"Our world is obsessed with labels. These words have power. One identity should not be a label and vice-versa. I have learned through adversity, and those moments have given me the power to prove people and labels wrong."
Most of our days are spent in the company of coworkers, who, let's be honest, we don't really know that much about. I set out to learn more about my coworker, Joel Cook. I had only had a couple of interactions with Joel but loved his positive attitude and humor. I wanted to know more; I wanted to know his story. In all honesty, these are the only real facts that I knew:
He's an amazing writer.
He's uses a wheelchair.
Both of those two facts brought about anxiety, for completely different reasons. Joel is a wordsmith. He writes the most thought-provoking articles and messages, that I honestly considered finding a freelance journalist that I could pay to give this topic the voice it deserved. Second fact, the wheelchair. How do you sit down and have one of your first real conversations with someone and have the focus be on their disability?
Well…. spoiler alert: if you are interviewing Joel Cook... you don't.
The night before meeting with Joel, like any rational person (right?), I scrolled through his Facebook page and found this post:
February 8th, 2016
"I've started to use a fitness tracker. My results show that I have slept 6 hours 57 minutes and took 296 steps...... so apparently, I sleepwalk?"
After truly laughing out loud, I became genuinely excited for my impending conversation with this funny guy.
Born in Hamburg, Iowa in 1979, Joel was the first of two children born to his parents, Bob and Nancy Cook and the older brother of sister, Rachelle Johnson. At birth, he was diagnosed with Spina Bifida and Hydrocephalus. To date, this diagnosis has caused Joel to have 27 surgeries. But he isn't interested in talking about that, nor does Joel really know as much about Spina Bifida as you would think. It's not who he is. "If you want to know about 'why' I am in a wheelchair, Google 'Spina Bifida'. If you want to know about me, none of your info will be in those search engine results."
In all honesty, he has probably spent more time researching long-lasting batteries for fire alarms than Spina Bifida. (Stay tuned for that explanation.)
"The past 39 years I have had Spina Bifida, but Spina Bifida has not had me a day of those 39 years. Spina Bifida is like my shadow- it's always with me. Some days it's larger and more visible than others, but I have learned to embrace it."
"Despite being 'disabled', I have the opportunity to feel empowered. Everyday."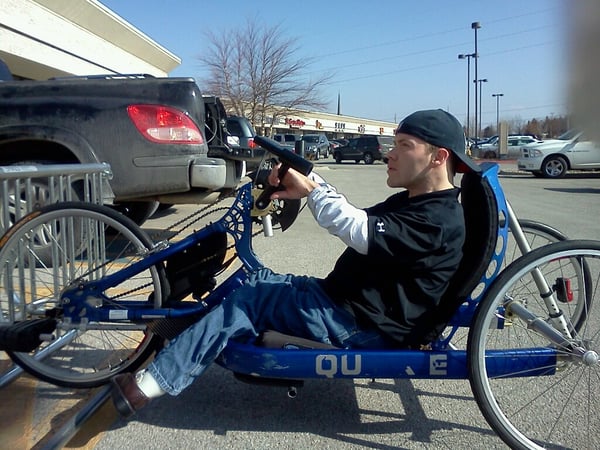 That doesn't mean life isn't difficult. It is. Learning to make products work for himself that don't function ideally for a person in a wheelchair, can be difficult, and time consuming. Joel and his almost 16-year-old feline roommate, Rumsfeld are homeowners. Of course, the house was not handicap accessible when he purchased it, but with help from friends and family, a few changes have been made to make it easier for Joel to accomplish the day-to-day. "I still have things that aren't perfect. My walls have dents and scratches, because my wheelchair hits when I am turning some corners. Other things come up that you don't think about, until you are in the moment."
Joel told me a story about an extremely early Sunday morning, when he was lying in bed and his fire alarm battery began going off every 15 seconds. It needed to be changed, and he didn't want to call anyone that early or wake up one of his neighbors. He decided to try the non-emergency 911 line with the hopes that an officer could come over and help him. Well, that isn't exactly what happened. The operator instructed Joel that he needed to go outside and to wait for the fire department. "I pleaded with the woman and tried to explain in every way I could think of, that I just needed an officer to help with a non-emergency situation. She instructed that I needed to be outside in case there was an actual fire." Joel worked his way onto his back deck and heard the sirens of a fire truck, ambulance and police car. "So much for not waking anyone up. All of my neighbors came outside and were worried that something had happened to me; explaining to them it was my fire alarm battery, wasn't my favorite moment," Joel said with a laugh.
"Sometimes the things we can't change, end up changing us for the better. I wouldn't choose anything about my life to be different."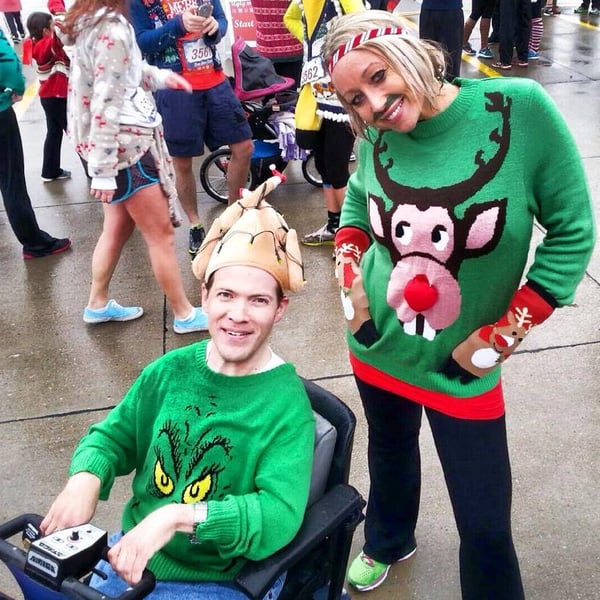 Joel admits that times aren't always easy and positive-filled. Like any person, trials and obstacles can be daunting and tough. "Life is not linear, it does not always follow the script we have in our mind. It is easy to feel lost and question our position and relevance in the universe." He explains that being comfortable with the uncomfortable, has helped him tremendously.
He isn't a stranger to tears and emotion. In fact, if you would have been in his presence on November 2nd, 2016 at approximately 11:46 p.m., you would have witnessed one of the biggest and most tear-filled moments of Joel's life. The Chicago Cubs won the World Series for the first time since 1908. "I cried tears of joy that night. The someday that I had always wanted to happen, happened." A baseball fan since he was little, Joel thinks the day before baseball season begins, as Christmas Eve.
"It's important to learn to be comfortable with the uncomfortable. Vulnerability is a good place to be."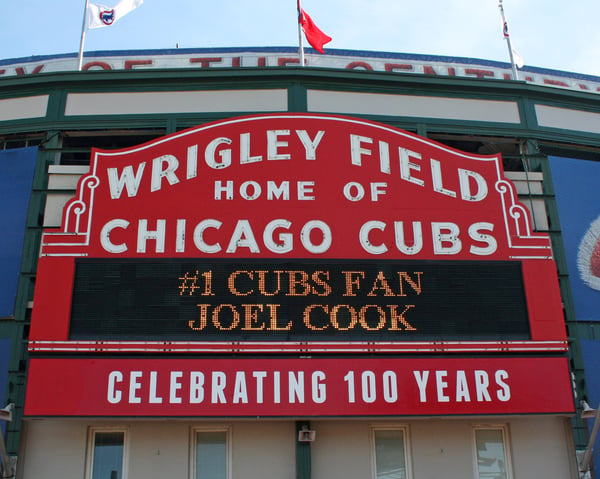 Although Joel doesn't want to be defined by his wheelchair, he is extremely active in helping make the needs of those with disabilities a priority. Joel was asked to be a member of the 'Mayor's Advisory Commission for Citizens with Disabilities', in Omaha. His voice makes the needs of those in similar circumstances heard on a larger scale. Joel is a difference-maker. Not because he's in a wheelchair, but in spite of it.
"My wheelchair is an object. It is crucial to my ability to get from one place to another, but it doesn't define me."
Independence is vital for Joel. That self-determination meant getting a "man-van" several years ago to help get him where he needs to go, on his time. "It's about freedom. It gives me the opportunity to go to work, spend time with friends and family on my own time and within my control. Most people don't drive a minivan out of choice, but necessity. It's not sexy. Rather than loathe the minivan like many people do, I cherish every damn day I have the opportunity to drive it. "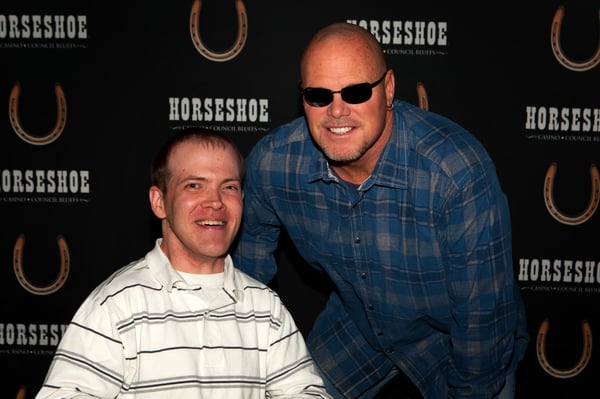 "The world is fraught with adversity and conflict, which is disabling us more than empowering us. We can continue to disable each other with our words and rhetoric, or we can acknowledge and respect differences in ability and opinion that make each of us unique."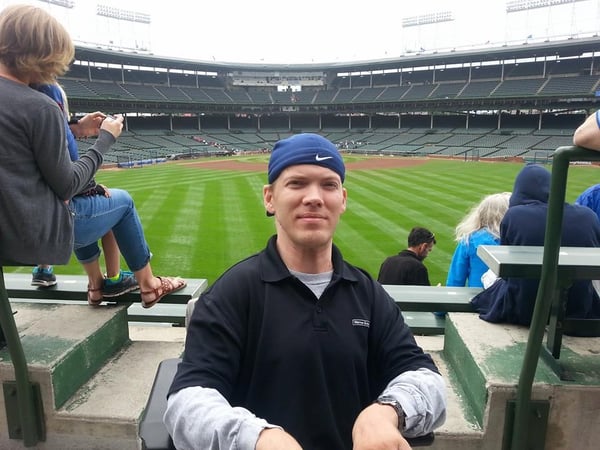 "I need nothing more than love, dignity, and respect."