Fusion's 2nd Annual Drive 'fore' MS Golf Tournament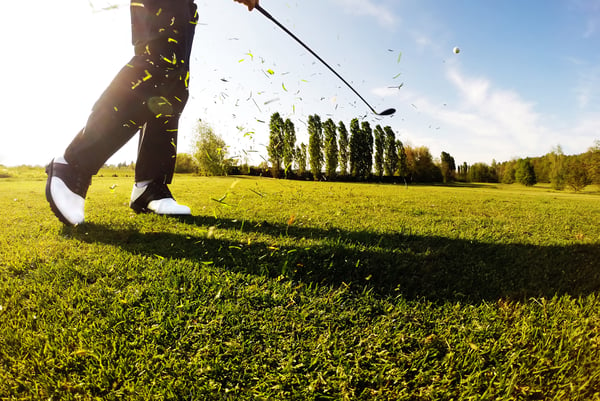 Driven to Help Find a Cure
We are a driven bunch here at Fusion! Multiple Sclerosis hits close to home for us and several members of our employees' families. It's something we have tried to bring awareness to every year in some form.

In 2018...
We decided to make our impact and awareness even bigger! Our first "Drive 'fore' MS" employee golf tournament raised $12,000 for MSForward, a gym that focuses on helping individuals with MS. Find out more at MSForward.
Not only does the gym have extensive workout options for local members, they also offer live streaming workouts for individuals who may be home-bound or in another state. MSforward, a non-profit extension of Fast Forward, LLC., was formed in March 2010 to focus specifically on members with MS. MSforward has refined the supervised fitness programs to incorporate the gym's adaptive exercise equipment with innovative exercises. Additionally, MSforward has evolved into a facility and program that extends beyond exercise. It's a community of possibilities and abilities.
Our 2018 golf tournament not only helped the gym purchase new equipment, but MSforward also started two new programs that have helped several individuals that have sight loss. Adaptive Athletic Sport and Adaptive Cross Fit are these two programs. Finding ways to help populations that don't have access to exercise equipment and programs is something that owner Daryl Kucera says is his life mission.
Helping change lives is something Kucera does every day.
Sitting down and talking with members of the gym, making individuals stronger and helping them find success with exercise, you immediately get the sense of family and positivity. Members of the gym credit Kucera with saving them mentally and physically. One member explained that she was diagnosed with MS in her 20's. She was home-bound, depressed and had little desire to do much day-to-day. This diagnosis wasn't going to affect her length of life, but her quality of life was suffering. Meeting Daryl and being a part of the gym has changed her mental outlook on everything.
"Everyone with MS is different. One thing I have found is that MS can affect the mind with the ability to remember some dates and times and for others it can be the physical, with the ability to run, jog or even stand. The one thing I have found in the 13 years of having this disease is that it can't affect the heart."
On May 10th, 2019, the team at Fusion takes the afternoon, once again, to rally behind MSforward. We can't wait to see the impact it will continue to have for a cause that we are so passionate about helping cure.