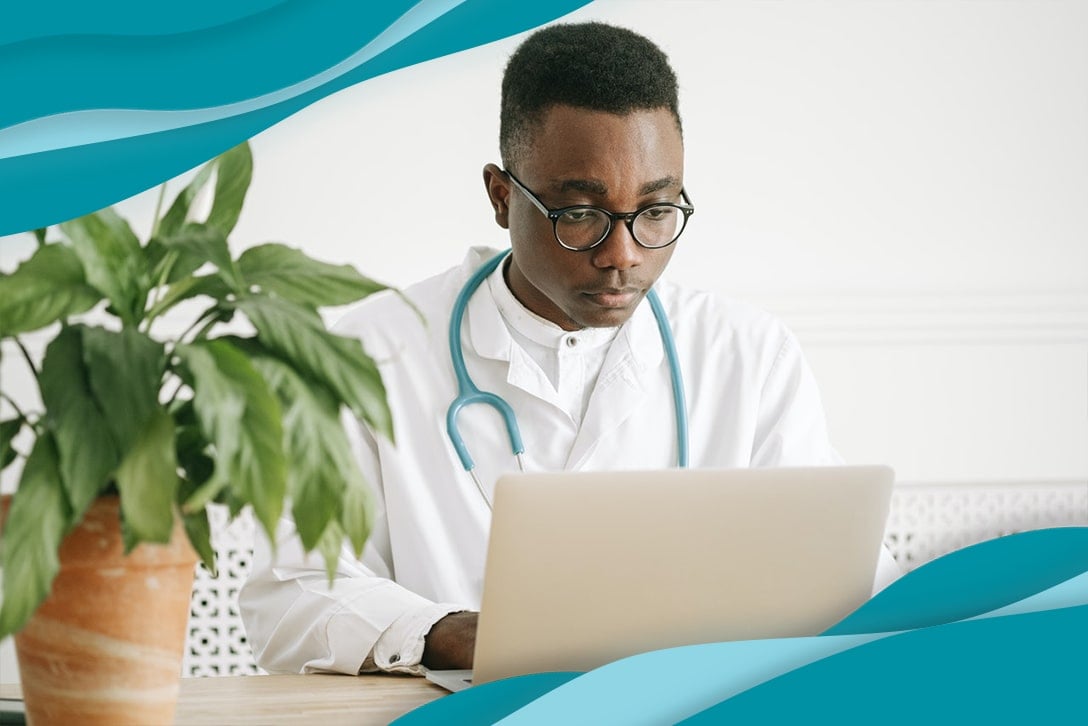 Congratulations! You've graduated! Seriously, what an accomplishment. And now that you have your newfound degree, it's time to decide what you're going to do with it. Might we suggest becoming a professional med traveler?
Expert Inside Tips for New Grads from Fusion Medical Staffing
Before you start popping all those champagne bottles, let the experts (aka the travelers) here at Fusion give you the lowdown on how to start your new career out on the right foot. Check out all you need to know before you start your life as a medical traveler.
The inside scoop for new nursing grads
We have good news and bad news. Bad news first, registered nurses (RNs) can't travel as new grads. But the good news is that gives them the time to gain the experience they need to become travel nurses, which is a lucrative and rewarding field to aspire towards, if we do say so ourselves. So, here are some words of wisdom from Fusion Med Staffing travel nurses:
"Get a minimum of two years' experience in your preferred area of practice," said Melissa Lax Ortt. "A travel position is not the place to be refining knowledge and skills. It's dangerous to you and your patients when you know you're still shaky in your abilities. Travel will always be around. Be patient and make certain you are competent."
"Congrats on graduating!" Mistry Pryor said. "You want to travel? Great! It's a really cool way to learn and experience new things. But, as a grad, you're not ready. Nursing school prepares you to be a safe nurse. Those two years after nursing school is when the real learning comes in and you learn how to use those skills to be a nurse. Use these next two years to sharpen your skills. Don't worry, travel nursing will still be there when you're ready!"
"I started traveling at 14 months experience," said Taylor Anderson. "Contracts weren't easy because some wanted me to have two years. But I'm now over two years' experience and am starting my second year of traveling. I would say this has been the best experience for me as a newer nurse. I've learned so much more than if I stayed at my hospital because I've traveled to larger places that take more high risks than my 'home' hospital. I say go for it! Don't listen to the negative. Just remember it's your license so if you're not comfortable, then just wait a little longer. I'm on my third assignment and honestly, maybe I've been lucky, but the nurses have all been great when I have questions or need another set of eyes. I know being a confident nurse comes from experience, but I truly think this has been such a great experience for me."
"Find a good mentor at your first job and learn everything from teaching to charge nursing to how to deal with difficult personalities because you will deal with difficult personalities while traveling," shared Brandian Liestman. "Learn great communication and negotiation."
No matter who we asked, most travel nurses emphasized the importance of having experience before you jump into the world of travel nursing. So, before you officially embark on your travel nursing adventure, spend some time in various settings in medical facilities around the country to build your skillset and experience. Once you've had some time as an RN under your belt, you'll feel more confident on your first day as a professional travel nurse.
The ins and outs for new therapy grads
If you're an aspiring physical therapist (PT), occupational therapist (OT), or speech-language pathologist (SLP), then you're in for some good news: You can start your travel therapy career right away after you've earned since you've earned your necessary degree(s). Here's what Fusion therapy travelers had to share about their experience as new grad travelers:
"New grad here in occupational therapy," said Carissa Rutledge. "I graduated in May, passed my boards in August, got my license in October, and started my first travel job in November. I'm glad I took this route! It's' all about knowing your comfort level and ability to learn quickly!"
"New PT traveler here!" said Abby Duffy. "Just do it! I'm on my second contract and I've learned so much and been pushed outside of my comfort zone and learned way more than I would have ever expected so quickly. I love that I'm getting to use all the skills I learned in school. I'm learning how to adapt and how to be independent and solve problems by myself. I'm also so thankful to have a community of other PTs to ask for help with complicated cases, from my PT school classmates and my parents, who are both PTs!"
"I started with Fusion as a new grad three years ago and have had some ups and downs," shared Patrick Hulan. "One of the most important things to realize in any situation as a new grad is that whether it is in a travel job or a perm job, you will have uncomfortable moments. At the beginning, my priority was not only going to new grad-friendly clinics, but also to clinics that prioritize healthy work culture no matter where those jobs were. You can go wherever you want after you have gotten your feet wet, but I would spend time building a foundation in settings and work environments that are known by your recruiter to fulfill a better balance for you."
Here's the best part about being a new therapy grad with Fusion: You can sign up for a mentor to help guide you along the way of your first assignment! Not only does your therapy mentor act as an experienced resource, but they're also a point of support as you transition into the travel life.
Deets for new lab grads
Here you are, new grad, ready to embrace the travel lifestyle. But wait—first you must get a minimum of six months' experience in the lab. As you await your time to shine as a traveler, follow the advice of experienced lab travelers:
"You need a good year of experience," said Char Lee Ross. "I'm often working alone and if I was learning the equipment, protocols, and job, I would struggle a lot more. Been doing this for 19 years now and it makes a difference."

"As a traveler, you are thrown into very different situations that you need to be able to adapt to fast," said Bryan Culbreth. "Take some time to learn your field in real-world situations since school is so very different, nothing is by the book! Good luck on whatever you decide."

"Remember that the greatest perk of being a travel labbie is knowing that you are an important part of how a patient is treated and cared for," said Norma Bivona. "Knowing that without my work as an MLS, the doctors can't do their job is very humbling to me, and this drives me to have a positive outlook about my job."
When it comes down to it, what you need to be a successful lab traveler is experience, knowledge, and passion. After you've learned what you need to know in the lab setting, get ready for a lifelong adventure as a professional traveler!
Final tips from your Fusion friends
Before we bid you adieu, we want to leave you with these final tips. Here it is, straight from your friends at Fusion Med Staffing:
Make sure you check the license turnaround time for states of interest. Some are really quick and others can take weeks or months, so be prepared!
Pick the recruiter that you have a good relationship with and who's someone that you feel is looking out for your best interest.
Put yourself out there! When you see a job that piques your interest, go for it. Don't disqualify yourself before you've been given a chance.
Don't be afraid to ask questions! Everyone around you knows you're new to the facility, and they remember what that's like. As the old cliché goes, there's no such thing as a dumb question.
Maintain a willingness to learn. That doesn't mean you have to change and do things the way someone else does, but you'd be amazed at what you can take in by being an open listener and allowing some criticism. Plus, it shows maturity and competency.
No matter what field or division you're specialized in, life as a new grad is an exciting and eye-opening time. Now that you've mastered your degree, the next thing to do on your list is gain the experience needed to be the best med traveler you can be! And whenever you're feeling stuck, circle back to this handy advice from your friends at Fusion Medical Staffing.