New York, oh the land of bright lights, dreams, and the city that never sleeps. Don't deny it, we all know the first thing that comes to mind when we think of New York is the Statue of Liberty, the Big Apple, and the busy atmosphere. In fact, until I started in this industry my visions of New York were completely skewed, but the Empire State has so much to offer!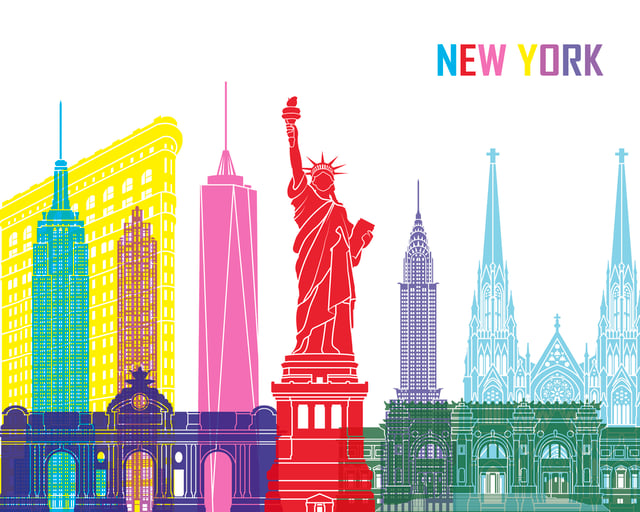 Upstate New York is home to one of the most beautiful natural wonders, Niagara Falls. Cooperstown is home to the history of America's greatest pastime, the National Baseball Hall of Fame. The Adirondack's were home to the Winter Olympics on two occasions and continue to be a destination hot spot during both winter and summer. And the list could go on and on. Needless to say New York is a pretty cool place.
On that note, this is the perfect place for traveling Med Tech's! Much like California, we have continued to see an increase in traveling Med Tech positions in New York. Staffing shortages? Increase in travel positions? It's like a dream come true! Pack your bags and let's get you to New York!! Oh wait…we have one slight hold up. The license. Let's face it, the New York license is tough.
But that's where we come in! We thought it might be helpful to have a few tips for obtaining that New York license. We did some research and here is what we found…
You will want to obtain a Full License. There are several different options for a Med Tech and the Full License is the license that will be most useful to a traveler.
The initial cost is pricey. We get it, who wants to fork over $371 dollars for a license! The good news, we can reimburse you for this! They also require you to renew every 3 years at a cost of $170. Again, don't sweat, we got you! This is just one of the great perks to being a Fusion traveler.
The degree. New York State requires you to have a baccalaureate in clinical laboratory technology or an advanced certificate in clinical lab technology. Click here for a full list of requirements!
Once you have submitted everything it does take some time to review. For in-state applicants, it takes around 6-8 weeks for the entire process. For out of state applicants, it can take longer. The main reason for the increased time is the verification process. But, there are ways to help speed this along!
Follow up on your application. We know this can be a pain but we promise, it helps! Call 518-474-3817 ext.592 and ask for the Clinical Laboratory Technology Unit. From there you can ask for updates on your application. They are able to tell you which items they are still waiting on and which ones have cleared. Just an FYI – they were super helpful and friendly!

Follow up on the pending items. If you are waiting on an education verification, call your school! Let them know you are needing to get that verification complete. The quicker that verification gets back to New York, the quicker your license gets approved.
You can go the application process today! Just remember…full license and follow up!! You got this!
Ok, so now that you are all sleeping…I mean experts on obtaining your New York Med Tech license, I will stop boring you and let you get back to your day! If you have any questions please don't hesitate to reach out to any of us here at Fusion. I'll see you all in New York!! (That is if I can ever convince Chad and Corey to let me visit!)
If you want to know more about how traveling can help your medical career, download our free eBook.