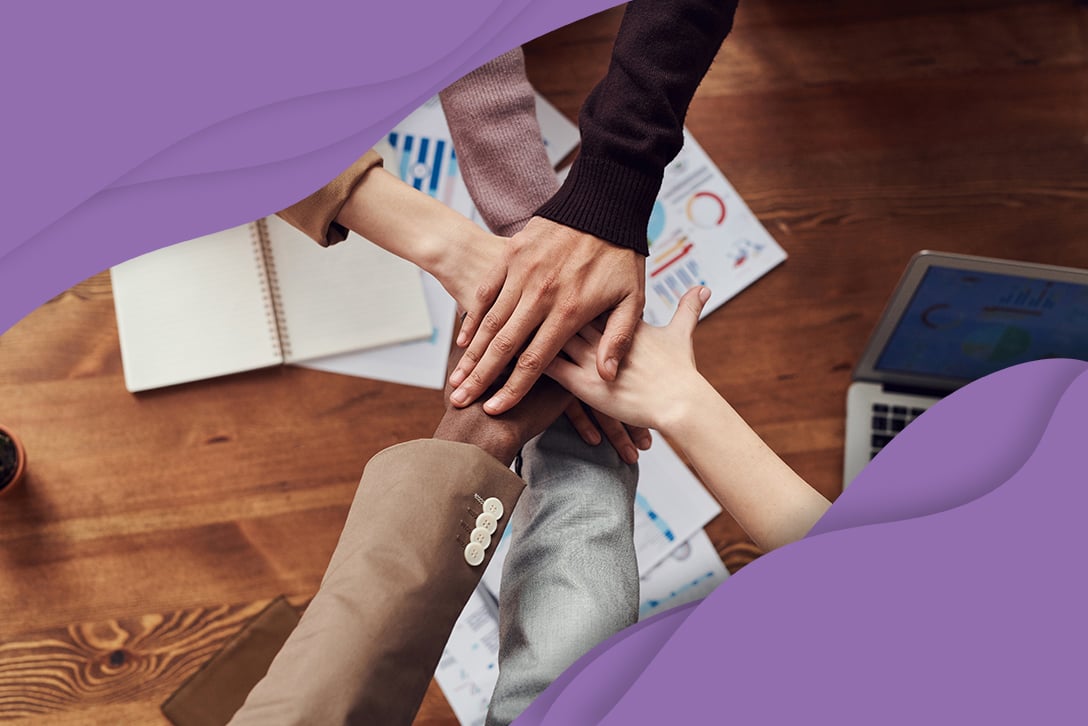 Welcome to the 21st Century, a time where everyone belongs. No matter your race, ethnicity, gender, sexual orientation, age, or religious affiliation, you can be authentically you in every way. Embracing who you are and celebrating your uniqueness extends into every facet of your life, including your workplace. This is part of the diversity, equity, and inclusion (DEI) efforts at Fusion.
Focusing On Company DEI Efforts At Fusion
What are diversity, equity, and inclusion?
You've heard it time and time again, but what does "diversity" really mean? According to Xpert HR, diversity can be defined as the "collective measure of differences and similarities including individual and organizational characteristics, values, beliefs, experiences, backgrounds, preferences, and behaviors." In other words, these are the features that make you you and diversity is the collection of your you-ness.
When it comes to inclusion, Global Diversity Practice defines it as an "effort and practice in which different groups are culturally and socially accepted, welcomed, and equally treated." An environment, especially a working environment, where all people feel respected and valued for who they are is crucial to individual and organizational long-term health and success.
Diversity, equity, and inclusion in the workplace
It may seem like a no-brainer, but many organizations fail to implement a diverse and inclusive workplace. When done correctly, there are many benefits to a diverse workforce including higher productivity, greater employee retention, a positive and healthy work environment, and more.
"When we meet and live and work with people who are different, we are more likely to be exposed to new ideas and new ways of thinking," according to Psychology Today. "Mixing with people of different backgrounds and life experiences brings us to question why we are doing things the way we do."
When companies celebrate employee differences, the workplace becomes more like a salad bowl where individuals retain their uniqueness as opposed to a melting pot where all differences are mixed together until individuals are fully assimilated. A workplace culture where employees feel comfortable, welcomed, and valued goes a long way. Diversity and inclusion bring people together, enhances compassion towards others, and helps eliminate negative connotations that societies before us have used to discriminate against people.
How to increase and manage diversity
There are many ways to increase and manage professional diversity. In order to achieve success in your work environment, consider the following steps:
Avoid stereotypes. To build and maintain diversity, you must establish respect between yourself and others. Recognize preconceived notions and work to eliminate personal biases and judgements against others.
Increase sensitivity. Be open-minded, tolerant, and accepting of others' differences. Learn more about new cultures and ideas to better understand others.
Eliminate miscommunication. Listen more than you talk and caution others to avoid hurtful words and language.
Build relationships. Focus on building relationships with different types of individuals or consider joining an employee resource group.



Diversity, equity, and inclusion at Fusion
Fusion has a mission to improve the lives of everyone we touch. One way Fusion makes a positive impact is by actively prioritizing diversity, equity, and inclusion (DEI) in and out of the workplace.
"Everyone has a story," Sam Wageman, Owner and President of Fusion Medical Staffing, said. "The more we can talk about it, the more we normalize it."
To enhance employee open-mindedness, Fusion has established the DEI Committee, a group of individuals who meet once a month to discuss current events in the community, ways the company can make a positive difference, and how to educate employees and community members about the importance of diversity, equity, and inclusion. In addition to the DEI Committee, two employee resource groups (ERGs) will be rolled out to create safe spaces for dedicated, like-minded people to focus on more specific efforts to educate, inform, and help others.
Fusion's official positive changemaker, Micaela Diarrassouba, manages the DEI Committee to help organize and guide fellow group members and ERG facilitators. Micaela said the overall goal is to provide a safe space that empowers individuals in a way that they know they're heard and valued.
Brigida Sautter, Fusion's multi-cultural ERG facilitator, says the group will focus on encouraging people to open themselves up to new experiences and perspectives to better understand each other. "Not everyone fits into one box," Brigida said. "We will challenge people to be open to others' beliefs, backgrounds, skin colors, etc. so we can learn and grow. We want all people to feel accepted and valued."
The second Fusion ERG is a pride group centered around supporting members and allies of the LGBTQ+ community. Facilitator Ainsley Stewart said it will be a large process of unlearning biases from societies before us. "We are trying to learn and be more welcoming," Ainsley said. "You can only be as good as you allow yourself to be."
As part of the DEI efforts, as well as multi-cultural and pride resource groups, Fusion will participate in events and educational opportunities within the community to provide support and give back. You can expect to see Fusion family members volunteering at local Juneteenth and pride parades, educational outreach opportunities, and other service activities such as Bowling for Boobs, Angels Among Us, Warrior Walk, and more.
At the end of the day, Fusion makes a direct impact in the healthcare sector and we want to best serve every traveler and patient alike. "Our product is people caring about other people and if we don't understand diversity and inclusion, we can't best serve our health facilities," Ainsley said.
"None of this would be possible if the Fusion executive team wasn't willing and open to learning," Brigida added.
"The future looks bright," Micaela said. "As we grow, we want to grow everything with that. That means our culture has to grow, get bigger, and make an impact. Our future is bright because there's an opportunity for education, for empowerment, and Fusion is full of people who care."