2017—We had fun, made memories, but most of all, we helped.
As we open the door to a new year, full of new goals, hopes and possibilities, let's look at our 2017 year in review of giving back and ways we as a company tried to:
"Be the change we wish to see in the world." -Ghandi
The compassion and heart that we put into events, whether it's our monthly meal prep and serving at The Stephen Center Shelter, our annual school supply and coat drives, Heart Heroes, or Multiple Sclerosis, Fusion strives to "Be The Change" to work towards a world where kindness shines brighter than anything else. Let's look at a small scrapbook from our 2017 favorite moments!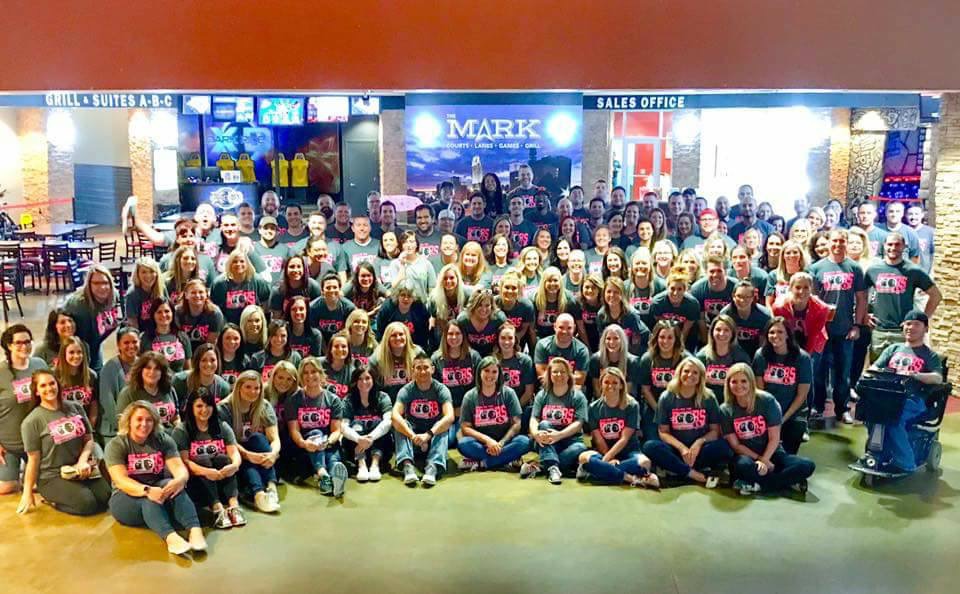 Bowling for a Cause
This year Fusion Medical Staffing participated in our 3rd Annual 'Bowling for Boobs' event to benefit the Kami K. Preston Hereditary Cancer Foundation. One Friday in October, we take the afternoon off and all of our employees pay $35 to attend, for a t-shirt and afternoon of bowling. All the money from t-shirts and bowling go to the foundation to help patients receive lifesaving genetic testing that is often not covered by insurance. This year, we raised $5,370.00 for the foundation, which provided 10 patients the ability to get testing for hereditary cancer that were denied by their insurance.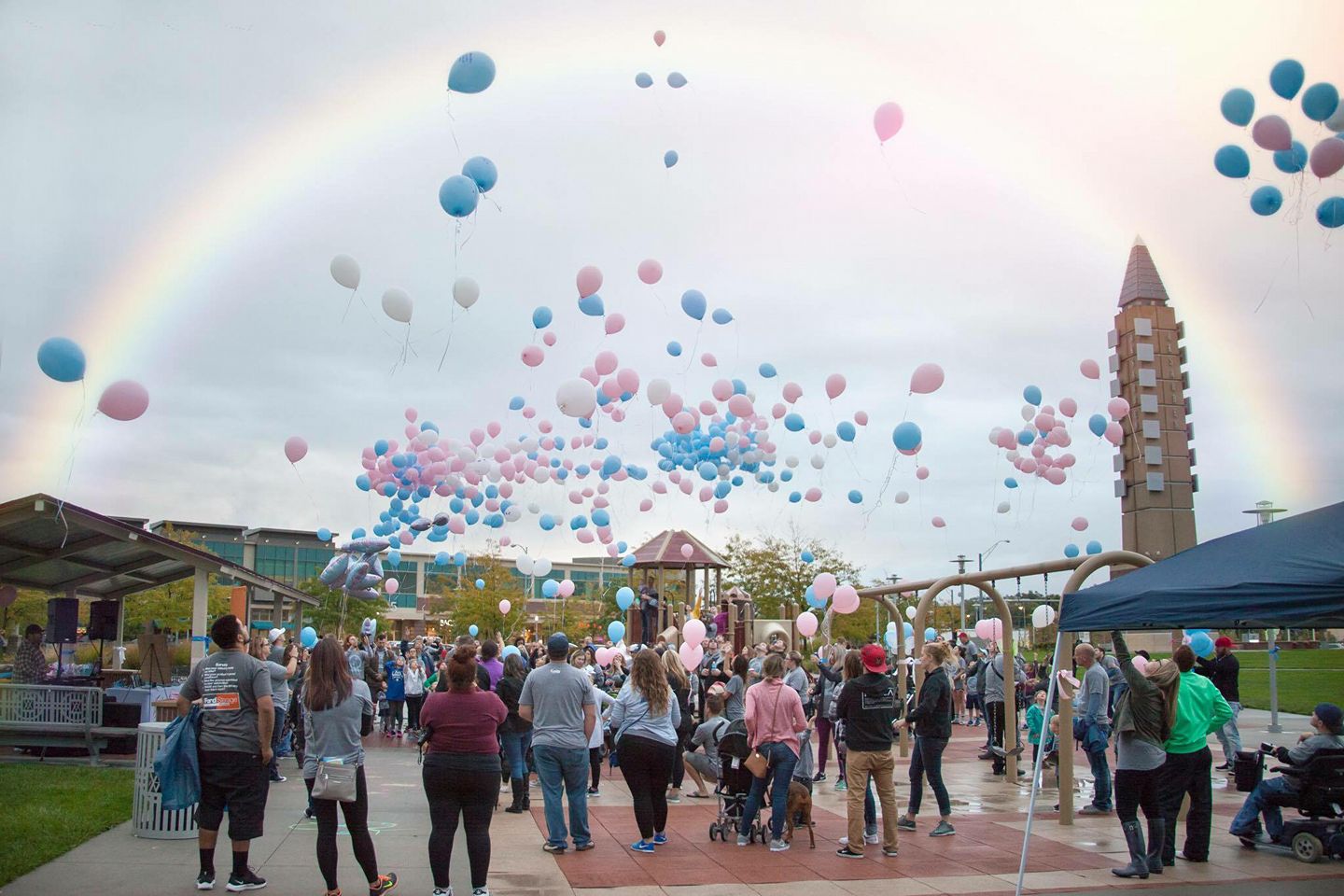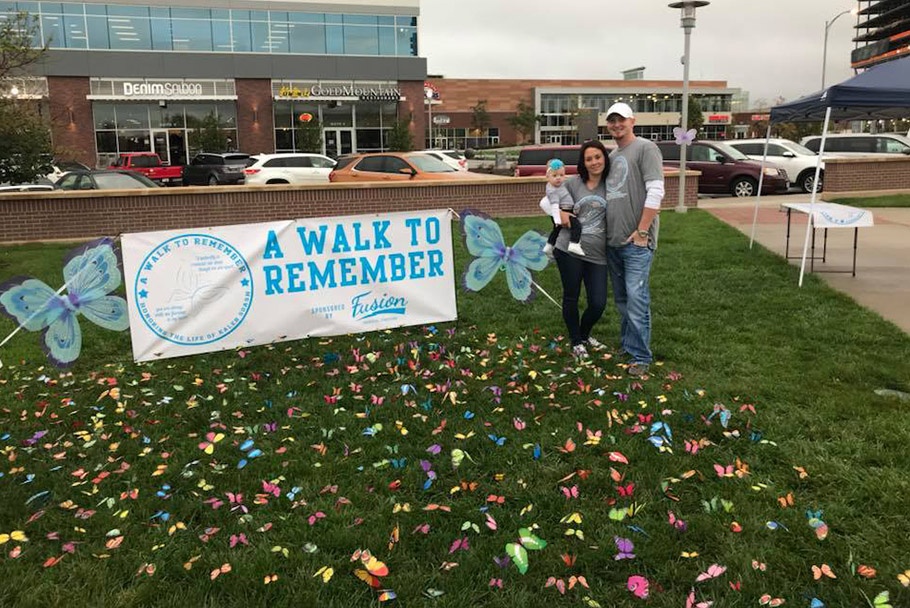 A Walk to Remember – Honoring the life of Kaleb Soash
Fusion Medical Staffing was deeply saddened by the sudden loss of Kaleb Soash, the 3-week-old son of Fusion employee, Dustin Soash. Kaleb passed away from NEC (necrotizing enterocolitis) a devastating intestinal disease that primarily affects preemies. To honor Kaleb's life and all the other children who have passed suddenly from NEC or other diseases, including miscarriage, we walked and raised money for the NEC Society. We also provided balloons to all attendees with the ability to write a name of a child that was taken too soon and released them during the balloon ceremony before the race. This race was a heartwarming event that allowed us to raise almost $3,000 for NEC research.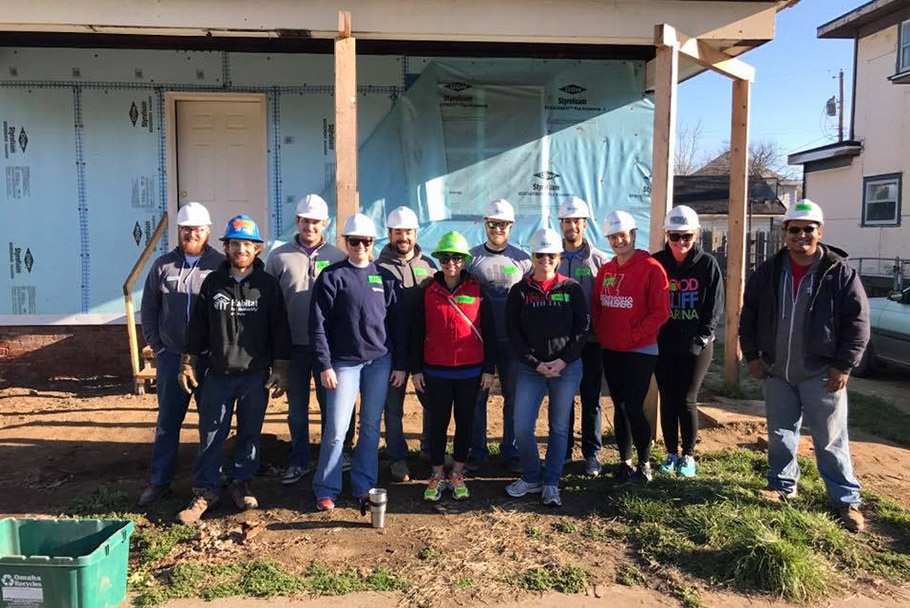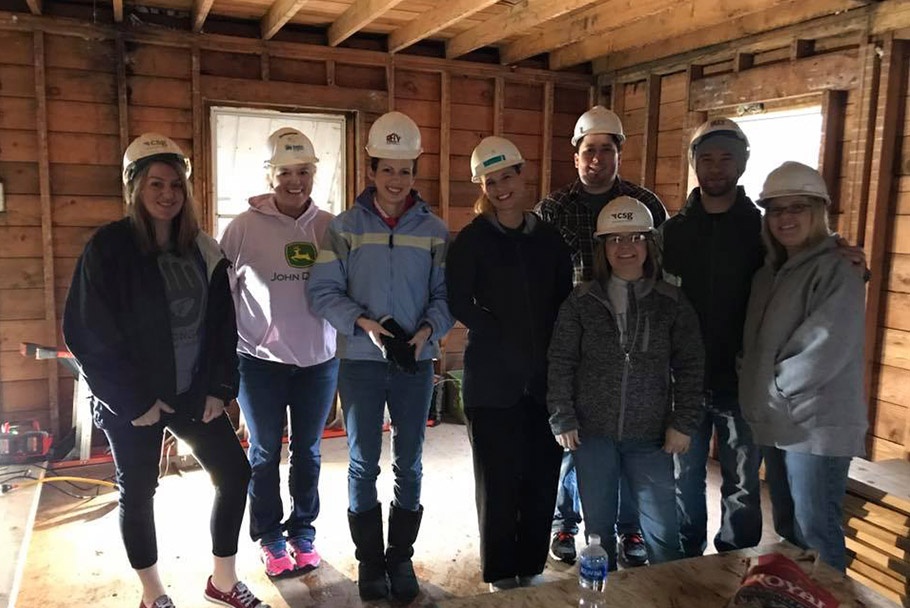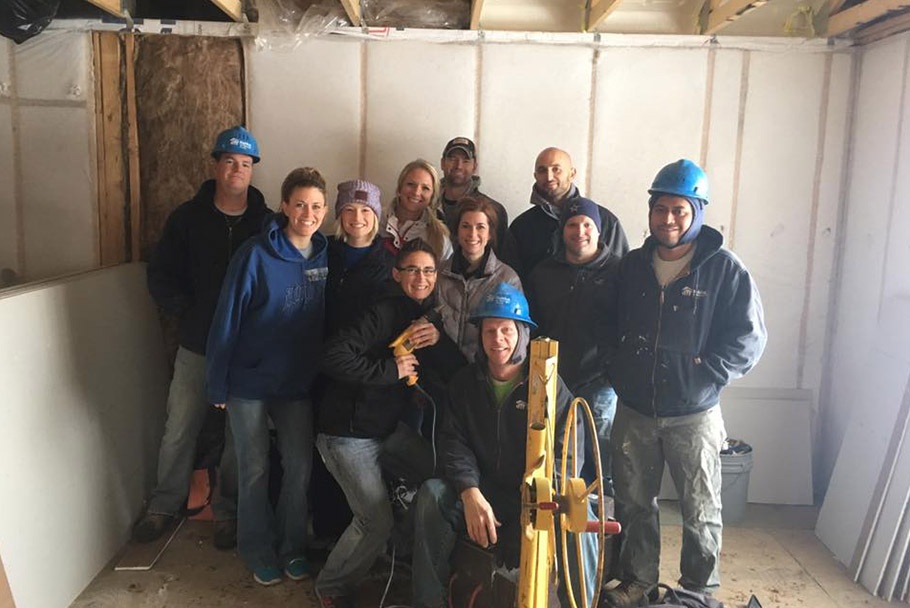 Habitat for Humanity
This year we had the opportunity to do some volunteer work with Habitat for Humanity. Several groups of Fusion employees spent their day helping rip out floor beams, put in windows, and measure and hang drywall. Habitat for Humanity builds healthy, affordable homes to help families break the cycle of poverty by helping provide stable home options.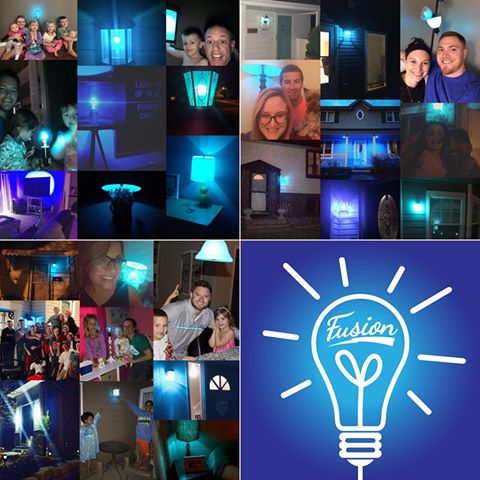 'Light It Up Blue' for Autism Awareness
This year our internal Fusion employees purchased blue light bulbs to raise money for Autism Awareness. Read our blog post, Shining A Light on Autism, to see pics of our Fusion family displaying their blue lights and learn more about how this cause impacts us daily.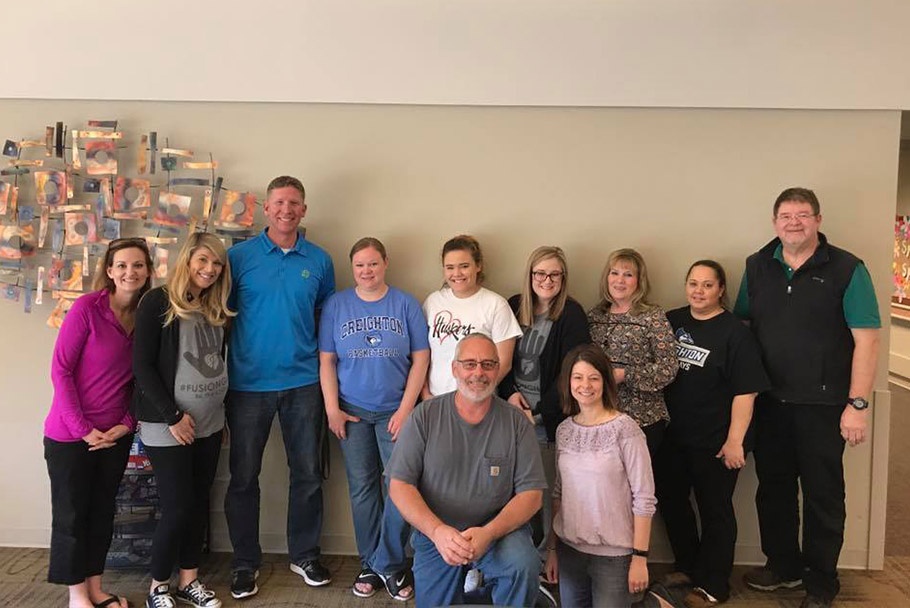 Quality Living Inc (QLI)
Oh, how we love QLI! Our bond with them began a few years ago and it continues to grow each year. QLI treats individuals with brain and spinal injuries and the method that they do that, is remarkable. We are honored we get to spend time serving breakfast to the residents the first Friday of every month. We love spending time getting to know the individuals that call QLI home, whether its serving breakfast, helping with their Thanksgiving celebration, or helping to wrap their Christmas presents.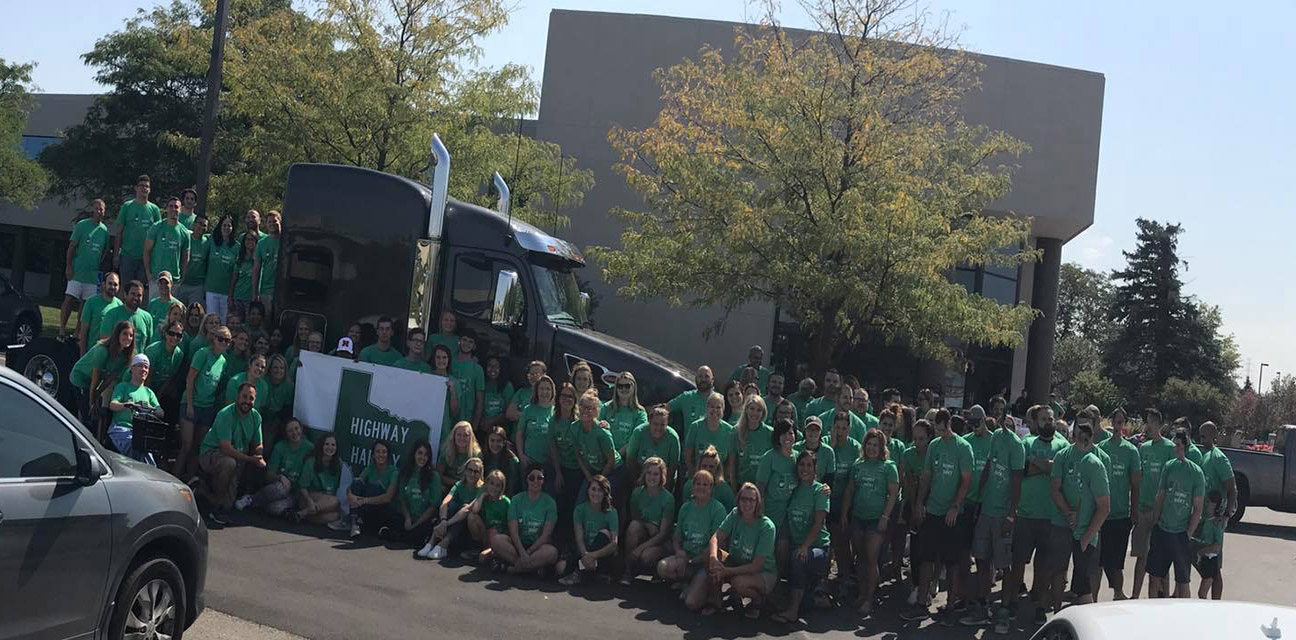 Hwy to Harvey – Relief for Hurricane Victims
Sometimes our projects for the community are completely unplanned. With the numerous hurricanes that happened this year, Fusion partnered with Kirsch Transportation and Westside High School Decca students to collect supplies for hurricane victims. We were fortunate to have so many donations from the public. A semi with cleaning supplies, diapers, water and clothes for those in need made its way to Houston to help those affected by Hurricane Harvey.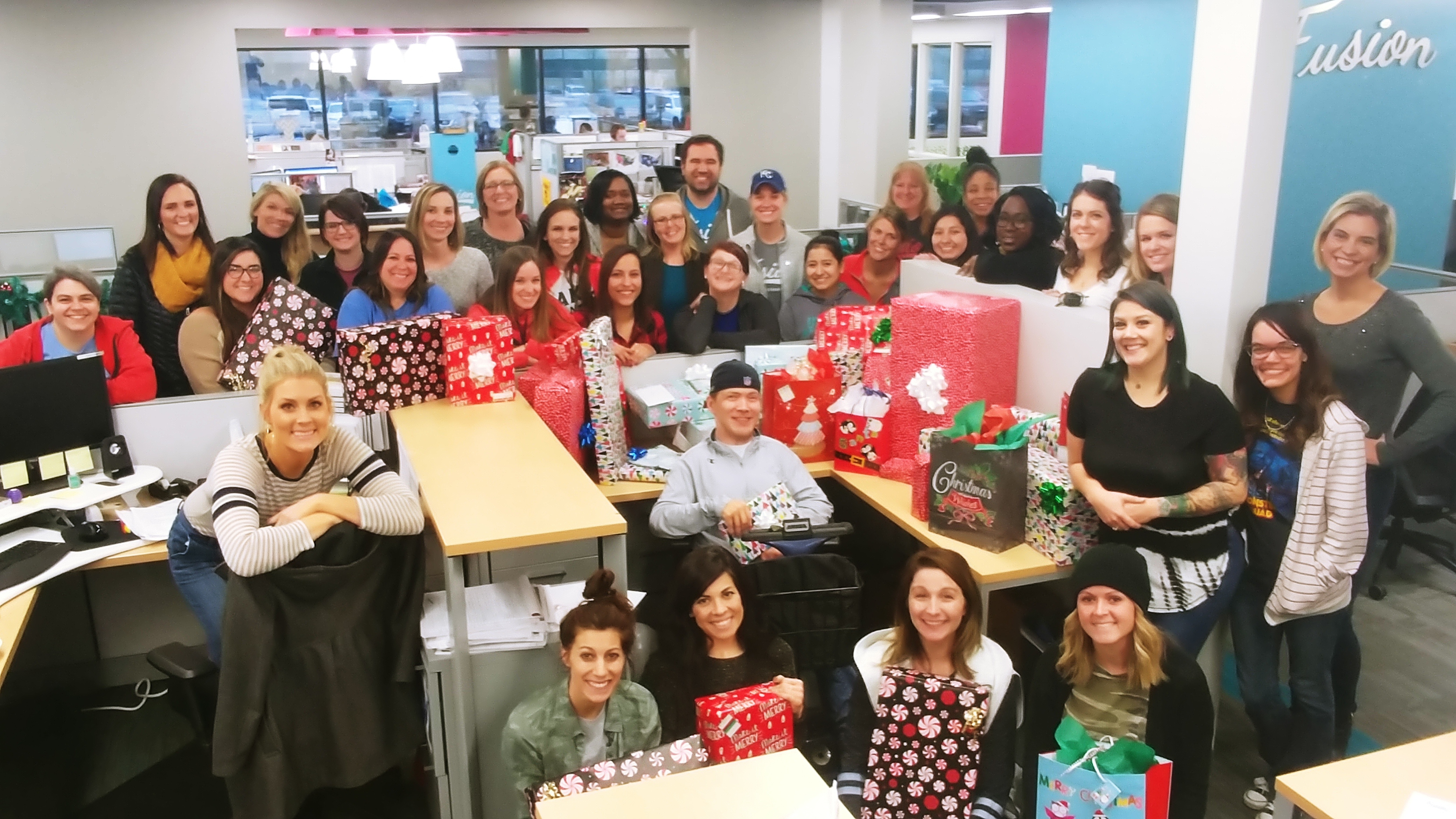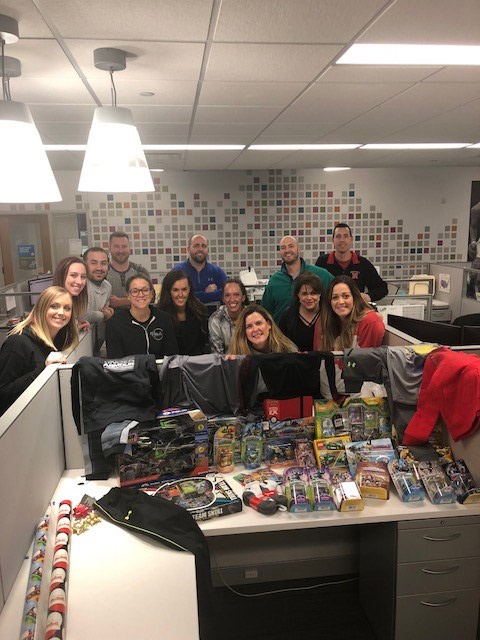 Christmas Families – 'Bows for Those We Don't Know'
We can't have a scrapbook without including one of our biggest events of the year. We love helping families have a Christmas that they may not be able to have otherwise, due to health or financial situations. as well as children who may be without family living in a shelter during the holidays.
We hope your 2017 was all that you wished it would be, and we look forward to working hard to "Be The Change" again in 2018, with all of you!
Follow Fusion's Be The Change page to learn more.