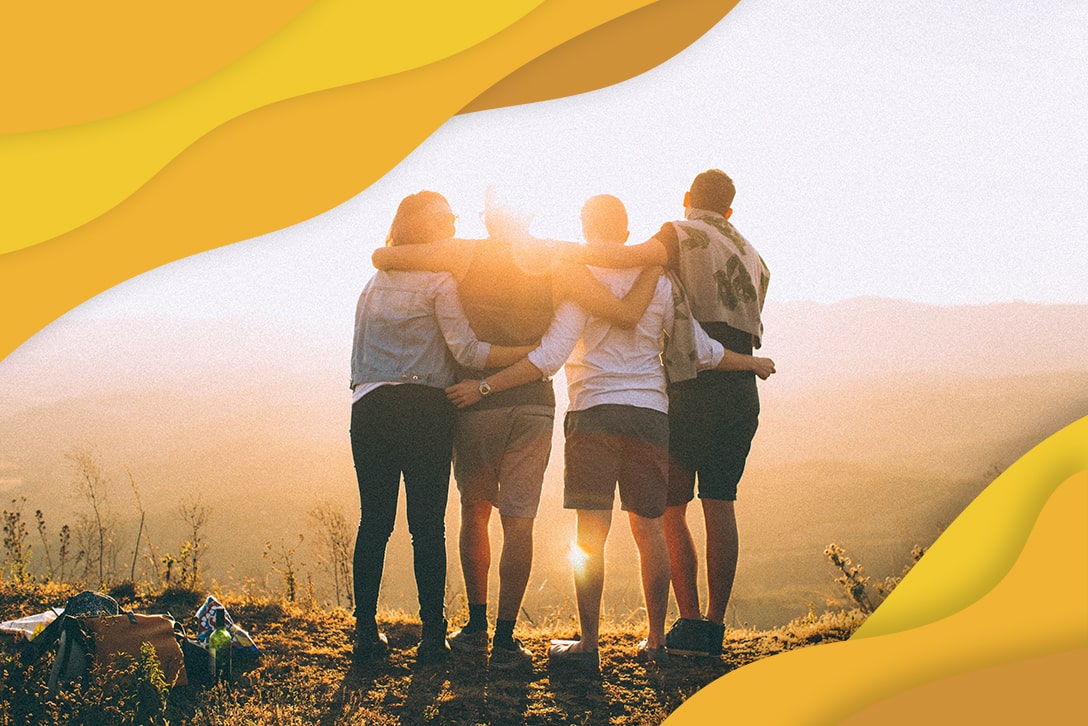 "I have nightmares that I won't have my personal protective equipment (PPE)," said intensive care unit (ICU) nurse, Christina Burke. "I worry about my patients, my coworkers, my family, myself. I can't turn my brain off."
Christina isn't alone—Dr. Mark Rosenberg told the NY Times that as the intensity seems to fade, the adrenaline goes with it. "What's left are the emotions of dealing with the trauma and stress of the many patients we cared for," he said. "There is a wave of depression, letdown, true PTSD, and a feeling of not caring anymore that is coming."
Over the years, medical professionals have battled symptoms of post-traumatic stress (PTSD) and burnout. Today, many medical workers struggle with a rapidly increasing flow of critical patients, the burden of tough decision-making, and other anxiety-inducing situations.
"Healthcare workers already were on the edge of burnout and exhaustion before the pandemic," said Dr. Megan Ranney. "Now, many of us are physically and emotionally exhausted. Many of us are asking, why do I put my life on the line, deal with deal and dying every day, and feel I can never do what I want to do for my patients?"
The effects of PTSD aren't always seen by the naked eye, but that doesn't mean they're not there. Fusion Medical Staffing offers medical professionals a safe community full of people who care about you and your overall wellbeing. Whether you're a traveling allied health professional, a travel nurse, or still a medical student, Fusion puts your mental health on the top of our priority list with access to 24/7 phone counseling and internal initiatives to ensure you consistently feel supported, valued, and heard.
Fusion Medical Staffing Highlights PTSD Awareness Through EAP Program
Post-traumatic stress in the professional medical community
Post-traumatic stress (PTSD) can occur in some people after they've experienced a "shocking, scary, or dangerous event." Symptoms of PTSD can include flashbacks, bad dreams, intrusive thoughts, and trouble sleeping, though more symptoms can present themselves depending on the event experienced.
Elevated mental distress and symptoms of post-traumatic stress aren't new phenomena to professional medical workers. However, as the U.S. recovers from the height of the coronavirus, psychiatrists from across the country report enhanced numbers of medical professionals with work-related depression, anxiety, PTSD, substance use disorders, and insomnia. Although the psychological scars that medical professionals have lived through may not be easily visible to others, the effects of trauma are very real.
"People at these elite medical institutions are talented, disciplined, strong, and resilient," Dr. Jeffrey Lieberman, the chair of psychiatry at Columbia University Medical Center, told the LA Times. "But everyone has a breaking point."
Jessica Koch, SHRM-SCP, and Fusion Medical Staffing's Director of Human Resources said she's felt the emotional toll first-hand. "I've personally spoken to or heard about so many more healthcare professionals facing depression, burnout, stress, and compassion fatigue than ever before in my time in the healthcare staffing field."
A Yale School of Public Health surveyed thousands of medical workers to learn more about rates of depression and PTSD. The study showed that nearly 25 percent of all medical professionals exhibited signs of "probable PTSD" and almost 50 percent had "probable alcohol use disorder."
Data collected from the Yale survey also showed that female medical workers are particularly vulnerable to developing PTSD, as well as members of an incohesive medical team. The research indicates the factor associated with the greatest mental health impact was a perceived lack of social support. Medical professionals feel underappreciated and face additional barriers to mental health treatment due to concerns of their medical licenses being revoked.
"Making sure supervisors are there for support, making sure problems get resolved in a fair manner, and everyone's included in decision-making could actually help medical workers with PTSD symptoms in the hospital," said MD/Ph.D. student and first author, Rachel Hennein. "We really need to be creative with ways that we're able to nurture social support and social wellbeing among healthcare workers."
How medical professionals can combat symptoms of PTSD
"If you're feeling out of control or just out of sorts, talk to someone—you're not alone," Jessica said. "If you're feeling down, please reach out to someone whether it's a family member, friend, coworker, or your recruiter. People care about you!"
Asking for help may seem like a natural and normal thing to do for some people, but for others, it may not come as easily. For instance, Dr. Chantal Brazeau told the NY Times that medical professionals are often "very self-reliant and may not easily ask for help."
PTSD affects everyone differently and there is a myriad of treatments to help combat symptoms of post-traumatic stress. The most important step in recovery is a seeking help:
Talk therapy. Psychotherapy, or talk therapy, is an effective mental health treatment where people receive support in either a one-on-one or group setting. The National Institute of Mental Health (NIH) said "effective psychotherapies" emphasize a few important factors such as "education about symptoms, teaching skills to help identify the triggers of symptoms, and skills to manage the symptoms."
Deep breaths. It may seem like a no-brainer, but during stressful situations, it's very common for people to forget how to properly breathe. Instead of short and shallow breaths that can increase stress and anxiety, try some deep breathing exercises to engage your diaphragm and breathe more naturally.
Mindfulness and meditation. Mindfulness and meditation are historic health practices that have helped people with different mental ailments for centuries. Practicing mindfulness is about being in tune with yourself in the here and now. This practice is meant to help you escape your thoughts and focus on the present moment.
Social support. People need people—phone a friend and chat through some of the challenges you're facing. Having a personal confidant—friend, family member, therapist, recruiter, neighbor—can help overcome negative feelings associated with a negative event.
Treating post-traumatic stress isn't one-size fits all. At the end of the day, the most important thing is you take care of yourself in the best way that works for you.
Fusion Medical Staffing promotes mental health with traveler assistance program
"We have so much admiration and respect for our healthcare community," Jessica said. "They truly are heroes."
Medical travelers face additional barriers to healthcare since in-person sessions are more difficult to schedule with their travel lifestyle. Fusion gets it—we know that mental heath is a critical factor in total wellness, and we want you to be the best you that you can be. Through an employee assistance program (EAP), Fusion medical travelers have access to free 24/7 professional phone counseling services through Mutual of Omaha to ensure there's always someone there for you, no matter where your medical traveling career may take you.
Additionally, Fusion offers internal employees and traveling medical workers health insurance plan options where mental healthcare services are covered and/or supplemented so you can affordably see the mental health professional of your choice.
Fusion's clinical team and recruiters also act as resources for professional medical travelers by addressing concerns, lending an ear, and providing unwavering authentic and constant support.
"Often when travelers have issues while on assignment, they just want someone to talk to," said Casey Morrison, RN, and Fusion's Manager of Clinical Services. "It helps to have someone who is also clinical, because we understand what the traveler is saying and can empathize with their situation as well as provide necessary feedback and recommendations."
Researchers predict the psychological stress of medical workers to continue throughout 2021 and as it does, the importance of mental health advocacy increases. The relationship between chronic stress and illness is complex—in fact, 75 to 90 percent of disease is related to stress. If you struggle with symptoms of post-traumatic stress, you're not alone.
Additional PTSD resources for medical travelers can be found through:
"You've been through so much and recognizing that you might need to talk to someone and get help is brave and healthy," Jessica said. "You can't continue to care for others if you don't take care of yourself."