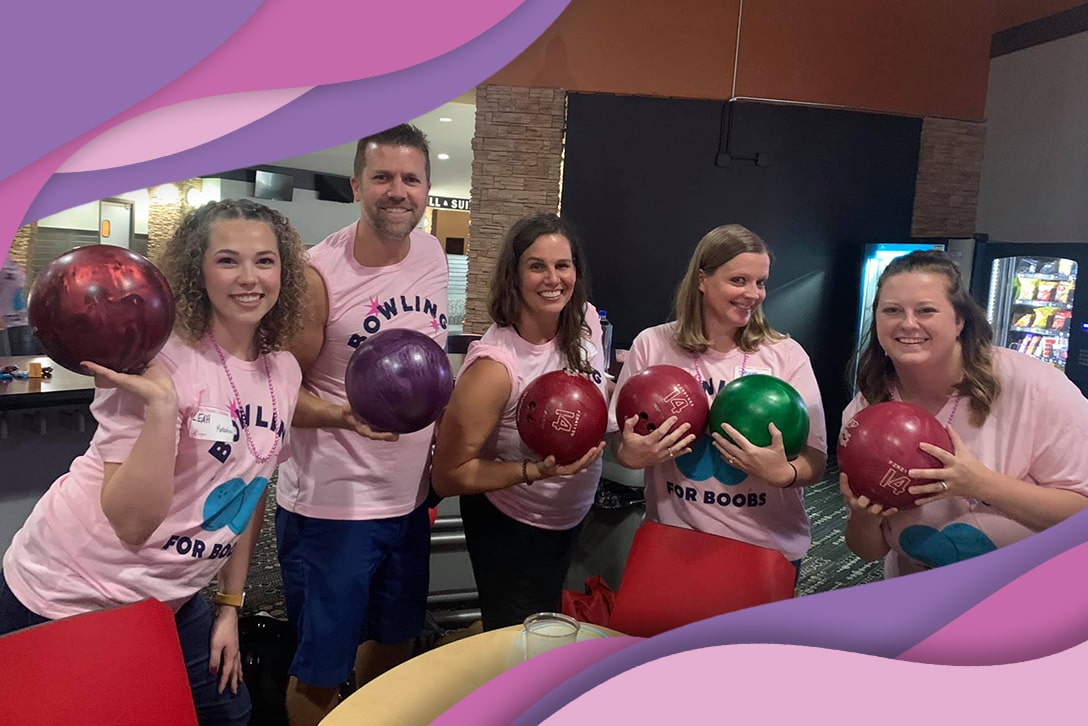 Fusion Med Staffing was born with a mission to improve the lives of everyone we touch. That goes for our internal employees, traveler families, patients, and our community.
No good deed is too small for Fusion. No matter what the event or fundraiser—a donation drive, serving food in a homeless shelter, or Bowling for Boobs—Fusion consistently shows up for our community. For the seventh year, members of the Fusion family took their skills to a bowling alley to hang out, enjoy a friendly (yet, competitive) game of bowling, and raise funds for the Kamie K. Hereditary Cancer Foundation.
#CancerSucks
Bowling for Boobs with Fusion Med Staffing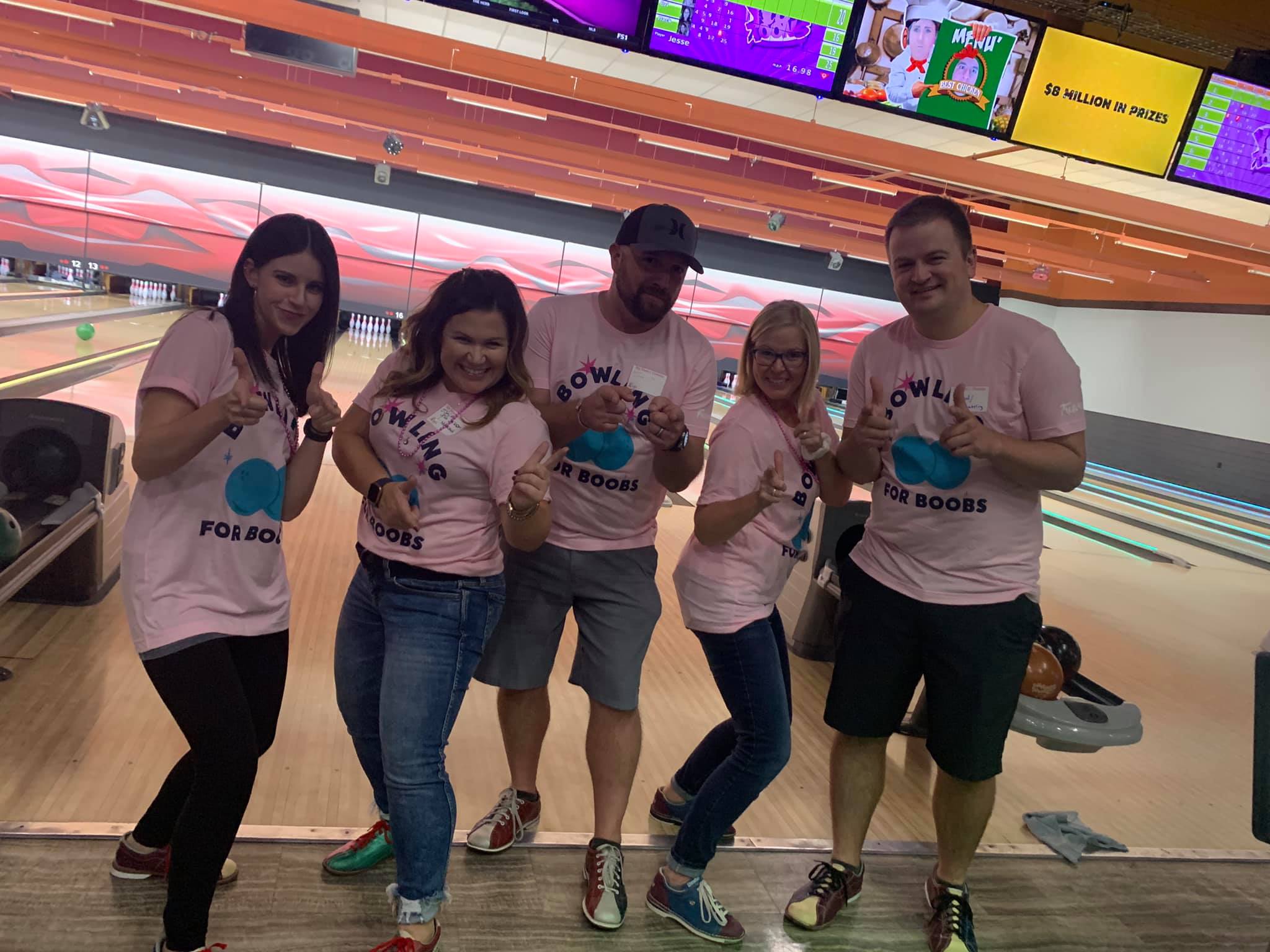 In October, we wear pink. And if you don't understand that reference, you can't sit with us. Just kidding, that's another funny reference from "Mean Girls." Cue the LOLs.
For real, though, the Fusion Med Staffing fam does wear pink because October is Breast Cancer Awareness Month and we're all about raising awareness, serving the community, and bowling. In 2015, we started a tradition that's affectionately referred to as Bowling for Boobs to raise money for local cancer awareness nonprofit organizations. It's been a well-loved and meaningful event ever since, so obviously, now that it's safe to do so, Bowling for Boobs is back and bigger than ever!
If you know anything about Fusion, then you know we don't do anything half-assed. In October each year, Fusion folk dressed head-to-toe in pink takeover and decorate a local bowling alley to gather to eat, drink, be merry, and raise money for the Kamie K. Preston Hereditary Cancer Foundation. Looking fly as heck wearing matching rad, custom Fusion t-shirts, the group splits into smaller teams and goes head-to-head for the prize of sheer satisfaction of winning. And also, the fulfillment of raising money for a good cause, but that goes without saying, doesn't it?
How does it work, you ask? We can just leave work one afternoon and go bowl with our crew? Pretty much! The Fusion fam is overjoyed when October comes around because we know Bowling for Boobs is right around the corner and nothing makes us happier than giving back. Because of the insane growth Fusion has experienced, Bowling for Boobs is now a two-day fundraising event!
To participate, each individual RSVPs (because it's rude not to) and purchase their customized t-shirt. Then, 100 percent (yes, that's right. 100 percent!!) of the money raised goes directly to the Kamie K. Preston Foundation so they can continue to offer genetic testing and raise awareness for hereditary cancers, amongst a bunch of other things.
This year, with 400 participating employees, Fusion raised $14,000 for the Kamie K. Preston Hereditary Cancer Foundation!
"Fusion is so proud to host our annual event, benefiting the Kamie K. Preston Hereditary Cancer Foundation," said Andrew Ives, Fusion's Director of Culture. "It is a way for us to rally our company around a phenomenal cause as we live out our company mission—to ensure everyone we touch has a better life."
And Fusion's efforts don't stop with the Kamie K. Preston Hereditary Cancer Foundation. In fact, that's just the beginning.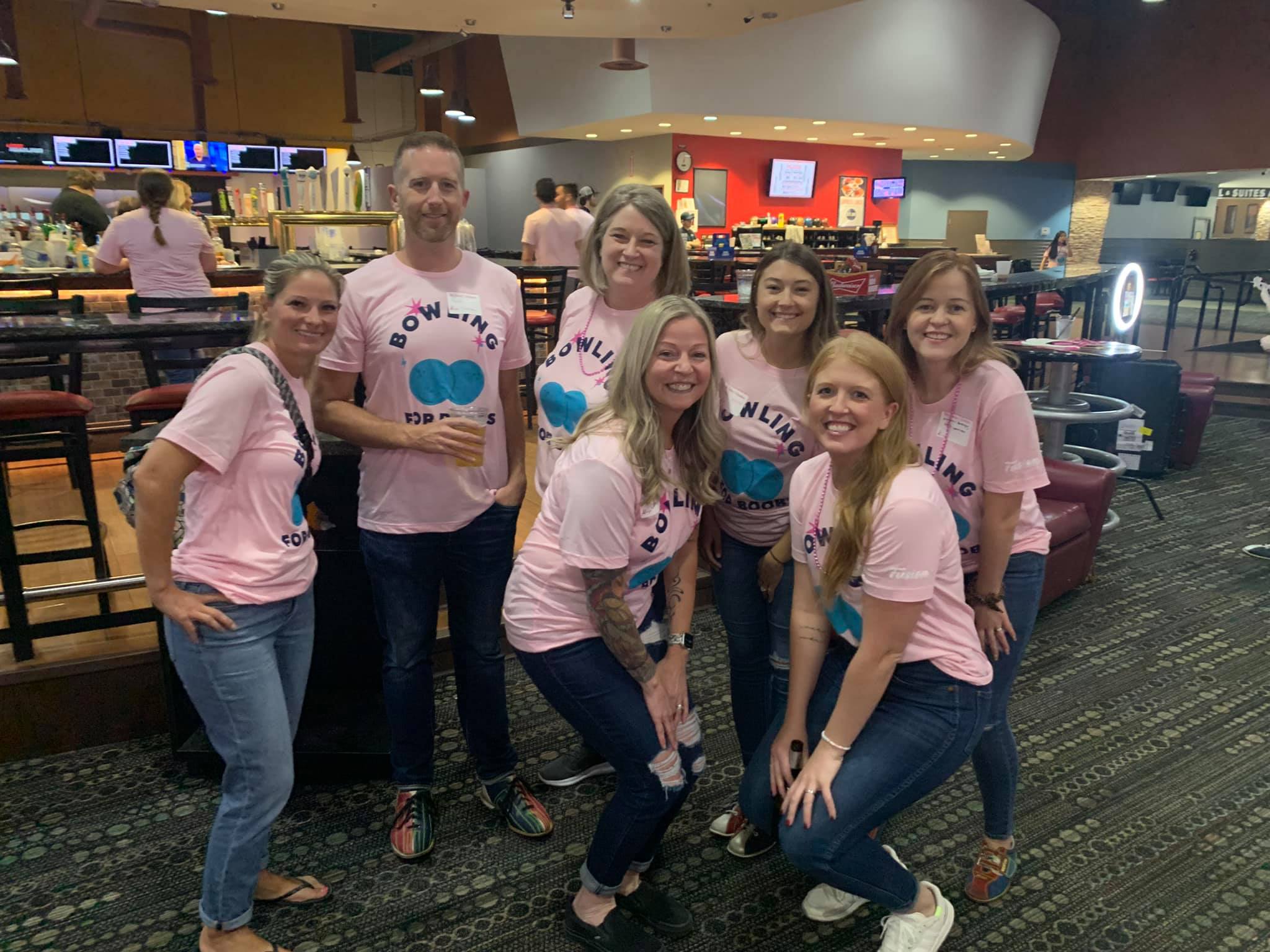 #BeTheChange
As a child, my mom used to say, "If you're not part of the solution, you're part of the problem." At Fusion, we have a mission to improve the lives of everyone we touch, and how we do that is with Ghandi.
"Be the change you wish to see in the world," Ghandi famously said.
This profound statement inspired Fusion's "Be the Change" program. You might've guessed that the idea of this program is to provoke positive change, and you'd be spot on! Be the Change provides internal employees the opportunity to give back to the community (on the clock with the benefit of volunteer time off) through volunteer efforts to support causes close to the heart.
No cause is too small for the Fusion fam. From mental health, to multiple sclerosis (MS), to homeless shelters, and beyond, the Fusion igniters-of-change don't discriminate. You can find us grocery shopping for food and then at The Stephen Center to distribute it to individuals and families in need. Peep us working with Habitat to Humanity to help build affordable and safe houses for low-income families. Or you could spot us serving breakfast for people with brain and spinal injuries at QLI.
If you have any ideas or suggestions about what we can do or how we can get involved, reach out to us! It fills our cups to give back and for some of us, makes our heart grow three sizes. Just like the Grinch.
No matter where we go or what we do, we want to #BeTheChange.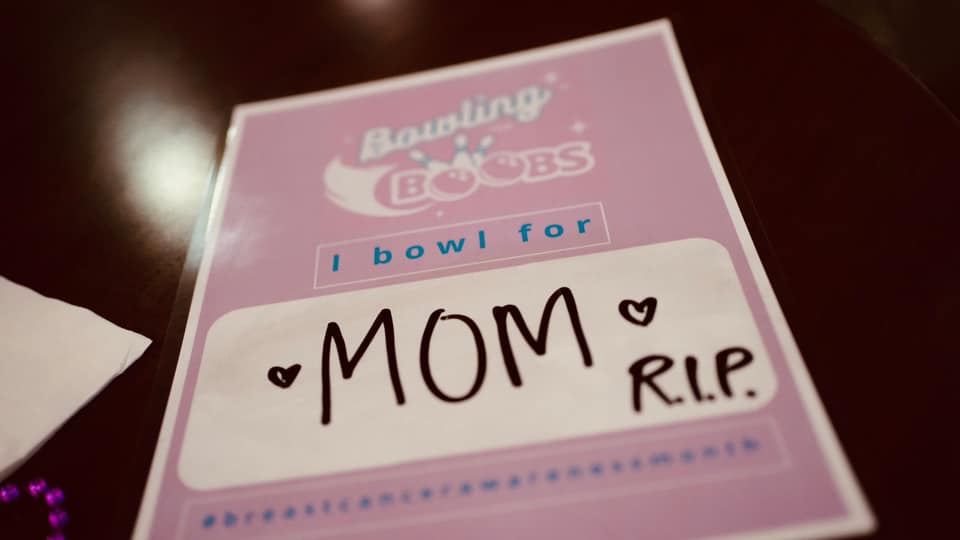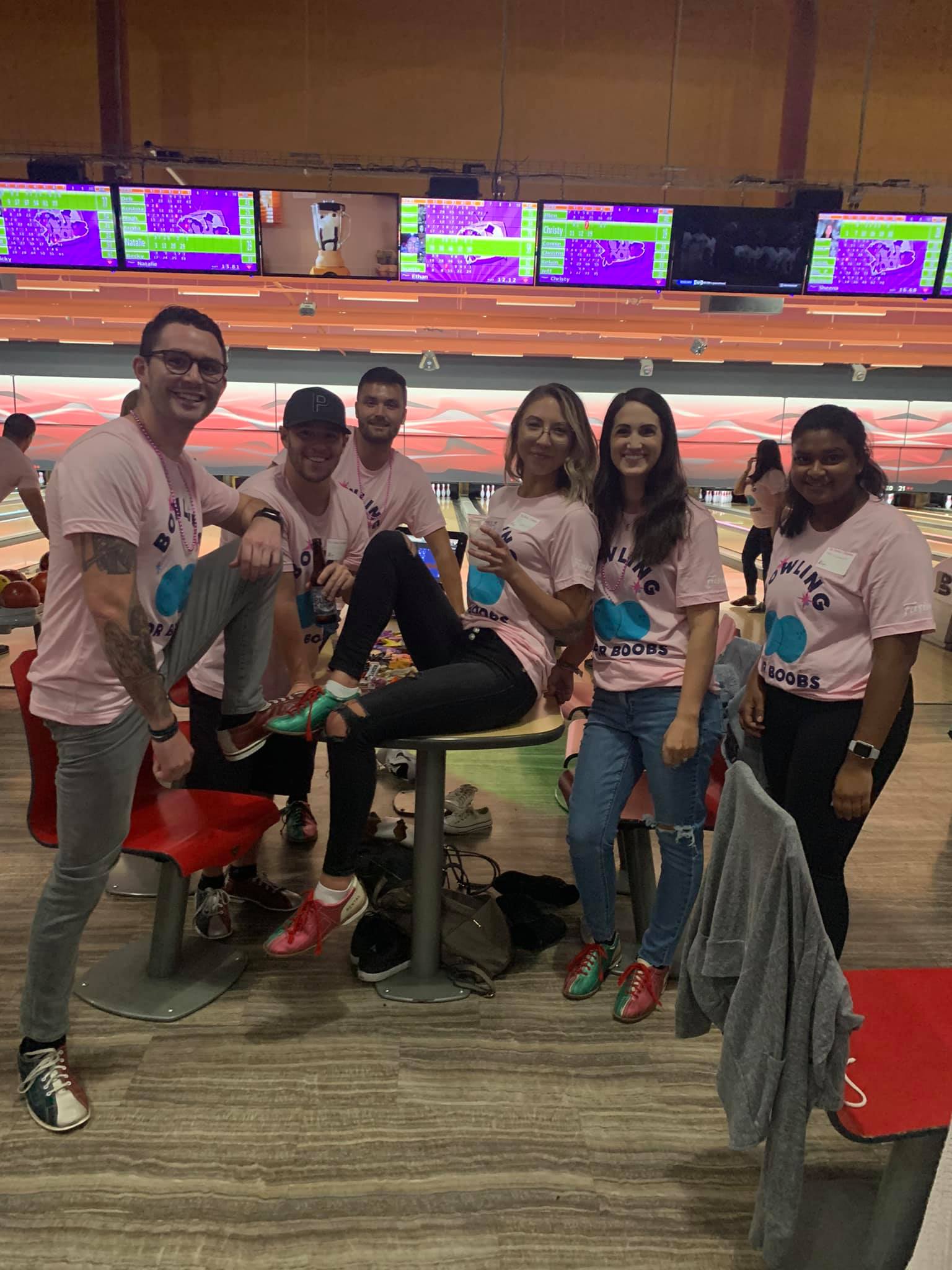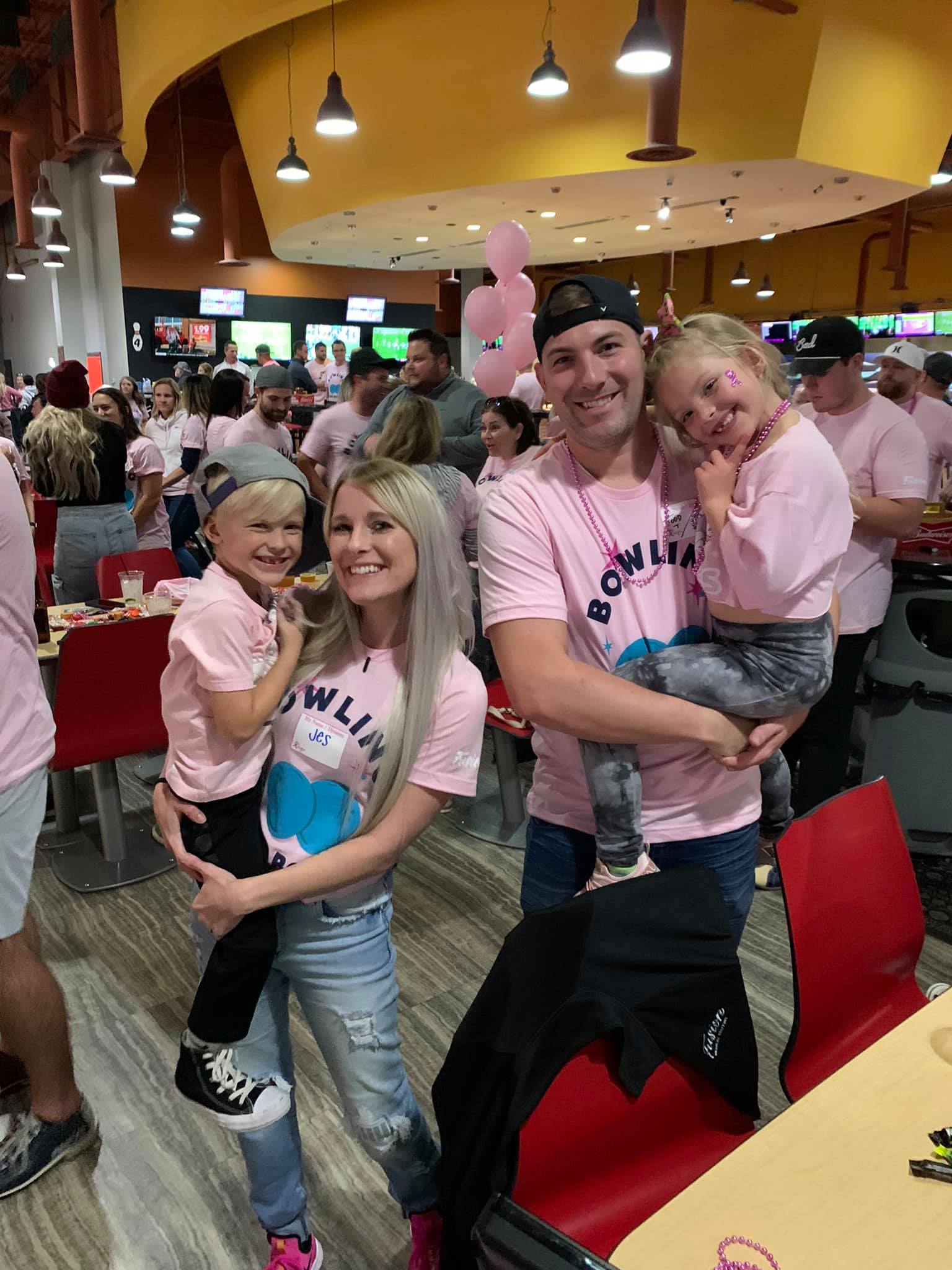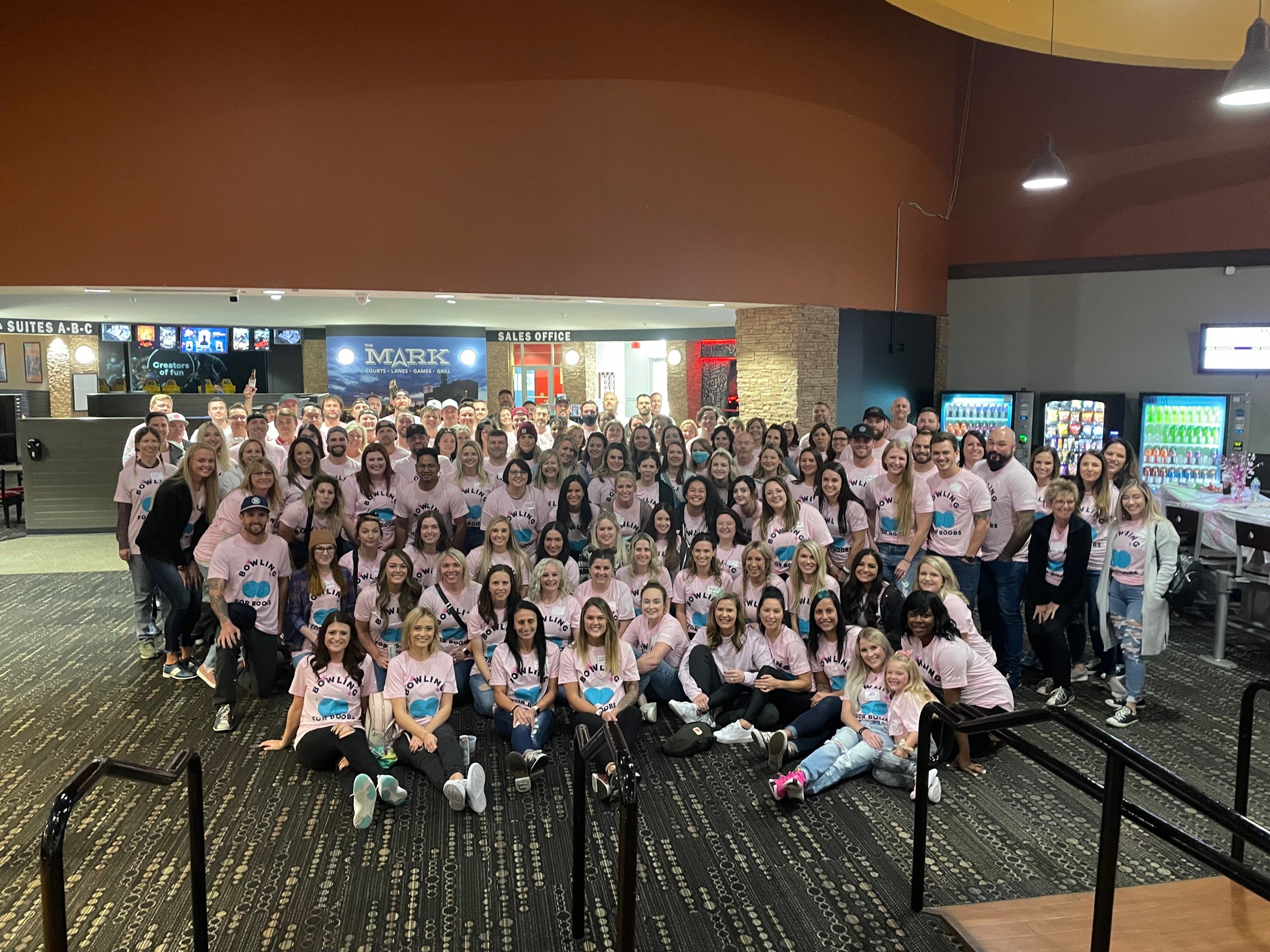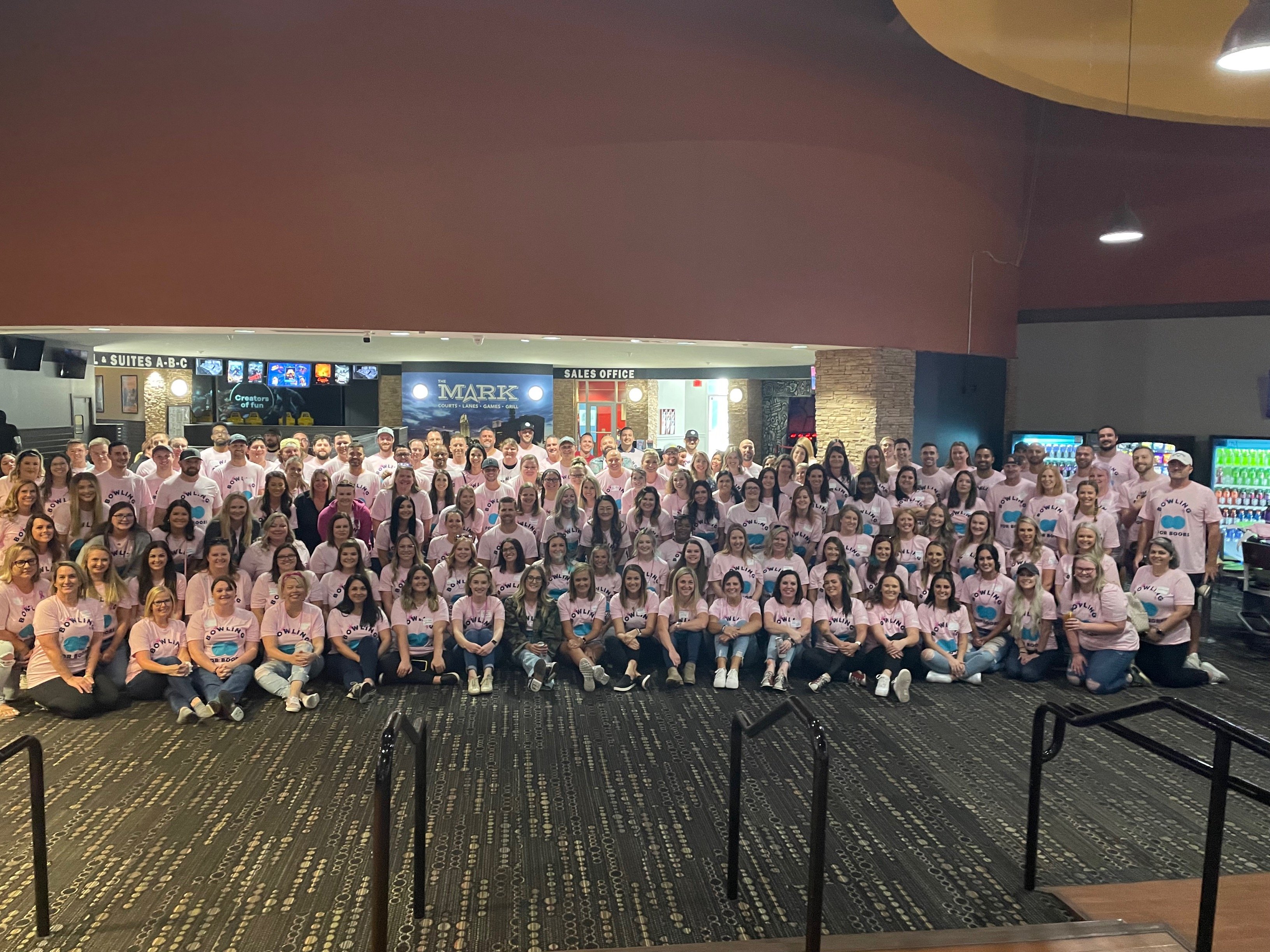 Cancer sucks. I think that's something we can all agree on. Although Brandi faced massive hardships throughout her life, the adversity motivated her to act, and be the change through the Kamie K. Preston Hereditary Cancer Foundation. And because of that, tens of thousands of millions of trillions of lives have been saved and/or improved.
Fusion's efforts go far beyond passion. Yes, we're passionate. We have passion up the wazoo, but more importantly, is we take action. We tackle the difficult or icky or inconvenient thing in the community that most people can't participate in because there's no time in their days. And you know what? It's our pleasure.
This year's Bowling for Boobs fundraising event exceeded expectations and raised $14,000 to support hundreds of individuals who battle with hereditary cancer. It may not always feel like there's anything you can do to help, so when in doubt, bowl it out.
More about the Kamie K. Preston Hereditary Cancer Foundation
Have you ever talked to your family about hereditary health conditions? If not, it might be time that you do. The scary truth is that 5 to 10 percent of all cancers originate from genetic mutations that are passed down from parent to child. Unfortunately, Brandi was part of that 5 to 10 percent.
When she was in her tween-age years, Brandi spent a lot of time babysitting and playing with her younger brother and sister in hospital waiting rooms. Not because she and her siblings had a weird fixation with medical facilities, nurses, lab specialists, radiologists, or other med professionals, but because their mom, Kamie, was undergoing chemotherapy treatment for "aggressive breast cancer."
Kamie was only 35 years old when she was diagnosed with breast cancer and although she ultimately lost her health battle in 2005, Kamie's breast cancer diagnosis revealed a hereditary genetic mutation. Brandi was 14 years old when she lost her mom, 19 years old when she learned she carried the same mutated gene, and 22 years old when she underwent a prophylactic mastectomy. From these life-changing experiences, the Kamie K. Preston Hereditary Cancer Foundation was born.
Brandi founded the Kamie K. Preston Hereditary Cancer Foundation in honor of her mom. Throughout her fight, Kamie encouraged each of her children to learn their risk for the breast cancer gene (BRCA) so that they could be proactive with their health, rather than only reactive. Because ignorance isn't always bliss.
The Kamie K. Preston Hereditary Cancer Foundation is dedicated to saving lives, just like you are too, traveler! The organization exists to help individuals with cancer-causing hereditary genetic mutations. Don't know if you have a genetic mutation in your family? No worries! This Nebraska nonprofit pays for genetic tests that have been denied by medical insurance companies, Medicare, or Medicaid because it's worth it to know your level of risk. When you're aware of your risk, you're in control to take actions that could save your life.
The foundation works with another nonprofit, The Recovery Chair, to ensure women who have had breast surgery because of or to prevent breast cancer have a lift chair.
So, in addition to genetic testing and providing lift chairs to women in need, the Kamie K. Preston Hereditary Cancer Foundation hosts fundraising events to support patients with the cost of genetic testing and other preventative and oncological treatment within the community. Plus, the nonprofit organization creates support baskets to gift to individuals who are undergoing or have gone through surgical procedures, such as mastectomies and hysterectomies.
Okay, this nonprofit is really heckin' incredible! But what types of cancers are hereditary? There's a long list, but some common types of hereditary cancers include breast (like Brandi's mom), ovarian, prostate, pancreatic, gastric, colon, endometrial cancers, and melanoma.
Here are some more hereditary cancer fun facts to digest because knowing is half the battle:
Maybe these are more fact than fun. Either way, now you know. If you have the option, it's helpful to know your family's health history because like Brandi's, your story begins with those who came before you. If you find out you have a long line of family members who have battled against types of hereditary cancer, you can explore genetic testing while there's still time to spare.