We are beyond excited and proud to be named the #1 medium-sized company on Entrepreneurs Top Company Culture list this year.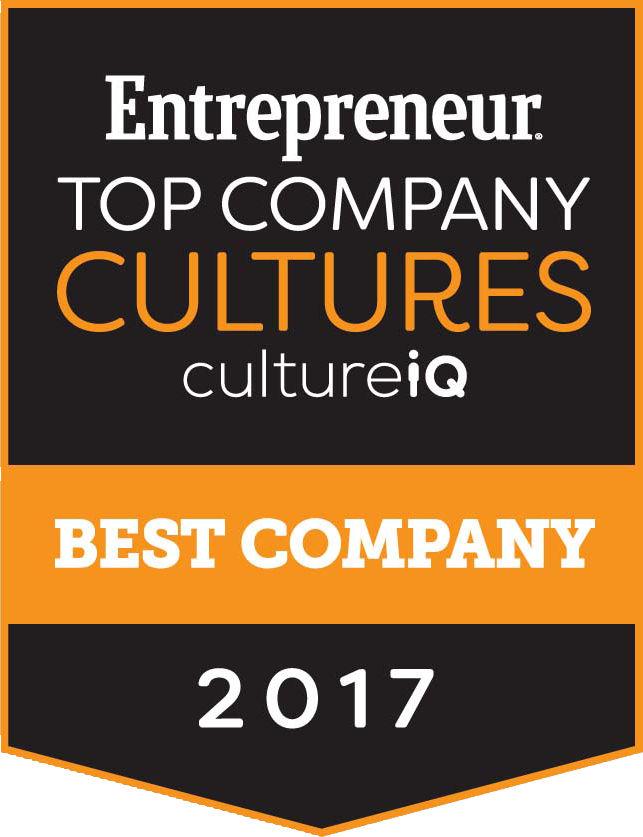 If you are not familiar with this award, it is a collaboration between Entrepreneur and Culture IQ to find the best office cultures across the country.
The size of your company doesn't matter, nor do the years in business. What matters is a strong culture.
Culture has always been the focus for Fusion and is a contributing factor to our continued growth/success.
From the basement of co- owner Scott Wehner, to our new office holding over 150 employees internally, the culture has never been better.
Our core values are humble, driven, and positive attitude. These values help us maintain our culture as we grow and what represent us. Managers work hard to implement this through each employee. It is definitely a group effort. After significant growth last year, Sam Wageman explains why our values are more important than ever, "When you add that many people so quickly and you have all these new faces in the hall, you need to make sure you've vetted them all upfront and that they know what we stand for."
Sam and Scott share a little history on building Fusion and where we are now in this interview with Entrepreneur. Scott Wehner shares, "We believe that our employees are our greatest value, so we're always trying to build them up." This is something felt by every employee that walks in the door.
We are excited for what this year will bring to Fusion. Check our other awards of 2017!
Want to learn more about traveling with Fusion? We would love to answer your questions!