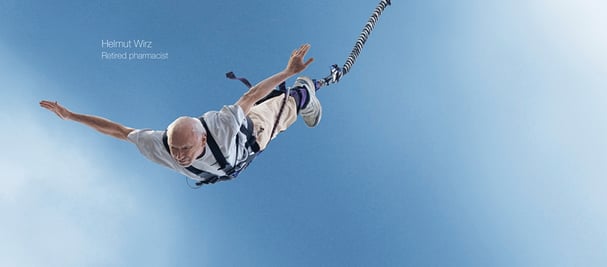 Saturday, April 7th is World Health Day. Each year the World Health Organization (WHO) highlights one of the world's priority health issues. WHO strives to achieve the goals of the identified global health issue, and on this day many activities and programs are planned to create awareness. This year WHO is emphasizing maintaining a healthy lifestyle as you age.
Specifically, the topic of 2012 World Health Day is "Ageing and Health" with a theme of "Good health adds life to years." The WHO's campaign focuses on how good health throughout life can help men and women lead full and productive lives and become resources for their families and communities later in life. www.who.int.org
Key Facts from the World Health Organization:
The number of people today aged 60 and over has doubled since 1980
The number of people aged 80 years will almost quadruple to 395 million between now and 2050.
Within the next 5 years, the number of adults aged 65 and over will outnumber children under the age of 5.
By 2050, these older adults will outnumber all children under the age of 14.
The majority of older people live in low or middle-income countries. By 2050 this number will have increased by 80%.
Determinants of healthy ageing are often directly related to your health condition in earlier stages of life. Celebrate World Health Day by actively taking measures to improve your health for a long and happy life.