The day is finally here! We are so excited to announce Fusion's new and AMAZING website. You can browse it for yourself here. In the meantime, we have a few highlights and features we think are pretty neat improvements.
Um, hi. This site is beautiful. Would you look at that new handwritten header font?! It's fun and casual, and we just LOVE what it adds to the site. Plus, the crisp, clean sans serif font in the body copy makes this site professional, and easy to read in both mobile and desktop versions.
(Did you notice the homepage video? What better way to bring the traveler life front and center than by putting it, well… front and center.)
But the new site isn't just a pretty face; we've created an improved user experience too. Our new homepage has a featured locations section, with click-through details: current open jobs, city stats, and recommendations from our very own Fusion travelers!
Out with the old:
In with the new: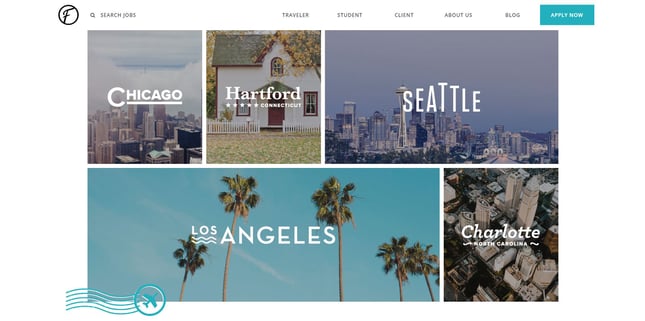 If you're looking for a job that's not in our featured locations section, no problem! Our Traveler page has a handy little compass you can spin to learn more about the different states you can work in.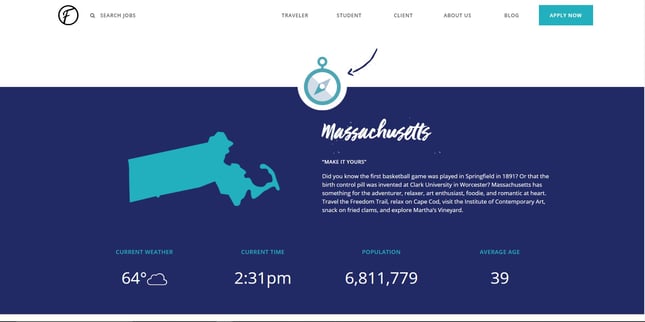 Just keep on spinning… and spinning… and spinning… to learn more!
New grads will like the Student page, a brand-new addition to our site. We didn't have a dedicated section for new grads to learn about Fusion. Which is a bummer, because new grads have a ton of great opportunities with us, and we feel like we may have been missing the boat to provide info for them. Now, we have a nifty little video that explains the cool perks of becoming a traveler, and the divisions we offer jobs in. On this page, you can also set up a Lunch & Learn or check out recent blog posts. Tons of great info for students and new grads!
What once was just a "Request Staff" button and a form, we've revamped the Client page to include a video, plus the different types of staffing solutions we offer. The form appears at the bottom of the page.
Out with the old:
In with the new: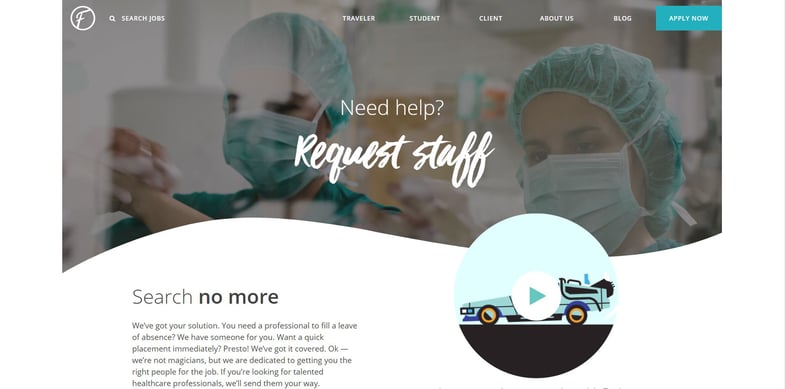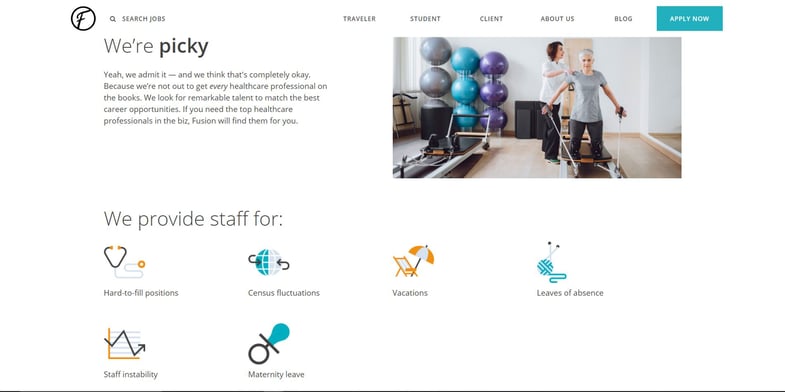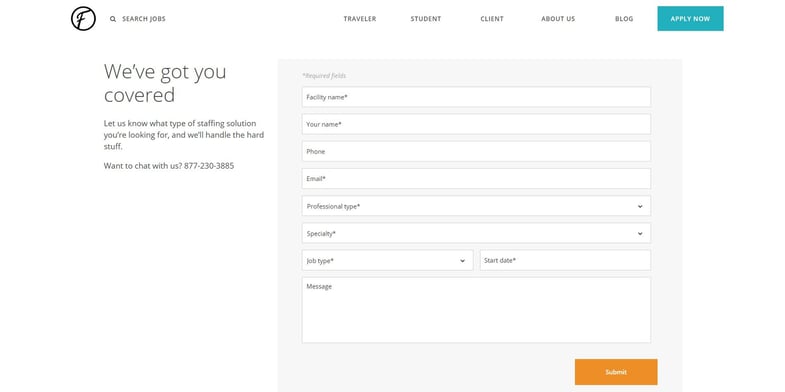 The About Us page showcases the heart of Fusion: our Fusion family. We have such an awesome culture here, and we promote a fun, positive, and driven atmosphere… why not show the world what we do every day? Company photos are the main highlight of this page, with a link to our timeline and accomplishments, because we're humble, yet proud of who we are and the things were doing.
Out with the old:
In with the new: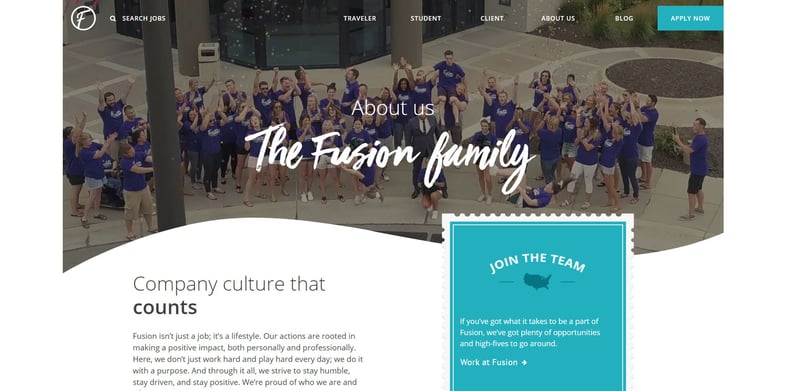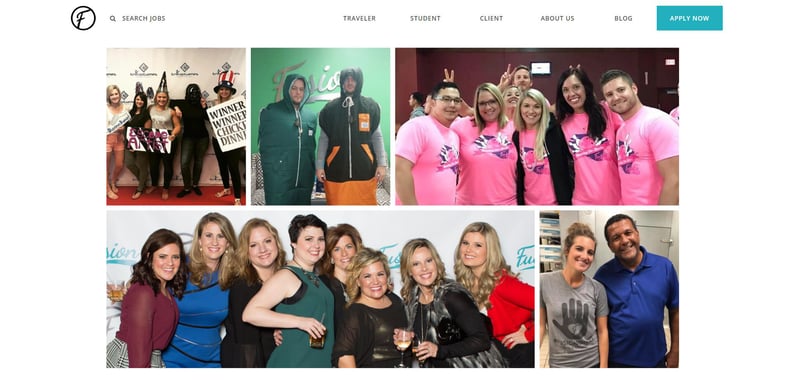 As always, a handy Apply button is easily located on the top right. For when you just wanna get to the point and apply for Fusion. The button takes you to our Quick Application. You can also toggle to our Full Application. Easy peasy.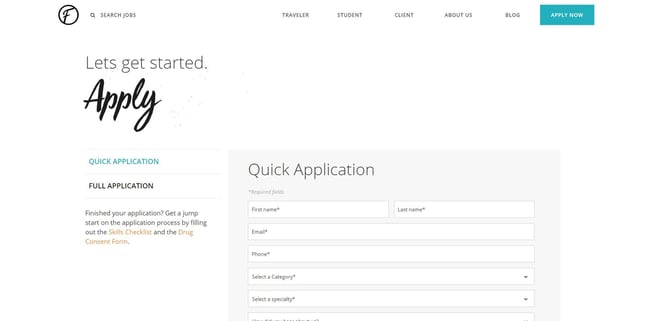 Another great feature we've added is our Resources page. Here, you can select a profession from the dropdown menu, and then select the state. Once you select the Learn More button, you can see what licenses you'll need for that profession in that specific state, as well as different cost of living measurements for each city there.
We hope you find our new website helpful, informative, and easy to use. Thanks to everyone who put in the time and sweat equity to show everyone—virtually—how great Fusion is.
So, what is your favorite part of the new website?