"Ok Mom, if you want to win, you are going to have to jump for the ball."
Chad Crawford, Director of Allied Health for Fusion Medical Staffing recalls saying that to his mom years ago while he and his brothers were playing basketball with her. He explains, "That really was the first memory I have of my mom having a symptom. She looked at my brothers and I, and said she couldn't jump."
After several tests and ruling out numerous potential options, Chad's mother, Janelle Baber, was diagnosed with Multiple Sclerosis (MS). Chad says that this diagnosis has never changed his mom's positive outlook on life. "I have never heard her complain. Ever. She refuses to let MS take away her ability to have a great life." Janelle has lived with MS for over 20 years. She is a wife, mother and grandmother that loves volunteering at her church and having "wine nights" with friends.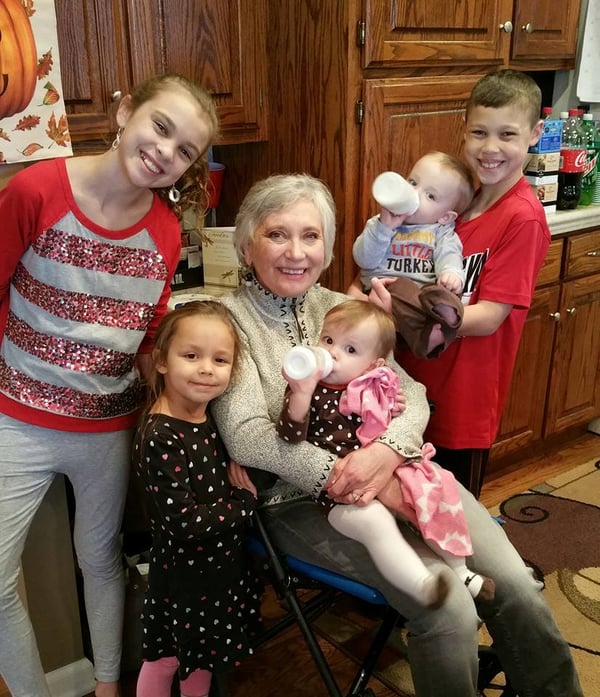 MS can be unpredictable and produce various symptoms that are not consistent from case to case. Oftentimes, MS is diagnosed after all other possibilities have been eliminated. According to MS Focus, in most MS cases, it does not affect life expectancy. Once diagnosed, medications, DMT (disease monitoring therapy) and staying active are some of the main strategies for fighting the occurring disease and symptoms.
Fusion Medical Staffing has supported a variety of MS organizations over the years due to numerous employees like Chad, having a family member with this disease. This year, we're changing the way we donate, with our Driving Fore MS event.
On Friday, May 4th, Fusion employees will participate in the first Driving Fore MS Golf Tournament sponsored by Fusion Medical Staffing. All employees pay $40 to participate in the tournament, which will then be donated in its entirety along with a matching donation from Fusion Medical Staffing.
So, where will the money go?
....That's the best part!
Several years ago, Chad's mom, Janelle, met Daryl Kucera, owner of Fast Forward Gym in Omaha, NE. Daryl started the gym in 2001 with a focus on athletic conditioning for high school students. One month later, Daryl was diagnosed with MS, but his desire for coaching and training was not tamed by this disease. "We are all faced with the decision of deciding if we want to give in to our diagnosis or do we want to do something about it," Kucera explains. The diagnosis and Kucera's desire to continue to be active motivated him to modify the original mission of Fast Forward Gym.
In May 2003, Daryl and his family, along with Mary Filipi Ph.D., APRN began to offer supervised fitness programs dedicated to keeping adults with MS active. Since that time, nearly 500 adults with MS have participated in regular specialized fitness workouts at Fast Forward gym.
Kucera's relationship with UNMC and medical professionals allowed him to complete research on the MS participants' mental and physical well being, as well as effectiveness of the program. The results proved to be positive on all accounts. "This gym has also become a community," he said. "People push each other to be our best and work together to celebrate each other's successes."
The growth and positivity of the programs led to the development of MSforward.

MSforward, a non-profit extension of Fast Forward, LLC., was formed in March 2010 to focus specifically on members with MS. MSforward has refined the supervised fitness programs to incorporate the gym's adaptive exercise equipment with innovative exercises. Additionally, MSforward has evolved into a facility and program that extends beyond exercise. It's a community of possibilities and abilities.
Walking into the gym you immediately get the sense of family and positivity. Members of the gym credit Kucera with saving them mentally and physically. One member explained that she was diagnosed with MS in her 20's. She was homebound, depressed and had little desire to do much day-to-day. This diagnosis wasn't going to affect her length of life, but her quality of life was suffering. Meeting Daryl and being a part of the gym has changed her mental outlook on everything.
"Now I tell my 20-year-old daughter she better watch out, because I am getting stronger than her."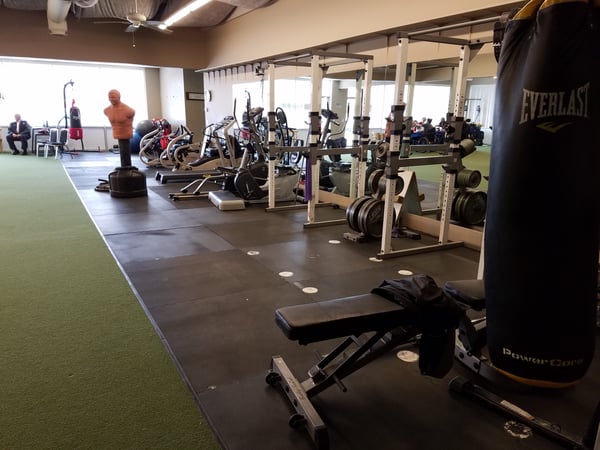 These feelings were shared with the other gym members who were sitting around the table discussing the positivity MSforward has brought to their life. The original 6 members of the gym were all gathered to work on grant funding for transportation. An MS diagnosis can leave individuals lonely and homebound. Gym members believe strongly in the impact of MSforward and want the gym to be available to all patients. You see the determination in each one of these individuals as they talk about the need for this facility. The community that has been established is something that deserves to be witnessed firsthand.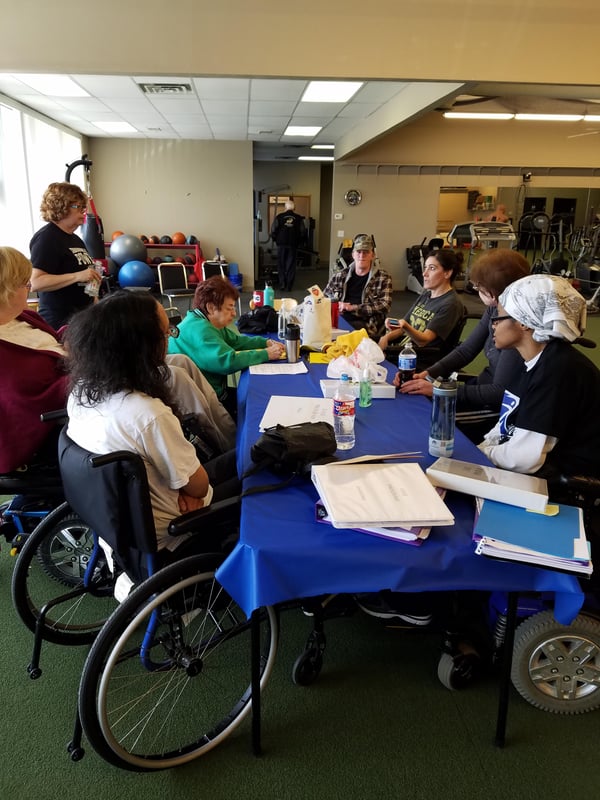 Fusion is ecstatic to have the opportunity to help the MSforward program.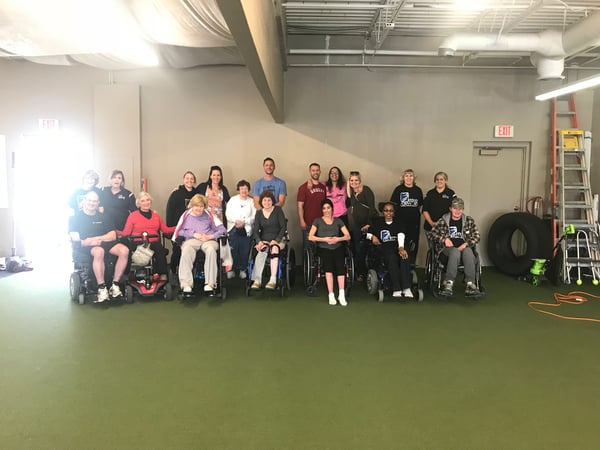 "Everyone with MS is different," says Kucera. "One thing I have found is that MS can affect the mind with the ability to remember some dates and times and for others it can be the physical, with the ability to run, jog or even stand. The one thing I have found in the 13 years of having this disease is that it can't affect the heart."
Follow Fusion's Be The Change page to learn more.
Want to donate to MSforward?