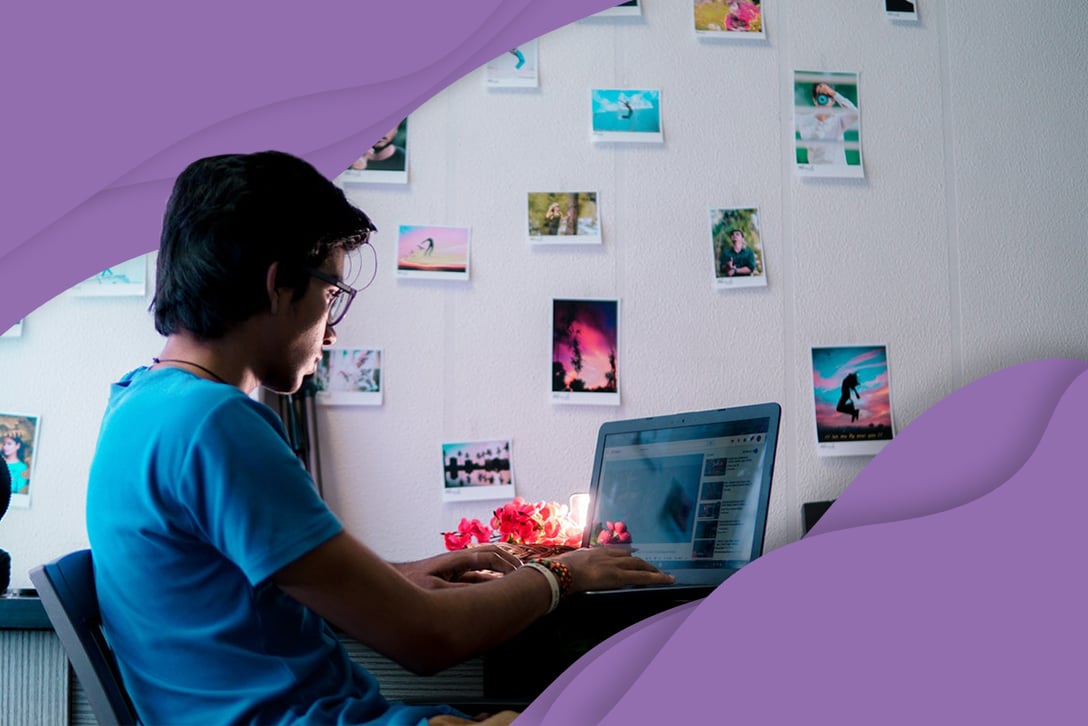 Being a medical student is already challenging, and new grads are now entering the professional world during an unprecedented time in the era of coronavirus. As COVID-19 made waves throughout the nation, medical students adjusted to their rapidly changing future professions. Many students in their final year of training prepared to graduate early to enter the frontlines of the pandemic, while others shifted to online learning simulation modalities to create safe patient scenarios.
For some of you new grads, this COVID-19 world is all you know. Without a step-by-step guide in navigating the changes brought on by the coronavirus pandemic, medical students like you are doing their best to support patients, families, and each other through revolutionary times.
Graduating in the Medical Field During A Pandemic
How coronavirus has changed educational healthcare systems
Pre-COVID, medical students spent a lot of front-facing time with patients regulating fluids, charting patient information, providing care, and learning the ropes first-hand. Depending on location, some nursing students were required to spend up to 75 percent of their clinical time providing care to patients. Fast-forward to 2020, the pandemic forced many students to practice their skills on mannequins, online on virtually simulated patients, or at home on relatives or stuffed animals.
"Change in medicine, and life, is constant, and every generation must face its own challenges," Patrice Harris, MD, MA, AMA President said. "Your challenges include starting your careers in a health crisis, the magnitude of which we have not seen in generations, working to master ever-changing technology without losing that human touch, working to maintain connectedness, and a sense of community in a world that can at times feel impersonal and isolating, making sense and deciphering the glut of information."
At the height of the pandemic, every state in the U.S. declared a state of emergency to allow nurses who are licensed to be fast-tracked for practice in other states to offer additional aid where needed. In 2020, nursing program enrollment increased by six percent and "nurse" was the no. 1 term searched in Google as news media stories, social media accounts, and frontline healthcare workers' personal accounts inspired others to make an impact.
More than 222,000 educated U.S. nurses completed the National Council Licensure Examination (NCLEX) in 2020, which was a 5 percent increase from the previous year. At the beginning of the pandemic, the NCLEX was delayed for safety reasons and consequently, a large backlog of students needing to take the exam grew. To remedy, there have been many changes to the exam like shortening the test time from six hours to four hours, decreasing the number of questions required to pass from 75 to 60 questions, decreasing the total number of questions from 265 to 130 questions, removed pre-test and research section questions, plus all students must wear gloves and a mask.
Not only did nursing programs see a dramatic increase in enrollment due to the coronavirus pandemic, applications to medical school also grew by 18 percent. More divisions implemented creative solutions, such as at-home patient digital physical therapy and virtual graduation ceremonies.
The impact of coronavirus hit medical students differently depending on where they were in their education. The first two years of medical school are usually full of in-classroom lectures, discussions, and labs, whereas the final two years are centered around clinical rotations, assisting doctors, and watching procedures in person. For fourth-year students, their time at school was cut short with cancelled graduation and Match Day ceremonies.
Many other medical students banded together to volunteer their time and collect supplies for those on the frontlines of the pandemic.
"We're standing outside with signs basically asking private citizens to donate any personal predictive equipment (PPE) that they have, which includes masks and goggles and gowns," Shreya Thatai, a second-year medical student at the UC Berkeley-UCSF Joint Medical Program, told CNBC Make It. Shreya estimated students collected thousands of items in a two-day span.
COVID-19 may have created more adversity for medical students, but it also inspired high school students to join the medical field after graduation. Trinity, a 15-year-old high school student at Minnesota Virtual Academy, told KSTP News, "I want to become a therapist or do something in the pharmacy field."
"Maybe we'll get a lot more doctors out of this," Shreya told CNBC Make It. "I feel like for younger folks, maybe in high school or in undergrad right now, this could be a real motivating force to enter health care: nurses and doctors and medical practitioners and everyone."
Tips and resources for new medical professionals and new grads
It's safe to say we can all agree that the pandemic utterly shook the medical world in all fields and divisions. Unforeseeable obstacles forced students to online academia, prevented graduation and other celebratory ceremonies from occurring, and revealed the critical need of medical professionals in the U.S.
Over the course of COVID-19, medical students and healthcare workers have grown through their adversity and learned invaluable life lessons along the way. Here are some tips for new grads entering the medical field:
Adapt to the unknowns. If there's anything we've learned from COVID-19, it's that the ability to adjust and be flexible is major. Consider different roles that you may not have prior to the pandemic, or a new way of looking at your career, like becoming a medical traveler.
Make technology your friend. We're living in a highly digital environment with telehealth becoming more and more popular, so tech-savvy skills are wildly advantageous.
Communication really is key. Success in the medical field largely depends on soft skills like solid communication, a positive attitude, and a team-player mentality, as well as an ability to empathize, solve critical problems, and display patience. Don't be afraid to use your voice.
Work directly with professionals. Fusion Medical Staffing offers a mentorship program to help you accomplish a smooth transition into your first few travel assignments. Get paired with a new grad mentor whose background aligns closely with yours and start learning what it takes to be a successful Fusion traveler.
Practice self-care. S. Surgeon General Jerome Adams, MD, said it best, "Just as a car can't go as fast on a flat tire, you can't give your best effort if you aren't mentally, physically, and spiritually running on all cylinders."
Fusion-U for new graduates
Don't jump into the deep end of the medical traveler career pool alone. Let Fusion Medical Staffing help you kick off your career with a new grad traveling medical job. A personal and knowledgeable recruiter will work hard to ensure you get your most important wants from your travel assignment. That way, you can spend more time focusing on where you want to go and how you can help make a positive impact once you get there.
Our Fusion-U team is bringing knowledge to you with our Virtual Booth. Usually our Student Outreach team would come to your school or conference to provide all the details on medical traveling, so instead we're giving you regular updates, mentorship, and a slew of new grad benefits and resources digitally. As a new grad with Fusion Medical Staffing, you're eligible to enjoy some sweet perks such as a new grad bonus, therapy mentorship, CEU reimbursements, plus a flexible work schedule.
Medical students and new grads across the country were challenged when COVID invaded their career paths. The good news is there is a light at the end of the tunnel, and you don't have to face your new medical career without the right resources and know-how.