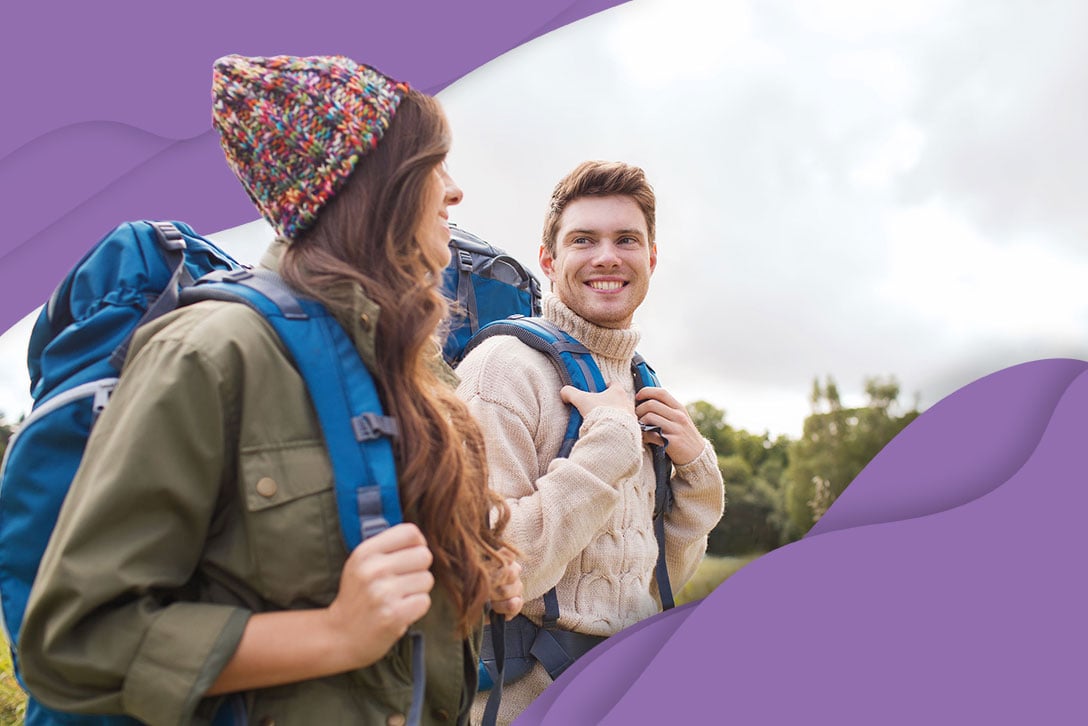 Travelers, you know that speedy placement is the sweet spot of your career. Landing that new travel assignment requires a little bit of setup in order for it to be a cakewalk later. Part of making that happen is communication on three fronts: developing a deeper communication with your recruiter, putting yourself out there by creating a traveler profile, and communicating through continued education.
High-Level Communication is the New Standard For Successful Medical Travelers
Communicating your needs to your recruiter
The "recruiterless" business model is something a lot of people are talking about, but—here's the thing—you still need a recruiter! And not just any recruiter, but one that you can express your wants and needs to with full transparency. Recruiters are still relevant. While recruiterless companies talk about cost-effective hiring and efficiency, they're still missing the biggest part of the traveler lifestyle: an in-depth relationship with a recruiter. This relationship-building instills trust and empowerment so that travelers can make the best decisions about where they're headed next, when they're taking that next assignment and why.
The thing is, recruiters are still human. Unfortunately we haven't hit the point in technology where people are avid mind-readers, which means that in order to develop that great relationship and get those great travel assignments under your belt, you need to communicate with them. Talk to them about the difficult choices you face as a traveler, the split decisions you're making for that next travel assignment location, and the pain points of sorting it all out. Trust me, they want to make your life easier. By creating a higher level of communication with your recruiter and facilities, you have a better chance of getting your career needs and personal needs met. Full transparency is important for success.
Getting what you want by creating a traveler profile
Remember when travelers had to jump through hoops to apply for travel assignments? Fusion made it easier to get the healthcare job you want in the easiest way possible: a traveler profile. A personalized profile from Fusion allows travelers to:
Add a skills checklist
Upload licenses
Add certifications
Use "one click apply" for the jobs you want
When you create a traveler profile, all your info and preferences are saved, so there's no pile of papers to fill out when you want to apply for that next travel assignment. Just one button, one click…. Done! You can custom tailor your profile to fit the exact travel job you're looking for. The steps to land your dream assignment are completely in your hands and they're totally customizable by… you! This allows you to land the perfect assignment that you want on a faster amount of time.
Continuing your education online to further your career
CEUs are important for your healthcare career. Not only do CEUs help you keep your licenses and certifications updated, but they help you land that next travel assignment even faster. When you grow your area of expertise in a specific healthcare field, you're opening yourself up to new opportunities and putting yourself in charge of your career path. The more expertise you can add to your resume and traveler profile, the more marketable of a traveler you'll become, increasing your opportunity to get the travel assignment you need in the location you want.
Especially during a time of physical distancing, online learning is becoming more expansive, allowing healthcare professionals to get their CEUs without attending in-person courses or seminars. You can read more about continuing your education as a healthcare professional with Getting Your CEUs Online.
Use these three points of communication to market yourself as a healthcare professional, and you'll be getting the travel assignment of your dreams in no time.