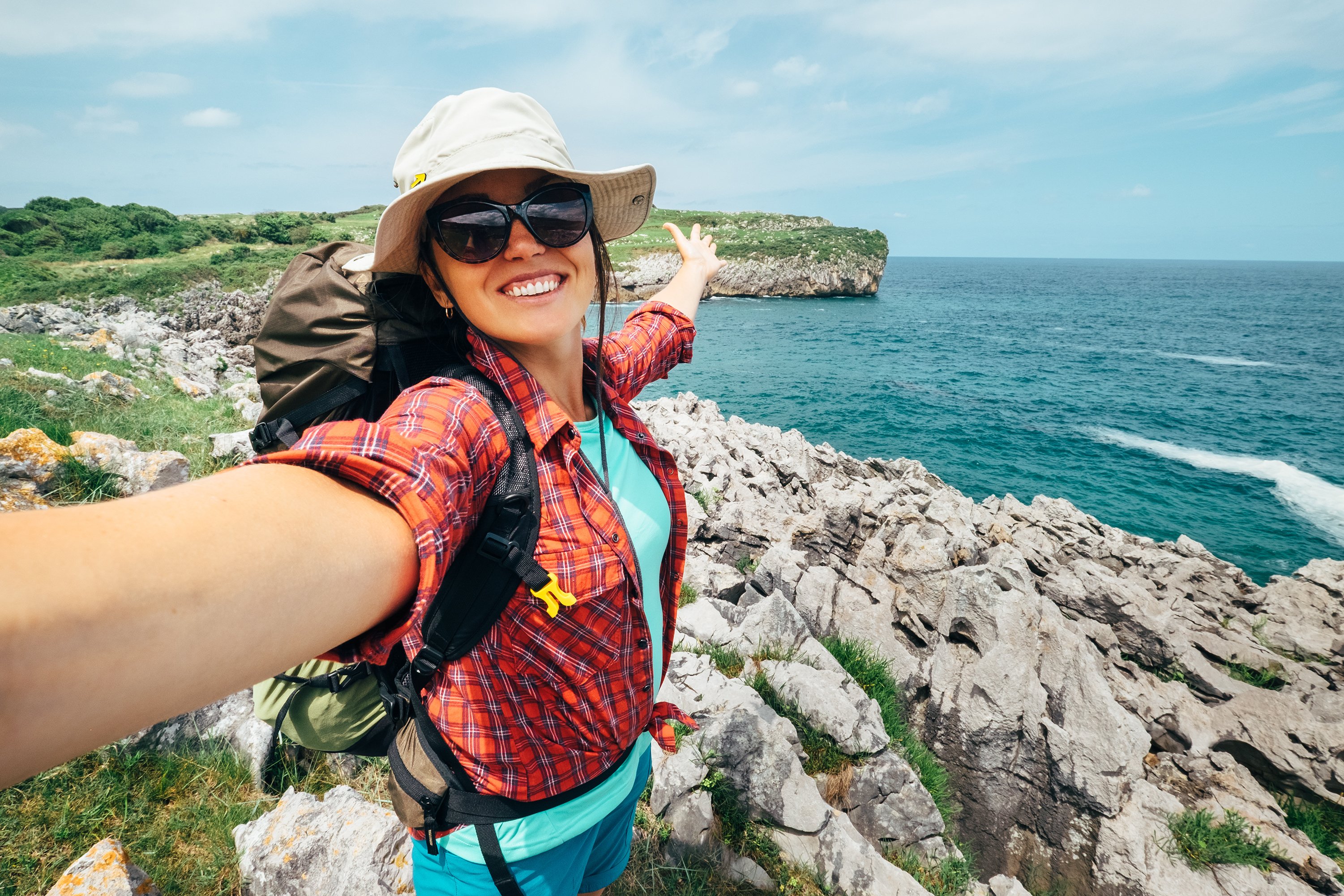 Social media is constantly changing the way we interact with people and different products. It influences the way we buy things, the way we behave, the food we eat, the way we travel and experience things, and even the way we live our lives each day. From the products we stock in our homes to inspiration on how to adventure more, Instagram has been paving the way through visual references since October 2010. Nearly a decade later, adopters of this popular social media network are using its technology to get inspired and inspire others. According to MMGY Global's Portrait of American Travelers, today 60% of millennial travelers on social media are active on Instagram, and 48% of Instagram users use the app to find new travel destinations and places to explore. Even more than that, people engage with Instagram 10 times more than with Facebook, proving Instagram's effectiveness as a marketing tool.
How Instagram Is Influencing Medical Travelers
Travel Instagram accounts are encouraging people everywhere to explore their surroundings and discover new places. In fact, U.S. national parks saw the highest ever recorded visitors: 330.9 million visitors in 2019. Back in 2015, the tourism board of Wanaka, New Zealand started inviting and hosting social media influencers to post about their experience while there. They saw a 14% increase in tourism from that marketing tactic alone—the fastest tourism growth in the country.
Let the record show… travel influencers and social media have affected the flux of tourism since inception. Instagram has changed travel in recent years, and all of you social media-savvy medical travelers could be documenting your adventures and getting inspiration from others too. But, where do you start?
How to get some traveler inspiration…
Instagram offers travelers so many different ways to search and save images and locations, you could probably plan your next adventure and your next travel assignment from this app alone.
Do your research with geotags
One of the great features of Instagram is that you can tag your location in posts and in stories. When you're viewing a traveler's photo, video, or story, you can tap on the location tag to pinpoint exactly where they are and search for other images taken in the same area.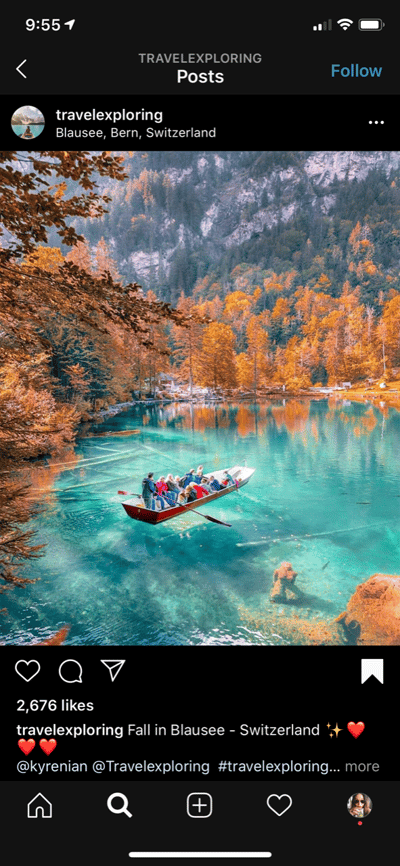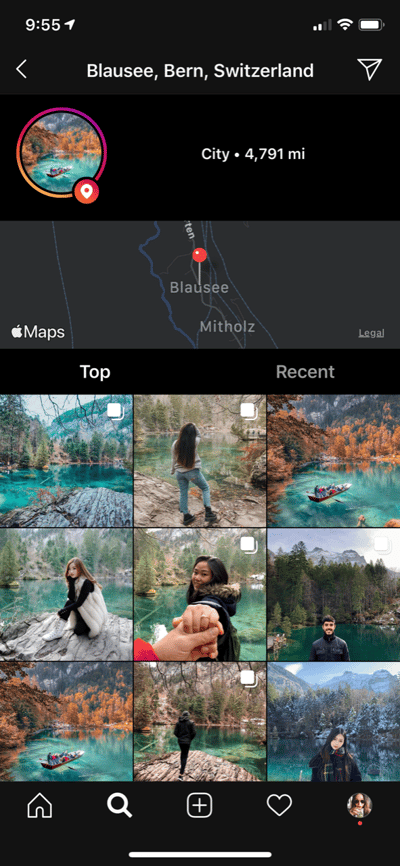 Stay organized with bookmarks
Liking a photo or video on Instagram can be great, but what if you want to save it? Sifting through your photos you've liked isn't nearly as possible as the bookmarks option. And a recent "collections" feature now lets you group your bookmarked posts, making it easier for you to keep track of all the inspirational places you want to take your next assignment on. Group it by restaurants to try, parks to visit, places to hike, museums to explore, or just group the posts by cities overall. In any case, bookmarking lets you save everything in Instagram, instead of downloading or screenshotting photos that basically get lost in your camera roll.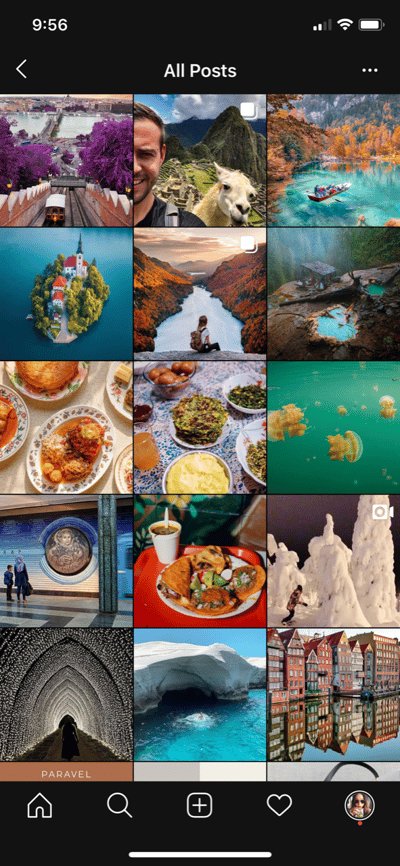 Find new travel location trends
Because travel imagery has gained so much popularity in recent years, Instagrammers are using hashtags to their advantage in order to post and search for the latest travel location trends. For instance, #travel has been used 463 million times so far. It's the 29th most popular hashtag on Instagram: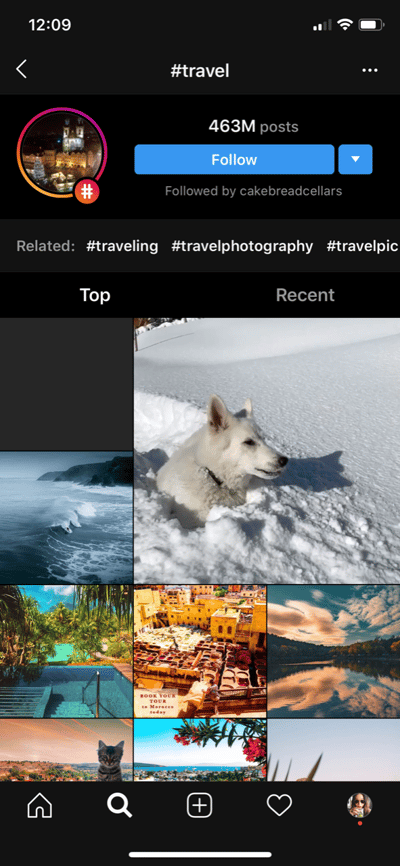 Other related tags used that are also popular:
#travelphotography – 50.6 million posts
#travelgram – 76.2 million posts
#travelblogger – 26.3 million posts
According to an article by Mediapost, 48% of Instagram users look to Instagram photos and videos to help them decide on their next travel destination, and 35% of users use Instagram to discover new places they otherwise might not have thought about had they not seen it on Instagram.
Hot tip: Follow the tag #traveltrends and others to keep your feed updated with the latest travel ideas.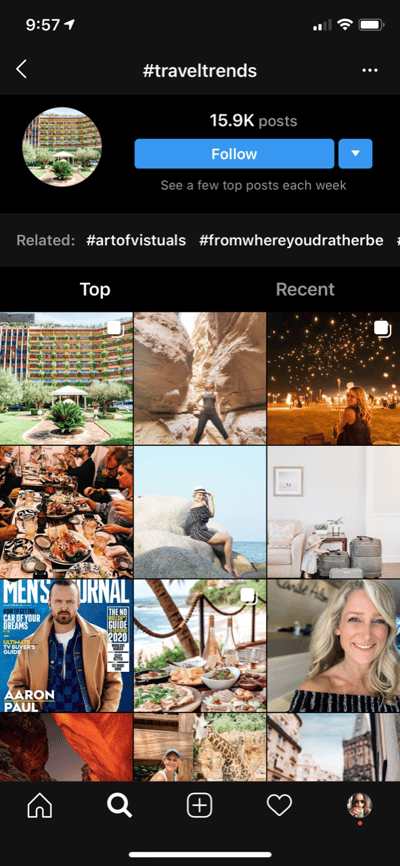 How to start your own travel Instagram…
Maybe you don't need any help getting inspired for your next medical travel assignment. We can still offer some tips on how to have an influential traveler Instagram on the rise.
Find your niche
Instagram is perfect for expressing your creativity and experimenting with your personal style. If you want to grow your following, find a specific niche and stick with it. For example,
Hot tip: When you're traveling, look at the other photos taken by other travel Instagrammers at your locations. Instead of taking the same shot over and over like other 'grammers, find a unique way to showcase your travel experience. Maybe it's a different angle or perspective of a landscape? Maybe it's a different time of day from a different altitude? Repeat pics don't gain attention, so be unique!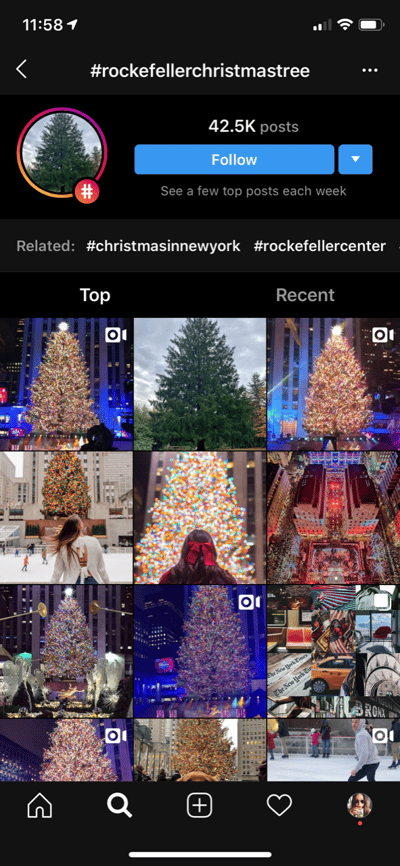 (Seriously, why are there so many similar pictures of Rockefeller Christmas Tree?)
Use captions to tell a story
Instagram isn't just about taking visually appealing photos and videos. The most successful travel Instagrammers have a story to tell that goes along with their images. Use captions to your advantage and explain your images. When you have something important to say, you end up resonating with your followers. Furthermore, use hashtags to make your posts more searchable among Instagram users.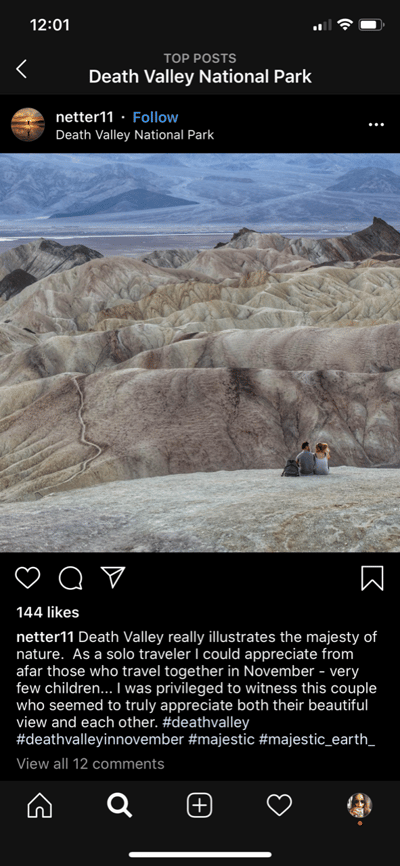 Take good photos
This one seems kind of obvious, but really. Make sure the photos you're posting to your travel Instagram account are good. Not like, "My aunt took this picture of a burrito," quality. We're talking: good lighting, good angles, a cohesive color palate, consistency in the apps and filters you're using… the works! Taking great pictures and videos can be hard work, but if you're going to be a travel influencer, you need to have a good aesthetic.
If you're struggling, check out some additional apps that can help. Some of the best photo editing apps are Snapseed, Adobe Lightroom, Afterlight, and VSCO. Play around with some photos in editing before deciding on your aesthetic and theme. Creative Market is a good source for community-generated design, if you need a little extra help on the editing front.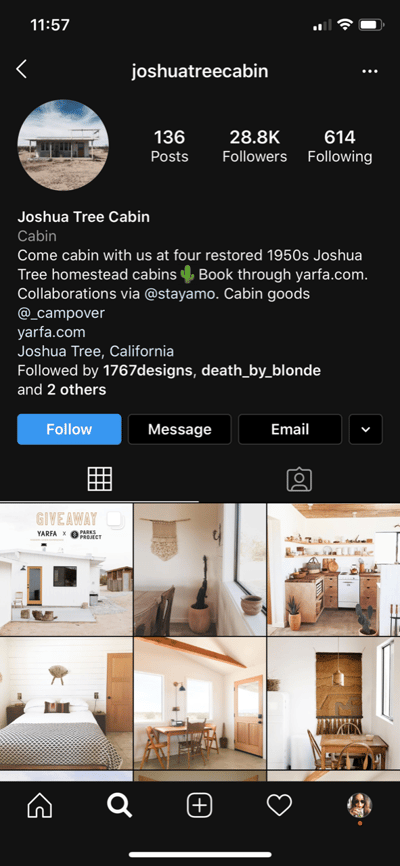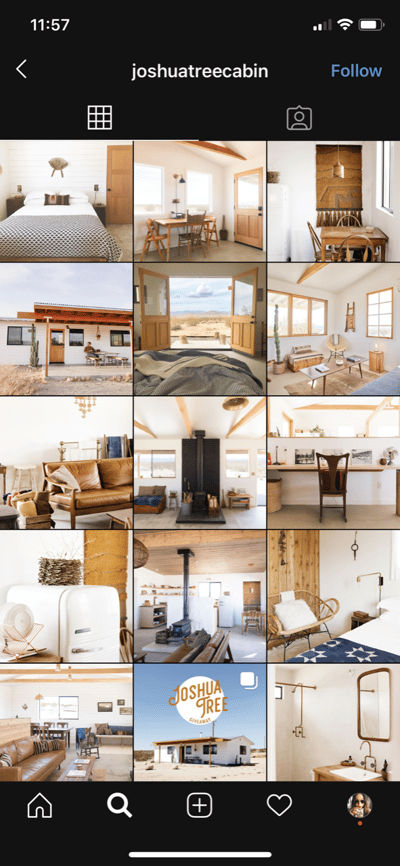 Take a look and follow our medical travelers that are doing Instagram right…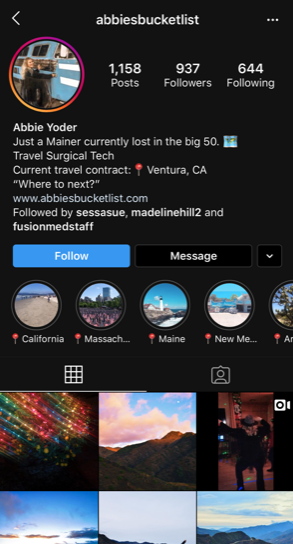 Abbie Yoder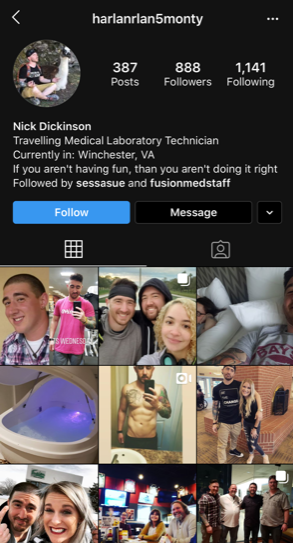 Nick Dickinson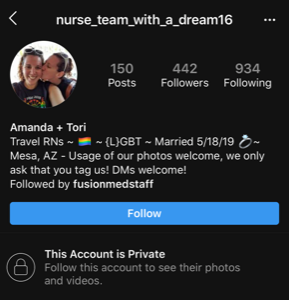 Amanda and Tori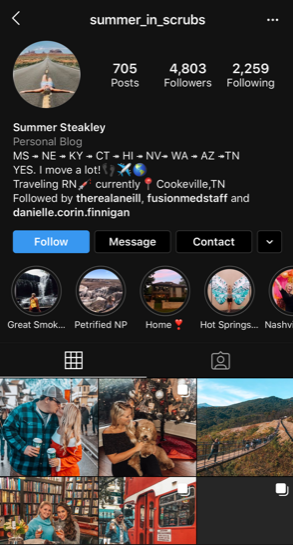 Summer Steakley
Kylee Nelson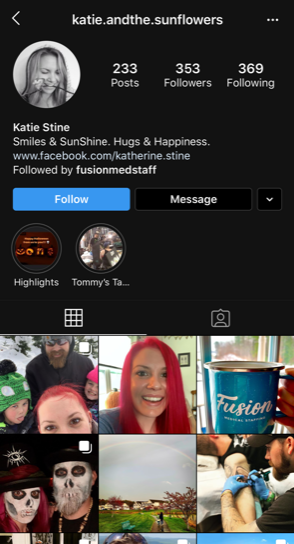 Katie Stine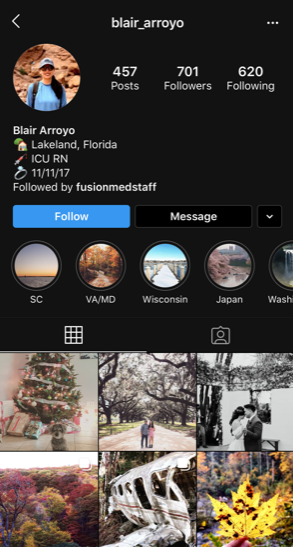 Blair Arroyo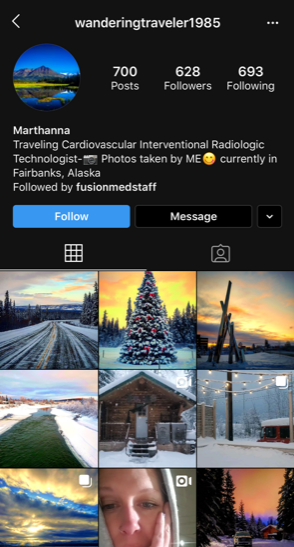 Marthanna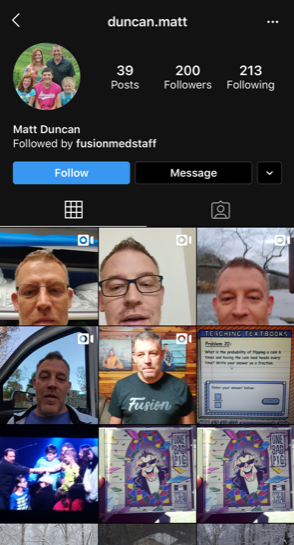 Matt Duncan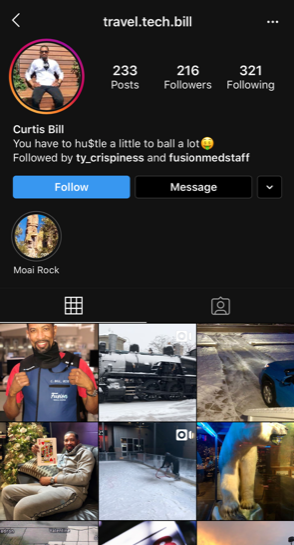 Curtis Bill
As you explore your new cities, consider your Instagram as a source for others who are traveling for their medical profession too. People are using Instagram as a travel guide, so what can you offer other medical travelers? How can you utilize other influencer's Instagram accounts to your advantage when seeking out new cities to work in and adventure in? Take advantage of the technology at your fingertips and get savvy on Instagram while you're out there on your next travel assignment.