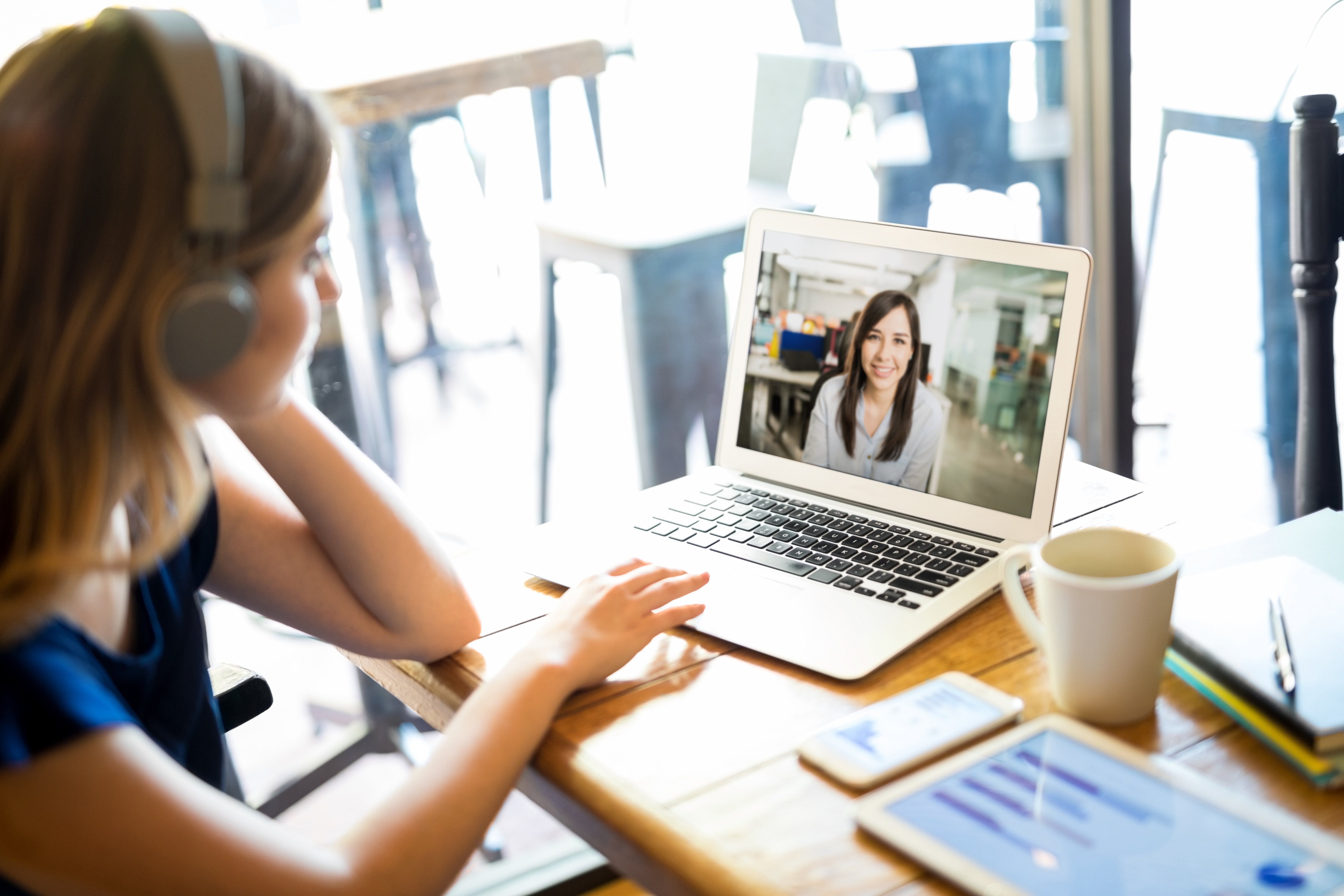 Staying connected virtually is not a new concept for traveling medical professionals. Often, with new and changing 13-week assignments, finding creative ways to connect with home is part of the deal. Now during a pandemic, where several people are still sheltering in place and traveling to meet loved ones is limited, staying connected virtually is more important than ever.
How Medical Travelers Are Staying Connected Virtually
Thanks to technology, traveling medical professionals and others can connect anytime and anywhere which is important since travelers are usually working away from home for their medical careers. Now, in the time of COVID-19, traveling medical professionals, their loved ones, and several other people are checking in on their family and friends with the simple touch of a button. And there are several apps and platforms making connecting easier.
Connecting through social apps
Social apps were already popular prior to the pandemic, but now more than ever travelers are using social media as a means to communicate faster. Facebook groups meant specifically for traveling medical professionals are helping connect travelers to each other to offer support, advice and help navigate the rocky road of working among coronavirus.
Additionally, since the rise of coronavirus, more and more people are hopping on various social apps and seeking to connect with others. According to a New York Times article, Facebook usage has increased 27 percent since the pandemic took hold. Usage has increased for Facebook messenger, WhatsApp, Snapchat, Instagram stories, and WeChat, among others.
Connecting through video platforms
Another way travelers and at-home dwellers are seeking connection for both socializing and to fulfill work productivity is through video chat apps, like Zoom, Google Hangouts, Skype, GoToMeeting, and WebEx. With several professions now locked into working from home, video conferencing has blurred the lines of usage between meetings and socializing. Although traveling medical professionals are not working from the comfort of their couches, they're using video apps more and more to host happy hours, celebrate milestones, and socialize visually with family and friends. According to the same New York Times article, the video app Houseparty has skyrocketed 79.4 percent since the beginning of the pandemic.
What about dating?
While people have been sheltered in place with their partners and families, singles are left without a way to start a relationship, face-to-face. Dating app usage has increased since the pandemic and those seeking romance are getting creative by going on "virtual dates" with prospective partners. According to an article by CNBC, dating apps like Bumble and Gen Z Singles saw a significant increase in messaging sent in cities during mid-March. The increase of messages sent in Seattle were 21%, in New York 23% and in San Francisco 26%. Audio and video dates are being used all over the world now to connect, and virtual dating has become a new way to connect with others during the pandemic.
What about family and friends who aren't so tech-savvy?
While staying connected virtually is easy for some traveling medical professionals and others who have made advancing technology a part of their daily lives, it can still be a challenge for others. Among the tech-challenged demographic are seniors, who may be reluctant and slower to adopt new technology methods into their routine. This doesn't mean they need to miss out on important milestones or be relegated to phone calls, though. Taking the time to teach tech to seniors and providing them with the right tools to stay involved is so worth it.
How to teach tech-challenged people to stay connected
Getting your grandmother to Skype so she can see your new apartment or wave to her grandkids is difficult. On one hand, up close and personal learning is one of the best methods to learning. On the other hand, distance and social isolation due to coronavirus forces us to remain further away while trying to teach our family to adapt to new technology. First, explain the value of learning. They will be able to stay connected, faster and with more options. Then, introduce stepping-stones. Try going from cell phone calls and emails to texting and social media chat; from texting to a video app, etc. Have patience with those who are slow to catch on to new technology and ways of staying connected, and don't overwhelm them with 500 different ways to stay in touch. Stick to a couple different methods (i.e.- one social media app, one video chat option) And most importantly—keep connecting! Even if what you're teaching isn't catching on, never give up connecting in ways that make them more comfortable. If they want to stick to phone calls, show support and love.
No matter how far or how close you live to those you care about, in today's time we, along with traveling healthcare professionals all are facing barriers in connecting. Luckily, we have options to bridge that gap while were far apart and socially distanced.