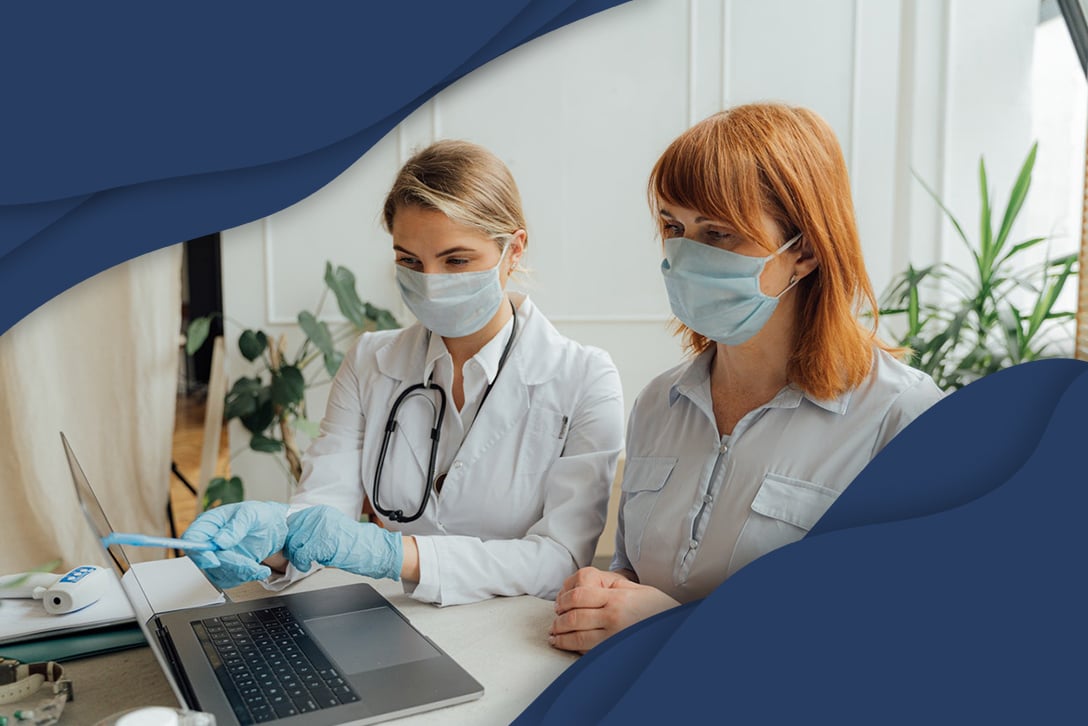 Nurses have always been an essential aspect of healthcare. More recently, there has been a drastic change in the healthcare needs of the U.S. It hasn't been business as usual since the outbreak of COVID-19 earlier last year. With the ongoing battle of the viral impact, nurses have played a critical role in helping contain it and keep themselves, and the public, healthy.
How Nurses Will Impact Patient Care
Why nurses are essential right now more than ever
With more people needing hospital care during the pandemic, the numbers can be overwhelming to healthcare professionals, requiring more nurses to jump in and monitor patients. These nurses are the ones to establish if a patient is suspect to COVID-19 and isolate them from the rest of the patients to prevent spreading, which puts their lives and health in danger regularly.
Imagine what the world would be without nurses. As of April 2021, over 32 million people have been infected with COVID-19 and more than 586,000 people have died of coronavirus in the U.S. Nurses have been instrumental in containing COVID-19 and treating those who have been infected with the virus. Using their technical ability, nurses can separate infected cases from corona-negative patients, curtailing the highly infectious from getting out of control.
Travel nurses have played a critical role since the start of the pandemic, filling gaps for facilities who have seen an overwhelming number of COVID-19 cases. Nurses have spent the majority of the pandemic moving from places where they are surplus to places where they are in demand and overwhelmed. This has been detrimental to help flatten the curve and attempt to keep hospital occupancy low.
Nurses are continuing to impact patient care
Every healthcare institution looks to nurses for guidance and direction when it comes to new information on hospital bed capacities or marching orders for caring for patients with COVID-19. With new and ever-changing information coming out about the vaccine and the infection rate in areas across the U.S., nurses are the first to take action and translate the technical information into simple language patients and other staff can understand. Nurses have been at the forefront in the battle during the COVID-19 healthcare crisis, but they've also been leading the way in healthcare for much longer.
Prior to COVID-19, nurses were already in demand with a nursing shortage posing a very serious healthcare issue. Now, nurses are needed even more and the pandemic has made it much worse.
Initially, while some nurses were exposed to the virus and forced to self-quarantine, new nurses are called up to stand in for them. Now as the infection rates continue to rise, hospitals are filling up, while nurses continue to face exposure and pandemic fatigue. The demand for travel nurses has reached all-time highs as nurses working in permanent positions face fatigue. Per-diem nurses are being called to help out, and still, the need is increasing.
We need more nurses.
And we need them to be ready and healthy.
Nurses in 2021 and future trends
Full practice authority. Currently, no nurse has the authority to practice by themselves. They must be under the supervision of a physician. With the invasion of COVID-19 and worse infections that could come in the future, authorities will be forced to give nurses the license to practice independently without physician supervision. And with the ongoing fight to curb COVID-19, nurses have proven their competence and essential status in the administration of healthcare and patient monitoring. The need for nurses is also rising significantly, making it necessary to allow nurses to gain independence when it comes to practice.
Continuous rise in nurse jobs. Nurse jobs will keep rising, according to the way things are turning out to be. The COVID-19 pandemic has been an eye-opener to our healthcare system, teaching us hard lessons on what is necessary to keep our country and the rest of the world safe and healthy. There is a need to invest more in the nursing profession. Authorities have seen the significance of capacity building and preparedness. Beyond doubt, more nursing jobs are up for grabs, in both permanent and travel nurse settings.
Why becoming a travel nurse offers unlimited possibilities in this career field.
COVID-19 has increased the demand for more care in the nursing field. Especially during a pandemic, it's "all hands on deck"—a time when hospitals are hit harder with a demand for healthcare. Travel nursing is a great way to maintain your freedom and career choices as a nurse, while helping out in areas that need it most. Accompanying travel nursing is better pay and infinite opportunities.
If you are looking for a travel nurse opportunity, browse Fusion's current nursing jobs and let's find a new opportunity for you to succeed and help out in the most critical locations.