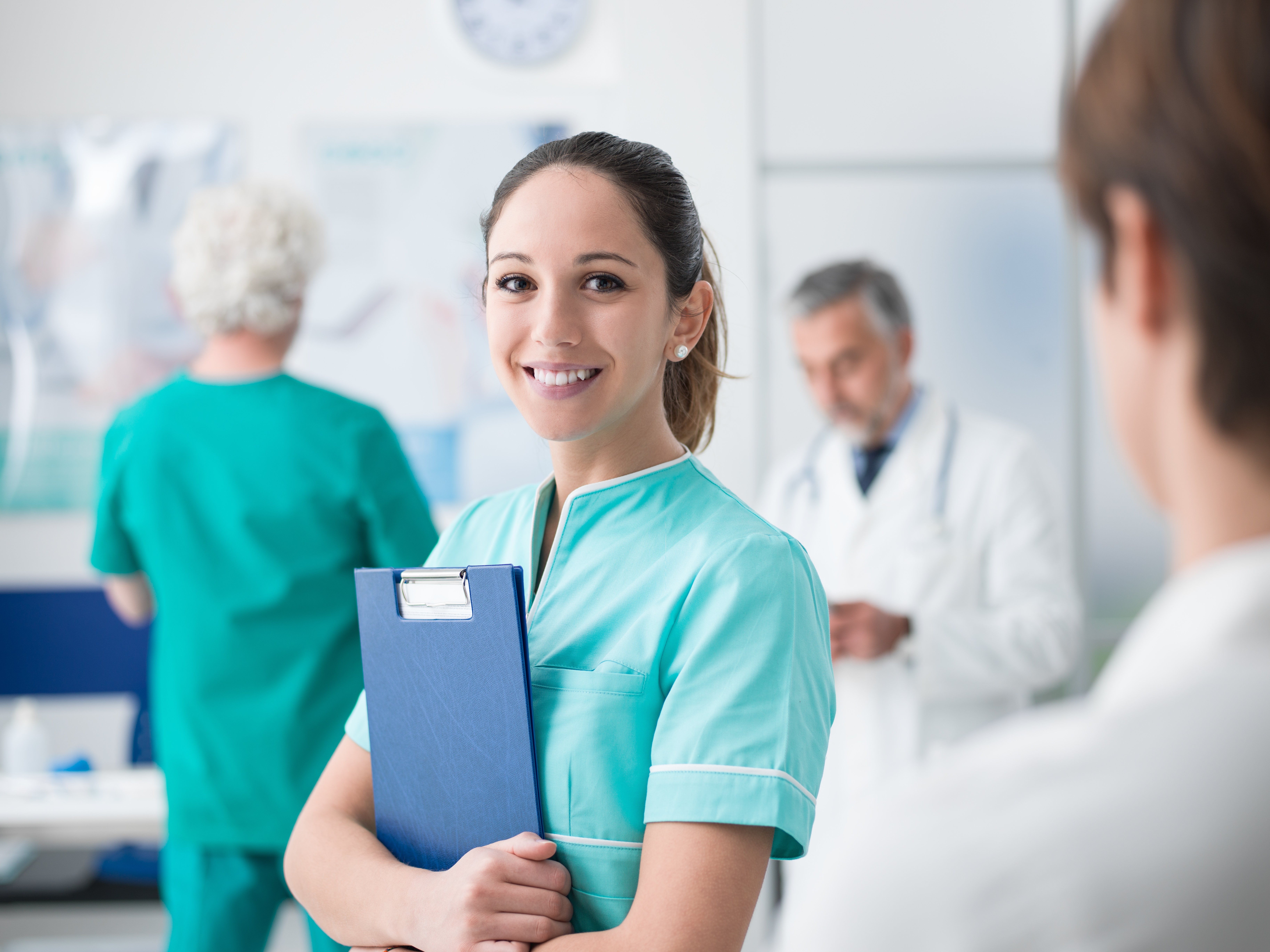 Nurses have always been an essential aspect of healthcare. More recently, there has been a drastic change in the healthcare needs of the U.S. It hasn't been business as usual since the outbreak of COVID-19 earlier this year. With a lot being uncovered about the virus, and the ongoing battle with time on trying to slow the spread, nurses have played a critical role in helping contain it and keep themselves, and the public, healthy.
How Nurses Will Impact Patient Care in 2020
How nurses are impacting patient care during the COVID-19 healthcare crisis.
Nurses have been at the forefront in the battle against coronavirus. Every healthcare institution looks to nurses for guidance and direction in what is happening on the frontlines. Whenever the World Health Organization (WHO) issues directives, nurses are the first to take action and translate the technical information into simple language patients and other staff can understand. For instance, initially, it was believed COVID-19 wasn't an airborne disease. After keen observations, WHO realized there is a possibility for airborne infection. With the high number of deaths, the virus was reexamined, and immediately WHO changed its stance. Nurses were quick to relay the same information to the rest of the unaware public.
Since COVID-19, there has also been an increase in nurse jobs. While some nurses are exposed to the virus and forced to self-quarantine, new nurses are called up to stand in for them. Still, there is a need for more nurses. Some countries are so overwhelmed that medics who haven't graduated yet are being called in.
What nurses are doing to stay healthy during COVID-19.
Nurses are staying informed in order to stay ahead of COVID-19. Some hospitals hold daily huddles every morning with all healthcare staff, where research, insight and updates are shared. This keeps the whole hospital updated on new developments as far as the virus is concerned, resulting in an informed and effective team.
COVID-19 can impact everybody. It does not care whether you are a nurse or not, and when you're an essential healthcare worker on the frontline, your exposure is imminent. Every nurse puts on personal protective equipment (PPE) and it is essential to nurses working during COVID-19. This includes face masks, gloves and all the necessary wears stipulated by WHO. PPE is an effective source of protection, but still requires caution in the wear you put it on, off and dispose of.
One issue overwhelmed facilities are currently dealing with is a lack of PPE. As COVID-19 cases increase, the need for protective equipment is reaching levels of desperation. Data from GetUsPPE.org shows that most healthcare facilities don't have enough PPE in stock to last more than one week. In an April 8th survey, 978 institutions responded with the critical levels: 36 percent were out of face shields, 34 percent had no thermometers, and 19 percent were out of gowns. In shocking numbers, nearly all institutions had no supplies remaining in at least one form of PPE.
Why nurses are essential right now more than ever.
Prior to COVID-19, nurses were already in demand. Doctors are not as high in numbers as nurses are. Right now, the U.S. is experiencing thousands of new cases, COVID-19 related and not, every day. With more people needed hospital care during the pandemic, the numbers can be overwhelming to healthcare professionals, requiring more nurses to jump in and monitor patients. These nurses are the ones to establish if a patient is suspect to COVID-19 and isolate them from the rest of the patients to prevent spreading. This puts their lives and health in danger regularly.
Imagine what the world would be without nurses. As of mid-April 2020, more than 45,000 people have died of coronavirus in the U.S. The number would have been exponentially worse without nurses. These selfless nurses have been instrumental in containing COVID-19 and treating those who have been infected with the virus. Using their technical ability, the nurses can separate infected cases from corona-negative patients, curtailing the highly infectious from getting out of control.
Travel nurses have played a critical role in filling gaps for facilities who have seen an overwhelming number of COVID-19 cases. Nurses are moving from places where they are surplus to places where they are in demand and overwhelmed. This is detrimental to helping flatten the curve.
Nurses in 2020 and the future trends.
Full practice authority. Currently, no nurse has the authority to practice by themselves. They must be under the supervision of a physician. With the invasion of COVID-19 and worse infections that could come in the future, authorities will be forced to give nurses the license to practice independently without physician supervision. And with the ongoing COVID-19 pandemic, nurses have proven their competence and essential status in the administration of healthcare and patient monitoring. The need for nurses is also rising significantly, making it necessary to allow nurses to gain independence when it comes to practice.
Continuous rise in nurse jobs. Nurse jobs will keep rising, according to the way things are turning out to be. The COVID-19 pandemic has been an eye-opener to our healthcare system, teaching us hard lessons on what is necessary to keep our country and the rest of the world safe and healthy. There is a need to invest more in the nursing profession. Authorities have seen the significance of capacity building and preparedness. Beyond doubt, more nursing jobs are up for grabs, in both permanent and travel nurse settings.
Why becoming a travel nurse offers unlimited possibilities in this career field.
COVID-19 has increased the demand for more care in the nursing field. Especially during a pandemic, it's "all hands on deck"—a time when hospitals are hit harder with a demand for healthcare. Travel nursing is a great way to maintain your freedom and career choices as a nurse, while helping out in areas that need it most. Accompanying travel nursing is better pay and infinite opportunities. If you are looking for a travel nurse opportunity, browse Fusion's current nursing jobs and let's find a new opportunity for you to succeed and help out in the most critical locations.