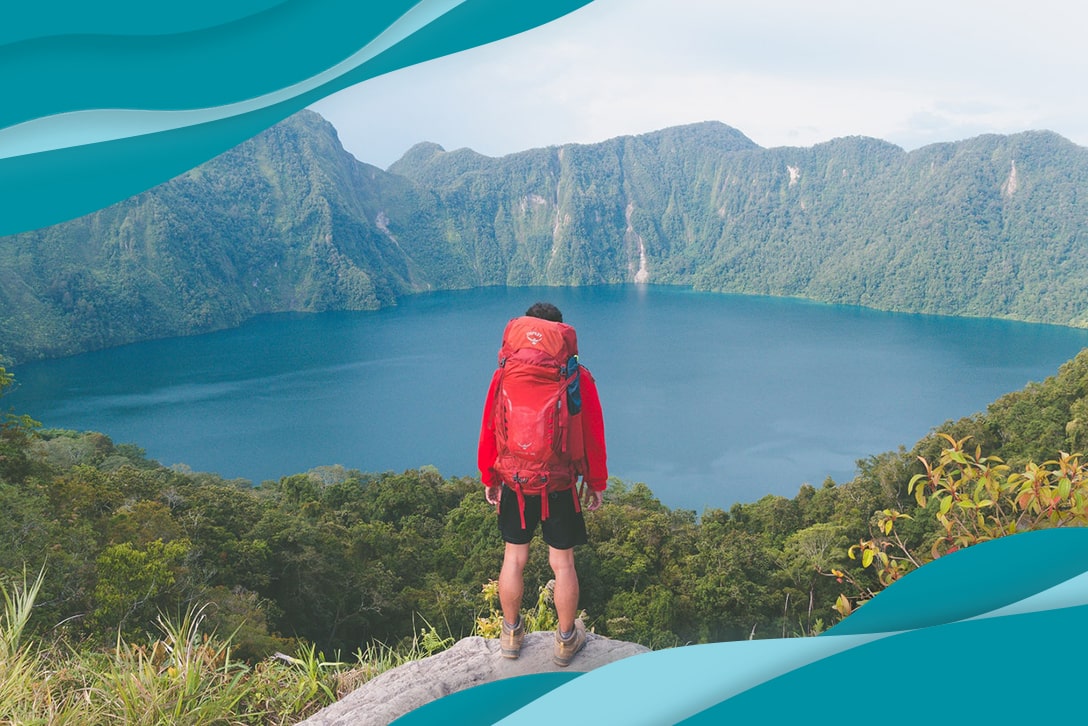 Take your entrepreneurial spirit on the adventure of a lifetime and enjoy the unique freedom of being a med traveler. Here's how!
How to Become an Entrepreneur as a Med Traveler
Become a pro med traveler! Whether you're a travel nurse, travel therapist, or other type of medical superhero, life as a professional traveler can take you to places you never thought possible to go.
Choose your own adventure
It's no secret that most people have had fantasies about what life would be like if they could be in charge of their career. Actually, a recent Gallup poll shows that 61 percent of Americans would rather be their own boss. That's because when you get to choose your own career adventure, you get:
Flexible work hours
A greater sense of job satisfaction
Higher motivation
The ultimate autonomy
And as a professional med traveler, you also get to choose where your career will take you. So, where do you start?
How to start your career as a travel nurse
So, you've graduated and passed the NCLEX-RN or NCLEX-PN—now what? Now it's time to gain some clinical experience in the real world. This is your chance to treat real-life patients and put your nursing skills to the test! Fun, right?! After a year or two of experience, then you can hit the road as a professional travel nurse.
But here's a pro tip before you order your official travel nurse business cards: Get yourself the Nurse Licensure Compact (NLC). The what, you ask? The NLC is a special nursing license that gives you the ability to practice those nursing skillz in multiple U.S. states using the one license. Currently, 29 states participate, which saves you time, energy, and money so you don't have to take multiple state licensing exams. Of course, if you travel to a state that's not part of the NLC, then you will need to be licensed in that particular state. It's well worth it, though.
How to begin your career as a travel therapist
Fantastic news: Therapy professionals don't have to wait after graduation to start traveling! That means that once you've completed the necessary education, you can take your physical therapy (PT), occupational therapy (OT), or speech language pathology (SLP) skills to med facilities across the U.S. So, get ready, the travel life is calling your name!
Be your own boss, but with back-up
Here's the thing, we're not saying that being an entrepreneur means that you have to do everything on your own. When you travel with Fusion Med Staffing, you gain your own team of experts who are there for you however you need them. Need help submitting compliance docs? Don't stress! Need a refresher on a state's licensing laws? We've got you! Here at Fusion, we have your back no matter what, so you feel supported while you call your own shots.
As a Fusion traveler, you gain exclusive access to your own recruiter, compliance experts, a clinical team, and fellow travelers to fall back when you need them. Whether you had a rough shift and want to talk to someone who gets it or need advice on if you should take the housing stipend or let your travel company do the honors, your Fusion family has your back.
Not only does Fusion keep you covered with a reliable support team, but we also have company benefits that keep you financially, medically, legally, and mentally protected on and off the job. Here's what you can look forward to as a Fusion med traveler:
Transparency into competitive pay packages.
Weekly, tax-free per diem to cover the cost of transportation, meals, and other travel expenses.
Weekly direct deposit because who has time to cash a check at the bank?
Matching 401k investment.
Professional liability insurance.
Certification reimbursement.
Short-term disability.
Worker's comp insurance in case you're injured on the job.
Health, dental, and vision insurance because you know how important your health is and so do we.
As a professional med traveler, you have the power to decide where you want to work, when you want to work, and how you want to work. And with Fusion, you can make the ultimate career decisions without worry because you know your Fusion fam has you covered.
Become a medical travel influencer
What's better than being your own boss as a medical travel professional? Answer: Being your own boss as a medical travel professional and travel influencer. But what exactly is a med travel influencer? Ah, we're so glad you asked.
So, in case you haven't noticed, social media is all the rage nowadays. It's how we communicate with one-another, stay caught up in each other's lives, and remain connected from miles away. Social media influencers are just like you or me, but the difference is they share their travel exploits with their social media followers and get paid for it.
Oh, do you like earning money and posting on social media? Well, then, traveler, it looks like you've just found your golden ticket to become a Fusion Medical Staffing travel influencer. Although there are different tiered influencer packages, this is what could be in it for you:
Exclusive Fusion Medical Staffing swag
Cash money, y'all
Spotlight blog feature
Fusion social takeover
And more!
I mean, you're already taking and posting pictures of your travel excursions, so why not get paid for it?
Want to become a Fusion Medical Staffing travel influencer? Reach out to Social Media Coordinator, Bre Miller at Bre.Miller@FusionMedStaff.com.
How to know med travel is right for you
It takes a special kind of someone to invest in a life as a professional traveler. Sure, you may have this entrepreneurial spirit living inside of you, but how do you know that med travel is really the right move for you? Here's how:
You have a curious mind with a constant craving to learn
Life as a med traveler brings a new adventure every day. Not only are you experiencing new med facilities in locations across the country, but you're also absorbing new information on patients, ailments, and diseases. Plus, med travelers are required to maintain continuing education units (CEUs) to keep their licenses valid. So, you must have a love for knowledge because the learning never really stops.
You have a passion for people
Being a professional medical worker means you have the unique opportunity to help people in meaningful and life-changing ways. If you're someone full of understanding, sympathy, and the desire to help others, then you already have one of the most important qualities of a medical traveler.
You embrace constant change
There's a lot of movement that goes into a career as a med traveler. Living life on the road means a new house, new job, new patients, and new coworkers every 13-ish weeks. So, if you're one for experiencing new things in life, then you're well on your way to a successful med travel career.
A work-life balance means something to you
Work-life balance means more than a few vacation days and a call home every week—it's about having the free time to do what you want to do outside of work. And guess what? A career as a med traveler can give you just that! Because you get to pick your own assignments and determine your schedule, you have the freedom to decide when you want to work and when you want to adventure!
You're into making money
Well, the rumors are true. You can, in fact, make a high-end salary as a pro med traveler! See, as a med traveler, you're entitled to non-taxable stipends and other reimbursements to help make ends meet while you're on a travel assignment. Who doesn't love some hard-earned cash, right?
You're a free spirit
Being a medical traveler takes you to prime destinations across the country, so if you're going to make it in this career, you'll need to have a free spirit and love for travel. With every new assignment comes a new travel location and a new opportunity for adventure!
Being a boss doesn't necessarily mean you sign paychecks or hire workers. Instead, being your own boss means being in charge of your career and your future—and that's exactly what life is like as a professional medical traveler. Take your entrepreneurial mindset, passion for people, and desire to make a difference and hit the road as a Fusion traveler!