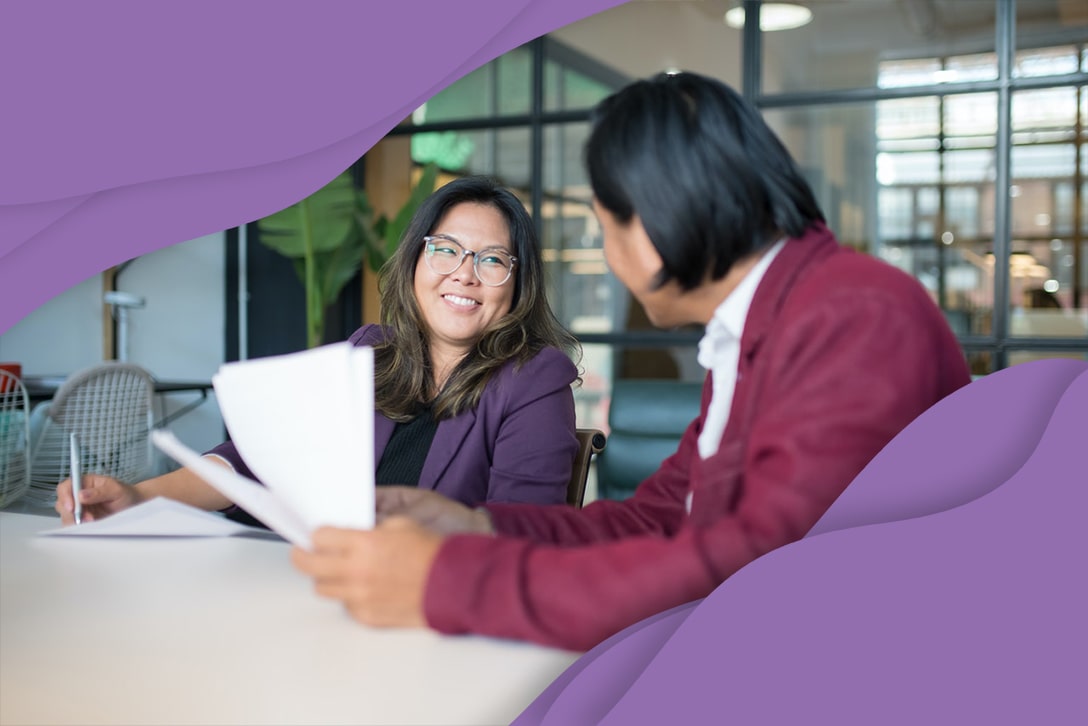 Here you are traveler, ready to embark on the adventure of a lifetime. The only thing you have left to do is choose a med staffing recruiter. And with so many medical staffing agencies and recruiters out there, it can be an intimidating process. But don't worry. That's what we're here for!
5 Ways to Choose the Best Med Travel Recruiter for You
You know, it's not always as easy as it might seem. There will be times you won't vibe with a recruiter's energy and then there will be other times where a recruiter makes you wonder how you survived without them. Whatever the case, recruiters can make or break your medical travel assignment, so it's crucial you choose the perfect one for you.
Not sure how to do that? Let us help! Check out these five tips and tricks on how to choose the best med travel recruiter for you.
No. 1: Ready, set, research!
When you're in search of the perfect recruiter, you have to do a little digging. First, start with looking up medical staffing agencies because that's where you'll find your perfect recruiter match. Consider nationwide versus regional agencies to determine what kind of jobs you want—nationwide or more local. Weigh your pros and cons and figure out what the best fit would be for you.
Next, make sure you understand your pay package structure. This will look different per agency, but with Fusion Medical Staffing, typically it'll include your taxable hourly rate, tax-free stipends, benefits, as well as an estimated weekly pay. If you've been offered a pay package structure that doesn't clearly show what to expect, it could be a sign from the universe to look elsewhere. And the same thing goes for your traveler benefits—you need to know you're covered.
Lastly, think about how many people you want on your team. Do you prefer a single point of contact with one person, or would you rather have a full team ready when you need them? Everyone has different preferences when it comes to travel life and what you want may not look the same as your travel buddy, and that's okay.
Empower yourself and do some research to figure out what you want. As they say, knowing is half the battle.
No. 2: Know what you want... what you really, really want
If you want to channel your inner Spice Girl and tell your recruiter what you want, what you really, really want, you first need to know what you really, really want.
During your research phase, you should get an idea of what you want in a travel assignment—what location, shift type, pay range, etc. Set realistic expectations and know what you're willing to be flexible on so you can later relay that to your no. 1 fan, otherwise known as your recruiter.
If you don't know what you want from your job and recruiter, you can't expect that recruiter to help lead you to your dream job. It's up to you to have a solid idea of what you're looking for in a travel job, and it's your recruiter's job to help you get there.
No. 3: Don't be afraid to ask for a second opinion
Since your recruiter is the peanut butter to your jelly, you want to be sure that you're working with the right one. To make sure you found your person, don't be afraid to ask for a second opinion or take to the internet for online reviews.
Phone a friend and ask your travel buddies about their recruiters and if they have any referrals for you. Or, if you have someone in mind, see if they have anything to say about that person, or if they know another traveler who would.
Plus, social media is a great tool to use to politely creep on a recruiter. Check out their personal pages to get a sense of who they are and review the agency social media, as well. If social media doesn't get you anything, try reading company Google and Yelp reviews. You'd be surprised the things you might find.
No. 4: Play 20 questions
It's fun to get to know someone, especially when you'll be working so closely together like you and your recruiter. So, get ready for a good 'ole game of 20 questions! Plot twist: You're in the interviewer's seat.
Don't be afraid to get weird. Here are some questions to consider asking recruiters to help you get to know them:
How long have you been a med staffing recruiter?
How long have you worked with the company?
What's the agency culture like?
How many med travelers do you typically work with at once?
What's your availability?
Do you submit travelers to assignments without permission?
You need to know if you'll vibe with your recruiter. And one of the best ways to do that is to break the ice and get to the hard questions.
No. 5: Stay on the lookout for recruiter red flags
Throughout the process of finding the right recruiter for you, you may be told some things that feel too good to be true. And if that's the case, it probably is. Don't be fooled by empty promises and passive-aggressive peer pressure, and instead, stay on the lookout for these recruiter red flags:
Has scripted responses
Makes false promises
Doesn't disclose pay until you sign a contract
Pressures you into an assignment
Ghosts you once you start your travel job
If you spot any of these red flags during your recruiter search, it's safe to say that person isn't going to be a good fit. Don't fret—there are tons of fish in the sea!
Qualities of a good recruiter
So, when you find a good recruiter, how do you know? Easy! Good recruiters are full of, you guessed it, good qualities. That means they have pure intentions and are willing to go to bat for you. These are some of the top recruiter qualities to look for:
Timely: They respond to you quickly and never take more than 48 hours to get back to you.
Honest and transparent: Good recruiters will give it to you straight and tell you everything you need to know.
Trustworthy and dependable: You need someone you can trust to be there for you to help ensure that you're comfy in your assignment and someone who cares about you as a person.
Accessible: You work in a lot of unfamiliar areas as a traveler, so you need someone who you can reach out to at unpredictable times.
Of course, good recruiters have way more impressive qualities than these top four. But start with these four basics and go from there! You may even find some qualities grow on you over time!
Recruiters are the mac to your cheese, the glaze to your donut, the cherry to your sundae. They have the power to make or break your medical travel assignment, so you need to work with someone you can vibe with on all different levels.
Not to brag, but Fusion Medical Staffing recruiters are the bomb dot com. Not only do they inherently get you, but they also genuinely care about you and your wellbeing as both a traveler and as a human. Fusion recruiters aren't just recruiters—they're also your friend, biggest fan, most peppy cheerleader, and unofficial therapist. If you're really looking for the best recruiter, take a peek at ours.