A new travel assignment is an exciting and amazing opportunity for you, but not every travel assignment will be 100% perfect every time. That's one of the toughest parts of traveling! Not knowing fully what to expect before getting to an assignment can leave everyone uneasy, and can cause issues for you, your travel company, and the facility you're planning on working for. There are ways to cope with the unexpected and underwhelmed.
How To Deal With Issues On Your Next Travel Assignment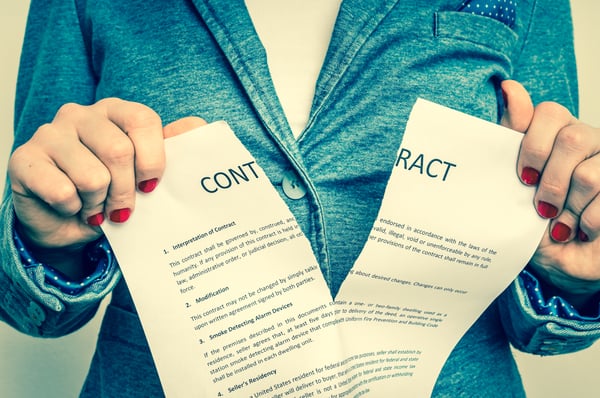 Back-outs, Terminations, Quitting
There are 3 main reasons a contract would be ended: a back-out, a termination, or quitting. Each of these reasons mean something very different to you, your travel company, and the facility and can impact everyone in different ways. Here is some information to break those down!
Back-out: This is pretty self-explanatory. A back-out is when a traveler backs out of their assignment (and signed contract), prior to the start date. While we understand issues arise before you pack up and head to your assignment, we wanted to share what that means for all parties involved. For you, that could definitely burn bridges with the facility. If that facility is part of a hospital system, it could hurt your name for many other locations too. For the agency you work for, this can mean a large fee, ranging from $500-$5,000. This also can tarnish their company name and cause facilities to look elsewhere when hiring. For the facility, it leaves them with a need, which was already in high demand. This can cause added stress to staff employees who are picking up the slack. Back-outs can often be prevented by making sure you are asking the right questions. Questions are good! Here's a list of the top questions you can ask during your travel assignment interview:
• Ask if there is call required?
• What are the weekend requirements?
• Where might I be asked to float and what are the ratios?
• If hours are not guaranteed, how often are you calling your travelers off?
• What types of patients are served on the unit?
• How many beds are on the unit and what are the typical ratios?
• What color scrubs will I need to wear?
• How many therapists do you have on staff? (therapy specific)
• What documentation system do you use?
• What is your productivity standard? (therapy specific)
• What does the patient caseload consist of? (therapy specific)
• Where do most travelers stay when they are there?
• Do you have any leads on housing?
• What types of thing are there to do in the area?
• What lab equipment do you use? (lab specific)
• Personality of the lab? (lab specific)
Ask your recruiter and the facility when you interview. Make sure you feel 110% prepared and on board before you sign a contract.
Termination: There are a few different reasons a contract would be terminated. If a facility terminates the contract of a traveler without cause, it's likely they no longer needed them. Meaning, the traveler did nothing wrong, but the facility was able to find someone to fill the position or the census was low enough they were no longer needed. If this is something we see happen over and over with the same facility, we make sure to limit the amount we work with them… We don't want to see travelers put out of a job. The other reason for termination would be if a facility terminates the contract with a cause, such as clinical issues. This would mean the traveler did something extremely unethical, had communication and attitude problems, or a clinical error.
Quitting: Plain and simple, you quit your contract before it's done. Much like the back-outs, we understand life happens. There are many reasons travelers have to suddenly quit: family emergency, you feel your license is in jeopardy, or the facility just isn't a good fit. Those are all common reasons we see travelers ending their contract. Overall, these tend to be issues that would still leave a traveler eligible for rehire, but only if there is strong and continued communication. One major way to avoid leaving because the facility isn't a good fit, is again, asking the right questions. Ask them until you are blue in the face. You would much rather have a solid feel for the location, unit, management, than arrive and feel like nothing was communicated to you. Use your recruiters; they are here for you!
Regardless the reason of a contract being ended, we have a team called the Review Board who meets to go over the details of the back-out/termination/quit. This is something required by the Joint Commission, and it allows us to fully evaluate the situation, while also determining if a traveler is, in fact, eligible for rehire with Fusion. Because it's a case by case situation, we take this process very seriously and make sure to weigh all sides available. If a traveler is determined to be eligible for rehire, Fusion will make sure there is a plan of action to prevent these issues from reoccurring. We always take pride in the ability to be picky about who we work with, and the reasons above are why. As a medical professional, we want you to think about the type of person you would want coming in to help your unit that is understaffed and extremely busy. Would you want someone who will back-out last minute? Or show up with grave clinical issues? Probably not. We always want to provide the best around!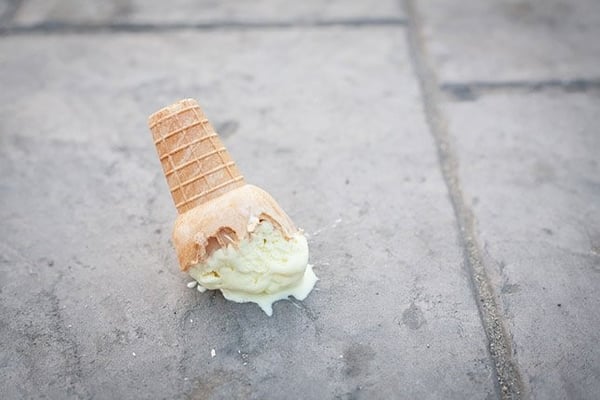 Embracing the unexpected
Unexpected scenarios as a traveling healthcare professional can make for a rocky road. No, not the ice cream. But, hey! Ice cream might help you out if you're ever in one of these situations while at your next travel assignment. Put the positive back in your day with these tips on how to make the most of a bumpy situation on the job.
"My assignment was cancelled, but I'm already here..."
Firstly, it's a good rule of thumb to have about 3 months of living expenses saved to make sure you're covered. Secondly, contact your recruiter right away to see what the next step is. It's possible that they can find you a new placement at a nearby facility. Or, if your facility has another property, they may be able to transfer you to a placement there. Additionally, if your recruiter does get you a new placement, you can see if someone else is coming to your neck of the woods and get them to take over your lease.
"I found a roommate, but they backed out…"
Aw, bummer! I am not a fan of people being flaky either. Get in touch with the leasing office or landlord, to see if you can get switched to a smaller place, like a one bedroom or studio. Then, talk to your recruiter. Maybe another traveler is headed your way and would make a great roomie! If all else fails, call a friend and see if they'd be willing to come live in your city for a few months to split the cost.
"The patient count is too high. This shift isn't what I was expecting…."
You should always know these kinds of details ahead of time, but sometimes life happens and things change. Make sure you're staying in contact with your recruiter to let them know what's up. Then, talk to your charge nurse, floor manager, or director to let them know. They may be looking to hire an additional person to cover the patient count.
"My license didn't come in time…"
Uh oh! We hope this never happens. We like to think we have our travelers well-prepared. If this does happen, you may not be able to start your assignment in time, or not even be able to go through with your contract. Work diligently with your QA manager and your recruiter to make sure you have all your ducks in row before your start date.
"I didn't know I needed these certifications…"
It's always best to be over prepared than under prepared. Work closely with your QA manager to see what the healthcare facility requirements are before you get a new contract in place.
Remember, life can throw you a curve ball sometimes. The main thing to keep in mind when dealing with issues on your next travel assignment is to ask questions and be sure you understand your contract before going all-in. Additionally, it helps to try and embrace things that crop up. Nobody likes these kinds of surprises, but you can make the most of them by doing your best to be prepared and planning for unexpected scenarios. You've got a team of people here at Fusion to help you create the best situation, even if the unexpected happens. Life isn't linear, and neither is your career as a traveling medical professional, but we can always handle scenarios that leave everyone in a good position to get what they want. Once you get that awesome job and all the details are worked out, it's totally worth it!