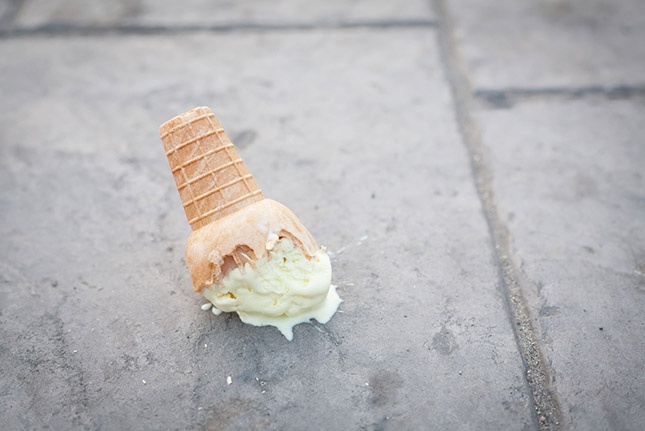 Unexpected scenarios as a traveling healthcare professional can make for a rocky road. No, not the ice cream. But, hey! Ice cream might help you out if you're ever in one of these situations. Put the positive back in your day with these tips on how to make the most of a bumpy situation on the job.
"My assignment was cancelled, but I'm already here..."
Firstly, it's a good rule of thumb to have about 3 months of living expenses saved to make sure you're covered. Secondly, contact your recruiter right away to see what the next step is. It's possible that they can find you a new placement at a nearby facility. Or, if your facility has another property, they may be able to transfer you to a placement there. Additionally, if your recruiter does get you a new placement, you can see if someone else is coming to your neck of the woods, and get them to take over your lease.
"I found a roommate, but they backed out…"
Aw, bummer! I am not a fan of people being flaky either. Get in touch with the leasing office or landlord, to see if you can get switched to a smaller place, like a one bedroom or studio. Then, talk to your recruiter. Maybe another traveler is headed your way and would make a great roomie! If all else fails, call a friend and see if they'd be willing to come live in your city for a few months to split the cost.
"The patient count is too high. This shift isn't what I was expecting…."
You should always know these kinds of details ahead of time, but sometimes life happens and things change. Make sure you're staying in contact with your recruiter to let them know what's up. Then, talk to your charge nurse, floor manager, or director to let them know. They may be looking to hire an additional person to cover the patient count.
"My license didn't come in time…"
Uh oh! We hope this never happens. We like to think we have our travelers well-prepared. If this does happen, you may not be able to start your assignment in time, or not even be able to go through with your contract. Work diligently with your QA manager and your recruiter to make sure you have all of your ducks in row before your start date.
"I didn't know I needed these certifications…"
It's always best to be over prepared than under prepared. Work closely with your QA manager to see what the healthcare facility requirements are before you get a new contract in place.
Remember, life can throw you a curve ball sometimes. Nobody likes these kinds of surprises, but you can make the most of them by doing your best to be prepared and planning for unexpected scenarios. Once you get that awesome job and all the details are worked out, it's totally worth it!
Should you be traveling? Signs the Universe is Saying YES!
Need to talk to a recruiter? Get in touch with us: