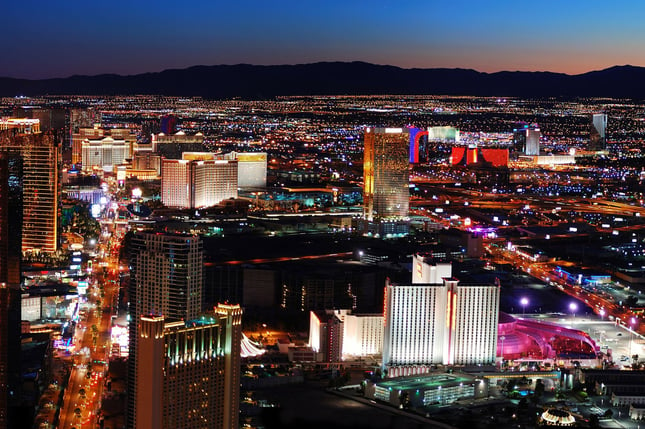 It's the 10th annual Traveler's Conference, which means now is the best time to expand your knowledge and network for your traveling career. From September 17 – 19, you can elevate your opportunities, learn more about the biz, and have a blast with fellow and newbie travelers at Bally's in Las Vegas. Whether you attend every year, or you've never been, don't get TravCon #FOMO! These tips will help you make the most of your experience.
Get social
Getting to know your fellow travelers and companies in the field is a huge part of TravCon. From the main conference and meet and greets, to happy hours and after parties, every chance is an opportunity to network. So, don't be shy!
Learn something
This year's keynote speaker is Dr. Damania, aka: ZDogg MD, the founder of Turntable Health. He's innovative, he's funny, and he's changing the face of clinical teaching. Chances are you'll find some inspiration in his, or one of the other speakers' talks.
Pick up some swag
Exhibitors will be there, and they're ready to give you some free stuff! And I mean, who doesn't like free stuff, right? Hit the booths, do some chatting, and stock up on prizes and office swag for life (or for at least the next year.)
Get your Vegas on
How does it go? "When in Vegas…" I mean… "what happens in Rome…" or… Ok, look. It doesn't matter how the saying goe; you have a chance to enjoy yourself, Vegas style! Is there any place better to learn and party with your fellow travelers?
And if that's not enough to convince you, here's where Fusion will be for TravCon this year:
Sunday, Sept. 17th
We'll be at FUEL BAR from 4pm – 6pm
Monday, Sept 18th
We'll be at the conference from 8am – 5pm
We'll be having dinner at Gonzalez Y Gonzalez with our Fusion Travelers
Tuesday, Sept 19th
We'll be at the conference from 8am – 5pm
We'll be at FUEL BAR from 4pm – 6pm
Want more info on the TravCon schedule of events? Check it out.
And don't forget to follow our TravCon Fusion event on Facebook.
We'll see you there!