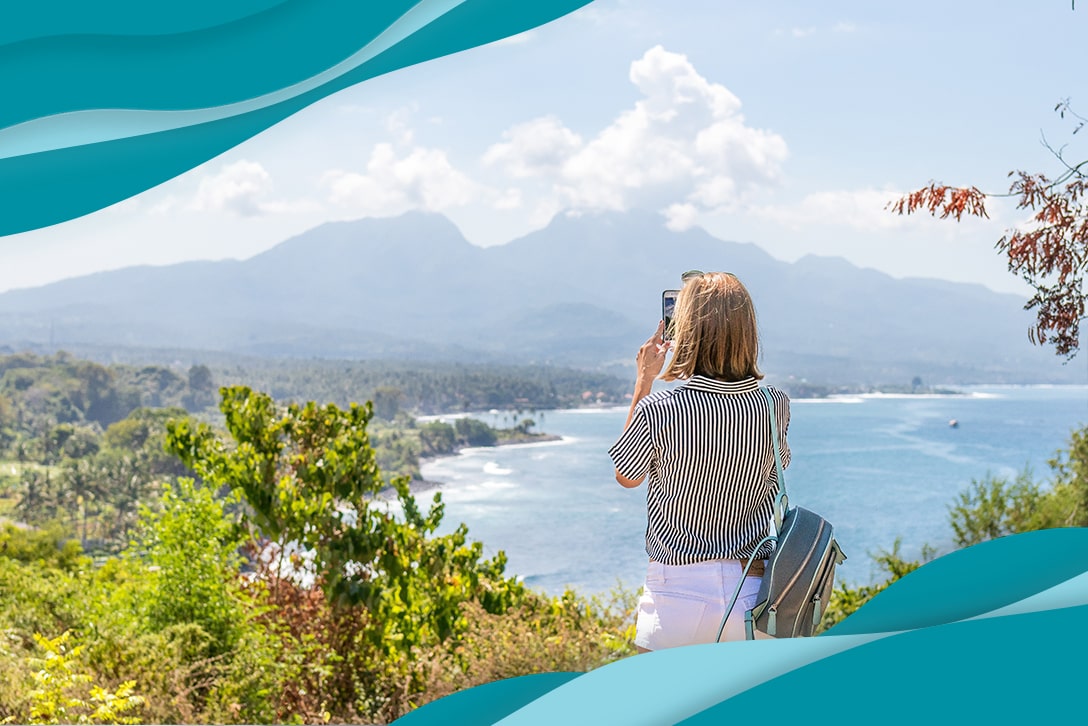 Dig out those stylish sunglasses and short shorts, it's time to officially bid adieu to chilly weather and say "hello" to sunshine and summertime! Hell yes!
Life as a medical traveler takes you on adventures all across the U.S. and gives you the work-life balance you deserve all year-round. But, there's something about summer that boosts your mood, enhances your energy, and brings your crew together to live your best lives!
From lazy days sunbathing on the beach to bucket list outdoor hikes, the long summer days offer the perfect atmosphere to make the most of your travel assignment, no matter where you're located.
How to Make the Most of Your Summer Travel Assignment
You have all the power when it comes to your travel career. When it's time to choose your summer medical assignment, it's up to you to decide where you want to go, what adventures you want to take, and what memories you keep along the way.
This year, there are eight top travel destinations in the U.S. for medical travelers, and they are:
The demand for medical travelers has grown as the staffing gap in U.S. medical facilities continues to widen. Employment in medical occupations is expected to grow 15 percent from 2019 to 2029, adding roughly 2.4 million new jobs to professionals across the country. Which is great news for you, traveler! You get to do what you love, in a city you want to be in, growing both personally and professionally while you take in the summer sun! No matter where your travel job takes you, it's important that you make the most of your home away from home.
Live like a savvy local
Once you've settled into your new destination, it's time to explore the town—this is your chance to sample local cuisine or visit nearby museums. Do some research to learn what your new city is known for or look up seasonal festivals and other activities that help you acclimate to your surroundings.
Whether your scene is live music or white, sandy beaches, your summer travel assingment location is full of local attractions for you to enjoy—all you need to do is find them.
Get your tourist on
Let your guard down and get your tourist on in your next travel destination! With an abundance of national parks, historic museums and monuments, amusement parks, resorts, and other attractions in the U.S., the tourist opportunities are never-ending. Some popular tourist attractions from the top eight hot travel destinations include:
Regardless of what tourist attractions interest you, the chance to investigate an unknown place is half the fun.
Find your fave outdoor getaway
Summer in most parts of the country means spending time outdoors. You don't have to stay cooped up, because the warm weather allows you to do practically anything outside. Whether your vibe is sunbathing at the beach, watersports, sitting poolside with your posse, or attending a backyard barbeque (btw: listen to our Spotify for some great tunes to get you in the BBQ mood.) The point is, get outdoors and soak in that vitamin D!
Here are outdoor activities you can do pretty much anywhere:
Pack a personal picnic
Find a campsite and chill
Stargaze
Have a bonfire with s'mores
Sight-see on a bike
Go for a leisurely walk or hike
Fish in a local pond, lake, or river (make sure you have your permits!)
Enjoy the comfort that comes from the warmth of the summer sun against your skin as you hang outdoors with new friends (cuz you're gonna make some on that new travel assignment, right?)
While you're out there livin' your best summer life, cherish the memories made along the way. Those fun summer stories happen when you get out to explore, unwind, and relish in the bright sunny days. As a professional medical traveler, you have a unique job that gives you the freedom to venture to spectacular destinations across the country, meet new people, make deep connections, and learn skills along the way to help propel your medical career.