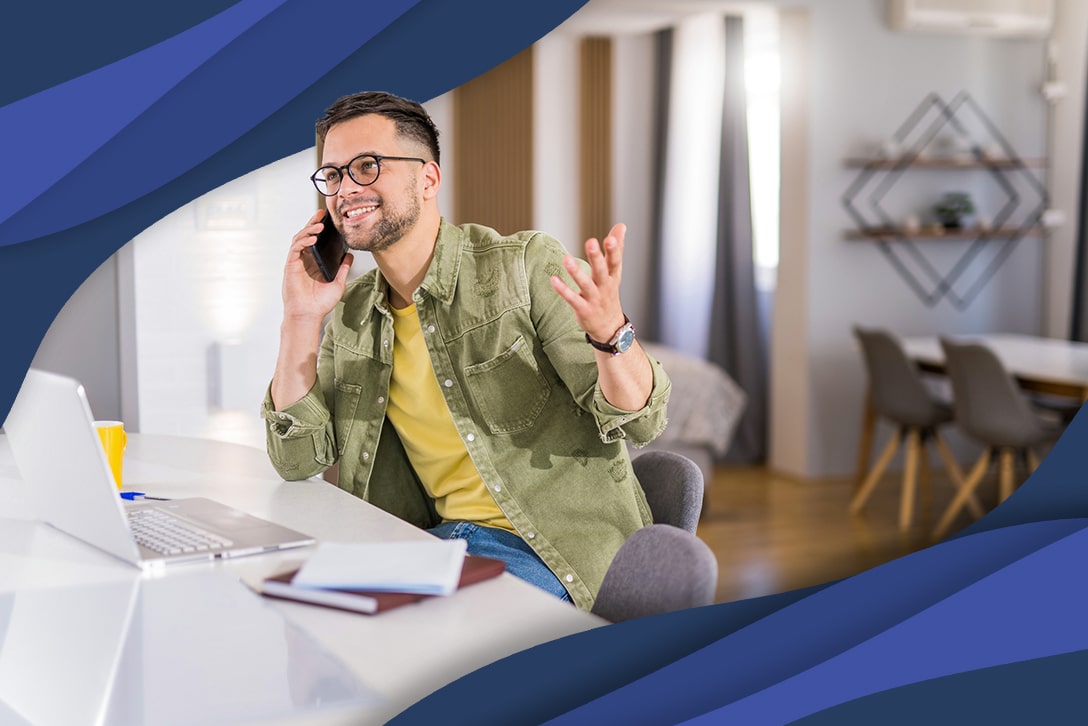 Job interviews can be intimidating, am I right? Even for badass travel nurses and allied health travelers like yourself. Whether you're a new grad fresh out of school itching to start your travel career or you're a seasoned health care traveler, it's good to be prepared for your travel job interview.
How to Prep for a Travel Job Interview
But travel nursing interviews and allied health travel job interviews differ slightly from your average, run-of-the-mill job interview. For example, instead of an in-person interview that requires you to get all dressed up and visit a corporate office, most travel job interviews occur over the phone or video call. So, we created this how to guide to help you prep for your travel job interview. Here, you'll learn:
Well, what are you waiting for? Let's make you the best interviewee you can be!
What to expect from a travel job interview
While most people think of job interviews as a test, it's even more helpful to think about them as an opportunity. Sure, job interviews are where the employer can get to know you, vet you and your credentials, and make sure you'd be a good culture add to the company.
On the other hand, job interviews also provide an opportunity for you to decide if you'd be a good fit with the company, too. Travel job interviews are your chance to get to know the team you'll be working with and allows you to get a sense of the general vibe of the hospital or medical facility.
But what exactly can you expect from a travel nursing interview or allied health job interview? Most of the time, travel job interviews are conducted via phone call since applicants and interviewers are very rarely in the same place. Plus, with a fast-paced application process, phone interviews help keep things moving quickly and efficiently. These are the different phases of a travel job interview:
No. 1: Pre-interviews and setup
When it's your time to shine in a travel job interview, you'll be given a heads up by your travel recruiter to set up a time that works for both you and the interviewer.
At times, you may be asked to conduct a pre-interview, and if that happens, don't sweat it! Pre-interviews are typically super casual chats to quickly double-check your credentials like your licenses, certificates, and technologies you're proficient with.
If you go through a pre-interview, save your questions for the real interview and interviewer. The pre-interviewer probably won't know details about the job like the unit's floating policy or patient loads. Luckily, you can get those questions answered in the travel job interview itself.
No. 2: The real deal interview
Congratulations! If you've made it this far, that means you passed the pre-interview with flying colors—go you! Now, it's time to take the stage in the real deal travel job interview phone call. These phone interviews can last anywhere from five minutes to an hour long and consist of three different types of interviews: Interviews by unit managers, interviews with a managed service provider (MSP), and automated interviews.
If your interviewer is a unit manager or other authority figure linked to the hospital or medical facility you want to work in, they'll be the ones to fill you in on the nitty gritty details of the assignment and the ones to answer your questions. From this type of travel job interview, you can expect to answer a series of questions about your experience, behavior, skills, and more.
The next type of travel job interview is with an MSP representative. These types of interviews usually take place when someone from the facility is unable to carve out time to do it themselves. The MSP will have some nursing experience or health care experience but won't have the details of the job that you may be looking for. The upside is these interviews are a little easier to prep for, but the downside is you won't receive direct answers to specific questions during your interview. Instead, you'll send a list of questions to your recruiter, and they'll dig for answers for you.
Lastly, there's automated interviews, which are exactly what they sound like—an interactive voice recording asking interview questions. While this is the least common type of travel job interview, it's good to know about, in case you ever experience one. Within this interview, you'll be asked a series of standard questions. Then, your responses will be recorded and listened to later on.
No matter what type of job interview you go through, be sure to make note of the person's name who conducts the interview. That way, your travel recruiter can reach out to the interviewer and follow-up accordingly.
3 ways to prep for a job interview
Now that you know what to expect from your job interview, let's talk about the ways you can prep for a job interview in advance. Travel nursing interviews and allied health job phone interviews are much different than in-person interviews, especially because the interviewer can't see your facial expressions or hand gestures that you may subconsciously rely on. So, here's three ways on how you can best prep for a travel job interview.
No. 1: Make a strong first impression over the phone
Making a strong first impression is often easier done in person, rather than over a phone call. The key to making a good first impression over the phone is to come off as capable, confident, and comfortable. Well, how do I do that? Here's how:
Speak slowly and deliberately
Don't be afraid to take pauses
Avoid raising the tone of your voice upwards unless you're asking a question
Smile and even laugh when you speak
Practice delivering answers over the phone ahead of time with a loved one
Engage in active listening
First impressions are important because it helps develop a relationship between you and the interviewer. From the moment you answer the phone, your tone of voice, behavior, attitude, and personal presentation will impact the employer's decision to give you the travel job.
No. 2: Be prepared to answer questions from the interviewer
The next thing you should do to prepare for your job interview is get ready to play 20 questions. Okay, not really. But it may feel like it with the number of questions the interviewer will throw at you. Here's a list of common interview questions relevant to travel nurses, travel therapy professionals, lab techs, and other professional med travelers. Pro tip: Usually, interviewers are looking for experience/capability, flexibility, a positive attitude, and team player mentality.
What's your specialty?
What certifications do you currently have?
Where were you trained?
What type of hospitals or medical facilities have you worked for?
What units have you worked in?
Why would you like to work at this medical facility?
How does your experience match the needs of the facility you're applying to?
Discuss your most significant professional accomplishment.
Discuss your strengths and weaknesses as a medical professional.
What are your future career plans?
How do you handle difficult patients? Include an example.
Provide an example of a time that required you to quickly make a decision on a patient's care management.
Have you ever disagreed with a colleague over a patient's care plan? How was this resolved?
Discuss your approach to handling stressful or frustrating situations. Provide an example.
Of course, there could be questions asked outside of this list, but practicing these questions will give you a leg up in your interview and prepare you for the questions that are not included in this list.
No. 3: Get ready to ask questions in the job interview
Travel job interviews are for employers to get to know you better, but it's also a chance for you to get to know the interviewer and learn more about the travel assignment, as well. So, make sure you have questions prepare to ask the interviewer. Here are some suggestions to consider:
What are the main responsibilities and needs of this position?
What are the most common challenges of this unit?
What is the provider-to-patient ratio?
What is the patient population? The average census? The average length of stay?
What other medical professionals will I collaborate with on a day-to-day basis?
How many other medical travelers are working or have worked at this facility? Have any travelers extended their contracts?
What is the orientation and onboarding process like for travelers? How many days of orientation will I receive? How many precepted shifts?
Is floating required? Will travelers float first? Which units could I float between when census is low?
Is on-call required? If so, how often?
Is overtime available to pick up on a volunteer basis?
Can I work back-to-back shifts?
How far in advance is the schedule available? How much notice is given for scheduling changes?
What's the policy when it comes to lunch/breaks?
What type of charting system is used?
Does this assignment carry the possibility of extensions?
Don't miss out on your opportunity to turn the tables and put the interviewer in the hot seat to get to know more about the travel job. Remember that interviews are a two-way street!
Post-interview next steps
Alright, you've nailed your travel job phone interview—now what? Surprisingly, post-interview next steps are quite simple.
First, send a "thank you" message to the interviewer and let them know how much you appreciate them taking time out of their day to consider you for the job. Plus, this is a great way to ensure you've left a good impression!
Next, follow-up with your travel recruiter. Give them all the juicy details and tell them how you think the interview went! You can also double-check the job details and make sure you have your facts straight.
The last thing for you to do is sit back, relax, and wait for the results! You've prepared for the interview and gave it your best shot, so now all that's left is to see what happens. Remember they'd be lucky to have you as part of their team.
If you generally struggle when it comes to job interviews, don't worry—you're not alone. In fact, according to employment screening service, JDP, about 93% of American job seekers get nervous before an interview. If you're part of that statistic, then use this how to guide to help you perform your best in your job interview!