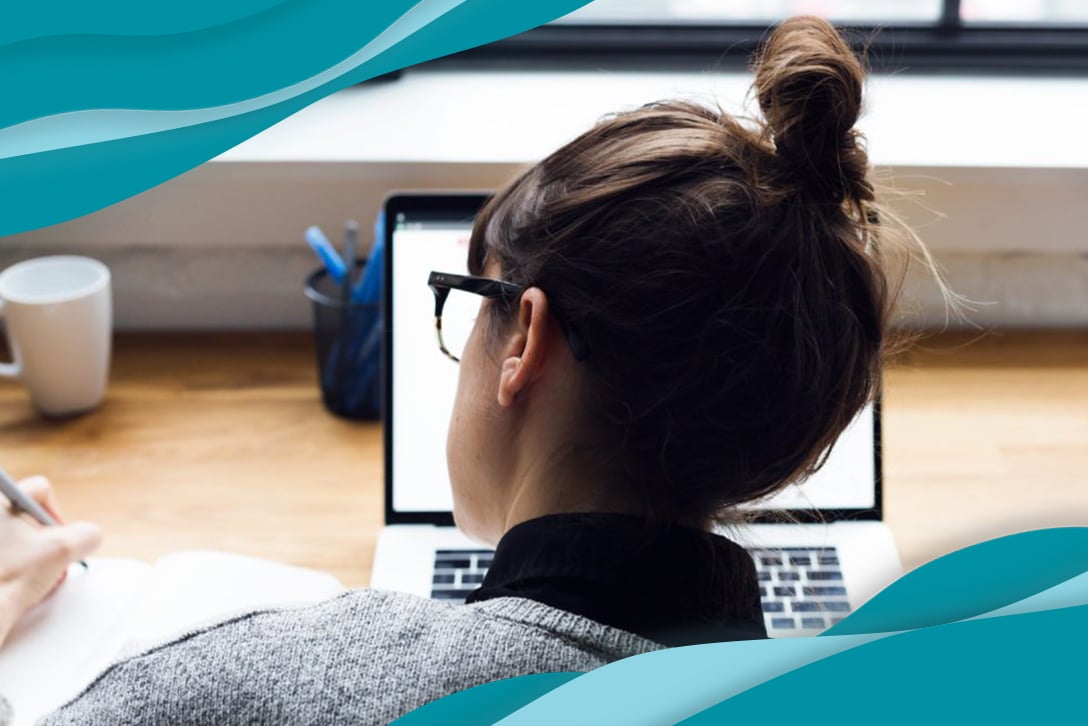 Virtual career fairs are just like in-person ones—healthcare employers and healthcare professionals meet up to talk about employment opportunities. Although the overall goals are the same from both parties, one of the biggest concerns about attending a virtual career fair is what exactly this looks like and what to expect from it.
How To Prepare For Virtual Healthcare Career Fairs
Virtual career fairs are set up similar to online forums. You log in and pick different discussions within the career fair. This could include a group discussion with employers and other healthcare professionals seeking jobs or speaking privately with a recruiter to ask about open healthcare jobs. In any case, the main focus is on what you're looking for as a healthcare professional, your qualifications, and further details about the staffing companies you may be working with or the facilities you may get a job at.
Going virtual doesn't mean going unprepared
Before you head into your next virtual career fair, read Taking Your Healthcare Career Virtual and check out our preparation tips below. These three R's will help you set yourself up for success before attending your next virtual career fair.
Registration
Register for the career fair ahead of time. A virtual career fair can still have attendance caps and other important guidelines to learn about beforehand. Registration will also give you insights to who else will be at the career fair, which can help you better prepare.
Research
Take some time to review the organizations attending and the topics that will be covered. You'll want to log into the career fair prepped and ready with questions to ask. When are you looking for your next healthcare job? What types of healthcare positions are you seeking? Why are you interested in these positions? Plan out your responses so you can come equipped with your best virtual self and ready to impress.
Resume
If you're looking for the next big step in your healthcare career, your resume and qualifications should be front and center as your best first impression. Having these ready to go will help any potential staffing company find you the best options for your next assignment. This also applies to any online resume accounts, like LinkedIn.
Before you go virtual: tech support
Make sure your technology is ready. This includes charging your device, setting up camera capabilities, installing necessary software or apps in order to launch the career fair, and making sure your WiFi connection is strong. There's nothing worse than jumping into a career fair only to realize you aren't set up to attend virtually.
Putting your best virtual persona forward
Making a connection virtually seem more challenging than in person, but there are some things you can do to stand out and feature your personality. The three D's can help you navigate your next virtual career fair.
Dress code
A virtual career fair doesn't mean rolling out of bed and jumping on screen. Just because you aren't face-to-face doesn't mean you don't need to dress the part. Look professional on screen (at least from the waist up.)
Distraction-free environment
Ideally, you'll be logging into your career fair from a comfortable, quiet area, free of interruptions. Although everyone's home life looks different, it's important to be mindful of your location, and plan for a virtual chat that's free of distractions, family, friends, roommates, and has minimal background noise that could hinder your experience.
Discussion and communication
When you're going virtual for a career fair, it's even more important to put in that extra effort to make connections. Be ready to put yourself out there and engage with recruiters. Ask questions, be confident, and communicate effectively to make a great first impression, virtually.
After the virtual career fair: follow up!
Don't let your connections fall flat. Be sure to get contact info and reach out to the people you spoke with at the career fair. Use this chance to refresh their memory on who you are, what your qualifications are, and what you're looking for in your healthcare career. This is a good opportunity to keep the ball rolling on next steps. Check out our New Grad Mentorship Guide for more about getting the most from your new healthcare career.
Keeping a positive outlook on virtual career fairs
Facilities take part in career fairs because they're looking for healthcare professionals like you. Going virtual can feel different, even awkward, when you're first starting out, but it doesn't make landing that next job any less exciting. Don't stress—the Fusion Student Outreach team can help you navigate your future. With a virtual career fair, there's less pressure and no on-the-spot conversations in person to make the vibe weird. Just click to show up and come prepared to shine.