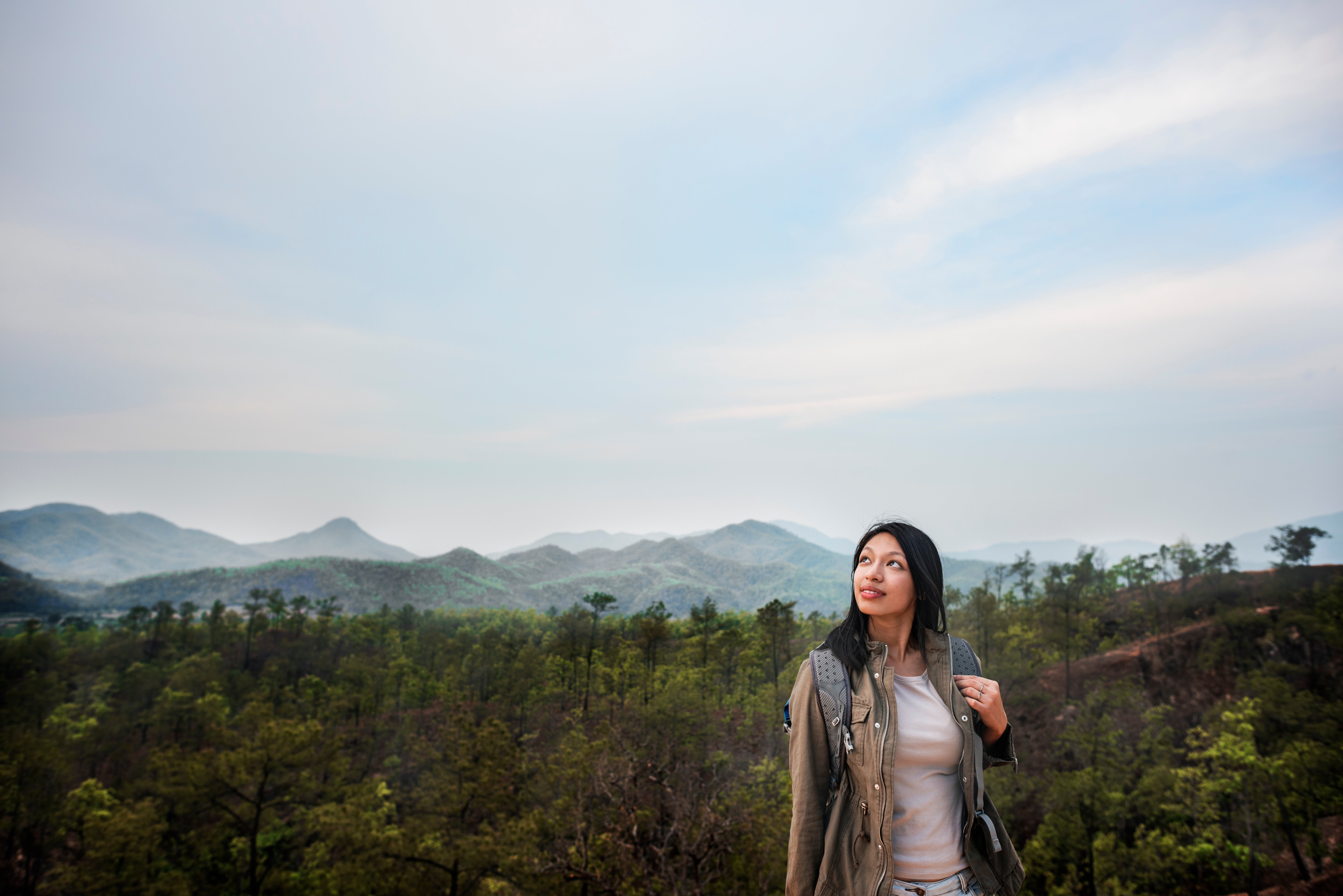 We all know your career is a huge part of your life. So why is it that so many people end up in a career they regret or don't find fulfillment in? A shocking 85% of workers say they hate their jobs, according to a 2017 Gallup Poll. The Conference Board reported that nearly 50 percent of paid vacation days were forfeited in 2017 and nearly 10 percent of employees didn't take any vacation, which lends an ear to a workforce that is, frankly, overworked and underwhelmed about what they're doing.
Those numbers, while a few years old, won't improve unless employers get (and do) better. We all need to find ways to start injecting a sense of fulfillment and pride in our jobs. A recent Harris Interactive survey uncovered that only 20 percent of workers feel passionate about their jobs. How sad is that?!
But what about a career that's not your conventional 8-to-5? Traveling medical professionals have a different blend in their workdays, different responsibilities to uphold, and working in patient care can mean a different outlook on presence and responsibility.
That doesn't mean being a traveling nurse—or other traveling medical professional is just an uphill battle. Job satisfaction is important to the balance and well-being of every employee, and with this type of unconventional work schedule comes freedom and a list of means to put your career in your own hands. What travelers desire most is to make their work and personal schedules complement their lifestyle.
How To Take Control of Your Travel Career
Give yourself realistic expectations.
First of all, a job is simply that: a job. There is no reality in thinking a traveling medical career will be a picture-perfect view of you sipping Mai Tais beachside while your bankroll just grows at will. Of course, traveling for your medical career can mean more flexibility and a unique blend of work-life balance, but if you're in it to wear full-time athleisure and take naps in a hammock, your expectations, priorities and perspective need to shift.
Some valuable questions to ask yourself when setting career expectations and evaluating your happiness are:
Do I enjoy my traveling medical job responsibilities?
Do I like the culture of my current facility?
Do I share values with my staffing company?
Am I happy with my work?
Am I satisfied with my level of responsibility?
Stop running into roadblocks.
When a medical staffing company is responsible for securing your next travel assignment, it's great to have a reliable source to lean on. However, sometimes you wish you had more control or say in the process. Feeling like you're not in control of the future of your career can seem scary and discouraging.
Stop jumping through the hoops and make your needs clear. Go into each assignment with a personal plan. It's your life—your career—don't leave everything to your recruiter to decide. Voice your preferences on the location, logistics and everything else in between. You're truly the one in charge, and the decisions are yours to make. That kind of freedom, combined with the assistance of a medical staffing company is invaluable.
Evaluate your strengths and weaknesses.
A good way to find your next travel assignment or facility is to think about your previous performance. It's not always easy to self-evaluate. For one thing, giving yourself credit can seem like bragging, yet discussing what you need to improve on is uncomfortable and may drudge up feelings of inadequacy.
Give yourself grace and go into this thought process with an open mind. You're not broadcasting these things to the world, so get comfortable with YOU. Make a list of your strengths and weaknesses, as they pertain to your medical career. Then match up your strengths and weaknesses with your future plans. Maybe there's a facility that could help you develop a skillset you're looking to improve? We're confident that could add a lot of value to a facility in that "bucket list" city you've been eyeing! Give yourself the recognition you deserve and acknowledge the things you can improve on, while finding the next solution.
Stop listening to others and listen to your heart.
As you start to take control of what you want to do in your career and get in touch with who you are professionally, now is the time to empower your abilities as a traveling medical professional. Put yourself first. If you've decided this is the year for exploration and personal fulfillment, make a list of the cities you want to explore most, find facilities that accommodate your role and specialties, and get travelin'!
Maybe this year is a time to focus on professional growth. In that case, find the best facilities to help you develop those skills and get to where you want to be in your traveling medical career. It might mean a less desirable location but help you gain great experience. There has to be some compromise, some give-and-take. Only you can determine what you need in your life to thrive both personally and professionally.
So with this in mind, before you apply for your next opportunity, accept a new travel assignment, or consider a new path in your traveling medical career, take the time now to empower yourself, put yourself and your needs as a priority, and find your purpose and passion for what you do. Having a traveling medical career with Fusion means you have the resources, team and opportunities to be bold and take control of what you're doing—something not all careers can offer.