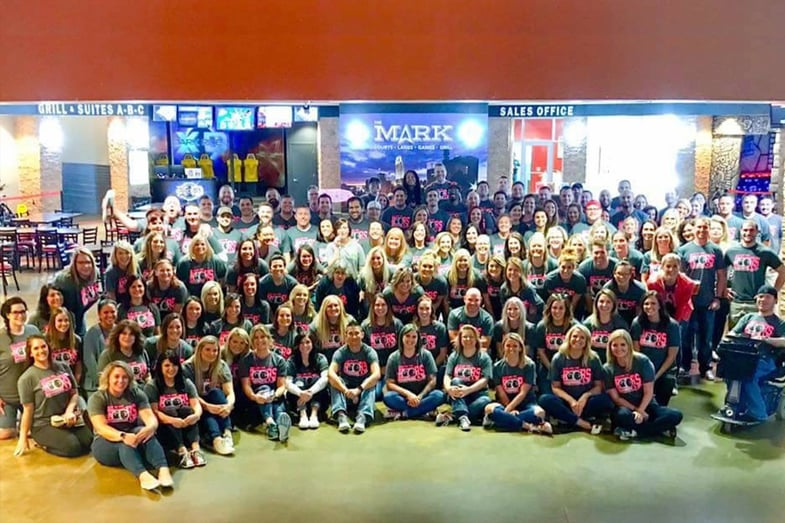 Imagine 150 people giving high-fives and hugs, yelling things like, "STRIKE!" while doing the signature X with their arms and begging to use bumpers to help their score. That was Fusion Medical Staffing's reality last Friday as we gathered at The Mark, a local bowling alley, to participate in our Third Annual Bowling for Boobs event, raising awareness (and money!) for the Kamie K. Preston Hereditary Cancer Foundation.
October has been designated as Breast Cancer Awareness Month for over 30 years and this exposure continues to help women have more opportunities for early diagnosis and treatment options. According to the National Breast Cancer Foundation, breast cancer currently affects one in eight women. These women are all around us; they are our grandmothers, mothers, sisters, daughters, aunts, wives and friends.
Every Fusion Medical Staffing employee received a t-shirt and an afternoon off to bowl with their coworkers for a $35.00 donation that went to the Kamie K. Preston Hereditary Cancer Foundation. The foundation was started by Brandi Preston and her brother, Ben Preston, in 2014 to honor their late mother, Kamie K. Preston, who passed away from breast cancer. Three days before Brandi's mother passed away, she made her children promise that they would do genetic testing to understand their cancer risk, so they could have more preventative options. The foundation was created with the goal to help bring a public awareness about the importance of genetic testing, as well as provide genetic testing to individuals who have a need for this based on their family's history. This testing is denied by many insurance companies, which makes the need for this organization so great.
In 2016, Brandi and Ben Preston were awarded with the 2016 Entrepreneur Award for the development of the foundation. From the website:
"15% of breast cancers are hereditary. It is our mission to make people aware of their risk, so they can be proactive with their health by having preventive surgeries, more frequent screening and surveillance, and risk-reducing medications."
Read more about the history and focus of the Kamie K. Preston Hereditary Cancer Foundation.
This year, Bowling for Boobs raised a little over $5,000 for the Kamie K. Preston Foundation! Everyone enjoyed an afternoon of team building that rallied around raising money for such a worthy cause.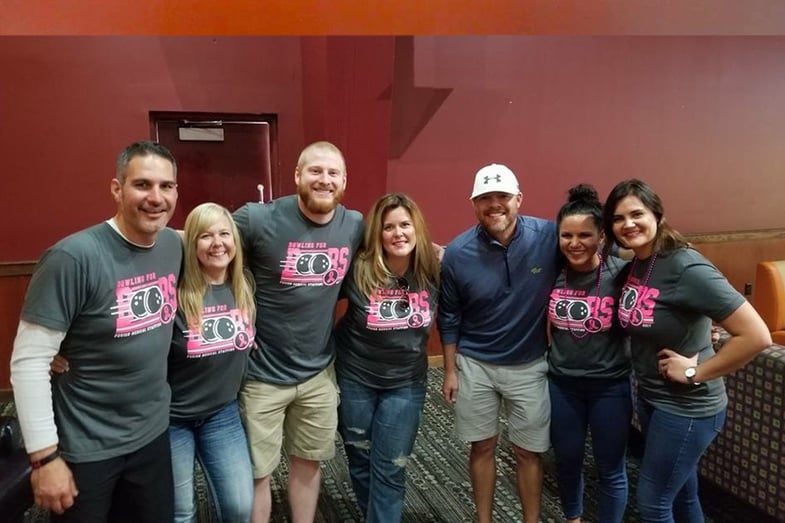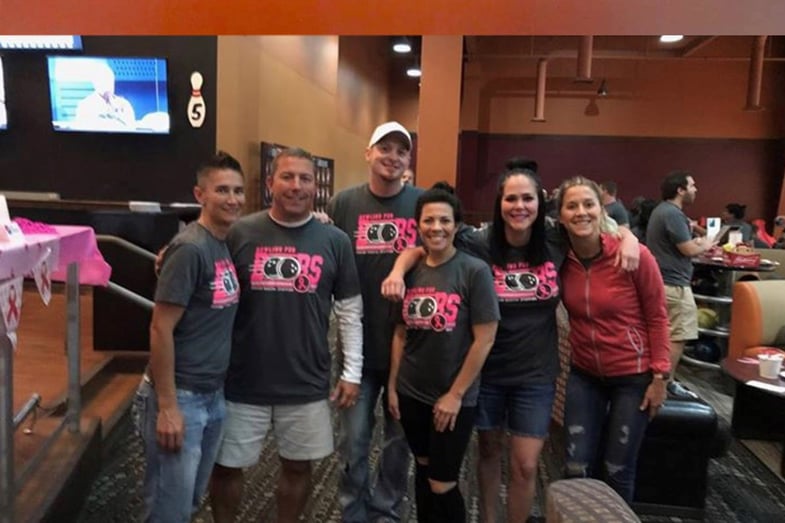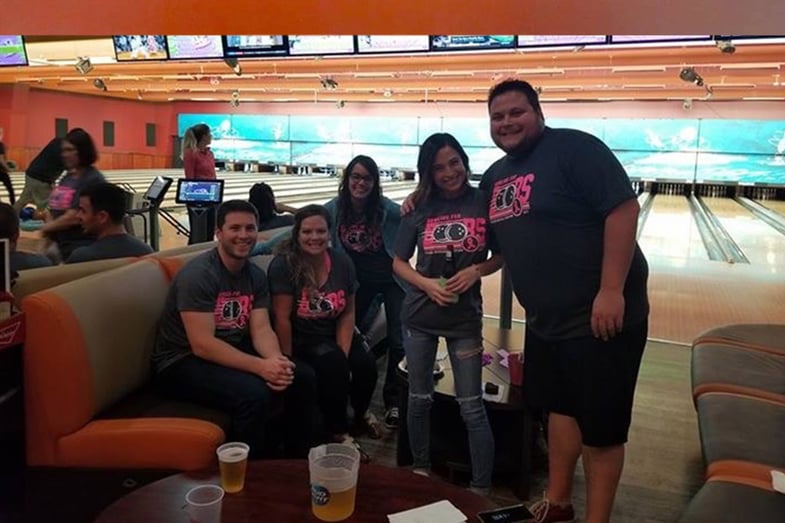 "We make a living by what we get. We make a life by what we give". – Winston Churchill
Follow Fusion's Be The Change page to learn more.