As Fusion wraps up the year, we wanted to look back at our 'Top 2016 Favorite #FusionGives Events'. The ways that we helped others and also bonded even more as a Fusion Family. Fusion Medical Staffing is passionate about helping causes in the community and charity organizations that are close to the hearts of our employees. In no particular order, let's take a little trip down memory lane…
Bowling for Boobs
Oh how Fusion folks love to get together to raise money for a great cause and get to spend time together…. We really do love each other! This year was marked our 2nd Annual 'Bowling for Boobs' event and raised $4,500 to benefit the Kami K. Preston Foundation.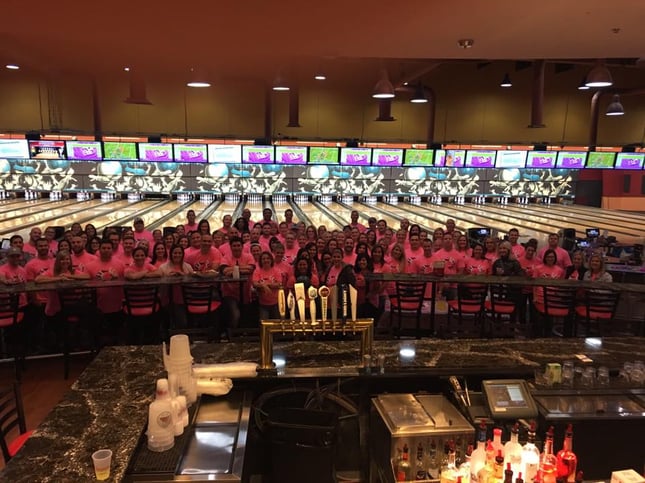 Madi's Minions
At 10 days old Madi Cox, daughter of our Benefits Manager, Gwen Cox was diagnosed with Cystic Fibrosis. The past 2 years the Cox family has spent their days counting enzymes that Madi must take before every meal and complete 30 minute breathing treatments every morning and evening to ensure Madi's lungs are clear of mucus. Between those things and the constant need to keep Madi healthy and exposed to as little germs as possible is something Gwen and her husband Jesse take on every day. But it has gotten better, much better. Research continues to improve and more treatment options have been developed. Our employees surprised Gwen by wearing purple (national CF color) and presenting her with a donation to help with CF research. Fusion also participated in the annual Cystic Fibrosis Walk to help raise awareness and financial support to help continue developing the lifesaving medication for those affected by CF.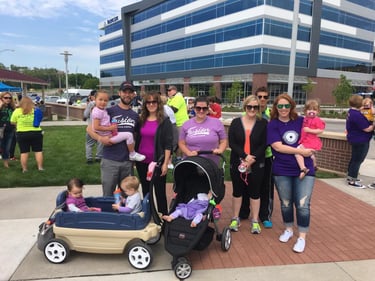 Backpack to School supply Drive
#FusionGives kicked off the new school year by collecting school supplies for children that live at the Lydia House. The Lydia House is a shelter for women and children that suffer from domestic violence. They help women develop goals and life plans, employment opportunities and assist with safe housing.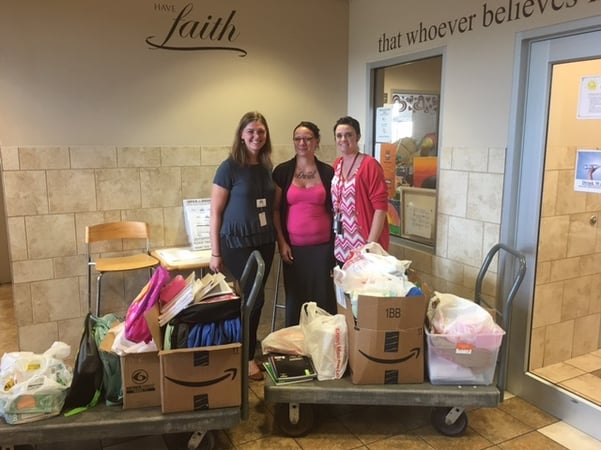 ALS In The Heartland
Fusion employees participate in the ALS in The Heartland golf event as well as their beer and wine event. These events provide a wonderful opportunity to raise money for ALS research which hits home for a couple of our employees whose mother and grandmother have passed away from this disease.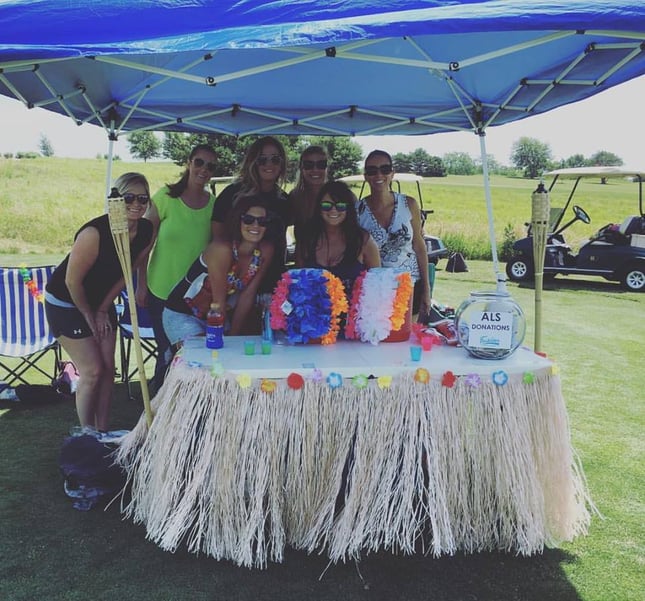 Completely Kids Food Drive
Every Friday Completely Kids hands out 400 backpacks of food to children that are in need of meals on the weekend. Many children go hungry on the weekends when they are not in school where they are guaranteed a meal. Fusion employees went shopping and donated food for this much needed program. All businesses were asked to build a food sculpture with their donations.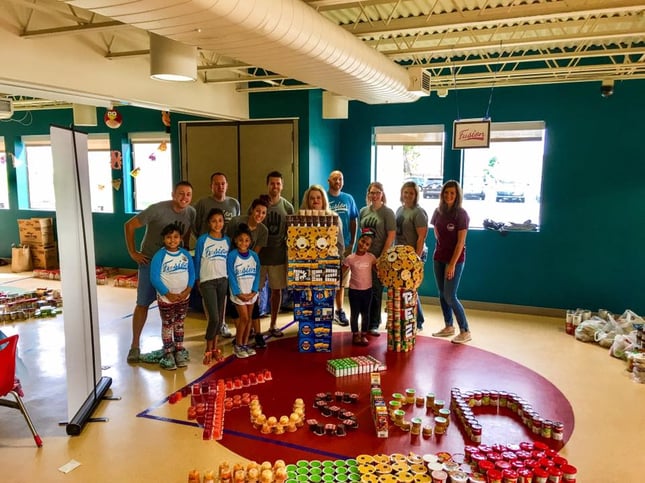 QLI Campus Beautification and Thanksgiving Dinner Serving
This year we partnered to help QLI out with several different projects. This nonprofit program specializes in brain and spinal cord injury rehabilitation. They have a beautiful campus where residents get the best care and are surrounded by genuine loving staff. Fusion employees helped with their campus beautification project, served Thanksgiving dinner, and helped wrapped presents for the residents. We can't get enough of the great things this organization does.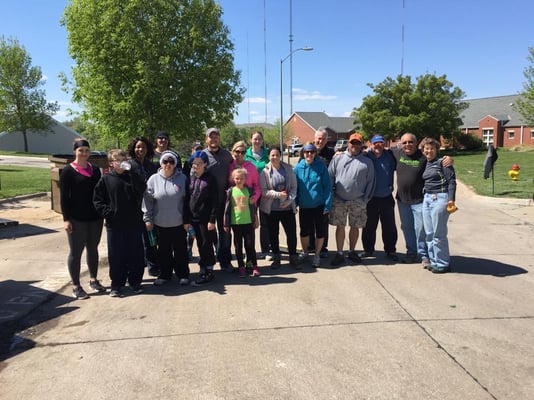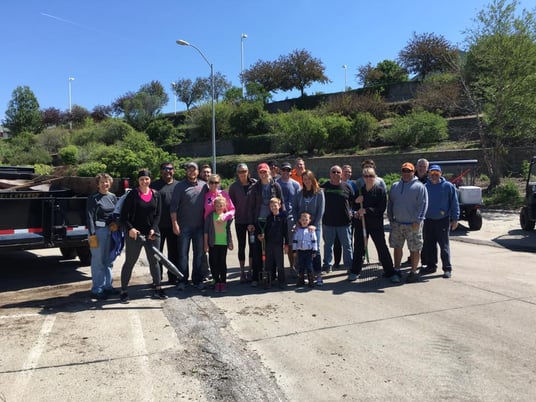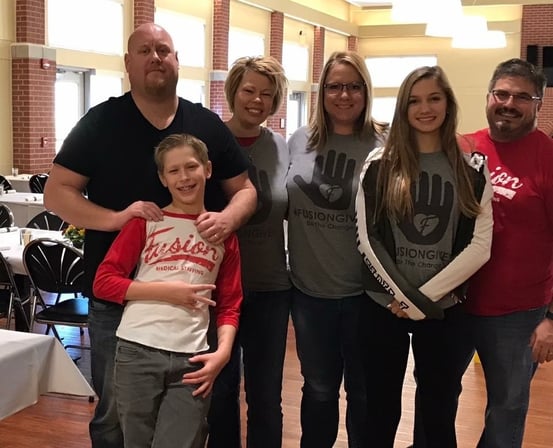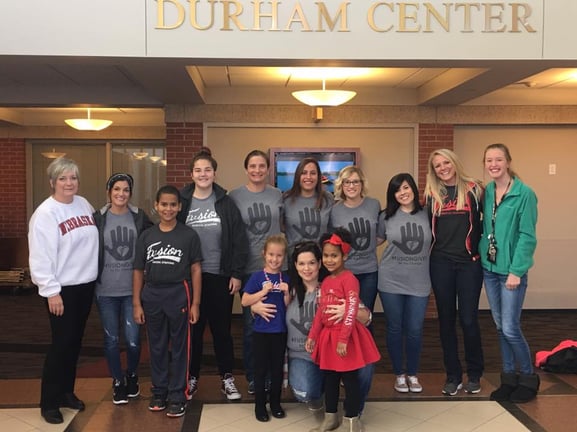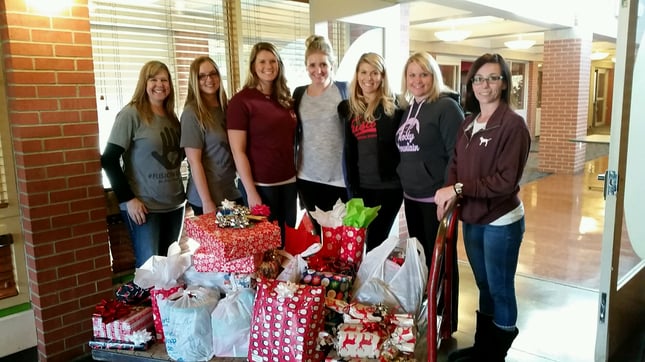 Water Donation Drive for Siena/Francis House
Sometimes our projects for the community are completely unplanned. Our big hearted Lab Account Manager, Jake Hann saw a story on the news about the need for bottled water at shelters due to so many homeless individuals being stuck outside in the very high temps. Jake rallied the Fusion team and we all pooled the cash we had in our wallets and purses and used that to buy lots and lots of water!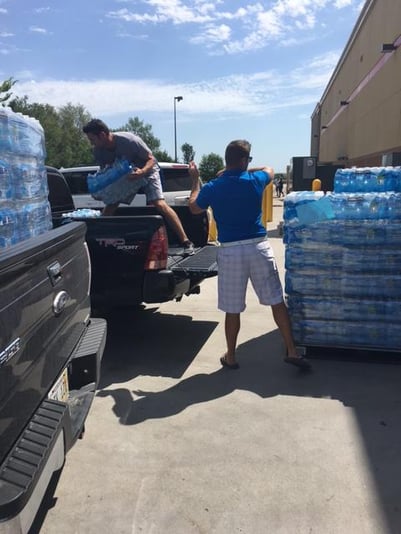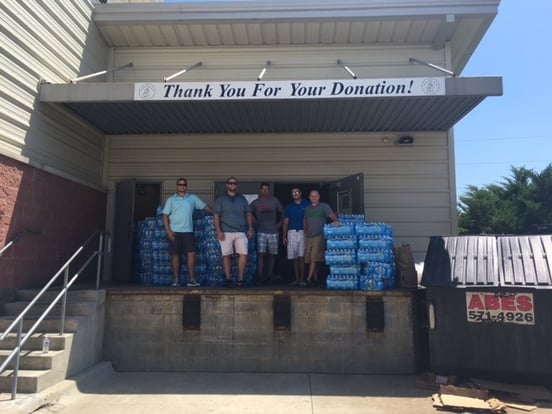 Stephen Center Monthly Meal Serving
Every third Wednesday of the month one of our divisions prepares and serves a meal at The Stephen Center a shelter that works with the community, families and individuals to overcome poverty, homelessness, and addiction.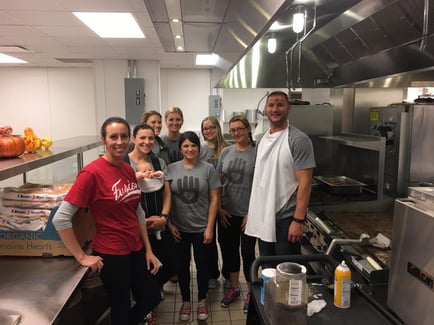 MS Walk
Several members of our Fusion family have had members of their family affected by MS. Every year we gather together to raise money for Multiple Sclerosis by fundraising and walking in the annual MS Walk. This event is always touching and humbling for all of us as we participate thinking of some very special moms of our Fusion employees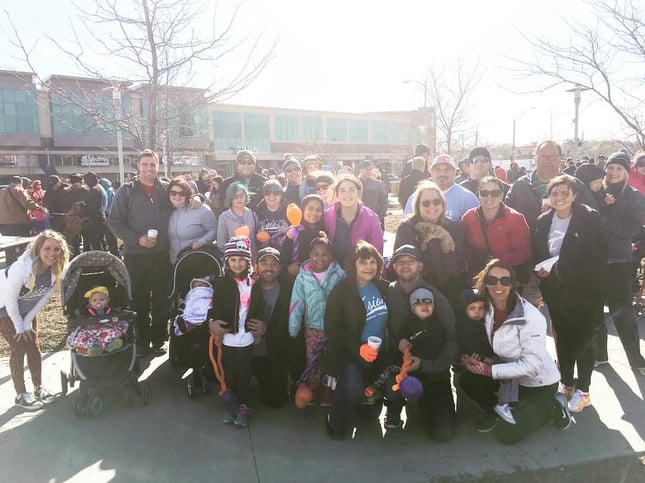 Heart Heroes
Herat Heroes is an amazing organization that our company has helped support for years. Heart Heroes' mission is to provide support to children and families affected by Congenital Heart Defects (CHD) through the distribution of superhero capes, and programs to offer hope and funding for CHD research. 1 in 100 children will be born with CHD this year. Chelsea Katelman, Housing Coordinator for Fusion has experienced CHD first hand due to her son Jackson being born with a CHD. Every year Fusion participates in the Super Hero Heart Run and this year Chelsea and her husband Mike spoke at the event. Jackson had heart surgery earlier this year and he is doing amazing!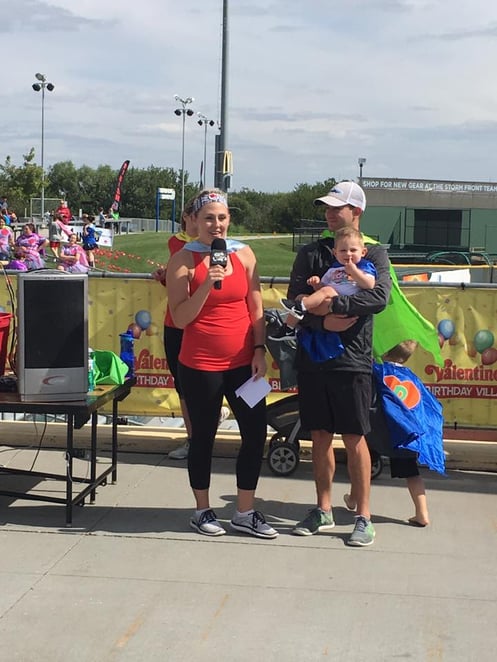 Christmas Adopt- A- Family
In 2014, Fusion Medical Staffing sponsored 7 children in the community for Christmas. This year, we were able to help 46 people. Some of them are families who had no way of giving their children anything this year. The presents will be given to these unsuspecting children with the "from" tag showing "Mom, or Mom and Dad, or Dad" Other gifts are going to children that are in shelters and have no family or way of receiving a presents this time of year. We received some pictures from the families we adopted in the communities. Their hearts were so thankful for the gifts and explained there would have been no other way for them to provide Christmas for their children.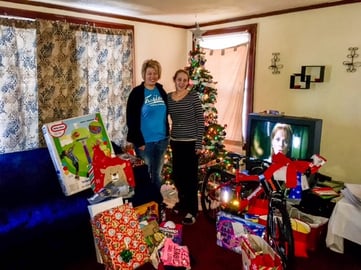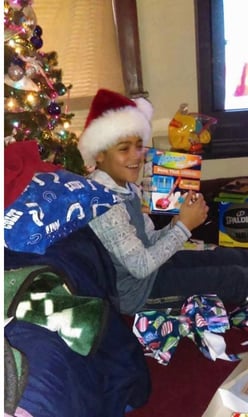 Sand in the City
Fusion was so excited to be a part of Sand in the City this year! This is put on each year for Nebraska Children's Home Society and organization that raises funds to provide safe and loving care to children of all ages through state wide Adoption, Foster Care and Early Childhood Programs.
Like many of you, us at Fusion will spend the next couple of days reflecting on 2016, the wonderful things that happened, and our goals and dreams for the New Year.
Sam and Scott have always had a passion in the community and helping others. By witnessing their hearts and compassion day to day, we as employees feel a deep desire to want to give back to others.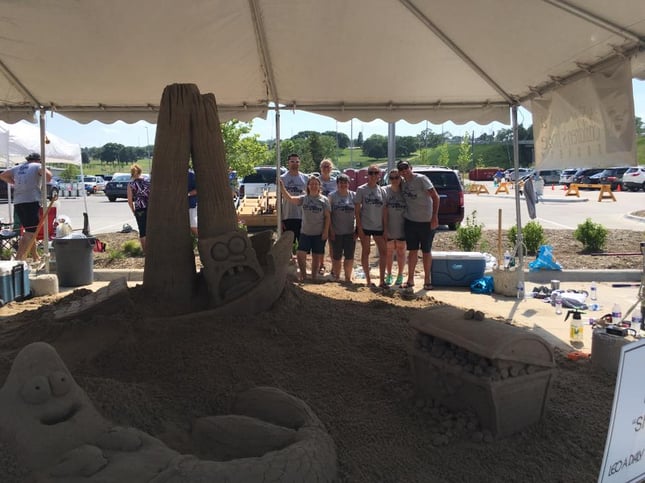 "I have always felt the purpose of Fusion isn't just to employ people. From the very beginning it has also been about loving and serving people"- Scott Wehner
Follow Fusion's Be The Change page to learn more.