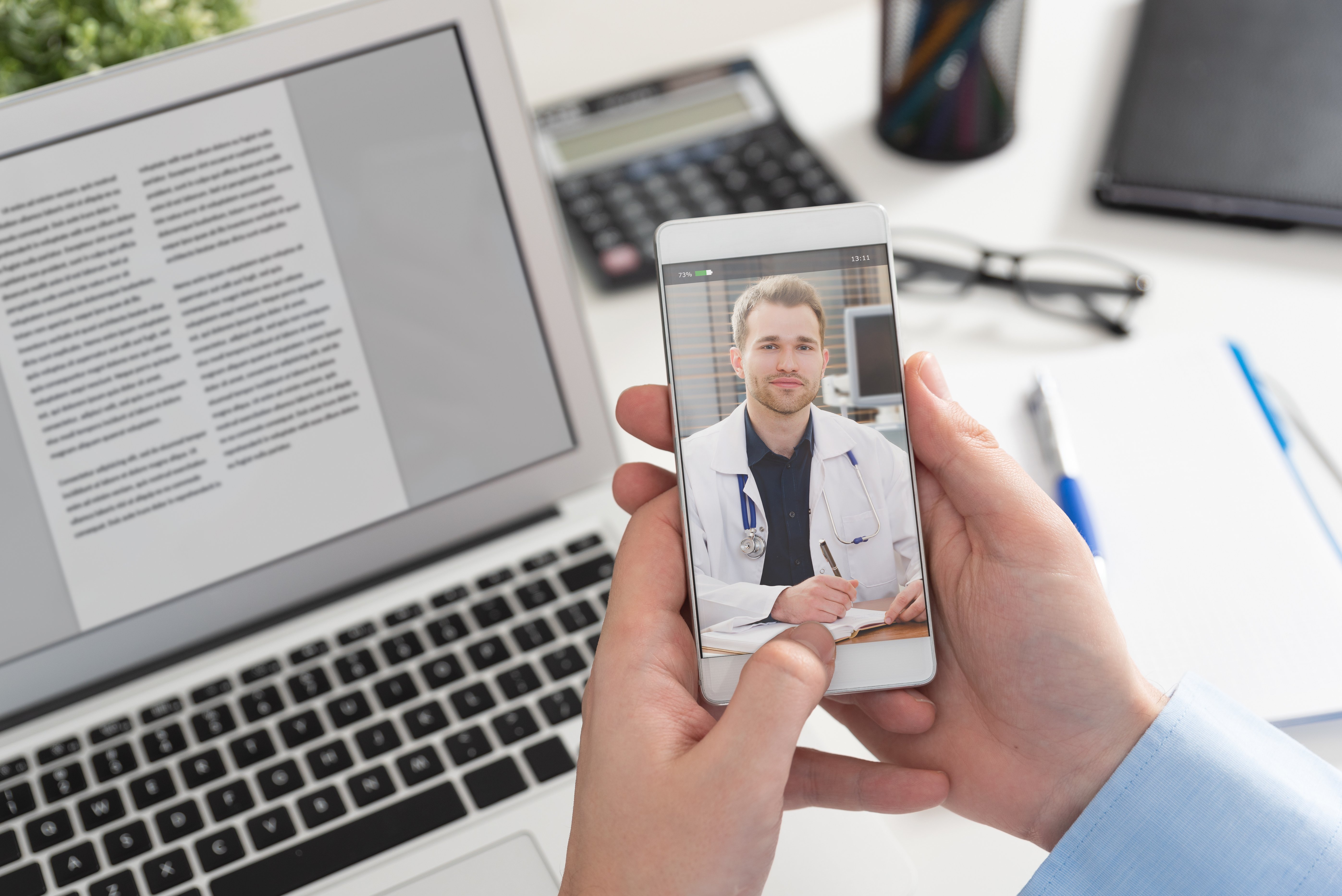 Telehealth has existed for nearly 40 years, but in the last decade, telehealth options have grown in several divisions of healthcare, steadily increasing in popularity throughout the last five years. Telehealth has recently been used to bridge the gap in health services caused by distance, lack of accessibility, transportation barriers between patient and healthcare provider. This year though, it seems that the COVID-19 pandemic may have given telehealth the push it needs to march even further into the mainstream. Telehealth is ramping up in popularity, and it looks to be staying here for the long run.
Increased Opportunities For Telehealth
Telehealth during COVID-19
This pandemic has caused people to question the present and near future of their health, not only in terms of COVID-19, but in terms of procedures, checkups and stretches of illness. With virtually everything at a rapid halt, including much of our healthcare, what do we do when we are isolated but not well?
Telehealth has become the go-to answer for those that are isolated at home but need healthcare services. Health systems have organized quickly to expand their programs and medical practices are extending coverage as telehealth becomes more in demand. Additionally, the coronavirus emergency supplemental legislation has expanded Medicare coverage to telehealth, so use of these services will increase for those beneficiaries as well.
Upcoming telehealth opportunities for providers and patients
Telehealth platforms are proving to be effective for in many scenarios including screening and triage as well as symptom management and monitoring. Secure chat messaging and video appointments help monitor patients with minor symptoms at home. Using telehealth as an appointment setup for this type of monitoring can help healthcare providers decide next steps for the patient—continuing to stay home and treat symptoms or seeking in-person care.
Healthcare professionals can use chatbot messaging and video to perform screening and triage for COVID-19 patients. Some successful examples of this are UW Medicine, OHSU, NYU Langone, and Intermountain who have been guiding patients with COVID symptoms to use their virtual clinic as in initial consultations. These virtual consults between patient and provider allow patients to get the treatment they need while minimizing exposure to others. At UCSF, digital health once used for flu patients are being restructured into methods for COVID-19. They use an automated telehealth tool to conduct an initial screen of patients coming to their facilities for appointments. They are now screening around 1,000 people daily.
Telehealth and mental health
Another opportunity for telehealth to shine is in the mental health sector. Growing anxiety over social distancing and the future of our health can uncover mental health conditions or exacerbate previously existing mental health issues, increasing the need for more mental healthcare practitioners to be available for people seeking their services. Those in need of mental health services are left wondering what to do and how to see their practitioners for therapy, counseling, or medications.
The Centers for Disease Control and Prevention (CDC) recommends those with preexisting mental health conditions continue treatment during the pandemic and be mindful of symptoms caused by anxiety and stress.
In an article from Roll Call, Chuck Ingoglia, CEO of the National Council for Behavioral Health said, "We're seeing a lot of states respond by proposing pretty radical changes to their telehealth reimbursement policies both by increasing types of services that can be delivered by telehealth, the types of professionals that can deliver those services, as well as thinking very broadly about the types of technologies that can be used."
People who are seeking mental healthcare services, face-to-face interactions, and group therapies are finding support in telehealth as more public facilities and services remain closed and people continue to stay home to slow the spread of the virus.
Telehealth in the future
There is no question that telehealth has gained popularity in these uncertain times. But not only has COVID-19 increased telehealth usage and consideration during the throes of the pandemic, but a changed perspective has occurred in people who are seeking services going forward. Telehealth usage can be expected to increase in part due to the pandemic, as well as the changed perceptions of how effective telehealth is. In a recent survey of 2,000 people by Sykes Enterprises, nearly 75 percent said they would consider using telehealth programs in a circumstance where they have symptoms of COVID-19. Almost 66 percent the virus has increased their consideration of using telehealth for their healthcare services.
As we continue to deal with COVID-19, more people will be seeking treatment for their symptoms. The easy spread of this virus means containing it and those affected as much as possible. Telehealth can help mitigate the spread with the ability of remote video screening, giving the mildly infected a chance to heal during social distancing and keeping healthcare workers safer as we continue to fight.
No doubt, there will be a new normal after COVID-19. This virus has changed the landscape of how we work, live and stay healthy. Healthcare processes may look different going forward, bringing telehealth to the foreground of new healthcare.