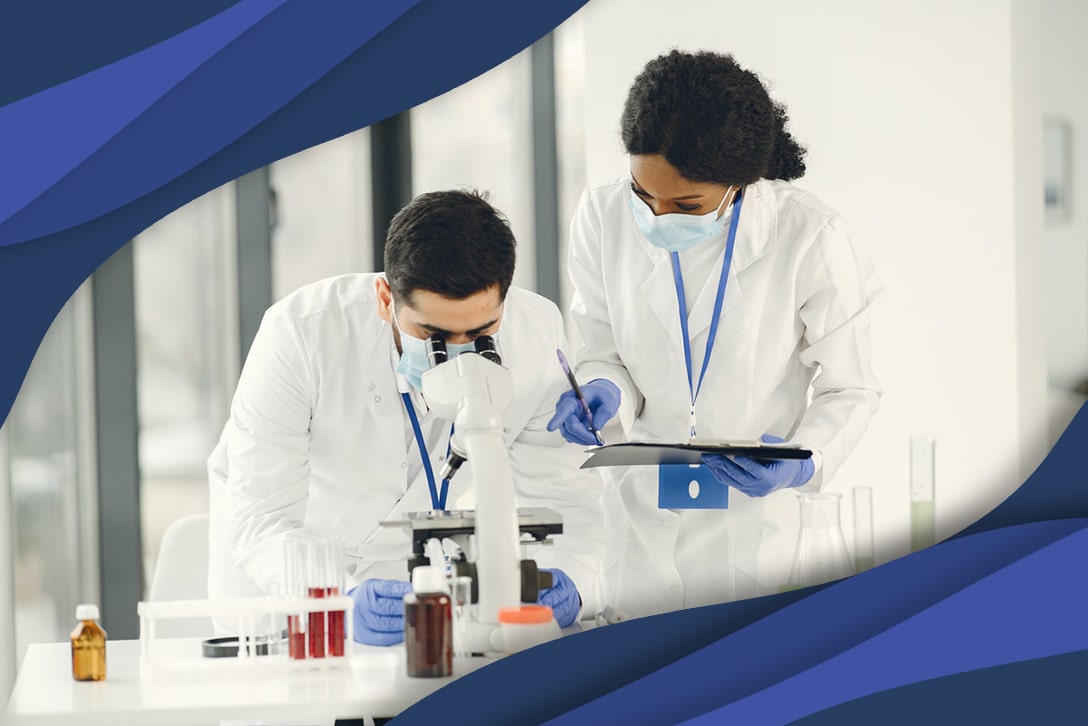 Think about all the superhero movies you've ever seen. Superman, Batman, Wonder Women, The Avengers—what's one thing they all have in common? It's that the heroes come in all different shapes and sizes. I mean, seriously. Look at The Incredible Hulk compared to Spider Man. As The Hulk would say, "Puny human."
Lab Talk with Long-Time Fusion Traveler, Norma
Just like the superheroes we know and love have their own unique looks, powers, and abilities, so do the heroes of real life. Sure, you might not see Thor strolling down the street swinging his hammer around. But you could see another hero, like a nurse, physical therapist (PT), or medical lab professional.
While these everyday heroes may not wear capes or shining armor, they sure as heck work hard to improve the lives of others, like real heroes do. Norma would know.
Norma is a medical lab scientist (MLS) and long-time Fusion Med Staffing traveler. With more than 15 years as a lab traveler, Norma knows how life-changing her work can be. So, to get an inside scoop into the life a labbie, we sat down with Norma for the juicy details.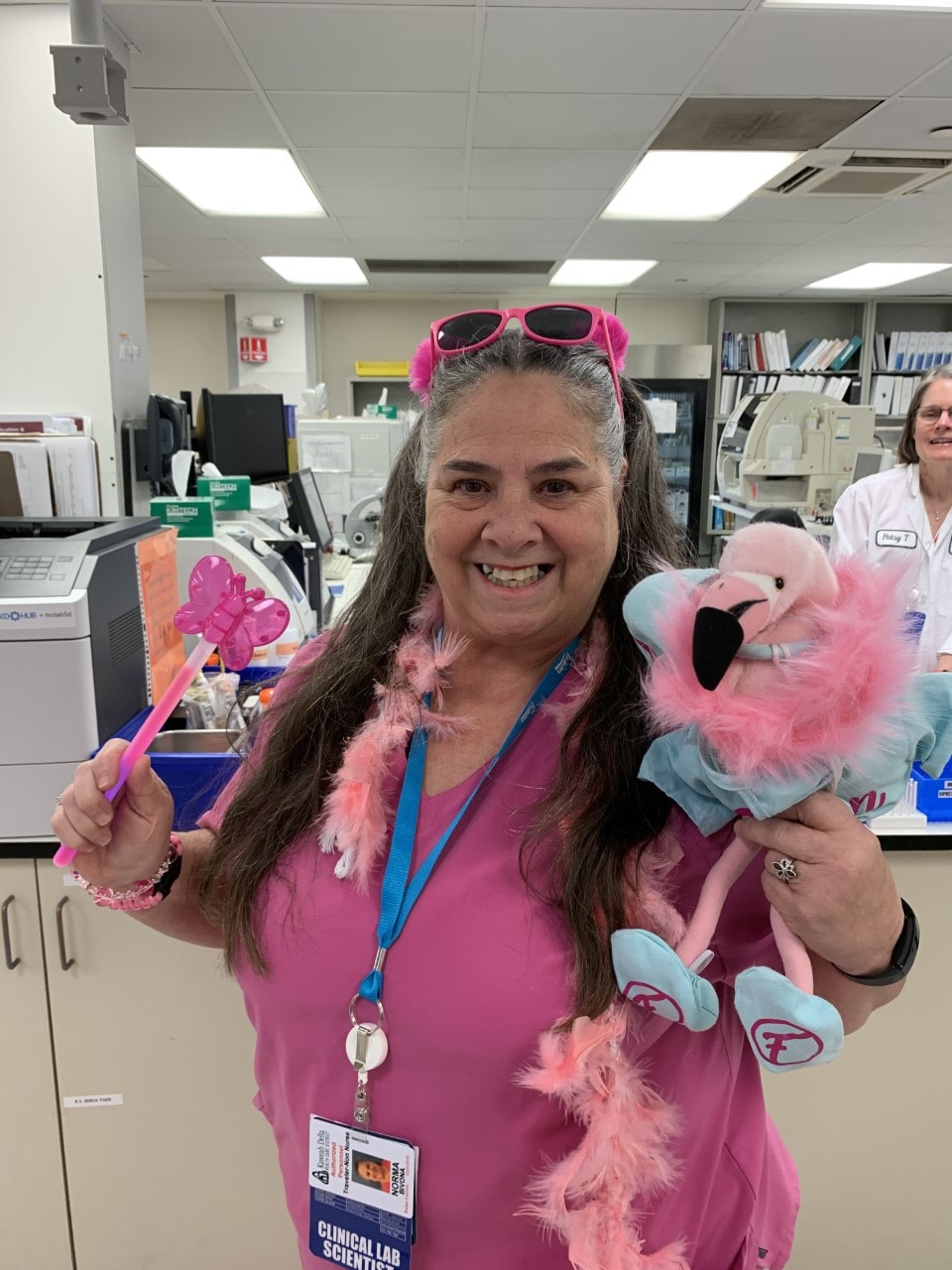 Megan Bebout: Hello Norma! It's so great to work together again. Diving right in, can you tell us how you got into the lab profession?
Norma Bivona: Hi, Megan! Yes, I was in my last semester of my Toxicology degree, and I had to take a course called Clinical Chemistry and Toxicology. In this course, we studied therapeutic drug monitoring and the course had a lab. This is where I first became interested in working in the lab. To do so would mean becoming a medical laboratory scientist. Then, I completed my Toxicology degree and began my Bachelor of Science in Medical Laboratory Science, and the rest is history.
MB: Wow! So, it all goes back to that one class. Now that you know your way around a lab, what's lab life like?
NB: When you work in the lab, you're working behind-the-scenes. We aren't very visible, but the work we do is crucial for a physician's ability to treat the patient. Without the test results that we run, the doctor would just be guessing on how to treat a patient. If you want to work in a medical field, know that what you do matters, but don't want to physically have contact with patients, this is the way to go.
MB: What's something most people don't know about working in the lab?
NB: There wouldn't be a hospital without a lab. Practically any body fluid or tissue gets processed in a medical lab. Doctors rely on the lab's analysis for diagnosis. Working in the lab means every day is a surprise. You never know what kind of specimens you may get. Plus, laboratory jobs are in demand!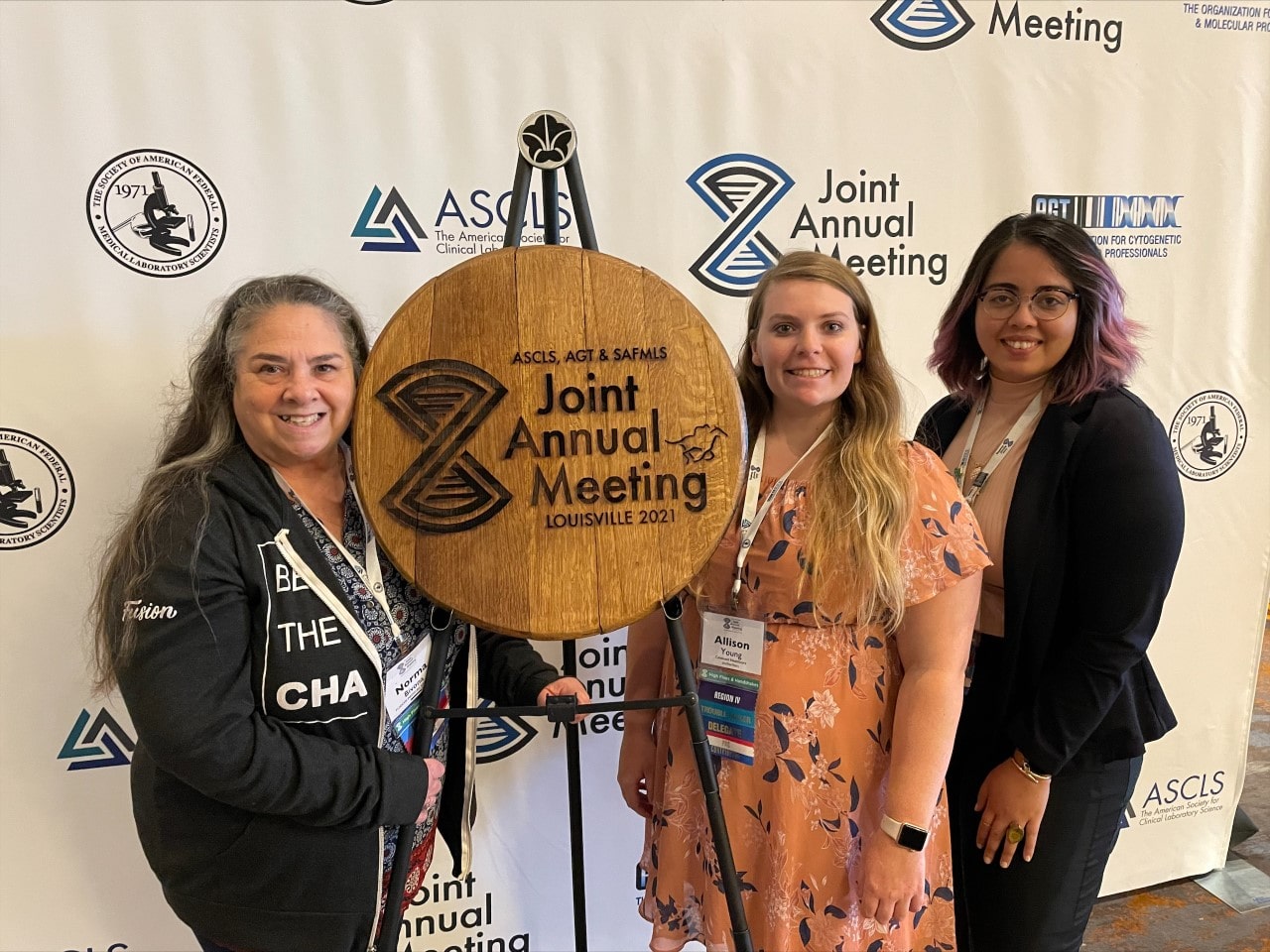 MB: Lab life really has you living on the edge of your seat! Why did you decide to grow your career and start traveling?
NB: Right after graduating, I had been working at a hospital for six years and I wanted to get out of the box. I loved what I did but wanted to learn new things. I came across some information on traveling as a medical laboratory scientist, and I decided what a great way to learn more and travel at the same time! Traveling has given me the opportunity to work in different-sized hospitals and learn many different instrumentations. I like a challenge and thought this would be a great opportunity.
MB: And you were right! What destinations have you experienced as a travel labbie? What places have been your fave so far?
NB: I have been traveling for 15 years now. So far, I've worked in Iowa, three cities in Louisiana, Texas, Wisconsin, Utah, New York, and 11 different cities in California. I've enjoyed each one of my assignments in a different way. I really loved the countryside of Utah—it's a beautiful state!
I've made many friends along the way that I still keep in touch with. Many have even taken me in as part of their family to spend the holidays with them since I was away from my family.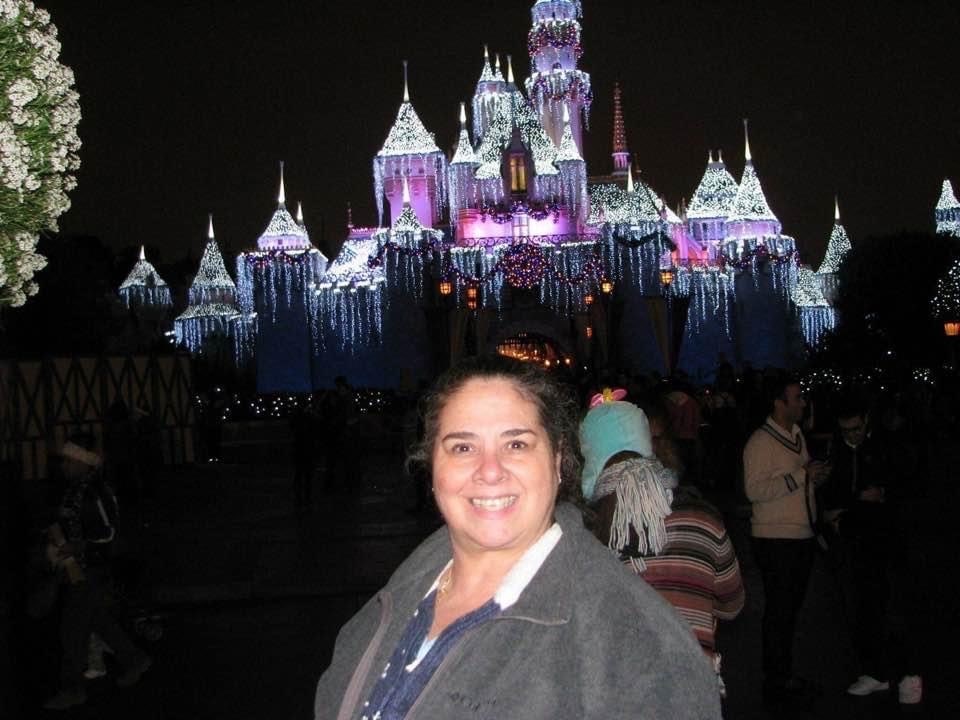 MB: That's so nice! When it comes to traveling, how has Fusion has impacted your travel lab career?
NB: I wouldn't have been able to expand my career and meet some of the greatest people I have ever met if it weren't for Fusion and my great recruiters. Fusion has given me the opportunity to be in charge of where I want to work. Knowing that Fusion has my back, I can decide on the perfect job to fit my lifestyle.
I actually followed my recruiter to Fusion. I figured she knew something I didn't! So, it was off to Fusion for me. I soon found out that I fit in with Fusion's humble, driven, and positive ideals and I wouldn't have it any other way.
MB: OMG, we LOVE that! Shoutout to your recruiter, that's so cool! Why would you recommend Fusion to other travelers?
NB: As a medical laboratory professional, you have the education, confidence, and skills. Fusion will give you the opportunities to utilize these qualities while you adventure to the places of your choice. Fusion has great benefits and great recruiters with exceptional customer service. Better yet, they're the best travel company family you can ask for!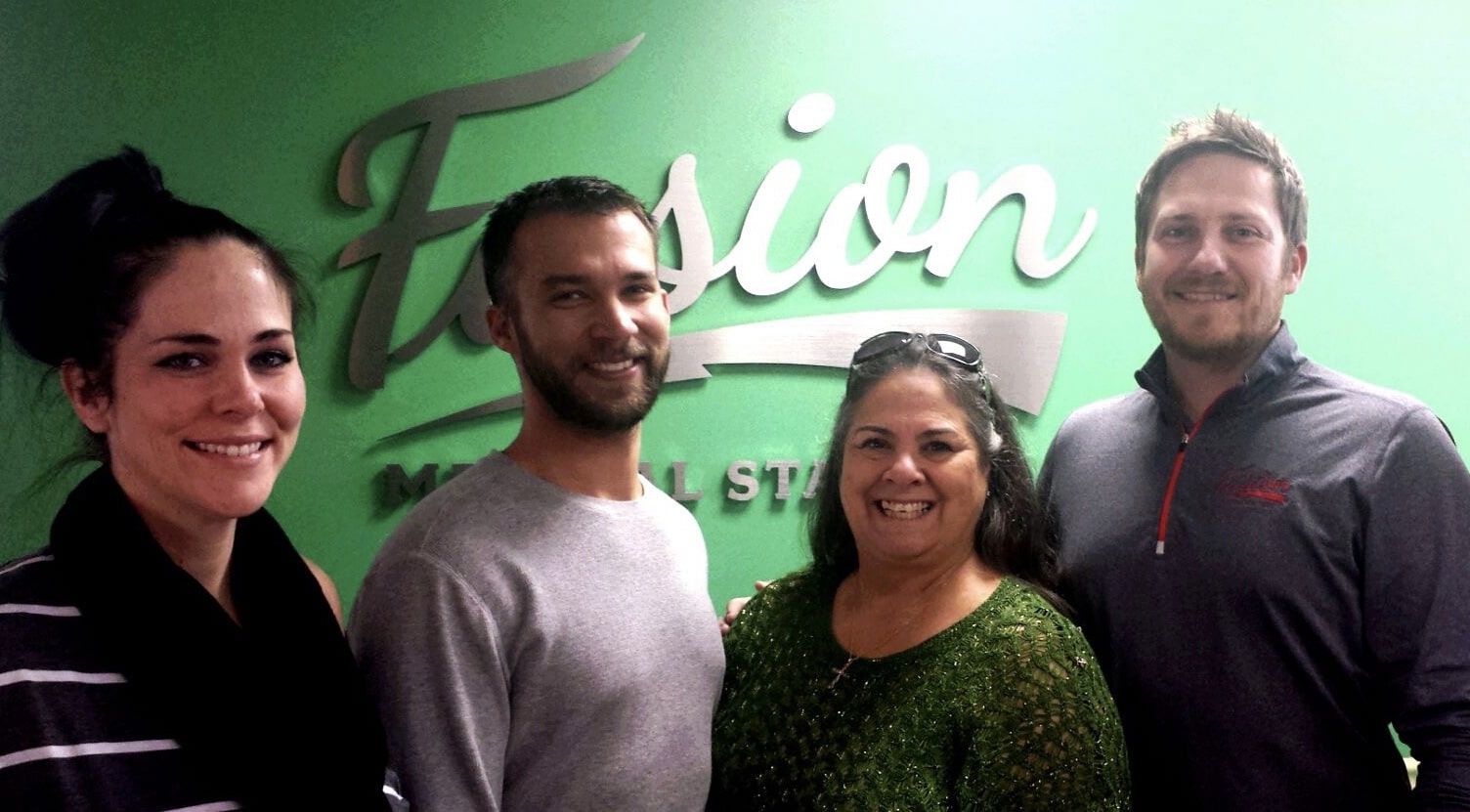 MB: Norma, you're making us blush. We feel so lucky to have you as part of our Fusion family! So, you've been doing this a while. Is there an impactful story from your career that changed your life?
NB: It isn't always just in the work aspect of your travel that you experience things that impact you. I have met some wonderful people on my travels, but one person has become extra special to me. I met a young lady on my first travel assignment 15 years ago. I watched her graduate from high school and when I returned to the area for a second time to do a repeat assignment, I saw her graduate from college. We stayed in touch, and I returned for her wedding. She then soon after had her first child and I was asked to be her son's Godmother. If I hadn't begun traveling, I would have never had the chance to be a Godmother to the sweetest 'lil boy. I treasure this the most of all my travel years!
MB: It was meant to be! Okay, lastly, what advice would you share with new med travelers?
NB: To travelers, I would say to stay positive. Remember that teamwork makes the dream work. Also, remember you're there to help and fill in where needed, so being flexible helps. Remember you're a guest in the facility so as the old saying goes, "When in Rome, do as the Romans do." Don't try to change the way things are done, and most importantly, remember the patient comes first and is the most important.
You may not see them in Marvel movies, but medical lab professionals are behind-the-scenes heroes who help their fellow med champions get to the bottom of what's going on inside of a patient. In fact, according to the Centers for Disease Control and Prevention (CDC), 70 percent of today's medical decisions depend on laboratory test results, which just goes to show how vital lab professionals like Norma are.
Want to be part of the action? Learn more about medical laboratory careers, gain some experience, and then start your med travel career with Fusion Medical Staffing.