To celebrate Lab Week, we are giving the spotlight to one of our Fusion travelers, Chrysa! Thanks for all you do, and Happy Lab Week to all of you Lab Professionals out there!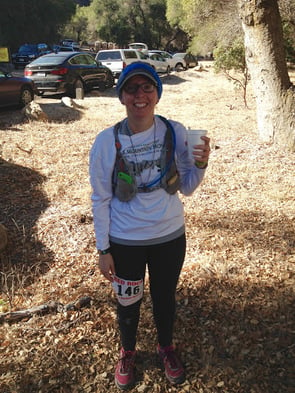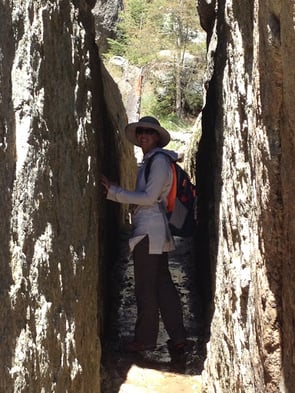 How long have you been a traveler? I have been traveling for three years now. I started in May of 2014 with my first assignment in Indiana.
What do you love most? I love being able to learn new things. It keeps life interesting and you never get bored! I get to learn new instrumentation, new policies and procedures and a new LIS each place I work. Meeting new people and learning about their lives and the area that you are currently living in is pretty awesome too! My husband and I love to find local wineries, breweries and restaurants to go to at each location. Even though he is not in healthcare we travel together and get to explore each new area together. Plus he loves that he can find fun jobs everywhere we move!
What are the must haves when you pack for an assignment? My husband and I are unique in that we don't have a permanent home anywhere so when we travel we take everything with us! We have a 4x6 cargo trailer that has to hold all of our belongings when we travel; if it doesn't fit it gets donated. If I had to pick any must haves it would be our running and hiking gear. We love being outdoors and take advantage of that where ever we are living.
Dream location? My dream location is Hawaii (like a lot of other people I am sure!)
Best travel tip for a new traveler? The best advice I can give is no matter what, have a good, positive attitude. Go into that lab and smile, be personable, don't get involved with the lab politics or any bad mouthing that might be going on around you. You are there to help them where they need it and when they need it. Be willing to learn anything that they will teach you so that you can be of the biggest help. Don't go in trying to change the place, learn how they do it and make sure to read procedures, they have helped me many a night when I was working alone. But be happy! You have an opportunity to live a fun and exciting life. Be grateful and enjoy it!
Why is being a lab professional the best? I love working the lab. I cannot image doing anything else. I find a deep satisfaction in knowing that I am reporting out results that are helping a doctor diagnose or treat a patient. I get to make a difference every day. Also, there is always something new to learn in the lab, a new technique or test or learning more about how a diagnosis correlates with the lab results you are seeing. Laboratorians are such a vital part of the healthcare team and many decisions cannot be made without us. A doctor cannot look at a patient and know their blood type, their platelet count, if their sodium is low or exactly how high their INR may be at that moment. The need us to tell them that and we should be proud of what we do and our roles in helping the patient.
Hobbies? I love reading, hiking, and running. I enjoy exploring new places to eat and drink and taking as many pictures as I can of everywhere we go! My husband and I have a blog (www.wheretonext4us.com) where we document where we run, what we see, eat and do as we travel the country. It is a great way to remind ourselves of where we have been and what we have done. It is also a great way for our families to see what we have been up to when we are hundreds (or thousands) of miles
Are you a labbie looking to travel? Let us help you out!