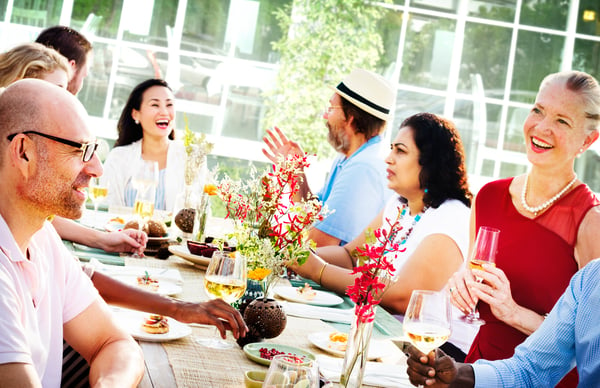 Lab professionals are always behind the scenes and solving problems in their day-to-day. But they're also making friends along the way! Pathologist Pal Day was a day created to encourage lab professionals to talk to coworkers, reach out to new people and to make friends. And we all could use more friends, right? Here are some stories, quotes and inspiration from our own travelers on creating lasting friendships: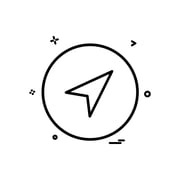 "We were fortunate to have an awesome Laboratory manager at our current assignment in California. Knowing that we were across the country from our families, she invited us to her home to have Thanksgiving dinner with her family. We brought a Thanksgiving staple that my grandma always has on the table back in Texas: bacon-wrapped stuffed jalapeños. All the food was delicious and we had a great time talking into the night. It was nice to feel at home with our lab family for the holiday."
-Kevin Caster and Jessa Delos Santos, CLS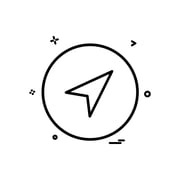 "I keep in touch with [several people]… Sharon in Kansas and we text from time to time. I text with Debra V. from Washington from time to time and Debbie M is on my Facebook. I'm planning to visit them this summer sometime when we go up there to see my father-in-law.

Friendship from Pennsylvania… I pick up quite a few new Facebook friends! I text Kristy, who was why I was there; she was out on FMLA for 6 weeks. Tiffany is talking about coming to Texas in 2020. Picking just one assignment is really hard. I have found new friends wherever I go. I love doing this."
-Gerda Herrell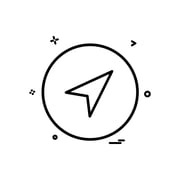 "The lab manager, Kim, and the lady who works in hematology, Dian, like to hang out [with me]. Since I've been here in Hutchinson, we have been out to the movies and to dinner several times, and we even went to a play. We try to do something weekly, but it just depends what each of us have going on. I also had Thanksgiving dinner with Dian and her husband, Dr. Tim Pauly. Another girl from the lab named Jessica invited me over to eat with her and her family. The food was sooo good! AND the lady I rent from who runs the Airbnb, Diana, also had me over to eat with her family on Thanksgiving! Needless to say, I am well-liked and had a great holiday with wonderful people. I can't forget Doug either. He gets me hot tea and a cup of water faithfully every morning. Sweetest man I've ever known."
-Maia Weatherspoon
"Working as a traveler was a rewarding life experience. Most jobs give you what you need -- job experience and working relationships, but taking the travelers route can prove, without a doubt, to be a more fulfilling experience. When I started my first assignment with Fusion in 2013 in Healdsburg, I had the opportunity to work in, and visit the heart of California's wine country. Not only was the area great, the assignment gave me the opportunity to make some good friends including Linda McCabe (the author). I remained friends with Linda after my assignment, and enjoyed paying her a visit again in 2016.

Being a traveler can be challenging, enjoyable, and provide life experience and endless possibilities of learning and meeting some incredible people."
- Hind Harris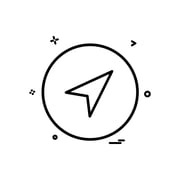 "I usually try and find things in common to talk about and working in the lab, I have plenty! That's just to break the ice and become not just "the new traveler." I have a couple of friends, but the one I keep a closer relationship is a tech I met when I did an assignment in Brighton, CO. Her name is Madonna and she is a tech from the Philippines. After talking to her, we realized our upbringing was very similar, but what made us close friends was after we had a discrepancy in chemistry and her being the lead tech had to find and rerun about 300 samples by herself, I jumped in and helped her. We finished the reruns and corrected reports before the end of the shift! I think at the moment, my label of "the traveler" came off and I became a coworker that cared as much as she did. We would hang out after work and loved working together! She actually invited me to her hometown and we are planning a trip to the Philippines together!"
-Mirella Ramirez, MT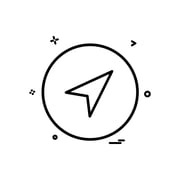 "My first travel assignment was in Chicago, and I stayed in a hostel downtown, sharing a room with three other strangers. My recruiter said that Fusion had another traveler coming to the same hospital who was around my age and asked if I could recommend the hostel as a cheap, safe place to stay. Well, Becca became my roommate a week or so after that. She worked nights while I worked day shift, so we didn't see much of each other throughout the week, but we hung out on the weekends with some of the other people from the hostel. Once her contract was done (I extended), we went our separate ways with only a few brief text messages throughout the next few contracts.

I get to my location in St. Louis a few contracts later, and a month in I'm walking through the doors and I see someone in my peripheral vision... and I had to do a double-take because... there was Becca! So, now every night we ride the shuttle bus back to our cars, because we work in different sections of the lab on separate floors, and we've been hanging out on the weekends with a few other traveler friends and coworkers. The best part about traveling is running into other traveler friends unexpectedly!"
-Victoria Ro, MT
You can read more about making friends wherever you travel by reading our free eBook: Meeting People and Making Friends.
If you want to participate in Pathologist Pal Day, get out there on social media! Use #PickAPathologistPalDay to post stories, pictures and appreciation of your favorite travel friends you've made along the way.