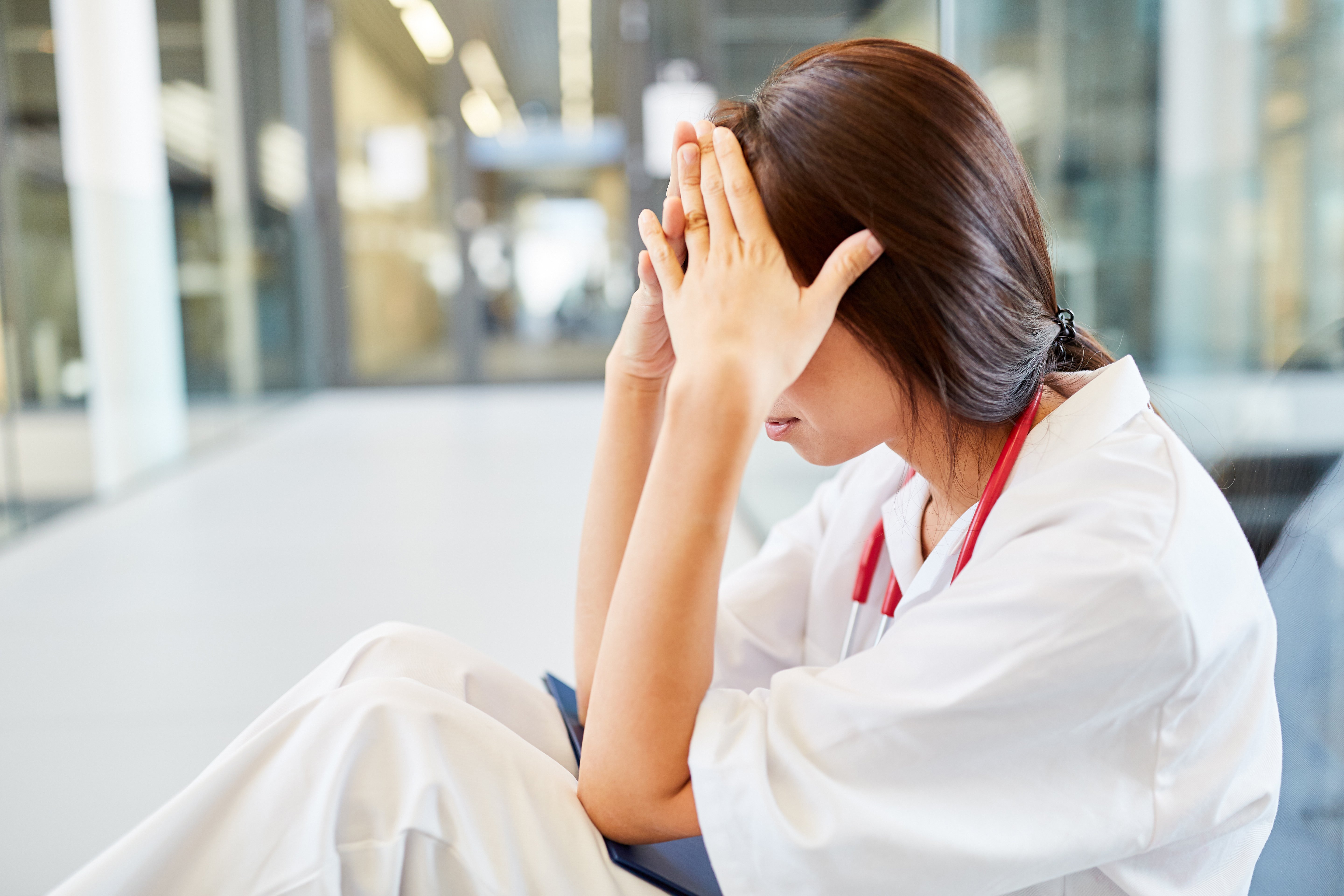 The U.S. spends more than any other country on healthcare—about $3.6 trillion a year (18 percent of its GDP). People come from all over the world to seek treatment at top medical centers, where not only disease management and cures are sought, but greater innovation is also carried out. Many of these hospitals and facilities are well-funded to stand tall in the times of COVID-19 and have been able to bring on extensive resources to meet ongoing demand. But as we have been marked with a very high number of coronavirus cases, the healthcare system finds major setbacks and differences. As of mid-June in the U.S., more than 119,000 deaths and counting have occurred due to COVID-19. With these, traveling medical professionals, especially, have experienced chaos, pressure, and burnout.
Medical Travelers Face Burnout in 2020
Staff shortage and virus exposure
Along with mitigating the spread of COVID-19, the prolonged waiting time in comparison with the number of patients coming in for testing, the initial unavailability of test kits, and a high number of patients with severe complications have all created great challenges for medical staff. The low availability of PPE and high exposure with infected patients puts healthcare staff at risk. And if they get the virus, they need to self-quarantine themselves to decrease the possibility of spread, leading to the decreased staff-to-patient ratio. These are the main reasons hospitals and facilities are turning to healthcare staffing and travel RNs to help bridge the gap.
Travel nurses are filling in
Travel RNs are in high demand to fill in for perm staff in hospital settings during COVID-19. And higher risk means higher pay during a pandemic. According to Med Page Today, travel nurse pay has risen nationwide by 76%, and has gone up by as much as 90% in hotspots like Washington. According to CNBC, "As demand spikes, staffing agencies are offering unprecedented incentives for nurses willing to enter hot zones."
Yet, even with the demand for travel RNs, contract cancellations can happen. Traveling medical professionals are facing immediate high demand, but can also face contract cancellations, depending on current facilities quickly changing staffing needs.
Burnout and stress in the healthcare field
COVID-19 has placed an astonishing burden on our healthcare workers under conditions that we haven't seen or prepared for. While normally healthcare workers see their home life as a relaxing place of relief, now worry about going home for fear of exposing family to the virus. These medical workers have to spend continuous long working hours near sick patients while ensuring they don't get COVID-19. And while some have quarantined themselves aside from attending work while on contract and stay away from home to avoid the chances of exposing family and friends, the precautions of isolation and new life factors lead to excessive stress and emotional and physical exhaustion. Additionally, with more people in the home, and more children seeking learning and entertainment due to school and summer programs being cancelled, what was once a place of peace can turn into a noisy place of anxiety. Not knowing when the pandemic will end, there is increasing burnout for medical workers.
What should travelers do when there is huge occupational pressure?
Pressure at work can manifest into stress in all aspects of life. If you're a traveler facing burnout, seek help from support groups, meditation apps or a mental healthcare professional and be aware of mental and emotional symptoms before they become unmanageable.
Many organizations have come together to form mental health support systems, new programs, buddy systems and other forms of emotional support for those working on the frontline. Some mental healthcare professionals have created support systems, such as food deliveries and mental health services.
Communication also relieves tension, so seek emotional support through video calls with family and friends. Spend time outdoors to decompress and exercise while maintaining social distancing guidelines. Keep yourself healthy with proper nutrition and sleep. Refrain from excessive media and news that causes personal stress, know the importance of self-care, and take a deep breath to remind yourself that we're all in this together.