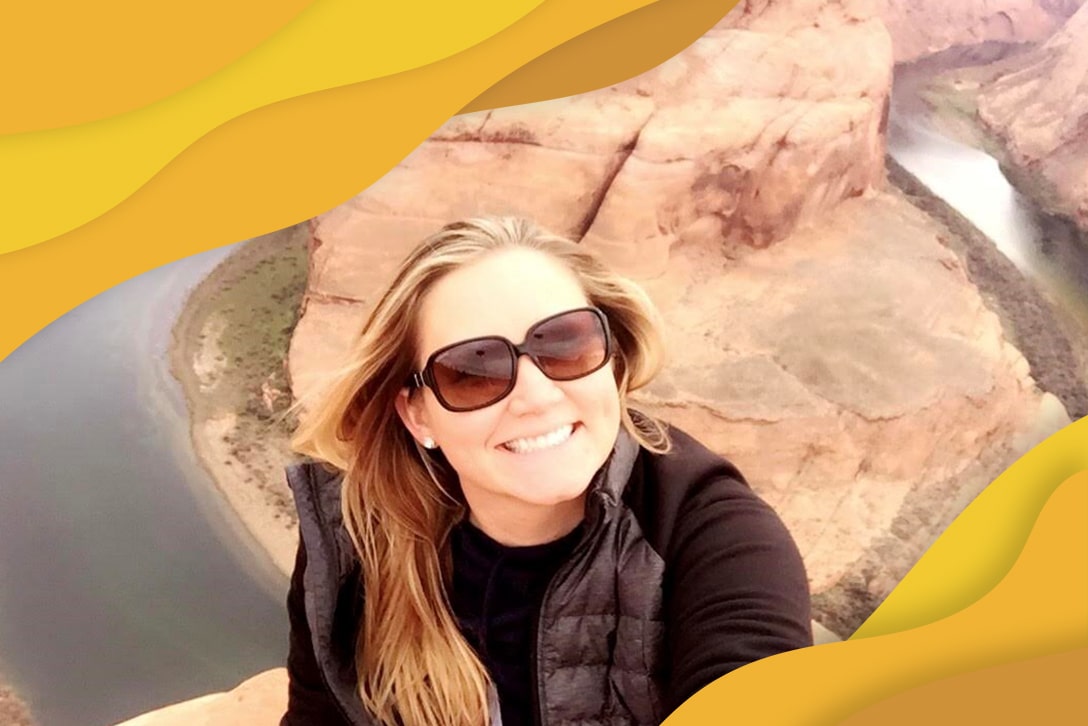 Are you a newly graduated therapy student? Not sure what to do with your newfound degree? Have you thought about travel therapy? No? Let us go on.
Travel therapy allows you to do what you love as you travel the country. As a professional med traveler, you have the unique opportunity to provide care to patients in need from scenic locations across the U.S. And as a therapy worker, you can immerse yourself in the travel life as soon as you're ready.
When that day comes, travel with Fusion Medical Staffing and get paired with a mentor whose background aligns closely with yours. We're not going to throw you to the wolves, newbie. Instead, we'll give you a mentor to ensure a smooth transition into your first few travel assignments. You already have the talent and drive to create an amazing traveling medical career. New grad mentors are there to back you up on your professional adventure and lead you towards success. So, without further ado, let's meet Fusion's five therapy mentors.
Introducing Fusion's Travel Therapy Mentors
Meet: Abby Maire, OT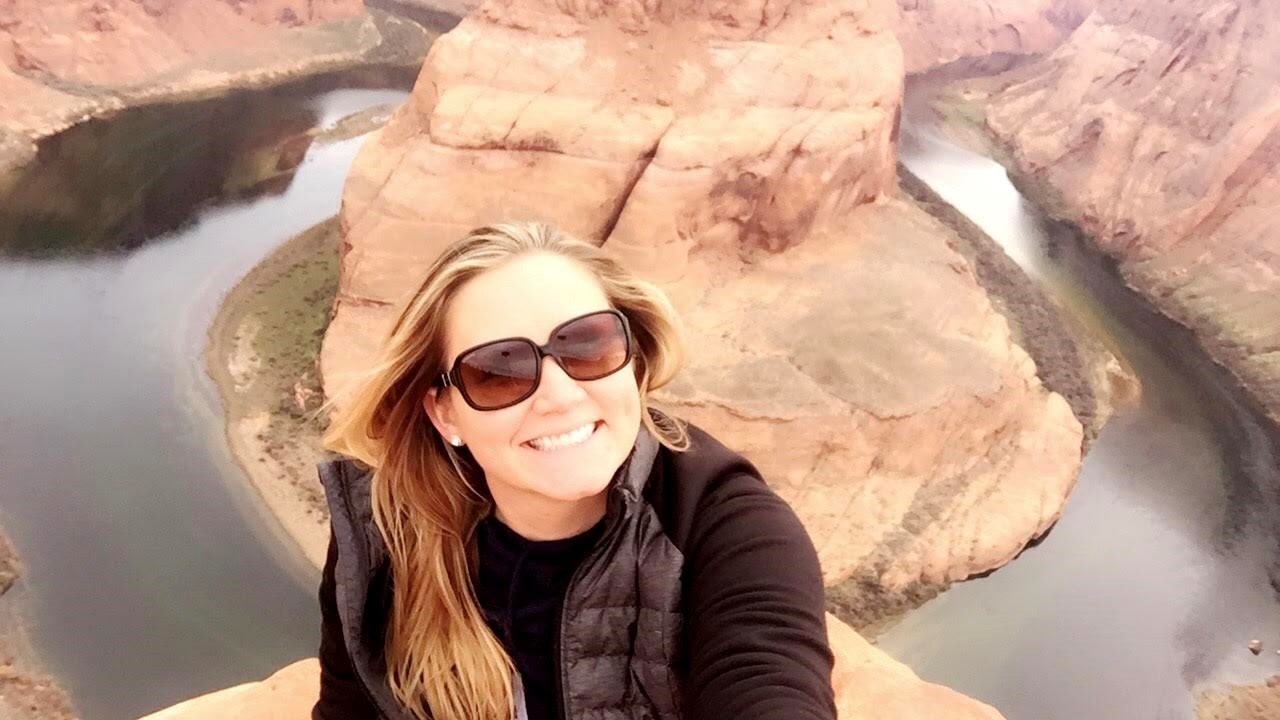 Hey Abby! Born in Louisville, Kentucky, Abby moved around a lot as a kid and lived in Wisconsin, Ohio, and Nebraska for stints of her childhood.
As an occupational therapist for a little more than three years, Abby has worked in a variety of settings from home health, skilled nursing, acute care, plus outpatient and inpatient rehabilitation. Neuro conditions are her favorite to treat, but she's worked with nearly all conditions from spinal cord injuries to post-surgical tendon injuries.
When she's not helping others and improving lives, you can find Abby at her craft table creating jewelry, etch glassware, or custom leatherwork. Otherwise, this bubbly and outgoing OT can be found doing hot yoga.
Q&A with Abby
Q: What's been your favorite location so far?
Abby: Tucson, Arizona is my favorite!
Q: What's one thing you wish you knew on your first assignment?
Abby: I wish I knew about different resources for housing, the Traveling Traveler Facebook page, as well as the Fusion Traveler Facebook page. There are so many good resources!
Q: What's something you can't live without on assignment?
Abby: A positive attitude and an open mindset to learn! I think it's really important, more than any material, when moving and traveling. It can change any experience! Also, my jewelry—I make jewelry and am a "crafter" to blow off steam when I'm traveling.
Meet: Jenna Kurtz, PT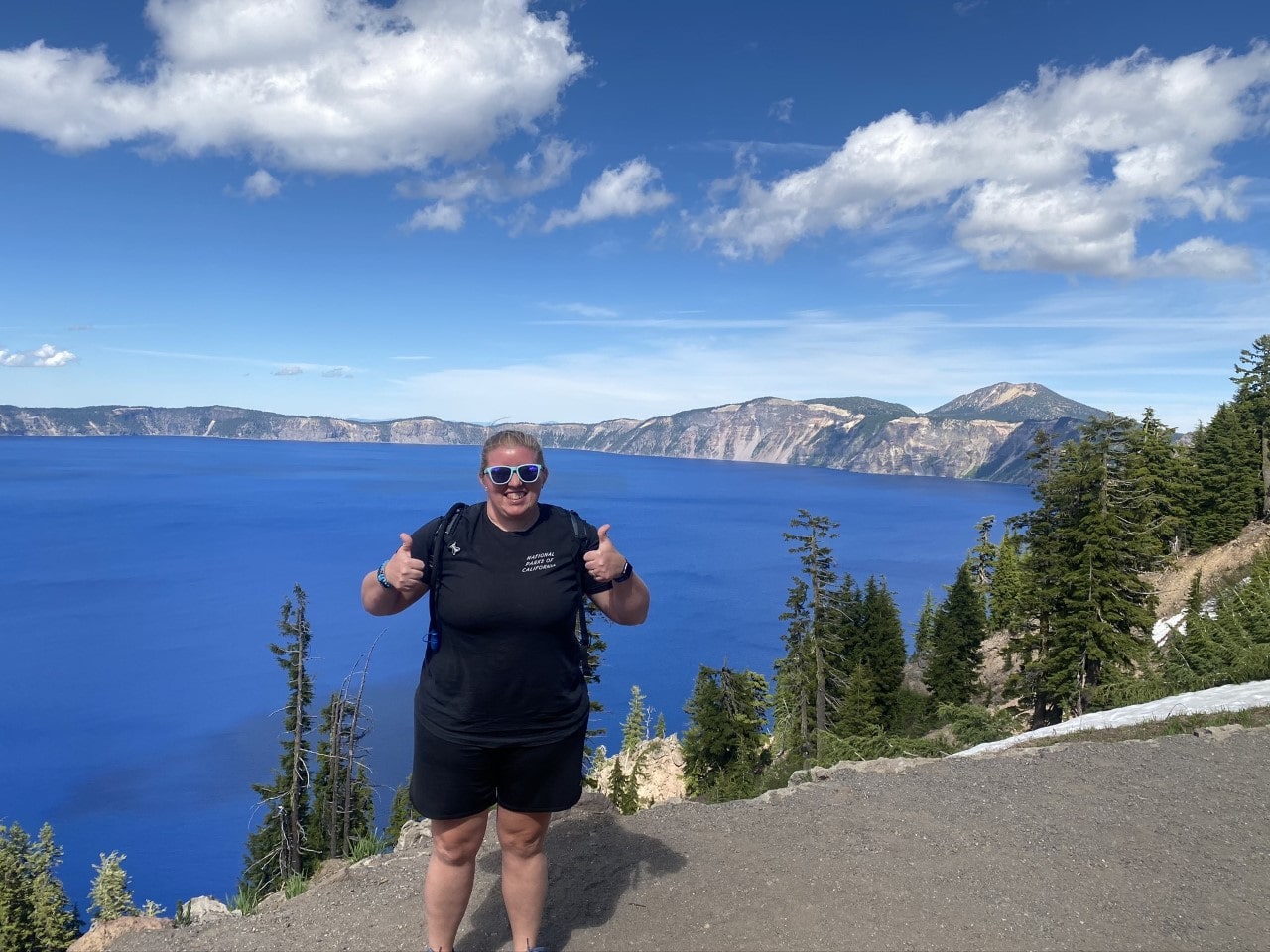 'Sup, Jenna?! Funny story: Jenna got into travel therapy because she didn't know where she wanted to settle after completing physical therapy training. So, she jumped into the travel life and hasn't looked back!
"Travel therapy has brought me to so many locations and adventures that I would have never had otherwise," Jenna said. "I've worked in skilled nursing facilities in Virginia, Pennsylvania, Maine, Tennessee, Kentucky, and California."
Aside from wild adventures and diverse scenic beauty, travel therapy has also brought Jenna friends from all over the country. Overall, her favorite things about traveling are being able to often explore new areas, meet new people, try lots of new food, find beautiful hikes, and check off several national parks from her bucket list.
Q&A with Jenna
Q: What's been your favorite location so far?
Jenna: My favorite location so far has been Sonoma, California. I loved being in wine country, close to the coast, and to San Francisco, and made lots of friends that I'm still in touch with often.
Q: What's one thing you wish you knew on your first assignment?
Jenna: One thing I wish I knew on my first assignment would be to make sure that my contact included an hour guarantee. I unfortunately found that out the hard way and was not getting many hours on my first contract.
Q: What's something you can't live without on assignment?
Jenna: Something that I can't leave for an assignment without is my favorite frying pan!
Meet: Katy Diekmann, PT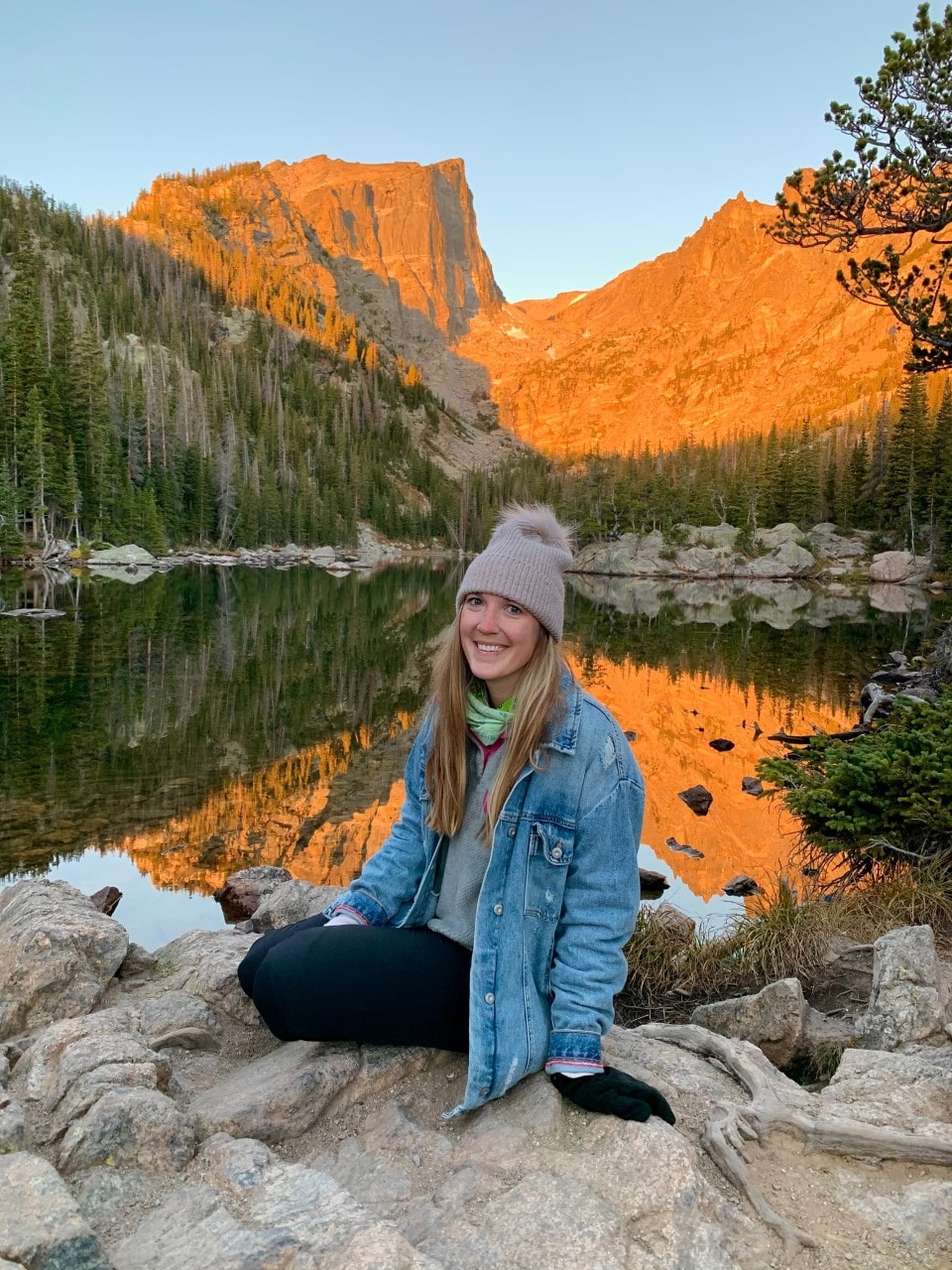 Hi Katy! Katy's been with Fusion since 2019 and we've enjoyed every minute of it.
Originally from Buffalo, New York, Katy has traveled to New York, Rhode Island, Texas, and New Mexico to work three-to-six-month assignments in skilled nursing facilities. Travel therapy has brought Katy "some great friends" and experience in "amazing places" that has helped her grow both professionally and personally.
"I have loved the learning opportunities and professional growth that being a travel therapist provides," Katy said. "Starting a travel therapy job as a new grad can seem daunting and difficult at first, and I would love to pass on what I have learned to help others in any way I can."
When Katy isn't enhancing the quality of patient lives, she's probably out experiencing new things—new cultures, food, cities, and outdoor hikes.
Q&A with Katy
Q: What's been your favorite location so far?
Katy: Lake Placid, New York. Not only did I make a solid group of friends that I still keep in touch with, the beauty of the Adirondack mountains in the fall and winter is top-notch.
Q: What's one thing you wish you knew on your first assignment?
Katy: It's okay to not know everything on your first day. While you need to have confidence in yourself, your knowledge, and your skill set as a therapist, it's okay to go in and ask questions. Other therapists, directors, and facility staff are always willing to assist in questions about insurance, documentation, regulations, etc. Everyoe is there to help you, the facility, and your patients succeed!
Q: What's something you can't live without on assignment?
Katy: Something I can't leave for an assignment without are my hiking boots.
Meet: Maya Inozemtseva, PT, DPT, ATC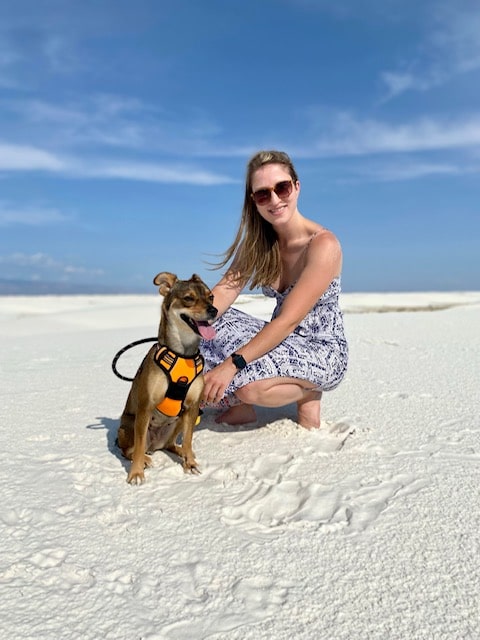 Hello Maya! Fun fact: Maya was born in Russia, grew up in New Jersey, and then moved to Boston after getting her Doctorate in Physical Therapy.
Unfortunately, during the COVID-19 pandemic, Maya was laid off from her staff PT job. "It turned out to be a blessing in disguise because that's when I started traveling with Fusion," she said. "So far, I've had travel assignments in New Jersey, Alabama, and California. Although travel therapy may seem daunting, I think the experiences and life lessons that you learn along the way are very worth it!"
On the road with Maya are her boyfriend, cat, and dog, and she wouldn't have it any other way. When she's not working, Maya is more than likely trying new food or enjoying time in the great outdoors. Their favorite way to explore a new area is to go on a hike, followed by some delicious local food. Mmm.
Q&A with Maya
Q: What's been your favorite location so far?
Maya: Santa Ynez, California! It's a beautiful location with great hiking, food, and all the wineries!
Q: What's one thing you wish you knew on your first assignment?
Maya: There are a lot of things you can live without, so pack light!
Q: What's something you can't live without on assignment?
Maya: My cat and dog! They travel with me and although it's harder to find housing, I wouldn't have it any other way.
Meet: Paige Hebard, OT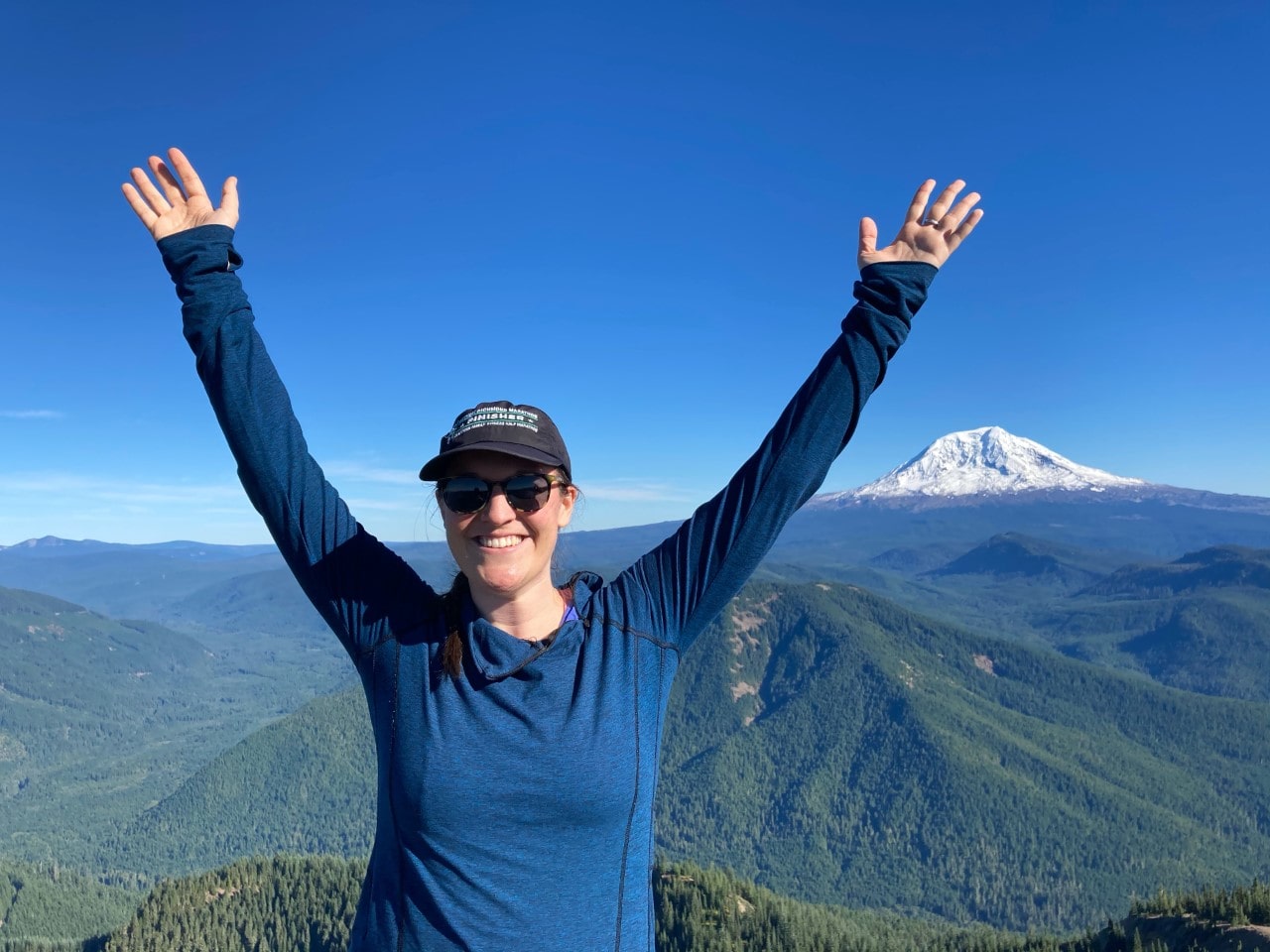 Hiya, Paige! Paige started working with Fusion when she was fresh out of occupational therapy school almost three years ago! Like Jenna, Paige wasn't sure where she wanted to land after graduation, so she figured travel would be the best fit, and boy was she right!
Paige grew up in Virginia and went to small college in Kentucky where she earned her teaching degree. After living as a teacher, Paige realized that wasn't the life for her and found her way to OT through a SeriousFun camp—a global community of camps and programs for seriously ill children—she worked at in upstate New York.
"Some background on me," Paige started. "I like reading, hiking, giant pandas, adventures—big and small—and connecting people with others who can help out!"
Q&A with Paige
Q: What's been your favorite location so far?
Paige: I like each place for different reasons! Most unexpectedly, wonderful, and beautiful was Washington.
Q: What's one thing you wish you knew on your first assignment?
Paige: One thing I wish I had known prior to my first assignment is how to conduct the phone interview and ask questions to get all the information prior to accepting an offer.
Q: What's something you can't live without on assignment?
Paige: Can't leave without my pillow!
It can be tough to jump into a travel career as a newly graduated therapy worker. That's why Fusion Medical Staffing implemented our mentorship program, to give you someone to show you the ropes when you start your new adventure.
Interested in having your own mentor? Request one now! Or are you interested in becoming a mentor? We can make that happen, too. Simply reach out to StudentOutreach@FusionMedStaff.com!