Imagine a world without nurses. Or try to if you can. The reality is it's probably nearly impossible to consider what a life without nurses would look like. From checking patients in and out of care, administering medication, educating patients and families, communicating with physicians, and all things in-between, nurses make up the backbone of our healthcare industry.
Each year, May 6th to 12th is a week dedicated to the celebration of nurses and all they do for us. This annual event honors nurses across the U.S., the core of our healthcare system. This year, Fusion Medical Staffing is partnering with Alison Jimenez, RN, to shed light on the hard work of nurses across the country.
Celebrating Nurses Week with Alison Jimenez, RN
The history of Nurses Week
Nurses Week is the brainchild of Dorothy Sutherland, who was an employee of the U.S. Department of Health, Education, and Welfare in 1953. Although there were many subsequent efforts, it wasn't until 40 years later in 1993 when the American Nurses Association (ANA) officially announced May 6th to 12th as the permanent, and annually recurring, Nurses Week in the U.S.
May 12th marks the end of Nurses Week and Florence Nightingale's (1820 – 1910) birthday. Known as "The Lady With the Lamp," Nightingale was a British social reformer and philosopher of modern nursing in the 19th century. The founder of modern nursing, Nightingale changed the world as a manager and trainer of nurses during the Crimean War where she also provided care to wounded soldiers.
Paying tribute to Nightingale and the extraordinary nurses who followed in her footsteps, National Nurses Week is a dedicated time to show your deep appreciation for the people who make up this challenging and crucial profession.
Six ways to celebrate nurses
Make a donation. The Coronavirus Response Fund for Nurses is an ANA initiative open to the public to give thanks and support to nurses across the U.S. This effort supports the mental health of nurses, provides access to educational resources, and offers direct financial assistance to nurses facing hardship.
Send a message of gratitude. If you need a bit of inspiration, Hallmark has suggested appreciation notes that you can write in a card, email, or on social media.
Donate blood. Our country often faces a shortage of blood during a health crisis. By donating, you are making a direct impact in patient care. Organizations such as Red Cross and America's Blood Centers can help you find a nearby location to donate.
Be an advocate. Encourage your friends and family members to practice proper health guidelines and regulations. The Centers for Disease Control and Prevention (CDC) offers data and information on best practices to keep you and your loved ones safe and healthy.
Share your gratitude. Use #NationalNursesDay on social media to spread the word about Nurses Week. Show your appreciation by sharing an encouraging gif, meme, quote, graphic, video, or other creative post to highlight nurses.
Click here for Nurses Week content, playlists, quizzes, and giveaways.


During Nurses Week, Fusion Medical Staffing hosts social media giveaway contests, sends appreciation gifts to our travelers, and offers additional resources for the community to learn more about all the ways nurses impact healthcare. This year, we partnered with traveling RN Alison Jimenez to talk about her life as a travel nurse.
Q&A with Alison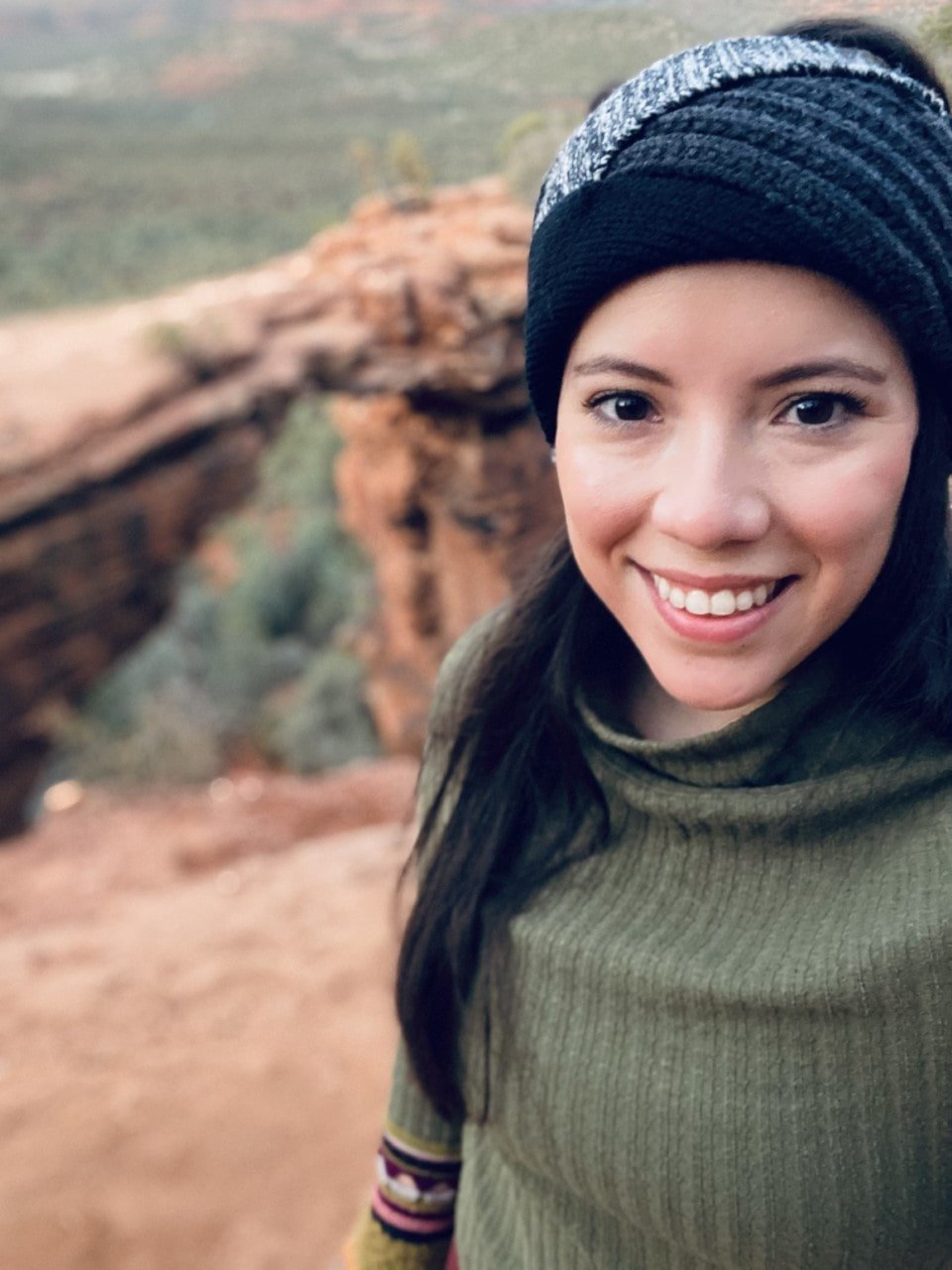 Megan DeBoer: How has Fusion Medical Staffing shaped your nursing career?
Alison Jimenez: Fusion has allowed me to grow as a nurse by exposing me to different hospitals, places, and people.
MD: What led you to a travel nursing lifestyle?
AJ: I love to travel. I think I was born to be a travel nurse. So, combining my love for traveling and nursing was a no-brainer.
MD: What about nursing inspires you? What are your biggest job motivators? 
AJ: Being able to take care of others is something that inspires me about nursing. I enjoy being there for others and helping them when they need it the most. Location, location, location is my biggest job motivator.
MD: What are things you want people to know about the nursing profession? 
AJ: I want people to know that nursing is a challenging but so, so, so rewarding! Nursing is not easy, but I love being able to take care of others.9
MD: Where's your favorite location you've traveled to?  
AJ: Arizona! This state has so many amazing places. The weather was amazing during winter and the people are super nice.
MD: What is the best meal you've eaten while traveling or on a travel assignment? 
AJ: Wing Lei in Las Vegas. Best place I have ever eaten!! Duck, duck, duck!
MD: Do you stay connected with traveler friends you've met throughout the years? 
AJ: Absolutely! I love to keep in touch and visit friends!
MD: When traveling, are you a podcast or playlist kind of gal? What's are your favorite things to listen to? How do you stay entertained during long travel hours? 
AJ: I am a mixture of both. My friend has this podcast called "Unconformed" and they talk about diversity and I love it. I also listen to all kinds of genres when I travel. Literally go from country to "Wicked the Musical." I feel like having a little bit of everything keeps things entertaining.
MD: What's one thing you can't live without while traveling?
AJ: My pillow!
MD: How do you celebrate Nurses Week? How have hospitals and other facilities you've worked in recognized Nurses Week? How do you like to be recognized?
AJ: I celebrate Nurses week by going out to a nice dinner and buying a new set of scrubs! Hospitals usually give us food during Nurses Week. I think it is fun to be recognized just because it feels nice to know that people appreciate us.
MD: What are ways the community can support nurses, not only during Nurses Week but all year long?
AJ: I thought that it was really special to see parades of cars drive around the hospital last year to thank us for our service. I remember coming out of a really hard day of work one night and seeing chalk drawings on the ground and that just made my day! Just knowing that people appreciate us and see how much we put into our jobs makes everything so rewarding.9
MD: Describe a challenging moment during your nursing career. Describe a rewarding moment during your nursing career.  
AJ: This past year has been by far the hardest and most challenging year of my nursing career. I have seen too many people die. At times, I had a patient die every day I worked and that was not easy. As nurses, we are really good at compartmentalizing. We put our feelings aside and move on and keep taking care of our patients during the day. But during this past week, I have seen how my loving and touching care has helped families in their grieving process. I have realized how much my care and kind words mean to those who are suffering.
MD: How do you feel you make an impact as a nurse? How do you feel nurses in general make an impact? 
AJ: I feel like by going above and beyond for my patients I make a difference. By advocating and providing the best care possible, I can help my patients get better and make it out of the hospital. I think nurses are the real hospital heroes. We take care of our patients at the bedside and we care for their every need. We know the most about our patients and families and to me, that makes all the difference.
MD: How has COVID changed your life as a traveling nurse? What has the past year looked like for you?
AJ: The past year has been very intense. As an ICU nurse, I have seen too many people die. It has been hard to see families suffer by not being able to be with their loved ones. At first, I was not excited to be a COVID nurse, but it became the norm everywhere I traveled to. At times I felt really helpless; COVID is still so unknown and not being able to provide a cure to my patients has been very frustrating.
MD: How do you manage a work/life balance?
AJ: I am currently in Nurse Practitioner school and in a long-distance relationship so managing work and life can be very hard. I try to plan "me time" as much as possible by traveling to new places or going to eat at a new restaurant.
MD: What advice would you give to nursing students, recent grads, or your past self? 
AJ: Start nursing school early! Get your 2 years in and start traveling!
If you're considering a traveling medical career, there's no better time to get started than now. But, don't start the journey alone! With you in mind, Fusion Medical Staffing gives you the power and support to take that next step as a medical traveler. Start now and explore our open positions to see where your adventure could begin!