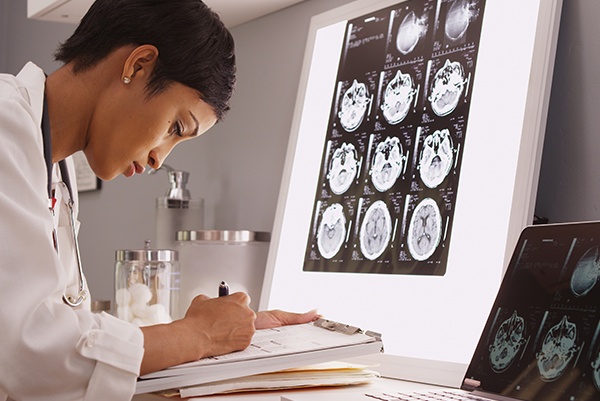 Let's think back to a time before radiology existed. Medical professionals were unable to see what was going on in the bodies of their patients, resulting in a lot of medical guesswork, i.e. - exploratory surgery! And who wants someone poking around in their bodies without the detailed knowledge of what, specifically, they are looking for? (Nobody's raising their hand, right?)
Think about it. A serious example: breast cancer. There was no way to diagnose this disease until the mass or lump could be tangibly felt through the skin and tissue. By that time, it was usually too late to attempt a logical cure.
Medical imaging has become essential today in diagnosing illnesses. Nearly every health care provider, regardless of specialty, relies on radiology technologists to produce high-quality medical imaging for their patients. Rad techs are vital, with their experience and expertise to create the images and provide the best result for patients.
...and Fusion wants to help place them.
That's right…
We've added a Radiology department!
We like to call them "rad" because it's a good abbreviation and… well, they are rad. Stellar, in fact. (But that one doesn't go with our play-on-words very well.)
Fusion's new radiology department just launched. So, you wanna know the details, right? Because YOU are a rad tech, or you know a rad tech, or you need a rad tech? Here you go:
MODALITIES & REQUIREMENTS
Xray Tech: Registered ARRT R, hospital experience
CT Tech: Registered ARRT R, registered CT (optional), hospital or outpatient experience, equipment experience: GE, Siemens, Toshiba, Phillips
MRI Tech: Registered ARRT R, registered MR (optional, highly preferred), hospital or outpatient experience, equipment experience: GE, Siemens, Toshiba, Phillips
NucMed: Registered ARRT N, registered NMTCB
Mammo: Registered ARRT M, proof of 200 scans, digital training certification, equipment experience: GE, Siemens, Toshiba, Phillips, TOMO experience
Ultrasound
Echo: Registered by ARDMS, subregistry RDCS AE or PE, adults and Pediatric Echo
General: Registered by ARDMS (AB, OB or BR)
Vascular: Registered by ARDMS, RVT subregistry
We have a lot of great jobs available, so get in touch! Check them out by clicking the banner below: