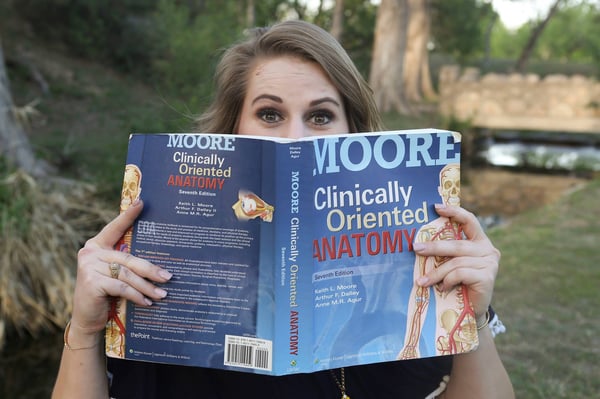 Hey fellow future travelers!
My name is Alex, and I am from a small town in south Texas called Goliad. I'm a graduate of Texas A&M University and then took on the challenge of PT school.
For those of you that are dealing with the ups and downs of PT school, IT IS POSSIBLE! KEEP GOING! PT school is one of the biggest challenges I have ever gone through in life thus far. There are immense amounts of stress, studying, and coffee throughout those 3 years. However, it's been a dream of mine to become a therapist since my freshmen year of high school. (Talk about a long time ago!)
My first experience with therapy was after my first ACL reconstruction. My passion for therapy grew throughout the years, after I had two additional ACL repairs. I spent hundreds of hours shadowing and volunteering in community clinics and hospitals.
A residency was logically the next step in my dream of working for a professional sports team, so I had planned on doing a residency right after graduation; however, I struggled throughout PT school with stress, anxiety, and a variety of health issues. God had different plans for me!
I am very much a world traveler. I love seeing new places, love new experiences, and love traveling. I decided that I should take a break from the 20 consecutive years of schooling and begin my career in travel therapy instead. I still have a dream of working for a professional sports team and completing a residency in the realm of sports medicine someday, but sometimes a break from schooling is much needed.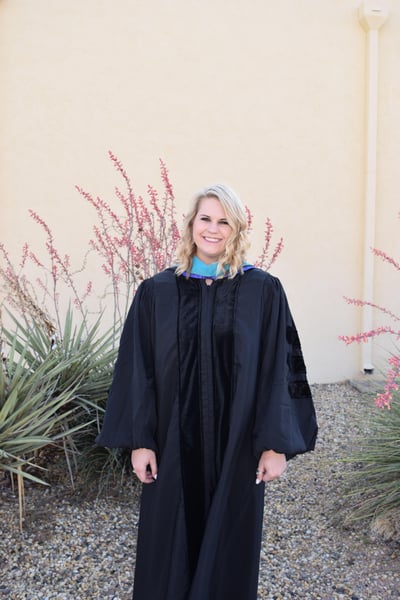 Deciding to take a traveling job was not without its reservations. I am a very family-oriented person, and a people person. So I wasn't quite sure how my family would respond to my traveling job. Being a first time traveler, moving around the country without knowing anyone can get lonely. Personally, I felt that I needed to dive in and travel after graduation, so that I could gain a feeling of independence as I tackle this new adventure of adulting. My family did support my decision 110% and encouraged me to take the job. They felt now is the best time to travel, while I am young and single.
The Texas A&M network is amazing! It showed me the benefits of traveling as a new grad, and allowed me to connect with Maddie at Fusion to learn all about the realm of travel therapy. Maddie was 100% transparent with me in teaching me about Fusion, the pros and cons of traveling, benefits, pay, and how to work with a recruiter. After months of phone calls back and forth and answering hundreds of my questions, Maddie put me in contact with my recruiter, Lauren. I honestly couldn't of picked a better recruiter. Maddie did an amazing job getting to know me. She placed me with someone who has a similar personality, who is willing to help me 24/7. (Seriously, I text her all the time.)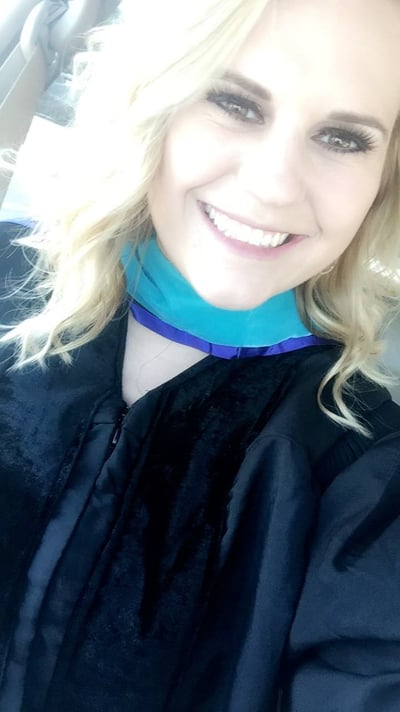 I put my complete trust in Lauren to find me the perfect first position. After all, this is what she does for a living. I want to have the best experiences possible in my traveling career and would love to see new and interesting places, so I told Lauren to run with it. I had given her a few places I was interested in, however I told her I was willing to go just about anywhere. I did give a ranking list of settings I am interested in, and the ones I'm not quite comfortable with yet. She found me the perfect first position. I will be traveling to Springfield, Colorado as a "floater" in an acute, inpatient, outpatient, and home health setting. This honestly couldn't be any better for a first traveler!
I am excited for my first experience as a travel therapist. I'm even more excited to begin this journey with Fusion, and with you, my fellow readers! I hope this blog series will be a way to give you insight on traveling, my experiences, and my journey as a new grad traveling therapist.