"I am inspired by the fact that, in golf, perfection is never going to be attained and the chase for the best I can be and the best I can get out of my students is never ending."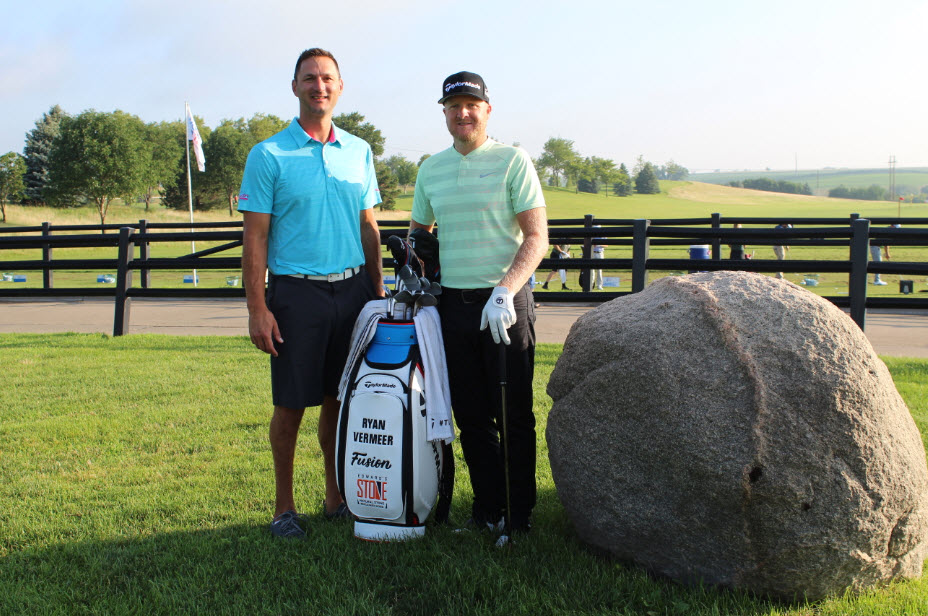 Ryan Vermeer, Director of PGA Instruction at Happy Hollow Club, is no stranger to Fusion's motto of "work hard, play hard." While he has participated and walked away with being the states first PGA Member to win a Championship title, he is gearing up again to participate in this years Pinnacle Bank Championship tournament that starts today. Ryan has been a key player in golf throughout majority of his life and Fusion is proud to be one of his sponsors.
So, in true Fusion style, we wanted to welcome Ryan to the family and get to know him better!
Fusion's core values truly are the root of our culture and those words we hold dear to our hearts; Humble, Driven, and Positive Attitude. Ryan shares those same beliefs.
"I very much believe that... I feel strongly that successful golfers need to be humble and be able to roll with the punches. Being an individual game where you are reliant on only yourself to perform at your best it is essential to be driven. Golf at any level, but especially at the competitive level, can take one on a roller coaster ride, and thus, maintaining a positive attitude is super important."
Ryan also feels that staying true to those beliefs has helped him find success as a professional golfer giving him experience and the willingness to finally stay patient on the golf course. This is something that comes with time and dedication.
When Ryan is not working hard on the golf course or perfecting his "hole-in-one" shot, he enjoys spending time with his family and watching his kids participate in their various activities. However, his days don't just end there. Ryan also gives out a number of free lessons as gifts for tournaments and raffles throughout the year.
"I am also a part of PGA Hope and will look forward to teaching military vets and other individuals who have been affected by limb loss and other traumatic injury."
We needed some insight on Ryan's personality. So we asked him the most important and toughest question of all...
If you had an entrance theme song for when you walk out on the golf course, what would it be?
"Not sure I could pick just one song, but I gotta think it would be a rap song. Lots of good ones to choose from that get the juices flowing!"
Ryan was also interviewed by Bri Melton of WOWT Channel 6 News and his story can be viewed here.