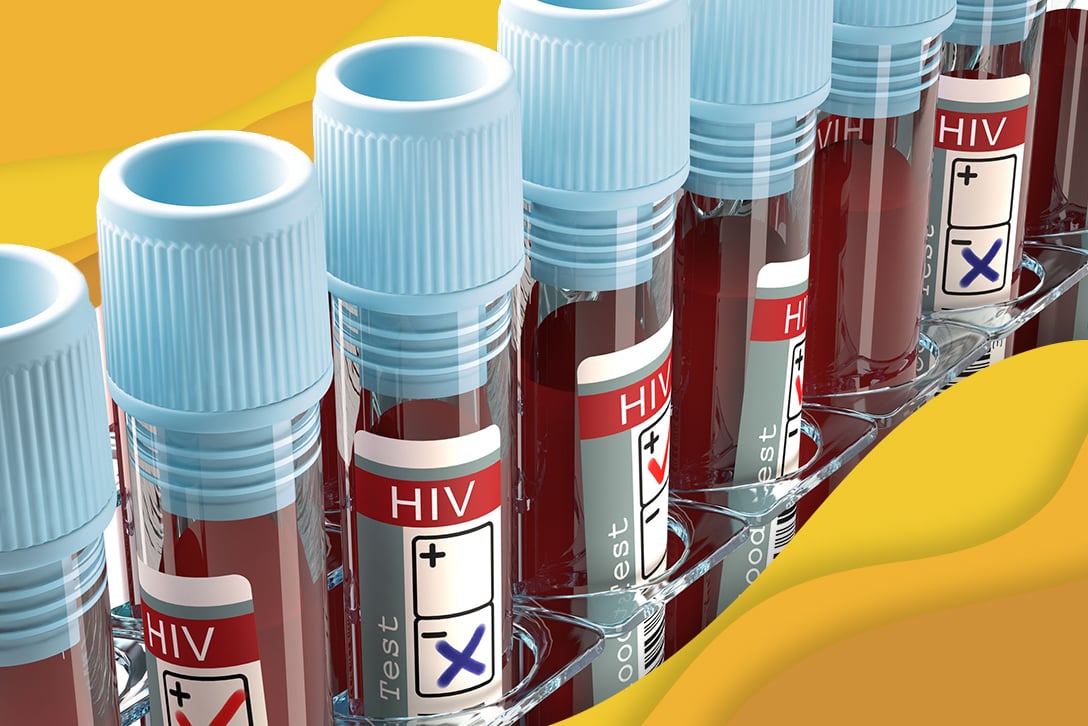 Scientific efforts have greatly contributed to HIV and AIDS prevention and treatment over the last ten years. There has been progress in finding alternative treatments with better preventive efforts and more effective drugs that could lead to a cure. Providing the best care for those diagnosed with HIV and AIDS leads to longer lives. How can healthcare professionals infuse quality patient care into their routine for their HIV and AIDS patients?
Patient Care and Progress for Those Diagnosed with HIV and AIDS in the Past Decade
Breaking down HIV and AIDS stigmas
HIV and AIDS stigma and discrimination have unfortunately existed for as long as these viruses have developed. This stigma can be defined as the negative attitudes and beliefs about people with HIV and AIDS and is a form of prejudice. This prejudice includes the belief that only certain groups can get HIV and AIDS, making moral judgment that people deserve to get these viruses because of their life choices.
HIV and AIDS discrimination is defined as the act of treating those with HIV and AIDS differently than those without these viruses. These examples include:
A healthcare professional refusing to give care to a person with HIV or AIDS
Refusing casual contact with a person who has HIV or AIDS
Socially isolating a person because they have HIV or AIDS
Referring to people with HIV or AIDS in derogatory labeling
The fact is, HIV and AIDS doesn't make people any less deserving of social interaction, quality of life, or of quality patient care.
The evolution of HIV treatment
Pre-exposure Prophylaxis (PrEP) is a widely known drug used as a prevention strategy for those who are at risk of developing HIV. The U.S. Food and Drug Administration (FDA) approved PrEP in 2012 as an anti-HIV medication to reduce the risk of becoming infected and lower the chance of the infection developing in the body for at risk individuals. It combines two medicines: Emtriva (emtricitabine or FTC) and Viread (tenofovir disoproxil fumarate or TDF) in a once daily pill form.
Other drugs are currently being studied for PrEP treatment to provide a wider variety of options. Trials are in progress to find out more on their effectiveness, although they haven't been FDA approved pr proven to be effective yet. These drugs include maraviroc (Selzentry or MVC), rilpivirine (Edurant), dapivirine (TMC120), and tenofovir (tenofovir disoproxyl fumarate, TDF, or Viread).
In 2020, the FDA approved a new antiretroviral drug, Rukobia (fostemsavir), which can be taken by HIV-diagnosed adults who cannot use other HIV therapies due to drug intolerance and safety concerns, or whose infection has developed resistance to other treatments.
In a press release from July 2020, deputy director of the Division of Antivirals in the FDA's Center for Drug Evaluation and Research, Jeff Murray stated, "This approval marks a new class of antiretroviral medications that may benefit patients who have run out of HIV treatment options. The availability of new classes of antiretroviral drugs is critical for heavily treatment-experienced patients living with multidrug resistant HIV infection—helping people living with hard-to-treat HIV who are at greater risk for HIV-related complications, to potentially live longer, healthier lives."
HIV is now able to be detected within weeks of exposure. Early detection leads to more positive health outcomes for HIV-positive patients, near-normal life spans, and can also prevent further transmission to others. When HIV goes untreated, it can turn into AIDS within 8-10 years and can severely damage the immune system. Thanks to more developed antiviral treatments, most people with HIV in the U.S. today do not develop AIDS.
People with HIV are living longer
Thanks to effective antiretroviral drugs, more people with HIV are living longer and healthier lives. The demographics of HIV-positive people have shifted in the last decade as a result on HIV treatments and preventions. According to the CDC, an estimated 1.1 million people were living with HIV in the U.S. in 2015. An estimated 38,739 people were diagnosed with HIV in the U.S. in 2017. The number of new HIV diagnoses dropped 9 percent from 2010 to 2016. However, most deaths in HIV-positive people are connected to late detection of HIV and regardless of scientific progress, HIV infection disproportionately affects some groups, such as African Americans and gay and bisexual men. It's important to maintain progress in treatments and a possible cure for HIV.
We're closer to a cure
In a study published in the journal of Scientific Reports, scientists are using a new method to find a possible HIV cure through genetic code inside cells. The Cas9 protein in a patient's blood is modified to recognize genetic code inside HIV cells, which then is isolated and removed through an enzyme. Then, the virus-free blood is injected back into the patient. Additionally, scientists have found an HIV antibody from an infected patient. According to the National Institutes of Health, this antibody, named N6, neutralized 98 percent of tested HIV isolates and 16 of the 20 strains that are resistant to other antibodies.
Quality patient care for HIV and AIDS patients
Being recently diagnosed with HIV is difficult. Support and assistance is needed, not only from the family and friends of HIV and AIDS patients, but from the healthcare professionals who help with treatment and care. Quality patient care doesn't just help the emotional health of those diagnosed, but is essential to help patients adhere to treatments that keep the virus under control and prevent it from escalating. It should go without saying that those diagnosed with HIV or AIDS should be treated with the same great quality care as other patients. Unfortunately, patient care can suffer due to previous stigmas and misconceptions of HIV and AIDS. You can help diminish stigma and prejudice by listening to what patients have to say about their condition, learning about HIV and AIDS, encouraging and supporting treatment and medication, and raising awareness to others.
How to raise further awareness and education on HIV and AIDS
Everyone can help end HIV and AIDS stigma in our everyday lives by leading others with supportive behaviors. The Let's Stop HIV Together stigma scenarios can provide tips on what to do when you come across stigma. Talking openly about HIV and AIDS can help normalize the topic too. A dialogue can help provide opportunities for education to minimize and avoid misconceptions. It's also important to be attentive of how you speak about HIV and AIDS. The Let's Stop HIV Together stigma language guide can help.