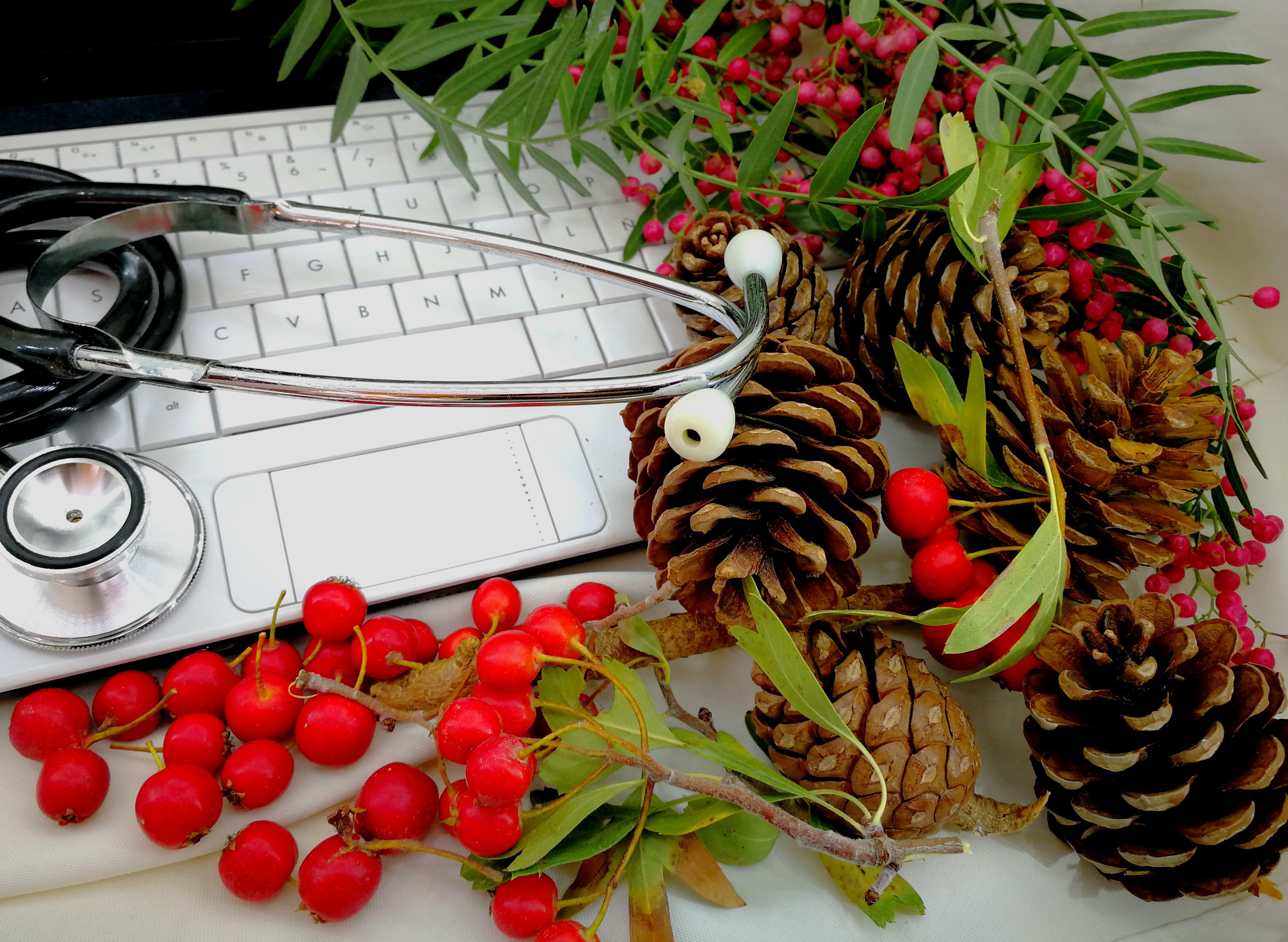 Over the holidays, you can count on very few places to be open. A quick search of "what's open on Christmas" shows that that many of us have had a moment of questionable panic, taking to the internet to solve our problems of a burnt holiday meal, forgotten grocery item, or an unexpected house guest we didn't shop for.
And yet, the hospital is always open. Eternally. Forever.
It's like a casino, only those bright lights are bouncing off of stark hospital room walls and not a Vegas marquis. Viva Las Hospital? Well, no. It's not exactly fun spending your free time in the hospital, is it? Nobody is rockin' around the Christmas tree in the ICU, because let's be honest...
...nobody wants to be in the hospital over the holidays.
But what about those patients that are stuck spending their holidays in the hospital? If you're a medical traveler or hospital staff, you may be losing out on your holiday spirit when you're scheduled to work a holiday shift, but patients are also missing out on their holiday fun. Not to mention, their family and friends visiting them in the hospital weren't exactly planning on their perfect holiday party being there. The bottom line: patients notice you... and they're happy you're there with them during the holidays.
Patients are grateful you're working that holiday shift.
Each Christmas, nurses and hospital staff sacrifice their time and balance their work schedules, often giving up their own Christmas plans to help their hospital patients. Most doctors who are working on Christmas make their rounds in the morning so they can head home for the holiday with their family. Nurses and other healthcare staff, they're in it for the long haul. They put in full or extended shifts to care for patients who are spending their holiday time in the hospital. ER staff? They're there too. The lives of a medical team are dedicated to helping others, and that means 365 days a year, 24/7.
Nurses are always needed over the holidays.
While spirits may be at an all time low when you're working in the hospital over the holidays, your presence is very much needed. You can be a great comfort to someone spending their time cooped up, ill and just generally not feeling that wonderful holiday spirit
...And thankfully you're there! Can you imagine a world where the hospital shuts down on a holiday? A study from the Utah Department of Health shows a spike in ER visits on bad winter air days, and previous research has shown a link between heart problems and sever weather in winter.
Sickness, accidents and illnesses wait for no one! They don't exactly take a vacay the way that a lot of people do during these winter months, so having a hospital staff during the holidays is detrimental to the health of the public.
Traveling medical professionals helping out their perm staff.
If you're a travel nurse working during the holidays, or a traveling medical professional in another division, you often are filling in for perm staff. This includes holiday shift scheduling too. You have an advantage of working where you want and when you want all year, so sometimes taking on that holiday shift is a trade off. Think of it this way: you're helping perm staff take time off to spend with their families over the holidays, and you get the privilege of spending time with your patients, making everyone's holiday extra special.
By the way, a bonus to working that holiday shift means there's more one-on-one time at work. Even with an influx of hospital patients on the holidays, facilities aren't as heavily staffed in certain divisions. If you're looking for a moment to shadow a mentor or get some extra learning in your corner, holiday shifts could be the perfect opportunity to get some one-on-one time with your mentors and schedule hands-on learning with your fellow coworkers.
Raising holiday spirits... wherever you are.
As the famous saying goes, "There's no place like home for the holidays." And staying home is exactly what people are doing, even when they should be hospitalized. In fact, hospital emergency rooms see more on an influx during the July 4th holiday than during winter holidays, nearly double than other days of the year. That's because people tend to deal with fireworks and burn-related injuries during that time, but tend to delay their care and symptoms around the holidays, avoiding doctor visits, ignoring symptoms that cause discomfort, and hoping that illness will pass without need for care. It seems like everyone would rather be home regardless of how they're feeling, but for those needing emergency care and for hospitalized patients and healthcare workers, home just isn't an option sometimes.
So how do traveling medical professionals give back during the holidays? For one, a positive attitude goes a long way to helping your patients feel happy and cared for when they're not well and missing out on the festivities of the season. When you give off that holly jolly vibe, your patients feel it, and will make the most of the season with you while you're there.
Finding a new way to celebrate the season.
Sure, you're probably thinking of the holiday traditions you have with your family, and how your holiday shift schedule is throwing a big wrench into your perfect plans. Instead of focusing on what you're missing out on during the holidays, rearrange your mindset, and make the most of your holidays in the hospital. Start a new tradition with yourself. Decorate the hallways. Bring gifts to your patients and coworkers. Share something delicious in the break room. By changing the way you think about where you spend your time and energy, you're shifting your holiday spirit into something more... giving back. Give yourself a whole new reason for the season while you're working your holiday shift.
Another way to shift your mindset is to think of pediatric care. Children feel the magic of the holiday season a lot deeper than adults do. It's an exciting time with a lot going on, a lot to do, and a lot to be a part of! So a child spending their holiday time in the hospital can get lonely and really dampen their spirits. Your care and time goes a long way to helping them feel loved and special during the holidays. They need that magic and hope back, and you're there to give it to them.
In a perfect world, nobody would need to be in the hospital, especially around the holidays. But life happens and some of that includes illness or accidents at any given time. Medical care is essential. Hospitals are essential. And so, these essential needs must be met, day or night, holiday or not, even when everyone else is cozy on the couch, sipping drinks and sharing stories with their loved ones.
Whether you're voluntarily working that holiday shift this year, or you lost the office lottery this time around, your time and efforts are so appreciated by your patients and their families. With a little cheer, working during the holidays is what you make it... a season full of kindness and gratitude.