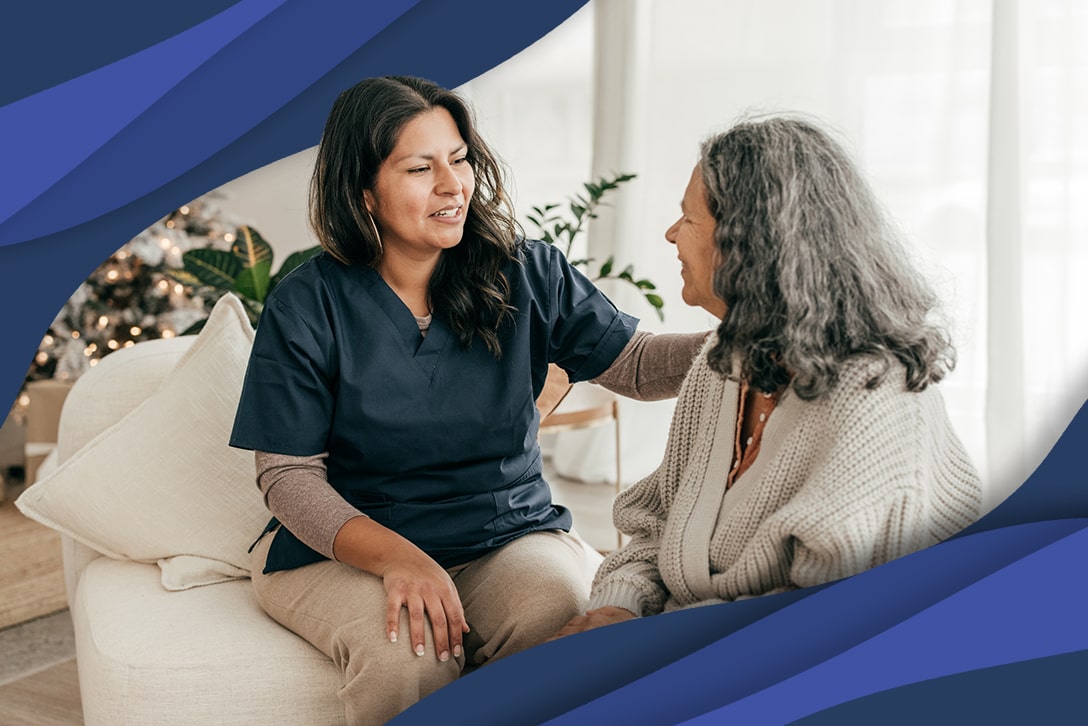 The worst part about the holidays is that very few places are open if you need to pick up last-minute goodies like disposable plates or ready-baked desserts. And yet, hospitals and other medical facilities always keep their doors open.
It's hard to feel the holiday spirit in the intensive care unit (ICU), because we probably don't prefer to be in the hospital over the holidays.
But what about patients that have no choice but to spend their holidays in the hospital? It might not exactly be your first choice to work a holiday shift, but patients are also missing out on the fun, and they appreciate that you're there to spend the time with them.
Patients Are Grateful You're Working That Holiday Shift
Each holiday, nurses and allied health professionals sacrifice a little more to go the extra mile for their patients. As you may know from personal experience, many nurses and other healthcare staff put in full or extended shifts to care for patients who are spending their holiday time in the hospital, clinic, or other medical facility providing care. The lives of a medical team are dedicated to helping others, no matter the date.
A traveler's gift to perm staff
If you're a travel nurse or allied health traveler working during the holidays, you might be filling in for perm staff. You have the advantage of working where you want and when you want all year, so sometimes taking on that holiday shift for a staff nurse is a trade-off. Think of it this way: you're helping perm staff take time off to spend with their families over the holidays. In return, you get the privilege of quality time with your patients, making everyone's holiday extra holly and jolly.
Another bonus to working that holiday shift means there's more one-on-one time at work, both with patients and mentors. Even with an influx of hospital patients on the holidays, facilities may not be as heavily staffed in certain divisions. Take advantage of these holiday shifts and shadow a mentor or get some extra learning in your corner. It could be the perfect opportunity to get some one-on-one time with your superiors and schedule hands-on learning with your fellow coworkers.
Spreading holiday cheer
As the famous saying goes, "there's no place like home for the holidays." And staying home is exactly what people are doing, even when they should be hospitalized. Patients tend to delay their care around the holidays, avoiding doctor visits, ignoring symptoms that cause discomfort, and hoping that the illness will pass on its own. But for those needing emergency care and for hospitalized patients and healthcare workers, being home isn't always an option.
As cheesy as it sounds, a positive attitude goes a long way to helping your patients feel happy and cared for when they're unwell and missing out on the festivities of the season. When you give off that cheerful vibe, your patients feel it, and they'll be inspired to make the most of the season with you while you're there.
"Patients are extremely appreciative of the medical and nursing staff that are stuck working [during the holidays]," said Danielle, RN. "No patient wants to be in the hospital on a holiday either, so a smiling face and positive attitude from the staff always makes a huge difference, and that in itself can be very rewarding."
Celebrate what matters to you
Instead of focusing on what you're missing out on during the holidays, rearrange your thinking, and make the most of your holidays in the hospital. Start a new tradition with yourself. Decorate the hallways. Bring gifts to your patients and coworkers. Share something delicious in the break room. Your options are endless.
By changing the ways you think about where you spend your time and energy, you can shift your holiday spirit into something much more and give back to people who need it most. And isn't that truly what the holidays are all about?
Life happens unexpectedly, including illness or accidents. Medical care is essential. Hospitals are essential. You are essential. And so, these crucial needs must be met, day or night, holiday or not.
Whether you're voluntarily working that holiday shift this year or you lost the workplace lottery this time around, your time and efforts are so appreciated by your patients and their families. With a little cheer, working during the holidays is what you make it. Why not make it a season full of kindness and gratitude?