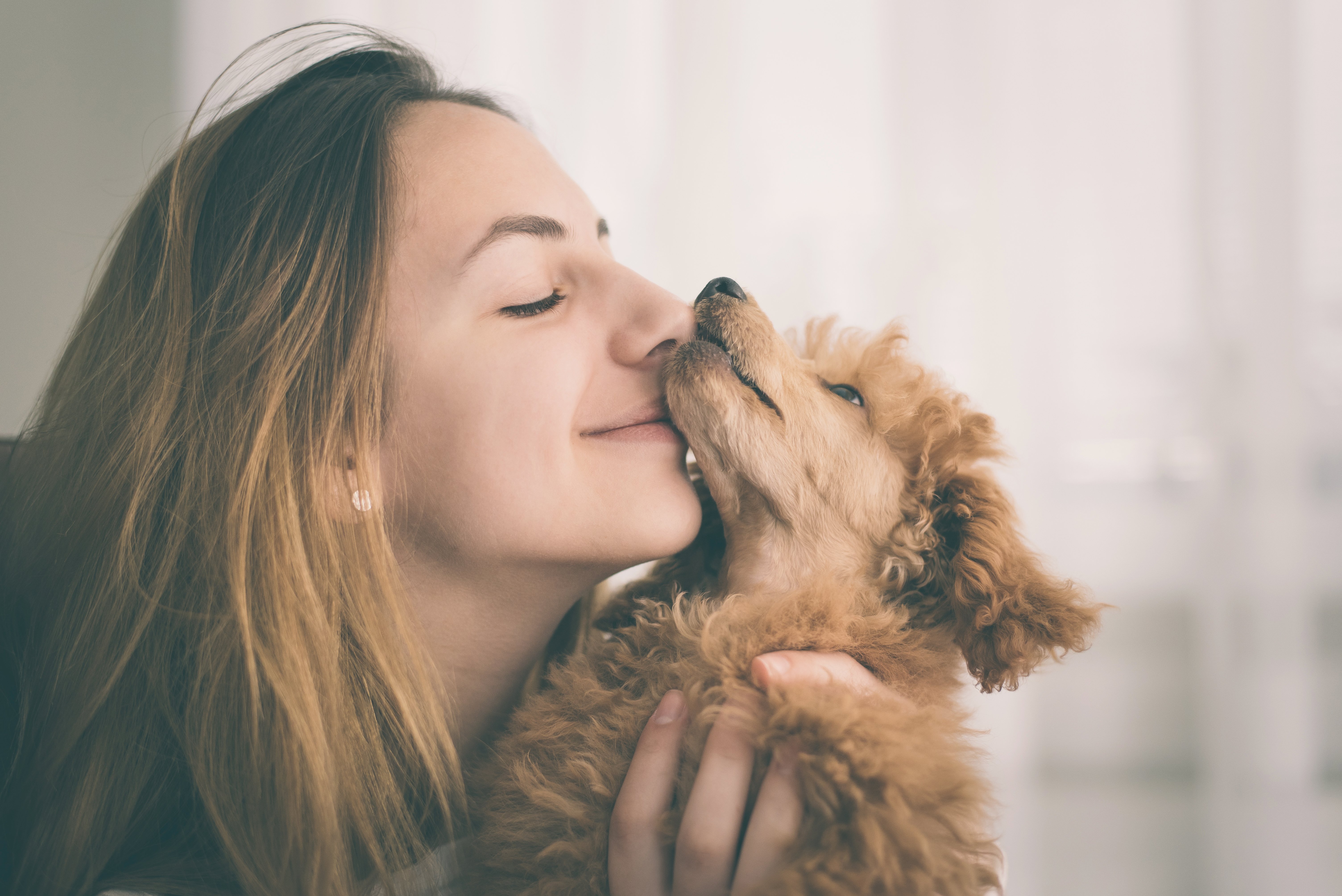 Now for some news that makes us all feel a little more warm and fuzzy….
Pet adoption is at an all-time high! In a time where social distancing and staying home are the norm, many people, including travelers, are looking for the companionship of a furry friend. Even before COVID-19, traveling medical professionals found comfort in the company of a pet to travel with.
Now that some of us have the extra time at home, we're opening our doors to more responsibility, companionship and love. After all, more time at home means more time to bond with a new pet, and more time to train and integrate your new pet into your household. You finally get that "pet-ernity" leave you've been wanting!
Pet Adoption During The Pandemic: How Traveling Medical Professionals Can Help
Helping shelter animals during COVID-19
The pandemic hasn't just affected people all over the U.S., but the pets and animals that rely upon us for care and help. The Humane Society launched the COVID-19 Relief Fund to help animal shelters nationwide, animal rescue groups and other organizations, with the main goals of connecting people with pets and assisting in keeping people and their pets together during the pandemic. The relief fund is used to help provide food, veterinary care, and other animal care supplies and cover costs for animals during COVID-19. They have an interactive map showing where the funds have been allocated across the U.S.
Additionally, people are stepping up to adopt and foster now more than ever. According to an article from CNBC, the American Society for the Prevention of Cruelty to Animals saw more than 600 people complete online foster applications for its New York City and Los Angeles foster programs between March 15 and March 30 and the ASPCA saw almost a 70% increase in fostered animals compared to the same period in 2019.
What's happening in cat cafes?
While the pandemic has left cat cafes empty and closed, it's good news for cat residents everywhere. In a recent article, Philadelphia cats from the Kawaii Kitty Café and Le Cat Café are being scooped up for their "furever" homes and for fostering during the pandemic. Saloni Dalal, Le Cat Café manager said, "A lot of people are coming out and asking about fostering and adopting. They're actually reaching out more than before."
While animal rescues are usually allowed to stay open as essential businesses during the coronavirus outbreak, pet businesses and groomers were closed.
Companionship for medical travelers
Medical travelers can help by adopting pets too. For those thinking about travel nursing with pets, it's worth considering. Pet adoption makes a positive impact on you, your new pet, and the facilities caring for these animals. These overrun shelters, fostering and adopting pets during COVID-19 helps overrun shelters continue with their work, frees up space to take in more animals, and have the resources to care for pets still waiting to be adopted.
Now during COVID-19, pet adoption rates are at an all-time high. In fact, humanesociety.org says that now is the best time to adopt a pet to reduce the tension on shelters and to free up resources for other potential animals needing medical care and a place to stay.
Adopting a pet has many benefits:
You are saving a (pet) life and giving an animal a second chance.
You're helping in the eradication of puppy mills and overrun facilities.
Pets can improve your health and makes you happier, by offering their companionship and love, especially during the pandemic.
Pets help provide mental and emotional security to kids.
Generally, animals at the shelter are trained, which saves time and effort in training.
Pets give you unconditional love and companionship.
Pets need post-pandemic care.
According to an article from CNBC, animal rescues all over the U.S. saw an increase in adoptions and fostering in the beginning of COVID-19. However, continued adoptions and animal rescue efforts will be facing difficulty post-pandemic. Spay and neutering, vaccinations, and vet visits that are nonessential are restricted, putting a wrench in rescuing operations.
This means, if you've been on the fence about adding a pet to your family, now is the time! Remember that fostering or adopting a pet during COVID-19 is a unique circumstance. The coronavirus pandemic and social distancing may seem like it's a long time, but in the scope of you and your potential pet's life, it's just a short time and a great opportunity to build a strong bond. Adopting a pet is a lifelong commitment and a lot of responsibility, so make sure the pet you're adopting will fit into your life during and after quarantine. If you're headed to a new assignment every 13 weeks, make sure that travel life fits with your new pal and that you have the time and resources to take care of them once COVID-19 eases.