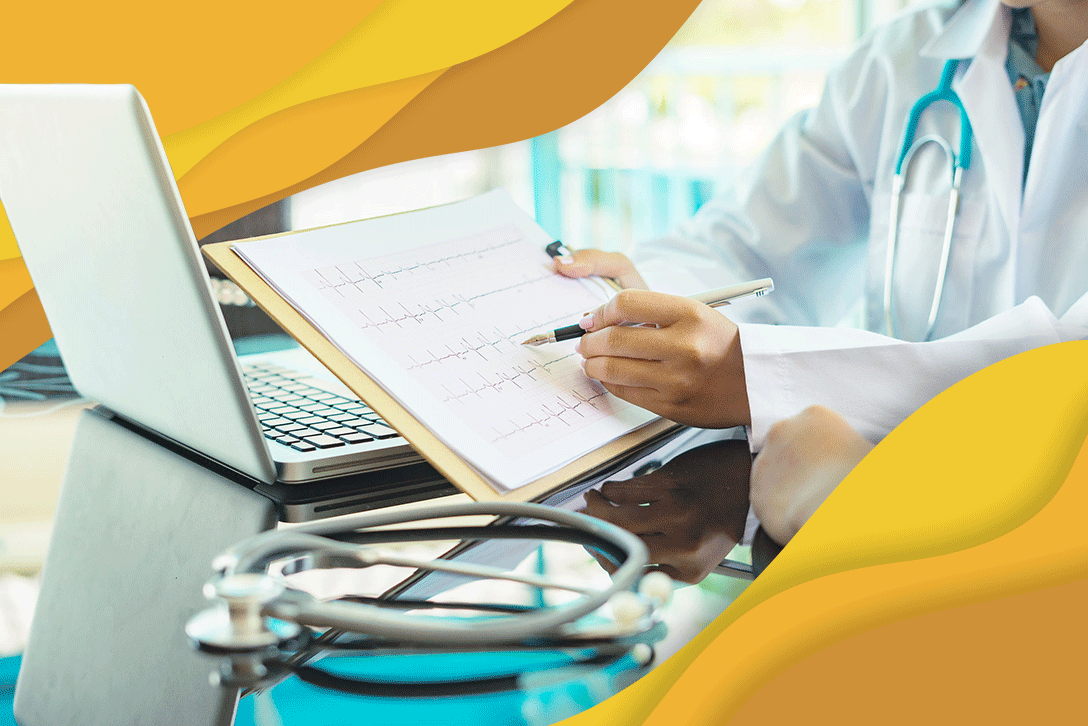 One of the most discussed topics of the COVID-19 pandemic is how it has gravely affected the U.S. healthcare system. The outbreak vividly highlights the fact that no country has a one hundred percent fail-safe healthcare system. In most countries, particularly in the U.S., the COVID-19 pandemic has accelerated the rise of numerous healthcare trends, having significant impacts on healthcare professionals, patients and everyone in general. The pandemic has shone a light on what has needed reform in healthcare, what has changed in healthcare during the pandemic, and what will still stay trending.
Positive Changes in Healthcare That Came From The Pandemic
Urgent care pediatrics
With new discoveries still being made about COVID-19, it is still unclear how susceptible children are to the infection when compared with adults and how effective the transmission is in children when compared to adults. However, the outbreak of the pandemic resulted in putting some measures in place after the stay-home order.
In the early days of the pandemic, there was a decline in outpatient pediatrics hospital visits, which implied that fewer vaccine doses were administered and as such left children exposed to being infected with diseases that are normally vaccine-preventable. Because of this, healthcare professionals were mandated by the CDC to identify children who might have missed their "well-child" visits or vaccinations and schedule in-person appointments. This put more of a spotlight on keeping children healthy, resulting in other positive pediatric healthcare trends, such as:
Using telemedicine for pediatric visits that do not require in-person physical presence
A focus on scheduling well-child visits at specific times
Pediatric healthcare professionals placing more focus on educating children and their families on measures to prevent infections
Considering how effective these new healthcare trends in pediatric healthcare have been so far, it is expected that they will likely stay trending post-pandemic.
A rise in Telehealth / Telemedicine
Despite the challenges and crises that the COVID-19 pandemic has posed to the healthcare system, one positive takeaway from all these is the fast rise and adoption of telemedicine. Telehealth is a fast-growing healthcare trend. It's not exactly a new concept; it has been in existence for a while, but people have been slow to embrace its use for numerous reasons. Some people have minimal access and technical limitations that prevent them from fully adopting telehealth into their daily lives. Telehealth basically offers healthcare professionals the chance to deliver healthcare at a distance without having to come in physical contact with patients. With the practice of physical distancing still in effect and the likelihood that these practices will still continue, telemedicine creates the chance to have continued access to healthcare at a distance, thus reducing the need for in-person visits to the hospitals. As a result, this healthcare trend limits in-person visits to patients who absolutely need them for clinical and physical exams, and to those who don't have access to telemedicine technology, giving them first priority to the in-person healthcare they urgently need and allowing for swift access to telehealth for those who may not need an in-person visit, but need care in a timely manner. Growing adaptation to telehealth looks positive for patients and healthcare professionals moving forward.
Home health services vs. nursing home facilities
Home health services have always been an important part of the healthcare system and is useful when elderly patients prefer to remain at home instead of going to a nursing home facility after being discharged from the hospital. The value and effectiveness of these services are even now more appreciated with the outbreak of COVID-19. The pandemic has had devastating effects in a lot of nursing homes, and with the elderly being more at risk, many of these facilities have become a dangerous hotbed for the virus. Home healthcare allows healthcare professionals and caregivers to keep their patients healthy and safe at home—a trend that will result in increased demand for home health jobs, thus opening more opportunities for traveling healthcare professionals as more people will see value and safety of this job.
Increasing the disaster healthcare workforce
The healthcare workforce is mostly always in the frontline of disasters – whether manmade, pandemic or natural disasters. During disasters, all available resources are needed to further help the healthcare workforce. The COVID-19 pandemic has shown that there is room for improvement in the nation's healthcare sector; both in the prevention of diseases, as well as being prepared for unfortunate disasters. Naturally, healthcare professionals are trained to respond to these things. Being equipped to do that depends on the measures taken to keep our healthcare workers safe, such as providing personal protective equipment (PPE), the personal risks they consider, and the overall value healthcare professionals see in their job. With most disasters, a high percentage of victims usually come from minority, underprivileged, homeless and chronically ill populations. A way to address that problem is by providing enough resources to ensure that facilities locate the people in these categories, instead of expecting them to find their way to hospitals and clinics.
The shortage in healthcare workforce was obvious when, at some point, limited testing was being conducted and contact tracing became difficult as the number of new COVID-19 cases increased daily. One emerging healthcare trend during this viral outbreak that could continue post-pandemic is the adoption of the Uniform Emergency Volunteer Health Practitioner Act (UEVHPA) by many states, which permits out-of-state healthcare professionals to work once their licenses are verified. This isn't the first nor the last disaster we will see. Learning from our shortcomings and increasing the healthcare workforce during emergencies will put everyone in a better position to give and receive care during a crisis.
Health campuses with a community experience
The idea of large hospitals turning into health campuses is on the rise. This new healthcare trend will allow healthcare professionals to provide a structured community experience relating to healthcare services such as: elderly care, housing for healthcare professionals and employees, health clubs and fitness facilities, complex care. Health campuses provide additional services while still connecting the hospital's existing brand(s) and essentially act as an environment where wellness lifestyle and healthcare meet. With this model currently in progress in many medical facilities across the country, it's expected that many more large hospitals will join the trend.
More drug manufacturing in the U.S.
According to the Food and Drug Administration (FDA), only 28 percent of the factories that make active ingredients for pharmaceuticals for the domestic market are located in the U.S. The COVID-19 pandemic, more than anything, has highlighted the danger of the U.S.'s dependence on other countries to supply and manufacture prescription drugs and their ingredients. There was a time when large percentage of drugs were manufactured domestically until recent years when a lot of drug-manufacturing companies moved overseas to countries like India and China. Overseas drug manufacturing brought tax incentives and cheaper labor, but there have been instances of shortages in drugs and medical supplies since the outbreak of the pandemic due to border closures, change in exportation policies, and work interruptions. In the last few months there have been talks about lawmakers confronting this problem and will hopefully continue to find a solution going forward. With companies like Pfizer having more of their manufacturing infrastructures in the U.S., many companies will likely follow the trend.
Health insurance options
The effect of the pandemic on the economy is pushing companies and employers to reduce costs wherever possible. This makes a case for Health Reimbursement Accounts (HRAs): an employer-funded healthcare package in which employers reimburse employees for medical expenses, and in some instances, cover health insurance premiums instead of providing insurance as a company to employees. This gives employers the chance to have more certainty over their healthcare costs and, in the same track, gives employees more flexibility to choose healthcare providers, plans and services. Private health plans will equally devolve financial medical cost risk from the government and compete on cost, quality and patient experience.
Another healthcare trend that could emerge involves health insurance coverage not being linked to jobs, which means that coverage and access to healthcare can become more stable over time. Although the Affordable Care Act (ACA) provides coverage options for people who don't have insurance, or to those who have lost insurance through an employer-based healthcare plan—switching plans after losing a job can mean losing access to preferred physicians and other providers. These emerging trends will only improve post-pandemic healthcare insurance options.
Although COVID-19 has had devastating effects on the country and around the world, it has also underlined the need for new emerging healthcare trends to keep everyone healthy, safe and well cared for in the future. It has allowed us to balance the scales in terms of what we need to move forward and what healthcare trends will stop trending and become failsafe.