Healthcare is so much more than providing the best possible clinical care for patients. It means developing your interpersonal skills, and subsequently, a trusting environment for them to share their needs.
Often, we equate healthcare standards to the services, diagnostics, prescriptions, therapy, and help provided-- the physical services received. It means making sure the facility is running smoothly, keeping records up-to-date, and doing the small tasks that help you and other healthcare professionals stay in the loop of the patient's status.
But with costs on the rise, patients expect more from their healthcare provider. They want better communication, more time, and more personal services from their doctors. When these needs aren't met, it can cause them to seek out their own healthcare and drive a wedge between patient and provider. Furthermore, if there's a lack of quality customer service, or even a past negative patient experience, patients could be more inclined to seek new routes for their healthcare, or simply develop a lack of trust in their healthcare provider. Studies have shown that once a person has a bad experience, it's harder for them to "forgive and forget". This is especially true when you're handling serious experiences, like someone's health.
How do we get patients to trust their healthcare provider and feel more satisfied with the services they're receiving?
The easy answer is: improve the customer service.
But, wait. How? You're already so busy with the other aspects of your job. Plus, you're already on top of your awesome bedside manner. And, it's never a slow day, so how are you supposed to slow down?
The good thing is, methods like automation with artificial intelligence (AI) and innovation strategy can help you with the small tasks, like drug screening, reporting, and finance tracking, so you can offer patients a better standard of healthcare. Plus, AI can improve efficiency and, despite fears of job elimination, a recent report shows that AI actually can increase new healthcare positions by 15 million.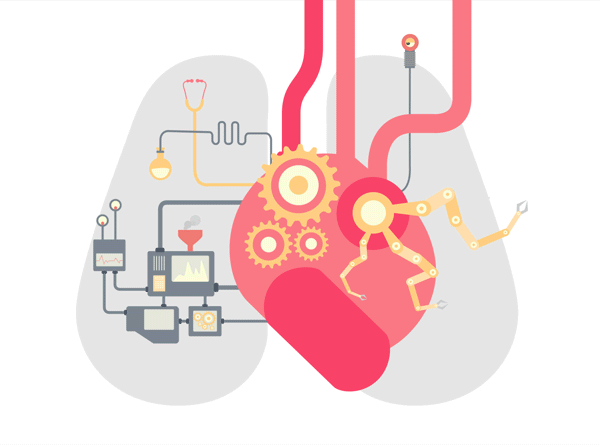 As facilities look to add more automation into their routines, you'll have the freedom to focus on your bedside manner game. Chances are you already treat each one of your patients as an individual, but it doesn't hurt to take a look at where you could improve in your patient care strategy. Could you take the extra time to have a longer conversation? Are you listening to what your patient's concerns are? Maybe you could provide a more personalized approach? Consistently reevaluating yourself and your strengths and improvements could make all the difference in whether your patient looks to you as a trusted professional, or as if they're another number in line for healthcare.
Simply put, when patients pay more, they expect more. When healthcare costs rise, patients demand more. They demand better. And shouldn't they? After all, when we're dealing with a person's well-being, that includes a better bedside manner.