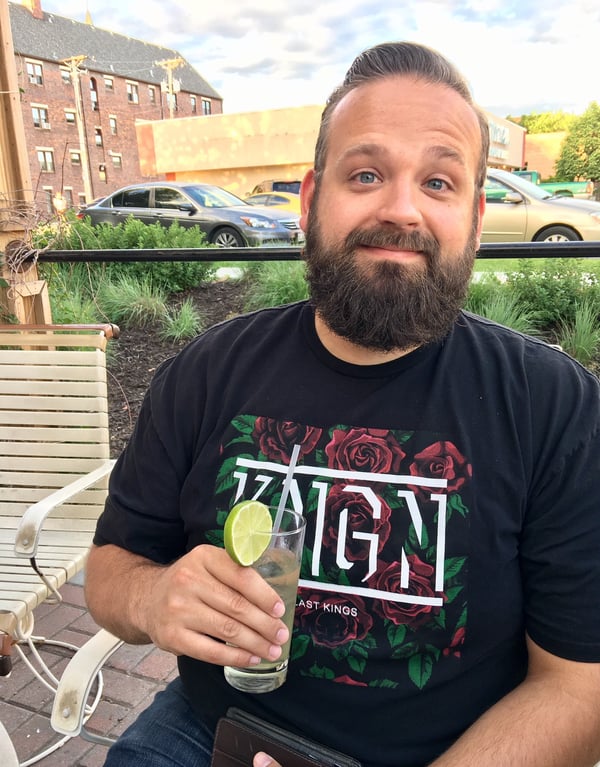 Therapy Account Manager
How long have you been working as a recruiter? What did you do before this?
I have been working as a recruiter for about 1 year. I was in the life insurance business before coming to Fusion.
What is your favorite part about being a recruiter?
I love getting to know the person on the other end of the phone! I enjoy talking about all the cool places that can be discovered when a therapist decides to take the plunge into travel therapy. It's not all about the big cities – you can have some awesome experiences and meet some really cool people when accepting a contract off the beaten path.
When you aren't at work, what do you do in your free time?
I like to spend time with my family, which includes my wonderful spouse, Natalie, and our two boys, Charlie and Dean - who both just had birthdays and turned ages 5 and 3. We like to camp, hit up the Omaha Henry-Doorly Zoo, and explore all the playgrounds within a 20-mile radius. On most Saturday mornings Charlie, Dean and I continue our journey of trying to locate the best breakfast burrito that Omaha has to offer... we're getting close.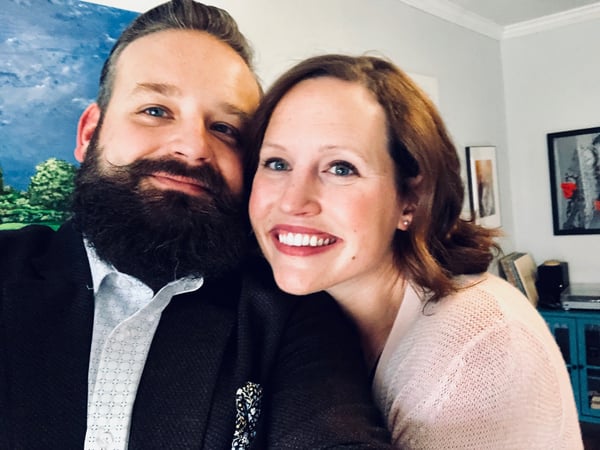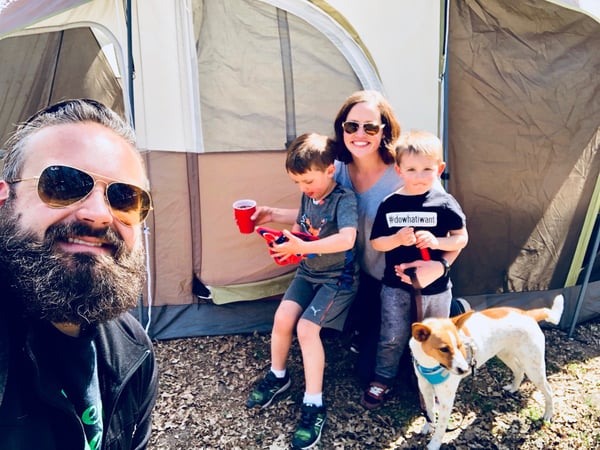 When I'm not spending time with the fam, I like to paint. I started my early career as an artist – portraits, landscapes and still life. Art has become my creative outlet these days and a wonderful way to fill any open space on the walls in our house.
Describe yourself in three words!
Driven, Creative, Good-Humored.
What is your favorite place to visit for vacation?
I love the Black Hills in South Dakota and Mexico.
If you could think of a pickup line that could cross check as a recruitment line, what would it be?
"Do you have a pencil? Because I want to erase your past and write our future."
What is a typical first-time traveler's biggest worry and how do you help reassure them?
Not having another therapist of the same modality on staff is a big one. We always make sure that you have another therapist available to connect with through our mentorship program. We also won't place you in a facility without knowing who is or isn't on staff.
What's your favorite form of communication between email, phone call or text and why?
I like all forms of communication – email, phone, and text! By using all the avenues of communication available one can ensure that no important information is slipping through the cracks in conversation.
If you were a traveler, what would be your top 3 assignment destination?
I have always wanted to go to Maine – I think a contract in Cape Cod would be pretty sweet. Northern New Mexico (Santa Fe, Albuquerque) has beautiful terrain and would be great for a fall contract. Last on the list would be coastal Oregon.
Lastly, what is the best advice you have for a traveler looking for a good recruiter?
Find a recruiter who practices open and honest communication – those dudes never steer you wrong!