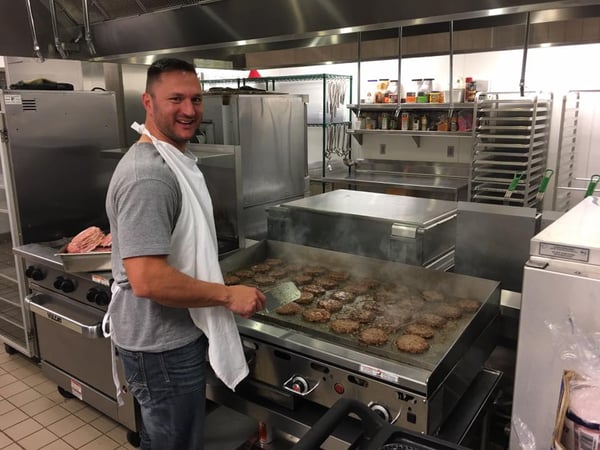 Playing baseball, cleaning hog pens and loading hay bales were what childhood embodied in Westphalia, Iowa (Population: 125) for Fusion Medical Staffing President and Owner, Sam Wageman.
Born the third child of four, Sam recalls that he was always ornery, but his fourth-grade teacher had told his mom he had charisma and a way of motivating all his classmates. "It seems that leading may have come naturally to me even when I was young." At an early age, this fire and motivation was used on the baseball field. "Westphalia is a small town, but they had 2 intermural baseball teams. My dad was one of the best players in the area, and many Sunday afternoons were spent at the ball fields where I would watch him play. I believe that watching him, and others I looked up to, helped shape who I am today in my competitive ways, and also how to respect the competition."
"Sports is without a doubt one of the biggest influences in my life. I love the concepts and what it teaches you, especially when it is done the right way. Hopefully you win most of the time, but it is what you take away from those painful losses that allows you to grow as an individual."
Sitting down to talk to Sam about Fusion, the culture, and future, I'm reminded that although the size of Fusion has grown, his family priorities remain the same. "Hey, I will need to leave just a little bit early, I am going to surprise Colton and have lunch with him at school. I don't want this to be rushed, I will meet with you as many times as you need." That statement reminded me of a conversation we had four years earlier. Sam had called me to talk about a position I had applied for at Fusion. During that call he said, "I care about all the employees that work here. I know them, their families, and every single one of them matter to me." Caring about people and being an involved dad have always been priorities. At the time of that phone call, Fusion was about to be 5 years old, had 35 internal employees and Sam sat among them in a cubicle. Although currently, Fusion is almost double the size of Sam's hometown, Fusion culture and company core beliefs remain the same.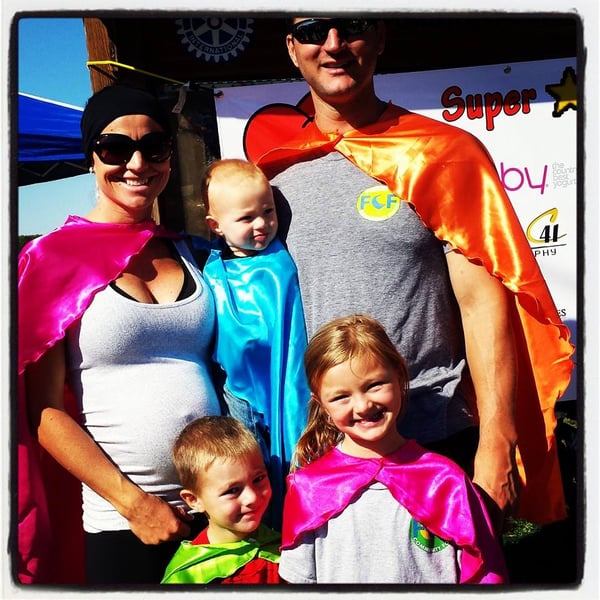 "Respecting people and my elders is something my parents instilled in us from the beginning. Having the mentality that nobody is better than anyone else is just something I grew up knowing and believed."
When I asked if being a business owner was always his goal, his answer was quick, "Not at all. I had no idea what I wanted to do. I knew I loved coaching, but had no idea how I could make a career out of that. Motivating others to be their best, whether it was in sports or business was something I enjoyed." After graduating college, this Iowa Hawkeye-loving new grad, moved to Omaha, Nebraska where he eventually stumbled onto the medical staffing industry. After being one of the first recruiters in the brand-new therapy division for the company he worked for, Sam found his niche. He enjoyed his coworkers, travelers and being a recruiter, but struggled with the management style and leadership. He was given the book, The Five Dysfunctions of a Team, written by Patrick Lencioni, and the message and ideas helped change his mindset.
"I just knew it could be done better. Company culture needed to matter, and I knew that it could be created with the right values and mindset. If you value employees, treat them fairly and work as a team, the possibilities are endless."
Fusion values started with three key points: Humble, Driven, Positive Attitude. Those values continue to lead the decisions and goals of the company today. Employees work hard to keep the best interest of travelers and clients at the forefront. The original goal of doing things different and better have paid off. Fusion has won several awards, including Best Places to Work and Best Places to temp for in North America.
"I try my best to coach every day here, as well as learn from others surrounding me. With dynamic culture being the number one priority at Fusion, it is imperative that we are collectively strategizing daily on how to best use each of our talents to create the ultimate team."
In addition to business awards and strategies, Fusion works to provide opportunities to meet the humbleness core value through their community engagement program, Be The Change. Employees are encouraged and provided opportunities to help the community through events like Habitat for Humanity and adopting children and families for their Christmas Adopt-a-Family program. Since the beginning, Fusion employees could be found cleaning a park or making a meal for local homeless shelters. As the company grows, the opportunities to give and help have also grown. Fusion was honored to earn the 2018 Business Excellence in Philanthropy award from the Greater Chamber of Omaha.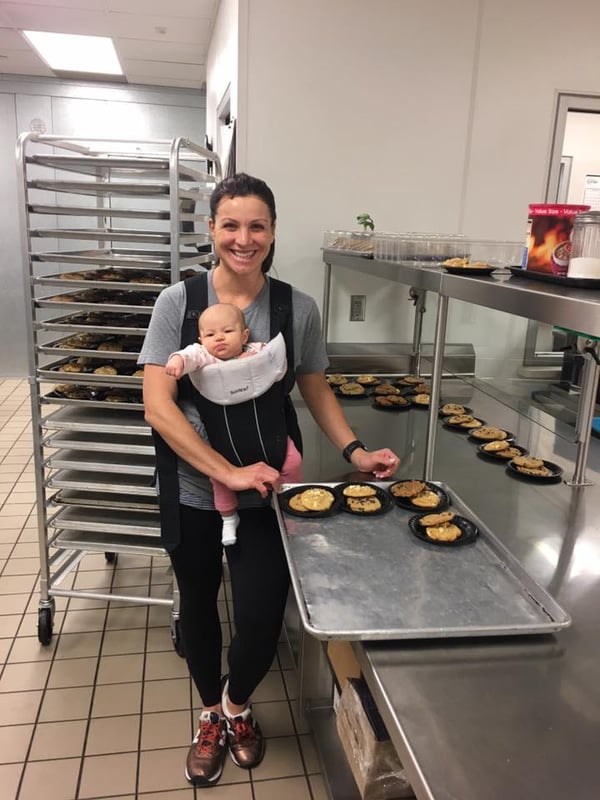 "We try to be good people and help those in need, and as we continue to grow as a company, we feel we can be even more impactful with the gifts we give to others and the time we spend with the less fortunate."
Fusion isn't the only thing that has grown in Sam's world. The Wageman's are pregnant with their 6th child, due in November. Faith and children remain the center of their world. Kids today are raised in a different world than their parents.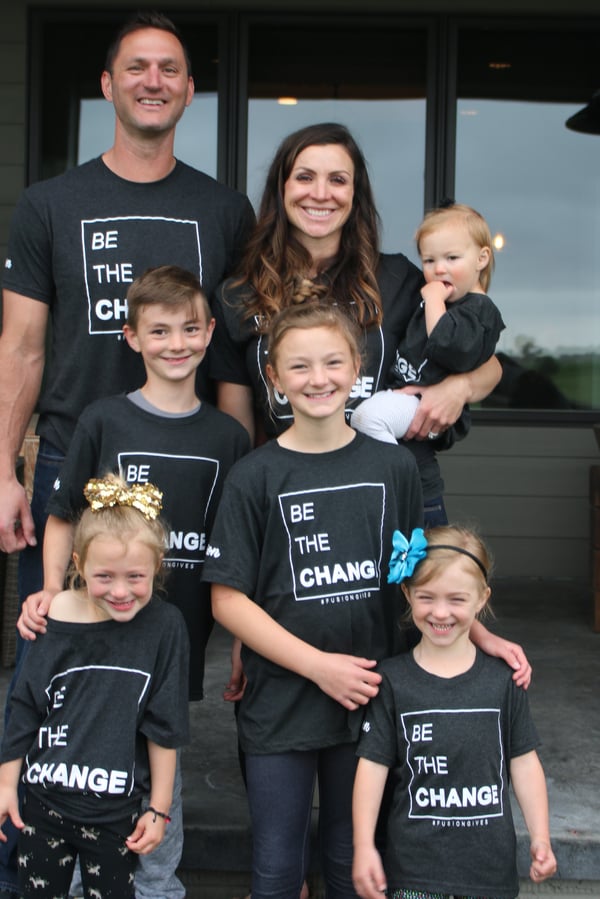 "We constantly talk to our kids, especially our oldest two about the importance of being a good person, and what that looks like. Our kids won't have the same experiences Emily and I did growing up. We don't live on a farm like I did, and they aren't helping watch their siblings like Emily did, so that her mom could complete nursing school. Those experiences made us stronger and helped shape who we are as parents, so we work to find other experiences to build that strength in them."
"Slowing down" is not in Sam's vocabulary. His dreams of growing and impacting others continue to get bigger. Having it known that he gave a donation or helped someone else, isn't the dream. "Making an impact on children and the mental health field is important to me. I don't need or want people to know the donations that I make; it isn't about notoriety. I help because the need is there, and I see a way that I can help." Sam relates and strives to live by a quote by Matthew Kelly from the book, Resisting Happiness. "You will find that true happiness doesn't come from gratifying your personal needs, but by serving others."
Follow Fusion's Be The Change page to learn more.