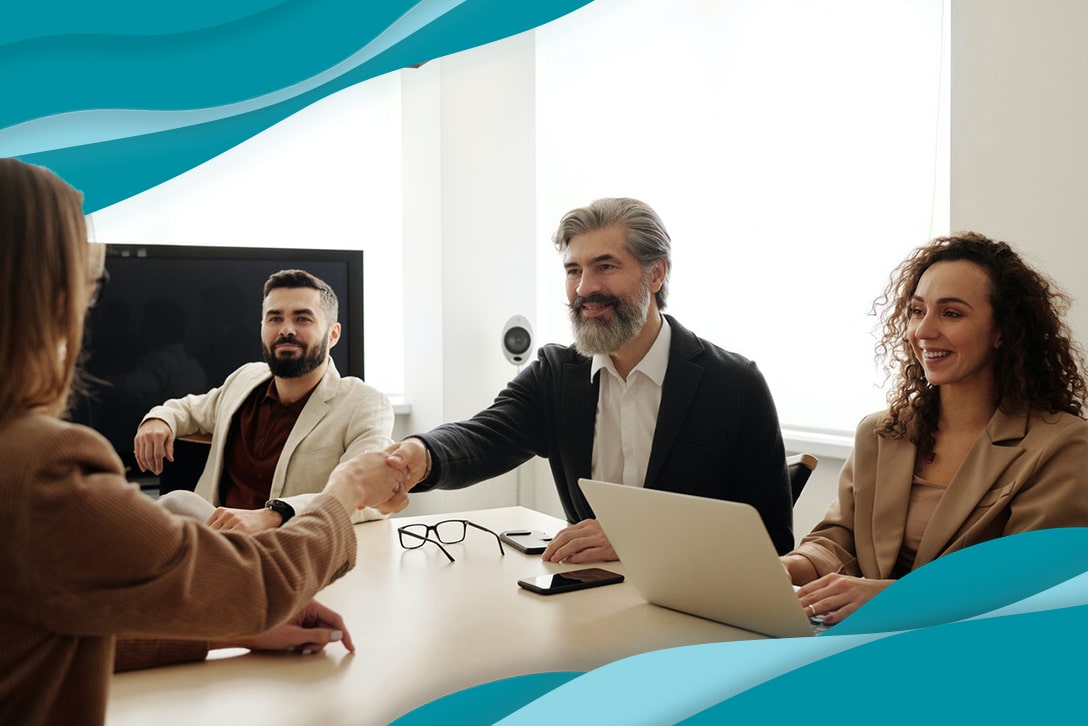 It's no easy feat to hire exceptionally talented medical workers. Out of the 22 million medical professionals in the U.S., it can seem like a daunting task to hire med travelers when you need them, and Fusion Medical Staffing gets that.
5 Signs You Need Help with Your Healthcare Hiring Process
You don't hit the deep end overnight. It's a gradual process with plenty of warning signals that are only easily seen if you're paying close attention. Because life happens and we lose our focus, we've compiled a list of five signs that indicate you need a helping hand with your healthcare hiring process. As a bonus, we've also given you the solution to all of your problems—just call us your magic genie.
No. 1: You're not attracting flies with honey
How many interviews have you sat through even though you knew within the first five minutes that the candidate wasn't the one for the job? Probably more than once. And if that's the case, then it's safe to say that your job postings aren't attracting the kind of talent you're looking for.
Typically, when you're not seeing the right applicants, it's because of some glitch or limitation in your recruiting and/or hiring process. For example, a popular goof that organizations make is publishing a generic ad on an online job board. At the risk of being the bearer of bad news, people don't like being bored, and nonspecific job descriptions do just that.
The trick is to avoid advertisements that are one-sided. Spoiler alert: Med travelers want to know what's in it for them... and you should tell them! Whether you know it or not, you're competing with thousands of other medical travel jobs at facilities across the country.
No. 2: Your onboarding process is slower than slow
It's tough to nail down a solid onboarding process that fits medical travelers across the board. Too fast and you risk information overload. Too slow and people barely make it to the end.
Resolving unclear and inconsistent employee onboarding is one of the simplest ways to limit turnover. Believe it or not, 22 percent of staff turnover happens within the first 45 days on the job—and that's only half the time of an average 13-week travel contract.


No. 3: Your facility theme song is "Bye Bye Bye"
Do you remember back in 2005 when *NSYNC released "Bye Bye Bye" and the average U.S. turnover rate was only 22 percent? What a time. Now, the average turnover rate has more than doubled at 57 percent.
Turnover happens for a myriad of reasons. To some extent, it's normal, but once it starts to exceed 20-ish percent, it's time to examine your application, hiring, and onboarding processes. One specific trend we're seeing that contributes to an increased turnover rate in the medical field is the mass retirement of an entire generation from the industry. As more and more med workers retire, the demand to hire medical professionals to fill their open positions becomes stronger and stronger.
No. 4: Your hourglass is running out of time
It's no secret that it requires focused time and attention to foster effective application, hiring, and onboarding processes for your medical facility. Let's be honest, sometimes we run out of time juggling what feels like a hundred other things that we wind up settling with people who are "an okay fit" instead of "an exceptional hire."
When you start to feel the pressure of the hourglass working against you, remind yourself that acquiring the best medical professionals benefits everyone—you, your facility, patients, the staffing agency, and the medical travelers themselves. There's a delay in gratification when it comes to effective hiring, so don't get caught in the trap that your time to find that perfect person is running up.
No. 5: Your company culture is riding the struggle bus
You can feel it when something shifts within your organization. If you notice your medical staff is more pessimistic or that things around the facility are more chaotic than usual, your hiring process could be to blame.
Oftentimes, ineffective application, hiring, and onboarding practices overemphasize the importance of hard skills and forget to include culture in the equation. Yes, technical capabilities are important, but they're not all that matters. You also want someone who will come in and challenge the status quo in all the best ways to help improve the culture you've already built. At the end of the day, hire a candidate who has both the medical skills and the qualities that enhance your current culture.
The answer to your problems? Fusion Workforce Solutions!
Repeat after us: Asking for help makes me brave.
It's rarely easy to ask someone for a helping hand so, don't even worry about asking—Fusion Workforce Solutions already has you covered. If you've read these warning signs and alarm bells went off in your head, buckle in. You might have 99 problems, but hiring won't be one.
Fusion Workforce Solutions was developed by professionals behind-the-scenes to help medical facilities, organizations, and institutions like yours simplify your current search-to-placement process. But how, you ask? Easy! Workforce Solutions knocks down barriers in operations to enhance your efficiency and save you valuable time, leaving you with more time to focus on your patients.
Let's break down the process into three easy steps:
The first step is for Workforce Solutions to analyze your current agency usage, company needs, and the advantages that could come with a more streamlined process. The point of the analysis is to help the Solutions team fully understand your medical facility so we can provide the best tailored service.


It's the pits to organize piles of patient paperwork. Step two of the Workforce Solutions' solution is to provide the opportunity towards a smooth search-to-placement process by embracing the digital world of the 21st Century. From e-docs and electronic signatures, technology offers less paperwork and faster organization.


Fusion Workforce Solutions pairs you with an account manager and compliance team to ensure nothing falls through the cracks. They'll be there along the way to answer your deepest questions and oversee the hiring process to keep updated and informed with each applicant.
Embrace the power to fill your staffing needs when you need it most—and remember that we're stronger together. Your Workforce Solutions team is always a quick call, text, or email away.
Picture this: a guarantee to save time, money, and turnover. Workforce Solutions takes on the brunt of the hiring hunt to find the master medical professionals for your facility. If you find your medical organization checks any of the five boxes for hiring help, it's time to call Fusion Workforce Solutions. It's never bad news to have more resources, more money, and more time.