Fusion is proud to announce our spot as a finalist for the 2017 SIA Best Company to Work for and as a finalist for 2017 Best Company to Temp for. A big shout out to all of our travelers who took the time to take the survey and share your experience with Fusion.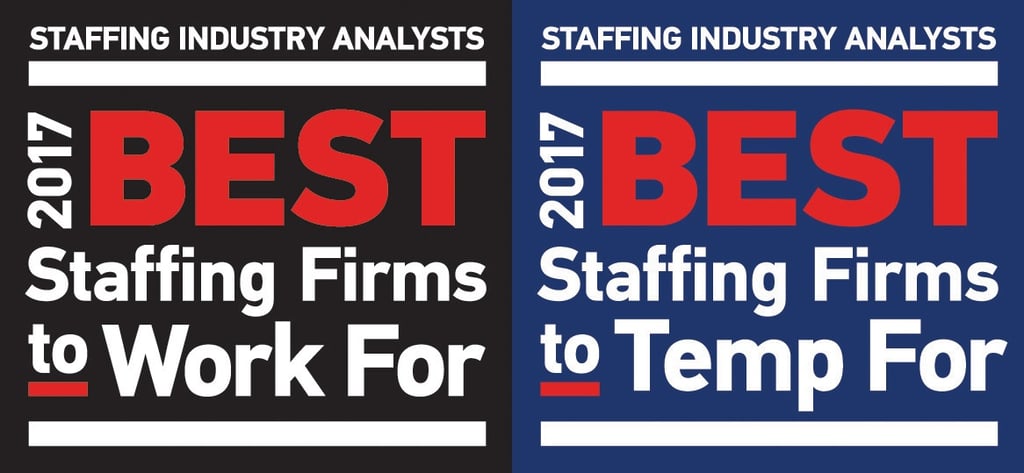 About the award: The winners represent companies who scored in the top quartile in each of the contest categories and the Grand Prize Winners reflect the organizations with the highest scores.
Approximately 300 firms sought participation in the program this year, which was conducted by SIA in conjunction with Quantum Workplace, an Omaha, NE-based company. Internal employees at each firm were asked to complete a 40-question online survey that measured 10 key engagement categories focusing on items including teamwork, trust in senior leaders, feeling valued, manager effectiveness, compensation and benefits. There is no charge for participation and companies completing the survey receive a report highlighting their firm's results.
In order to gather statistically sound results, participating companies must have reached a minimum level of employee participation, based on their total number of employees. Companies were ranked in each size category according to their overall score. Winners were chosen based entirely on the survey results.
Again, thank you to all of you who took the time to take the survey and show Fusion so much love. We are honored to be on a list with so many amazing companies.
Read more about Fusion's awards this year!
Looking for information about travel? Check out our free Healthcare Traveler Guide!