It is no secret that Fusion prides themselves on being an active, healthy lifestyle-lovin' company. Not only do we encourage it within the office walls, but amongst our travelers! We understand it can be tough to feel motivated to workout after working a 12 hour shift, making a smart/healthy choice for a meal when you barely can enjoy a lunch break, or even finding a place to get active with limited options. Our goal is to help YOU stay motivated and active when on contract!
Here's how to get started:
We are pairing up with longtime traveling PT, Dr. Kaylene Christensen to bring you easy workouts, regardless of where you are and other healthy tips to help stay on track. Join the Made to Move Facebook group for daily workout ideas, motivation, and more! This challenge will start out as 30 days, starting Sepetmber 5th. There will be different incentives for participation in the group as well!

If you have done our fitness challenges is the past, you will love this!
Get moving!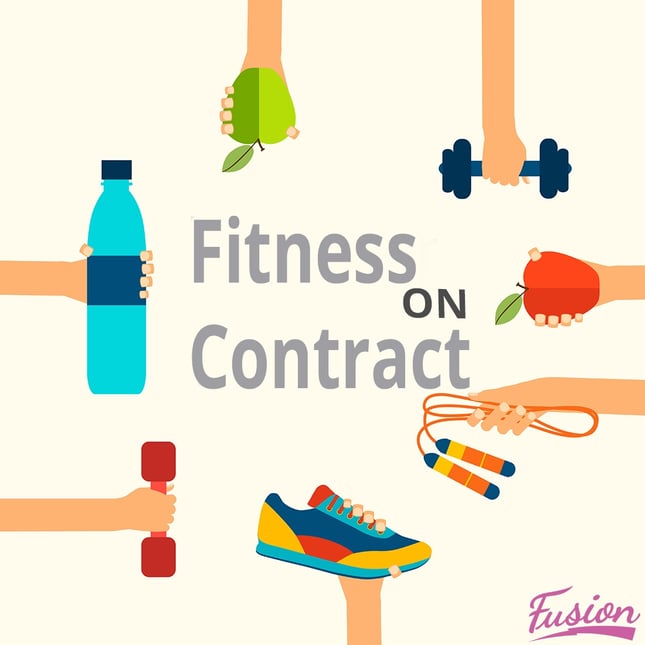 About Dr. Kaylene Christensen, PT, DPT, ATC: I completed my undergraduate studies at the University of Nebraska at Omaha for Athletic Training. I then went on to complete my Doctorate of Physical Therapy at A.T. Still University in 2011. I continued for another year completing special training in an Orthopedic Residency Program from my graduate school. Since completion of the residency I have been traveling with Fusion Medical Staffing (2012). I understand the importance of exercise and have always been very active, but sometimes the stress can be too much and we get crazy busy with life. (Stress leads to dis-ease (disease): lack of sleep, decreased energy, weight gain, malaise feeling, blah) This is a group to MAKE TIME FOR YOU. The workouts are short. Put in the effort and you will see the results. I created this group to help with motivation and staying on task with exercise. Staying active and healthy now is key. Prevention is gold. If you have your health you have everything. As a PT I often see people after getting injured and many times this can be prevented. Also remember that once you have an injury it heals and usually with scar tissue. Don't be afraid to move and break down those scars to move freely again. Many times the simple answer is exercise and nutrition. I want to help people work through their injuries and learn to take care of themselves and prevent the need for surgery (which is not a cure all….) I am also an independent associate with Isagenix, which is a nutrition and wellness company. My before and after pictures can show you the results of taking in great nutrition (as I have always been active. The change over the last year came from good nutrition and my same exercise program). As a traveler we are often out exploring and working hard and this nutrition makes meals easy and convenient. Getting proper nutrients and timing this correctly with workouts is how you get great results. Feel free to ask me more. Overall I want us to have fun. Negative attitudes not accepted. Keep it positive and encourage others. I want this to be an open group and I want everyone to feel comfortable sharing their progress not matter what the level. I will give alternatives to the exercises as much as possible. Most important is that you listen to your body and be safe, but don't be afraid to TRY. You never know what you can do if you don't try. We will incorporate meditation days as well for stress management and this will change your world. I look forward to working with you.
"Go confidently in the direction of your dreams. LIVE THE LIFE YOU'VE IMAGINED" -Henry David Thoreau
Questions about the challenge?