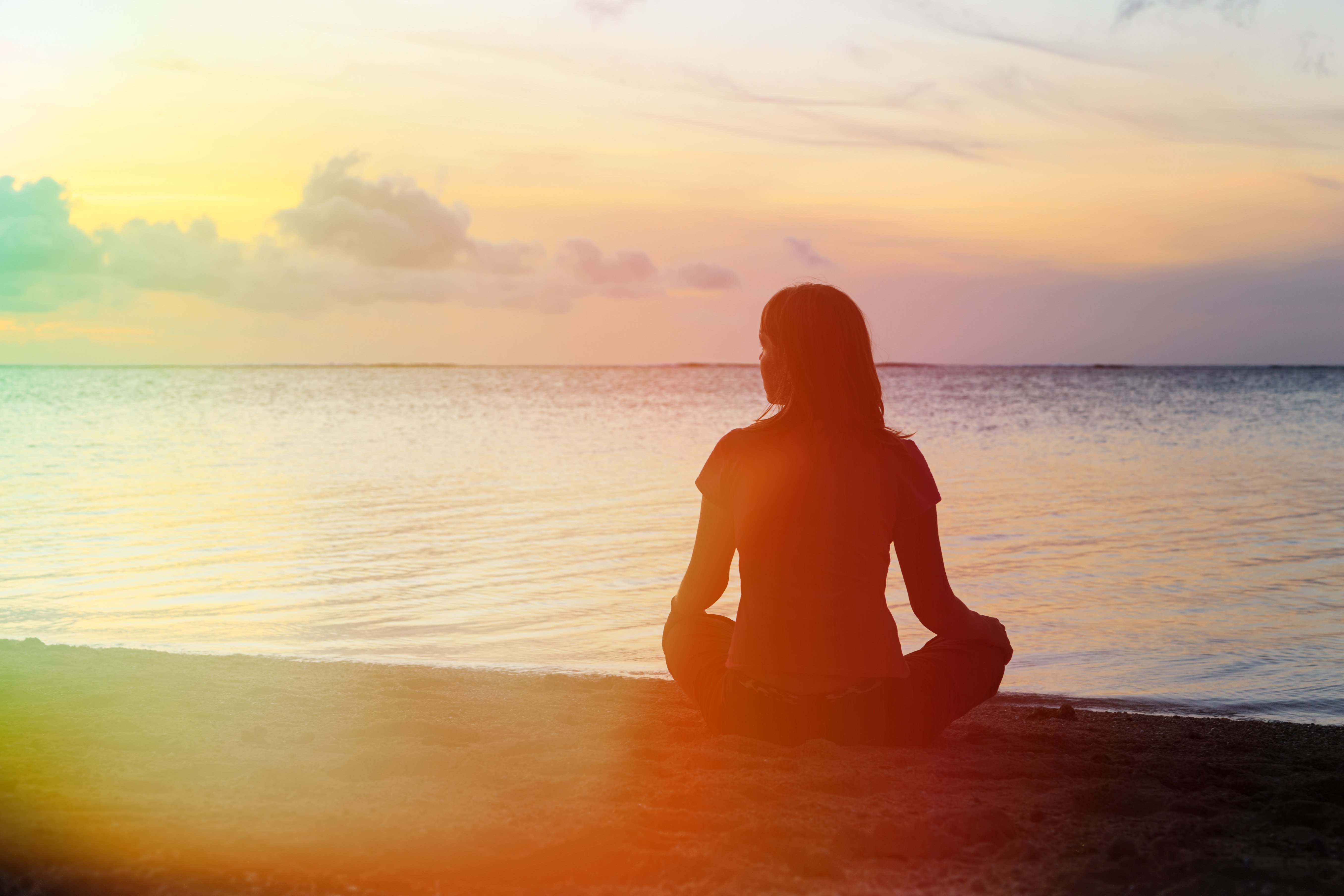 Some topics are tough. Pain isn't always obvious and opening ourselves up to talking about our feelings can be difficult for many. September is Suicide Awareness and Prevention Month. Learning about resources and potential signs can help to make conversations around this topic easier. Helping to end the stigma associated with mental illness is something Fusion Medical Staffing is passionate about. We recently partnered with NAMI (National Alliance on Mental Illness) by making a donation to NAMI for every completed medical travel assignment in 2019. Organizations like NAMI work tirelessly to provide support, education and awareness to topics like suicide prevention.
The media tells the stories of celebrities like Robin Williams, Marilyn Monroe and more recently Kate Spade and Anthony Bourdain. Each situation provides an insight to someone we didn't know personally, but in many ways felt like we did. The Netflix series '13 Reasons Why' addressed suicide from the point of view of a high school student. How her day to day interactions with other students affected her emotional well-being. No scenario is the same and the pain that comes from losing someone close to you is something only those that have experienced it can possibly understand.
Let me be transparent, I have never had anyone close to me commit suicide. I hope I never do. I do have a situation that has made it very hard to write this blog. One that I try not to think about often. Every time I sit down with my coffee or water (flavored with Mio), I stare at the computer screen hoping that I will just be able to start typing. No such luck.
When I was 20, I was in college finishing my degree in Mass Communications. During the week I would work at a radio station and on the weekends, I would drive an hour to work at a children's shelter for 32 hours. I would leave on Friday after my classes and get to the shelter by 3pm and work until 11pm. I always packed my bag for the weekend and stayed at the shelter. I would sleep in a room for staff members on Friday nights and wake up to shower by 6am to start my double shift (7am – 11pm), one more night's sleep at the shelter, and then a Sunday 7am – 3pm shift before driving back to my college campus. Exhausted. The shelter held a maximum of 25 kids from birth to age 18. It was a busy place. Constantly putting on a Band-Aid, reading a book, figuring out how to cook for 25 children, and coming up with ideas to get them out of the shelter by doing free activities in the community. The park, a community center, a cheap movie, and the library were regular options. I have some amazing memories of working at the shelter. And after all these years, I still have one memory that is hard to think about.
After a couple of years at the shelter, I was a "Lead" Counselor. The Lead Counselor was responsible for making sure all the staff knew the kids they would be working with for the evening, making sure meals were ready, meds were distributed, and were available and ready to do an intake if any children were removed from their home and the shelter had availability.
One evening there was a 13-year-old girl that was refusing to listen and kept disrupting the group of kids she was supposed to go to an event with. She was redirected several times and finally, after what felt like the millionth warning, I told her she would be staying back with me so that she didn't continue to disrupt the rest of the kids and staff from enjoying the night's activity. I told her to go to her room and I would be there in 10 minutes to talk with her. Normally, 10 minutes would turn into 20 because of the constant need to make sure different things were done. This night was different. After I helped get that group on their way it had only been 5 minutes. When I went to check on the girl, I discovered she was in her closet with an alarm clock cord around her neck. After grabbing the cordless phone, the amazing medical professionals talked me through CPR until they arrived. Thankfully they were able to resuscitate her. They took her to the child psychiatric unit at the local hospital, and I sat in the bathroom on the floor crying.
She was angry with me. She was frustrated that she had to stay back from an event and, in that moment, she did something that I am positive would have had a different outcome had I been there 5 minutes later.
Knowing the Warning Signs
Are there always signs? If someone is hurting, it can be hard to see. Feelings of depression and suicidal ideation can come about quickly, especially during traumatic life situations. Many situations leave family and friends wondering what happened, how to deal with the overwhelming loss, and so many unanswered questions and feelings. Knowing what to say can be hard and, according to the ASFP, we shouldn't try give answers that we can't relate to. This article provides advice on how to support a loved one that has lost someone to suicide.
If you do have a loved one that seems to behave in a different manner, there are some signs to look for. Suicide is Preventable is an organization that helps provide specific behaviors and signs to look for. If you notice sudden mood changes, increased alcohol or drug use, anxiety or agitation, or reckless behavior, these can be signs that someone is thinking about suicide. This is the time to step in and speak up. Starting the conversation with someone you care about can be tough, and it is important to have resources ready when you do talk to them. Listening, expressing concern and providing reassurance are a place to start. The steps to having this conversation and available resources can be found on the Suicide is Preventable website.
Staggering Statistics
The statistics are alarming, and suicide is a big word that encompasses so many different scenarios. The reasons are never cut-and-dry and the emotions are always overwhelming. Always.
According to the American Association of Suicidology, more than 44,000 suicides occurred in the U.S. in 2015, which translates to 121 suicides per day. National Alliance on Mental Illness (NAMI) also states that suicide is the 10th leading cause of death in the U.S., the third leading cause of death for people aged 10–14, and the second leading cause of death for individuals aged 15–24.
That study found that among those 15 to 19, the suicide rate was 8 per 100,000 people in 2000 and increased to 11.8 per 100,000 in 2017, and among young adults 20 to 24, the suicide rate was 12.5 per 100,000 people in 2000 and then rose to 17 per 100,000 in 2017.
Help is Available
The idea of being vulnerable enough to express your inner thoughts or to muster up the ability to ask someone close to you how they are when you notice they seem different can be hard. Feelings can be masked and hard to detect in others. There are options and places to turn for help.
National Suicide Hotline: 1-800-273-TALK (8255)
If you want to find more information about available programs in your area, NAMI is a great place to start. They also have a helpline available for referrals and support:
NAMI Helpline: 1-800-950-NAMI (6264)
Mission 22 is a non-profit that works to combat the ever-rising suicide rate. They report that every day more than twenty veterans are lost to suicide. Mission 22 provides treatment programs to veterans for Post-Traumatic Stress, Traumatic Brain Injury and provide resources to veterans in their communities. Their website is a good resource.
The Trevor Project was founded in 1998 and is the leading national organization providing crisis intervention and suicide prevention services to the young under twenty-five LGBTQ community. Learn more here.